Anantara Siam Bangkok Hotel have taken their younger guests into consideration, offering a fully supervised kids club, open daily from 10am to 8pm. This kids club caters to children aged four to twelve years of age. Children under the age of four are welcome in the kids club, when supervised by a parent or guardian.
This kids club is a safe indoor play area, brimming with toys and games. They also offer a host of scheduled activities throughout the week to keep children entertained.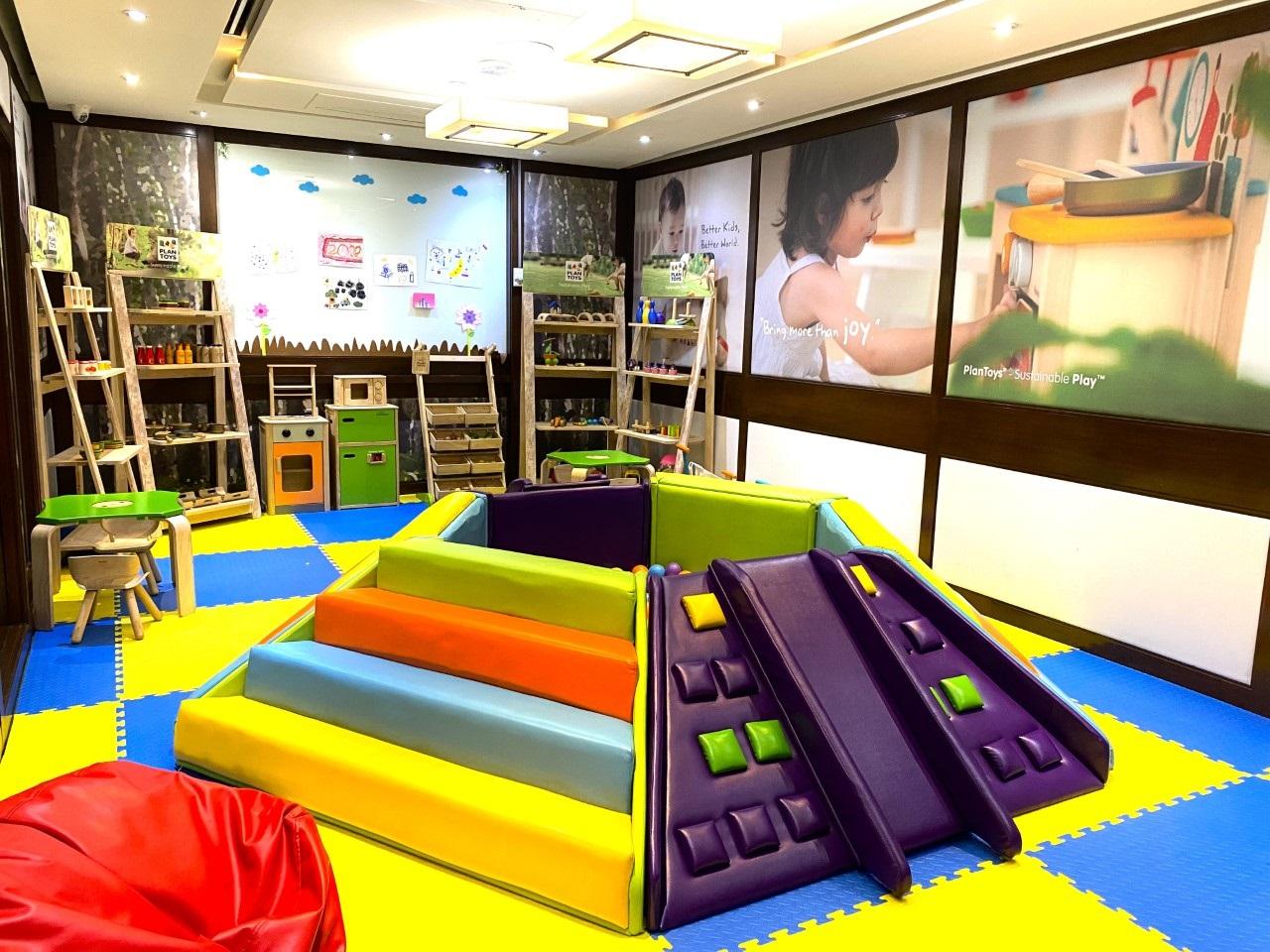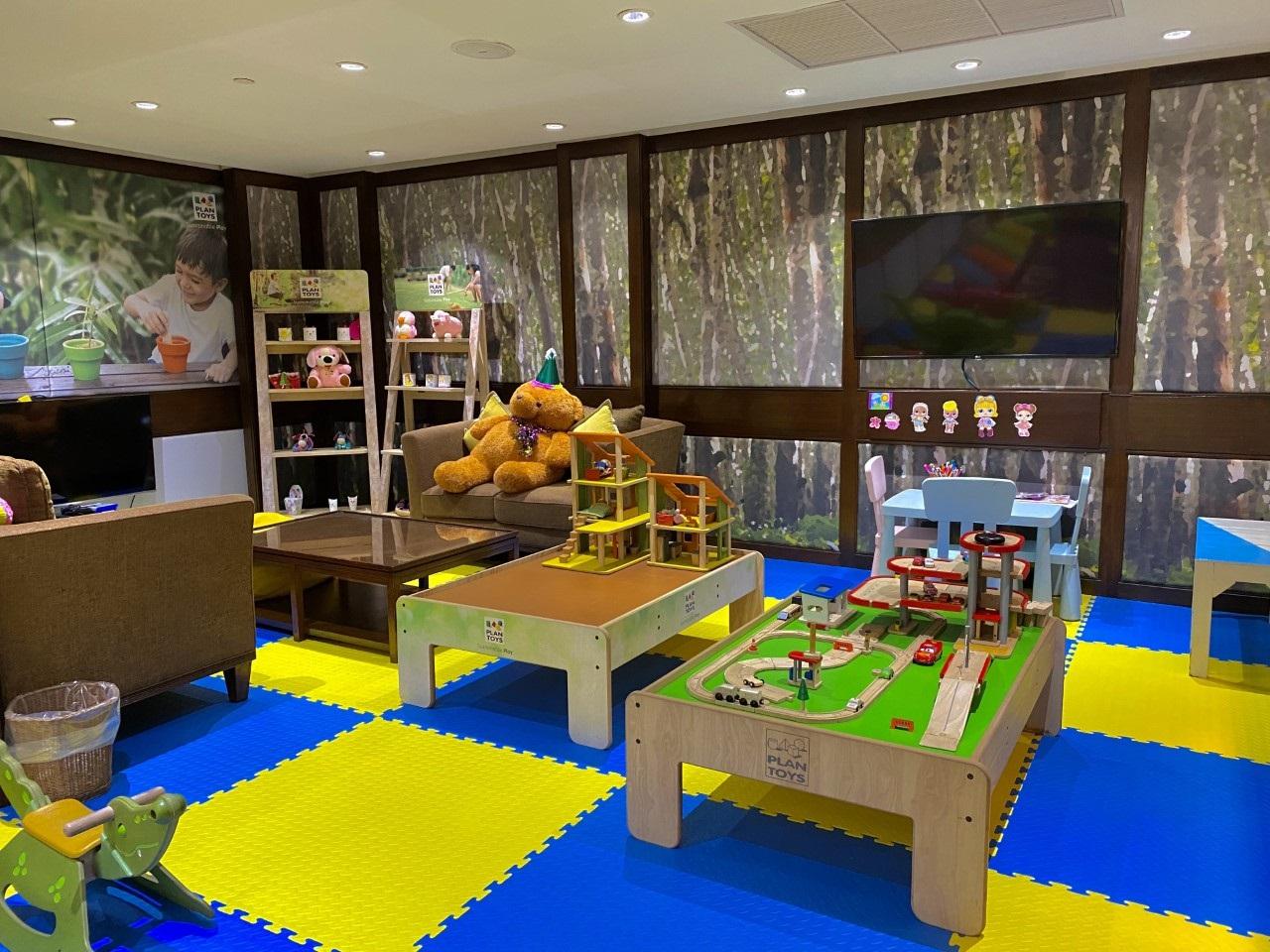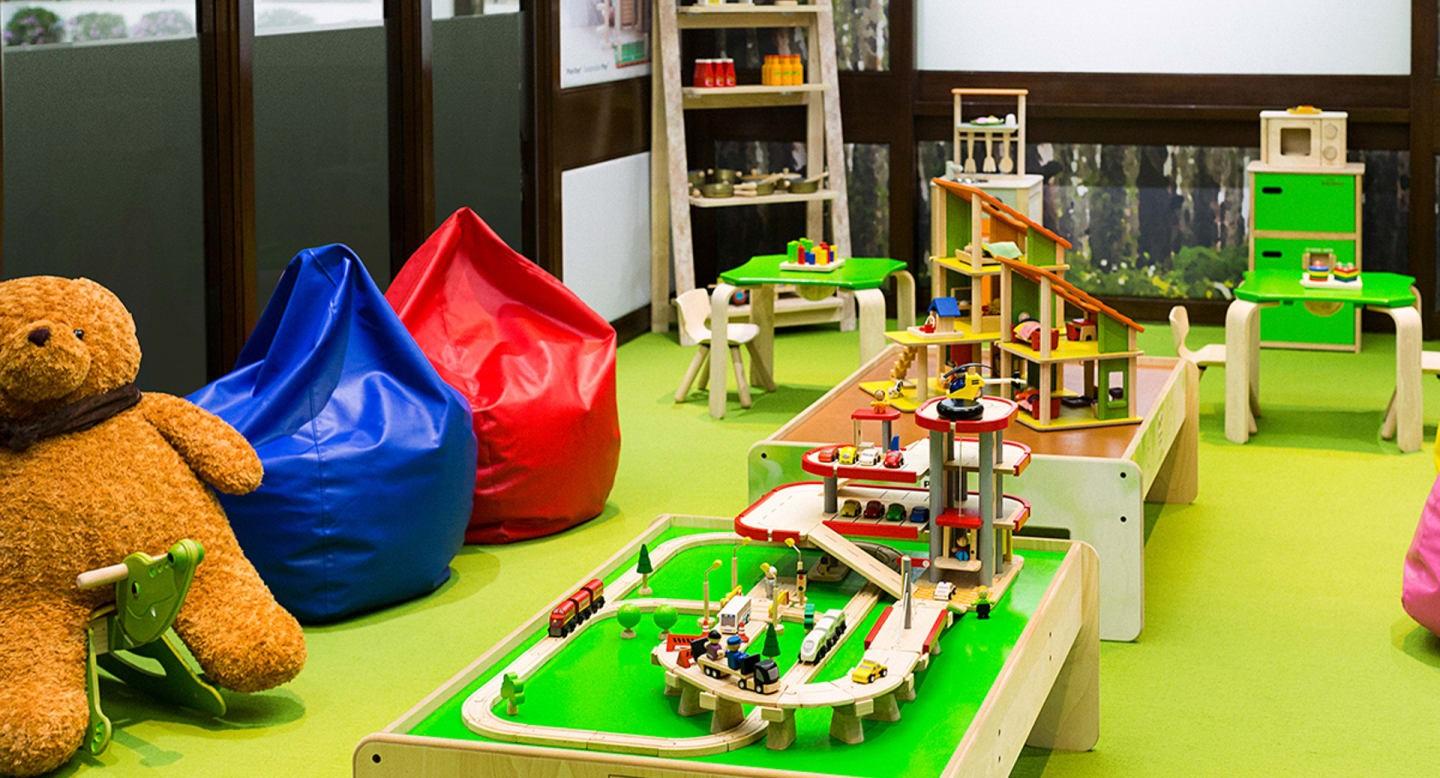 Safe Indoor Play Area with an Experienced Team
The kids club at Anantara Siam Bangkok Hotel is supervised by an experienced team of childminders. This is a safe indoor play area, enabling children to play and have fun away from the hot outdoor sun. Children can clamber over the soft play area, sliding down the slide and climbing up the steps, making new friends with other children staying in the hotel.
Boys can play with the cars or train set, while the girls can cook up a storm. Children can play a game or read a book, making use of the shelves that are overflowing with toys, games, puzzles and books. The floor is soft to avoid accidents. In addition to the kids club, the hotel also offers an outdoor play area, that requires parents supervision, and babysitting services, should you wish to go out for a romantic dinner without the children.
Scheduled Activities Seven Days a Week
The team have put together a full range of scheduled activities from 10am to 3.30pm daily. The scheduled activities are fully supervised, so parents can leave their children with the child minders, when making the most of the on-site spa or fitness centre. If children don't want to take part in the scheduled activities, they can play with the selection of toys and games, including slime, puzzles and a range of books. They are also welcome to enjoy the cartoons playing on the television throughout the day. All cartoons shown are age appropriate.
You can see an example timetable below –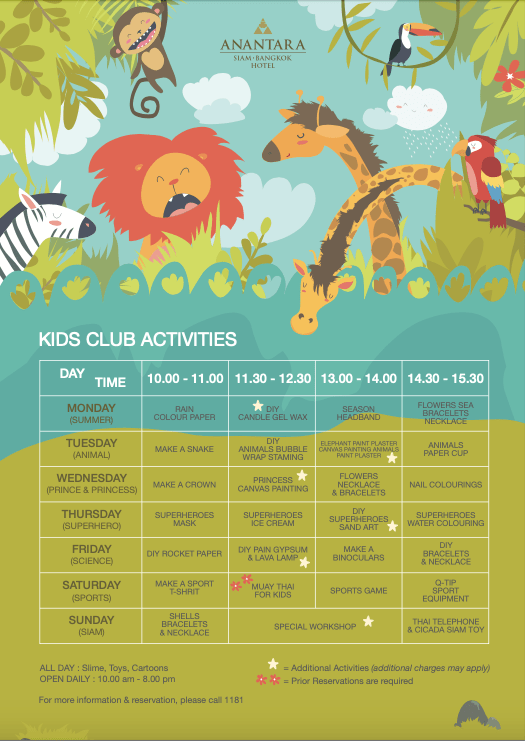 Some of the scheduled activities children can enjoy include bracelet making, headband flowers, make a snake, canvas painting, superheroes, water colouring, lava lamp making and sports camp, that includes kick boxing lessons for children. Every day focuses on a different subject including animals, prince and princess, superheroes, sciences and sports. This kids club is designed to entertain children, keep them engaged, let them have fun and make new friends when staying at Anantara Siam Bangkok Hotel.