The Kids Club at the Four Seasons Hotel Bahrain Bay is easily accessible on the LG floor of the hotel, located next to the Bahrain Bay Kitchen. They open from 10am to 7pm from Monday to Saturday offering a choice of games, toys and fun for younger guests, all supervised by the five experienced team members.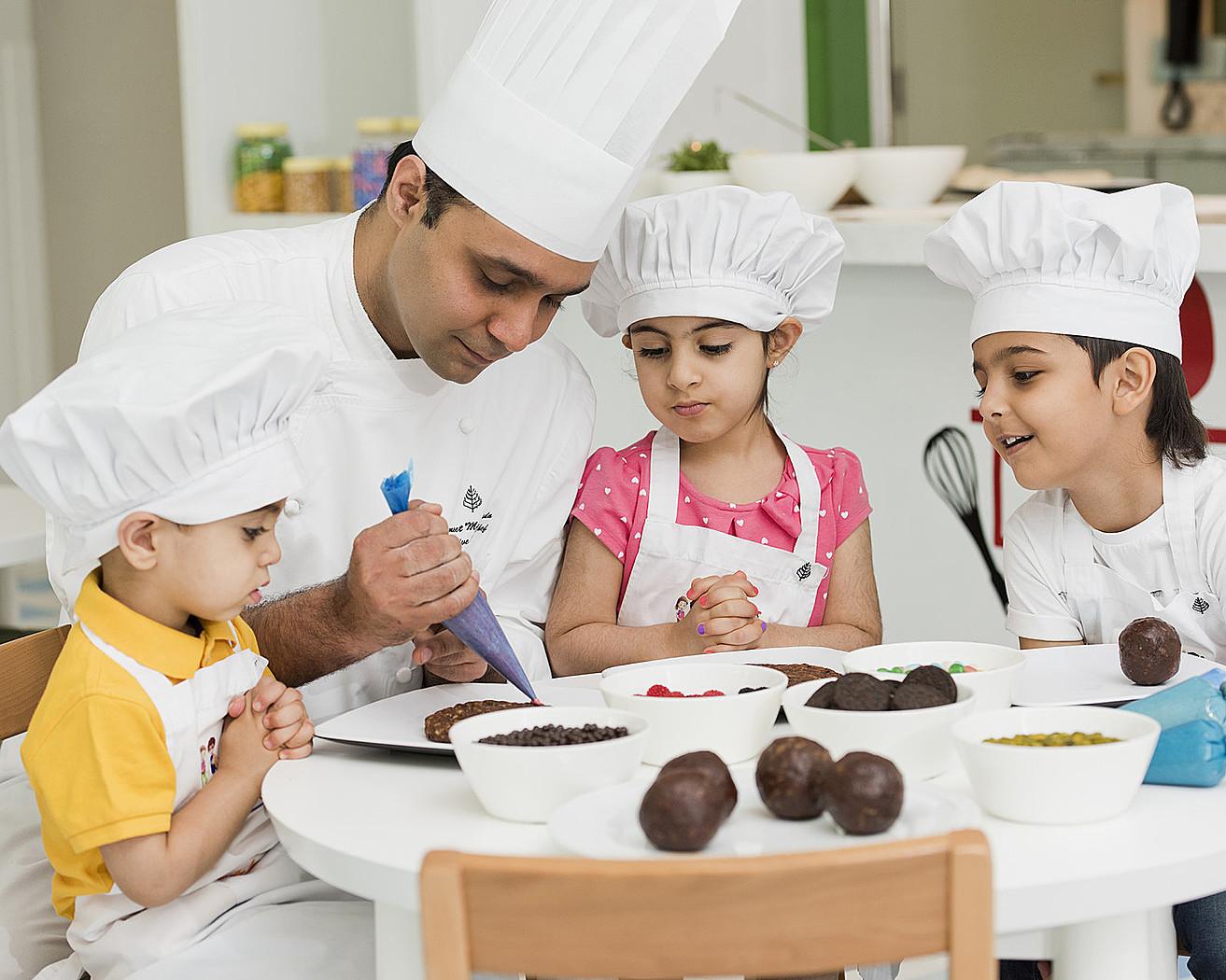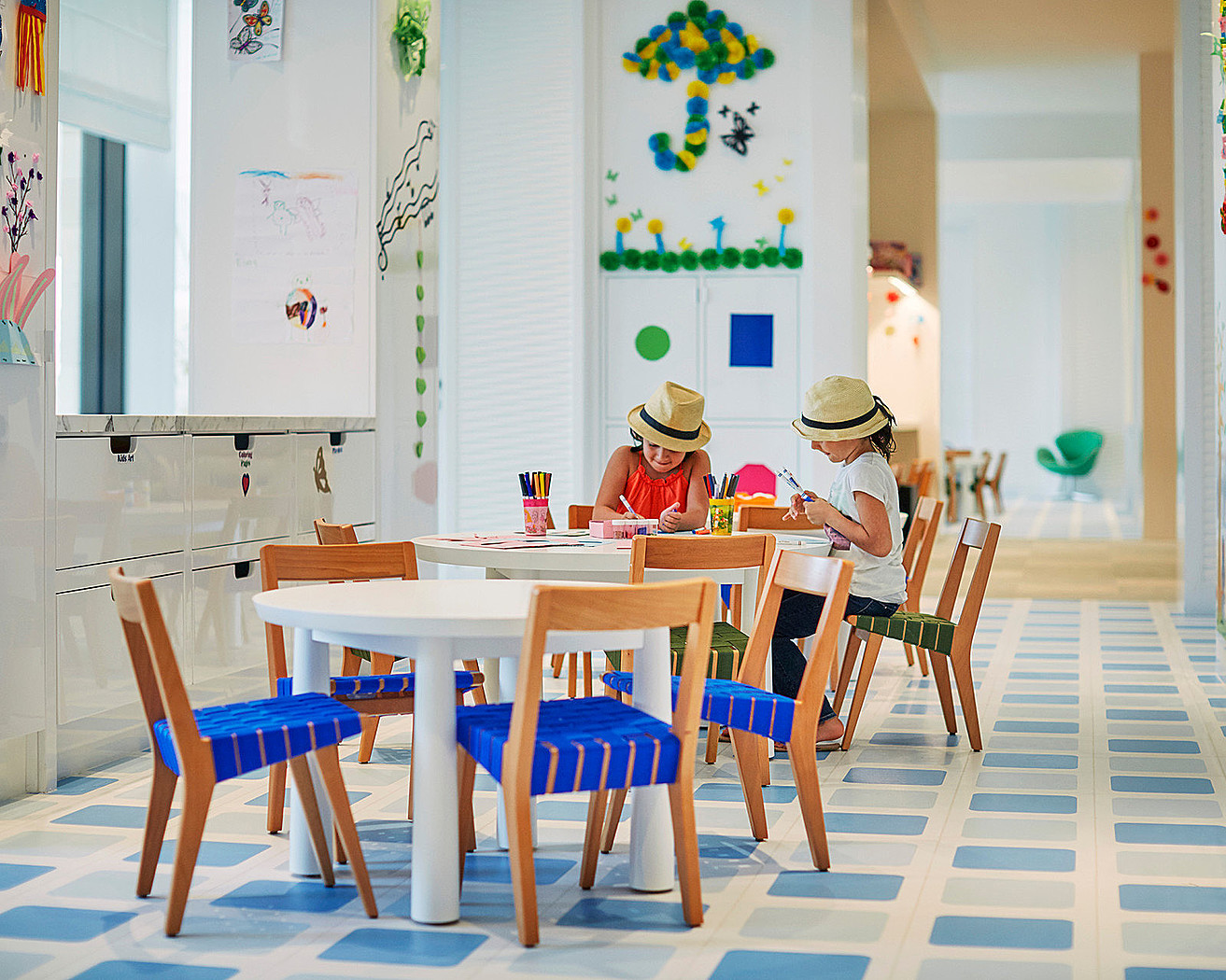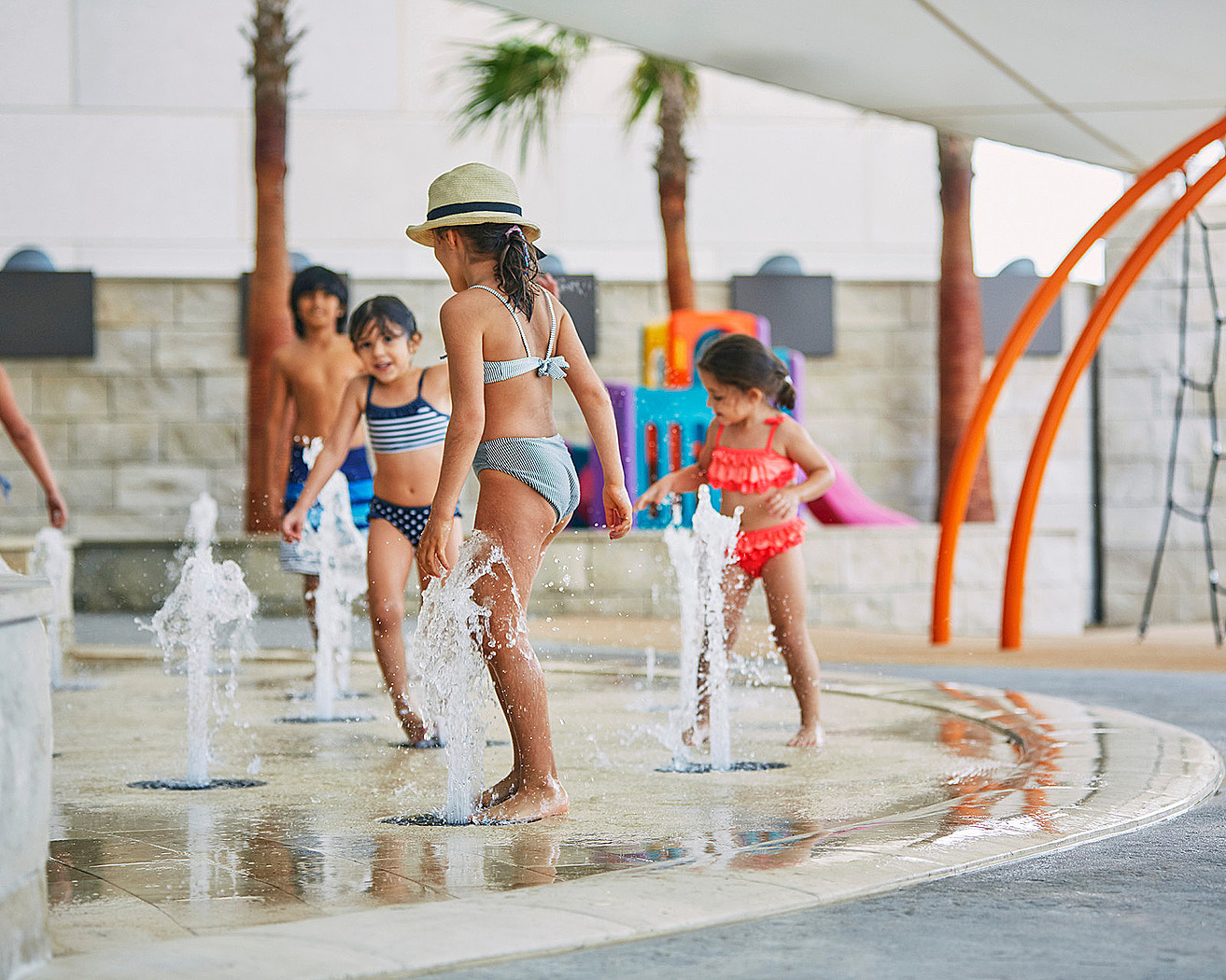 This Kids Club spans over six hundred square metres, when the Kids Club terrace is included and is one of the biggest Four Season Kids Club in the world. They offer free play, games and scheduled activities, catering to children of all ages, ensuring that they also have fun when staying at this luxurious hotel. The Kids Club offers parents time to relax and leave their children in safe hands, while they make use of the luxurious spa or workout in the gym.
The Kids Club is overflowing with toys and activities, including Xbox and Playstation games for the older children. For the younger kids there is electric cars, trampolines, play fountains, splash pools and more.
Range of Activities for Kids of All Ages
The experienced team ensure that all children are supervised and safe, while parents enjoy their holiday. They engage with the children, encouraging them to take part in the host of scheduled activities on offer each day. Children are also welcome to free play, making use of the range of toys and games, along with books and arts and crafts. Which is available.
The splash play fountain offers a welcome break in the heart of Bahrain, while the range of activities, will keep children busy for hours. The Kids Club has been carefully designed with the younger guests in mind. It is light, bright and cheerful with kids tables and chairs and plenty of windows to allow an abundance of natural light.
Host of Scheduled Activities Daily
In addition to the games, toys, trampolines, electric cars and water park for the children to take part in, they can also enjoy joining any of the scheduled activities on offer. The Kids Club at the Four Seasons Hotel Bahrain Bay offers children a chance to make new friends with other children staying at the hotel.
Some of the activities on offer, which changes regularly includes morning exercises, team building activities, obstacle challenges, dance classes, fitness classes such as Kids Zumba and paper art. Children can also learn how to recycle, or take part in acrylic painting, pottery and clay, science experiments, cooking classes or water park fun time. In addition to this, some of the scheduled activities also include puzzle and memory games, bead art, t shirt making and movie nights. The Kids Club has been designed with kids in mind, ensuring that they are engaged, entertained and have fun when staying at the Four Seasons Hotel Bahrain Bay.
You can see an example timetable below: