Hilton Guangzhou Tianhe offers the convenience of an executive club lounge, located on the twenty fourth floor and open for your convenience from 6am to 11pm daily. You can enjoy four complimentary food and beverage presentations in the executive club lounge daily, including:
Buffet breakfast from 6.30am to 10.30am Monday to Friday and 6.30am to 11am on weekends and bank holidays
All day refreshments offered from after breakfast to 11pm
Afternoon Tea is from 3pm to 6pm
Happy Hour, including evening cocktails can be enjoyed from 6pm to 8pm
Children can enter this exclusive executive club lounge when accompanied by a parent.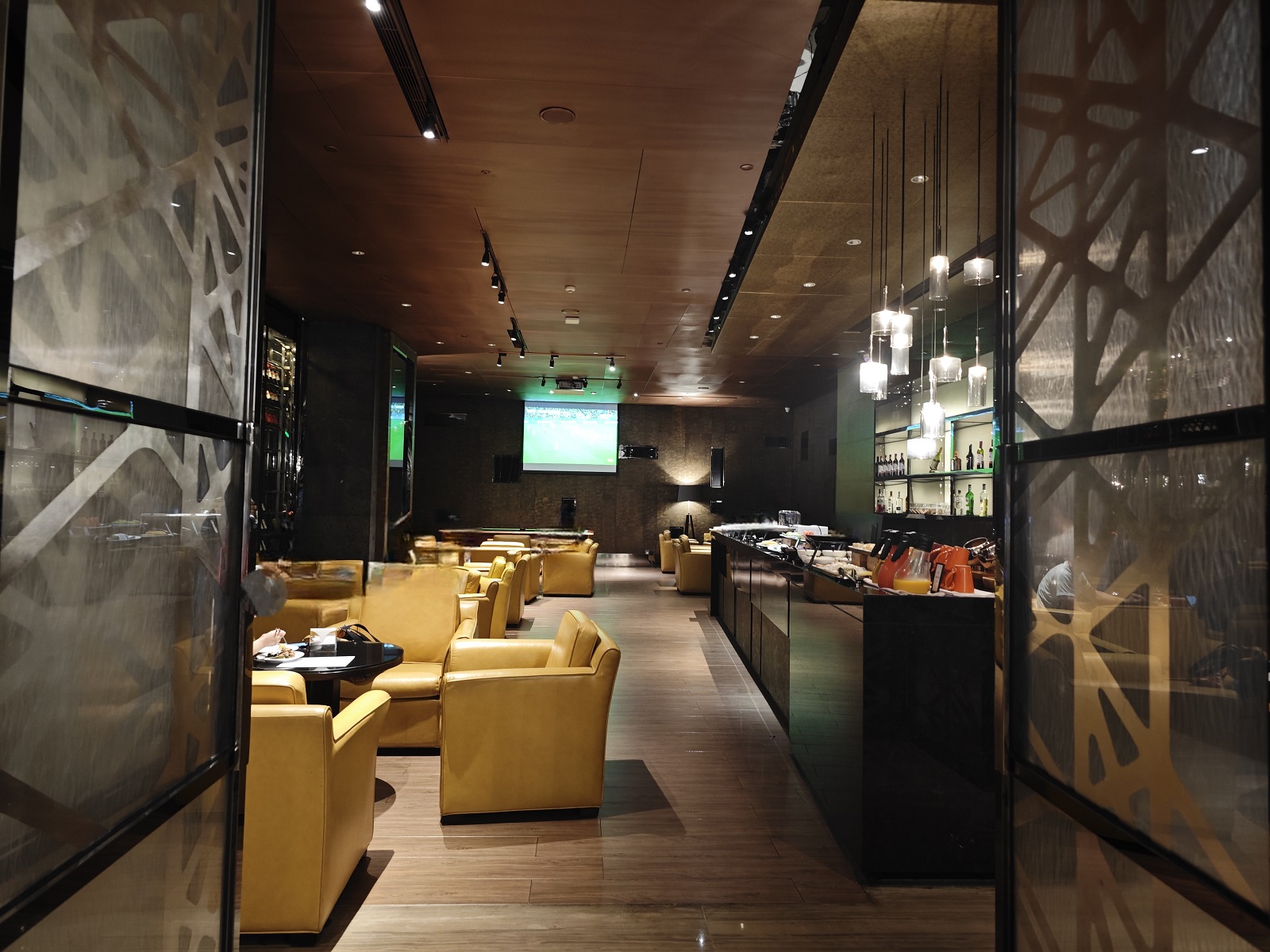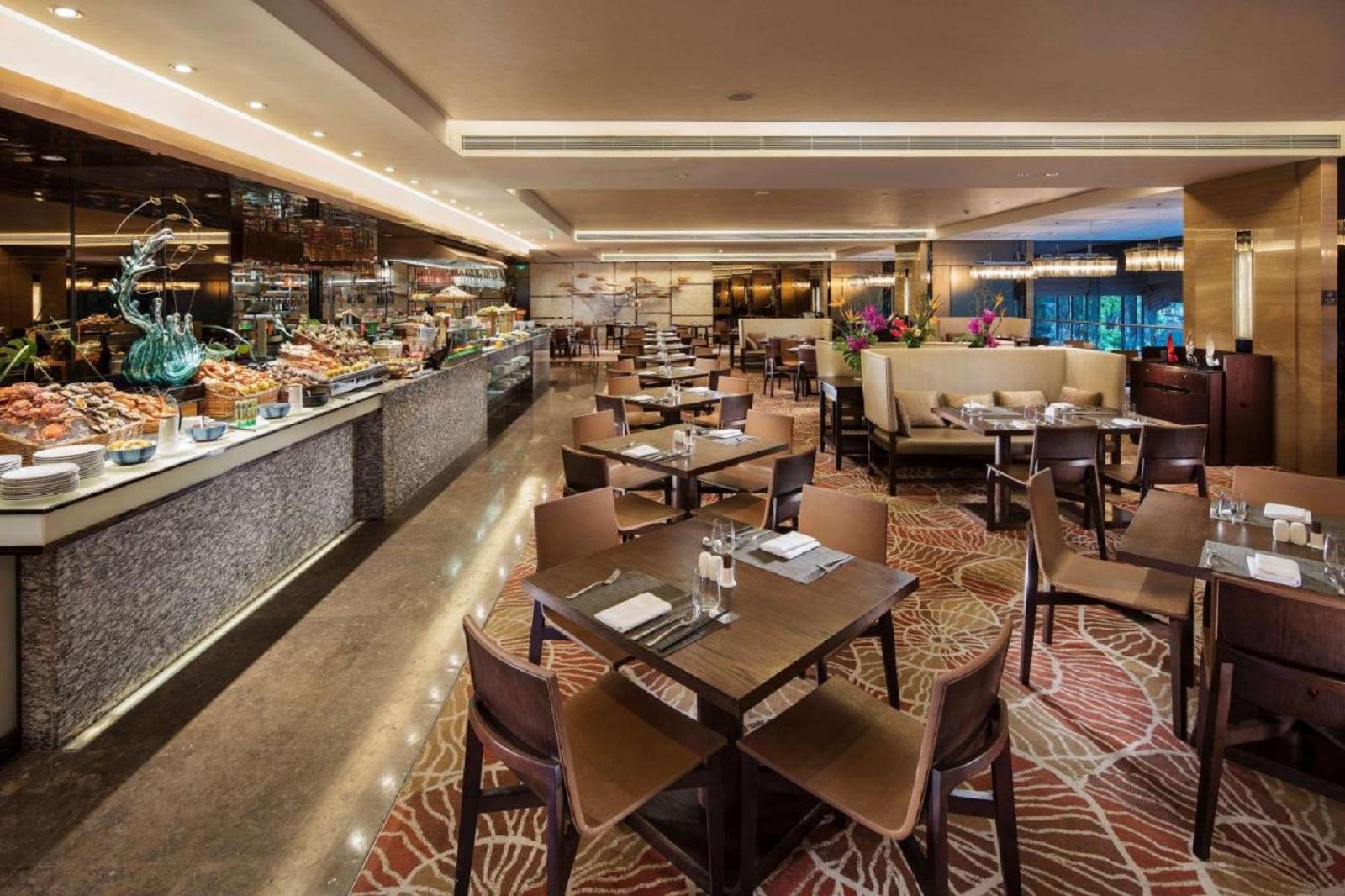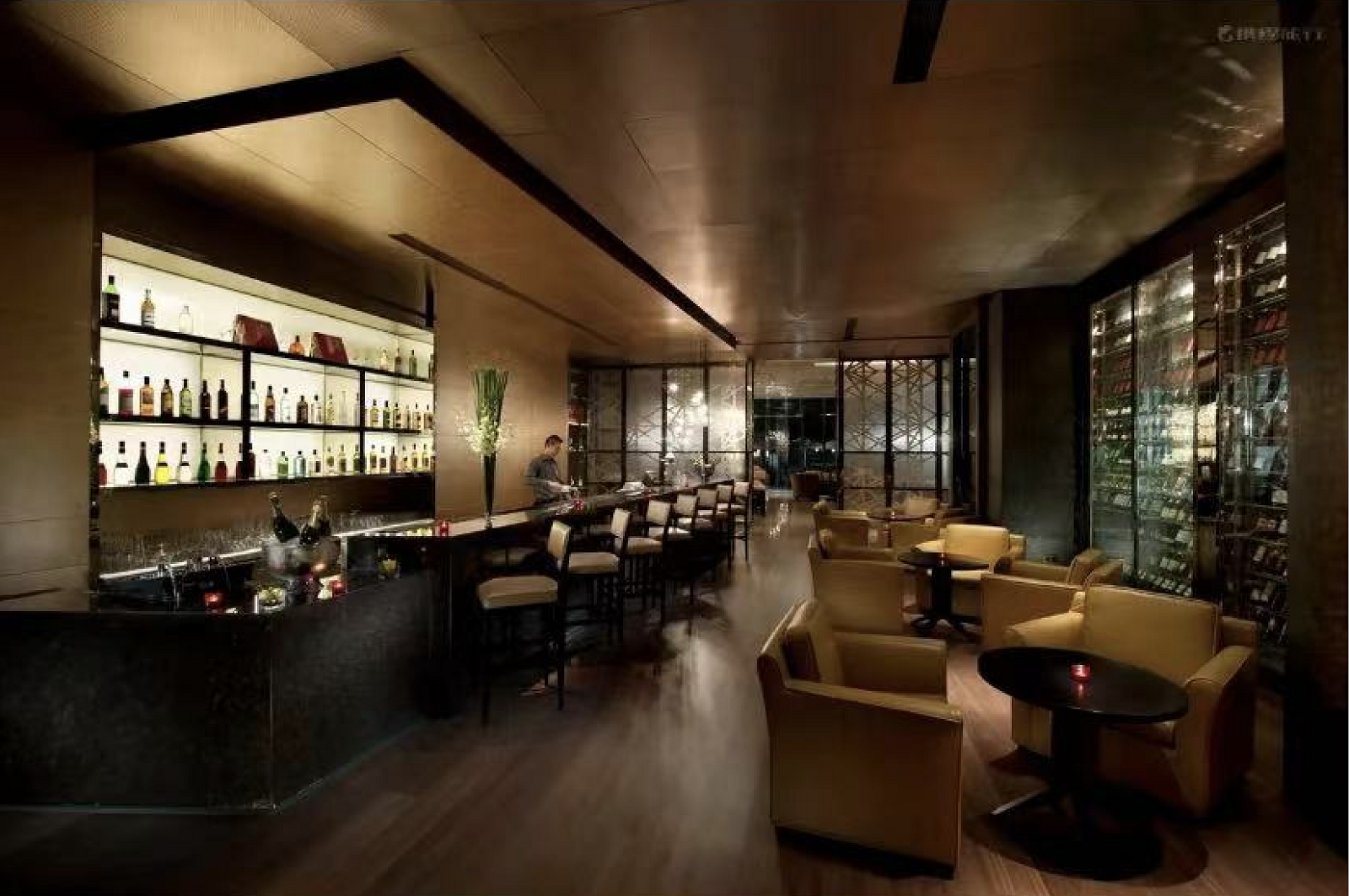 The executive club lounge provides exclusive access to guests staying in any of the hotels club level guest rooms or suites. For families, children below 1.2 metres enjoy complimentary access, those 1.2 metres to 1.4 metres are charged half price and those over 1.4 metres are charged as adults.
Full Range of Benefits and Services
One of the many things we loved about making use of the executive club lounge at Hilton Guangzhou Tianhe is the personalised check in and check out service that takes place in the executive club lounge. This eliminated the need to stand in the queue at the main front desk. We made our way up to the twenty fourth floor and received a personalised service. The wireless internet access in the executive club lounge is lightening fast, making it easy to check emails and update our social media pages.
Other benefits on offer include one hour complimentary use of the meeting room in the executive club lounge per stay and complimentary ironing of two items per stay. There is a work station with business facilities, with the first ten black and white pages of printing being complimentary. The dedicated team are on hand at all times to assist with luggage storage, transportation arrangements, printing, photocopying and more.
Modern, Warm and Welcoming
We felt very welcome when we first stepped into the executive club lounge. It is comfortable and spacious with cream leather sofas and matching armchairs with tables, offering a chance to work, relax or enjoy one of the food or beverage presentations on offer. If you feel like something, you simply get up and help yourself from the food island.
There is no shortage of space, making it a great place to unwind after a day of exploring the sights. We loved the evening cocktails, while the children were delighted with the choice of fruit juices and snacks.