The Kids Club, located on the second floor in the main building, offers fun, engagement and a host of activities for younger guests staying at InterContinental Shenzhen Dameisha Resort. This hotel has put their younger guests first, ensuring that they have a fun and enjoyable holiday experience.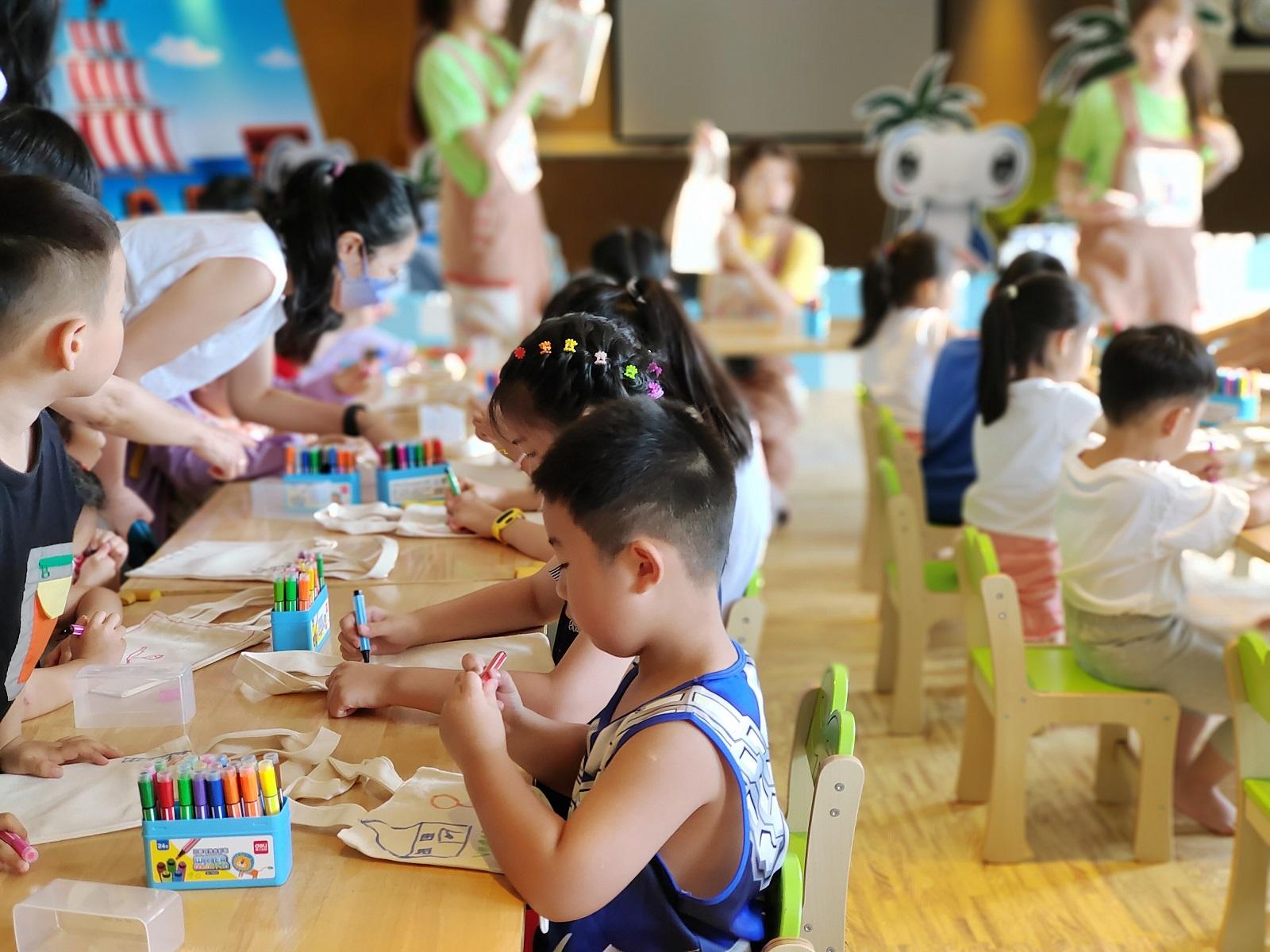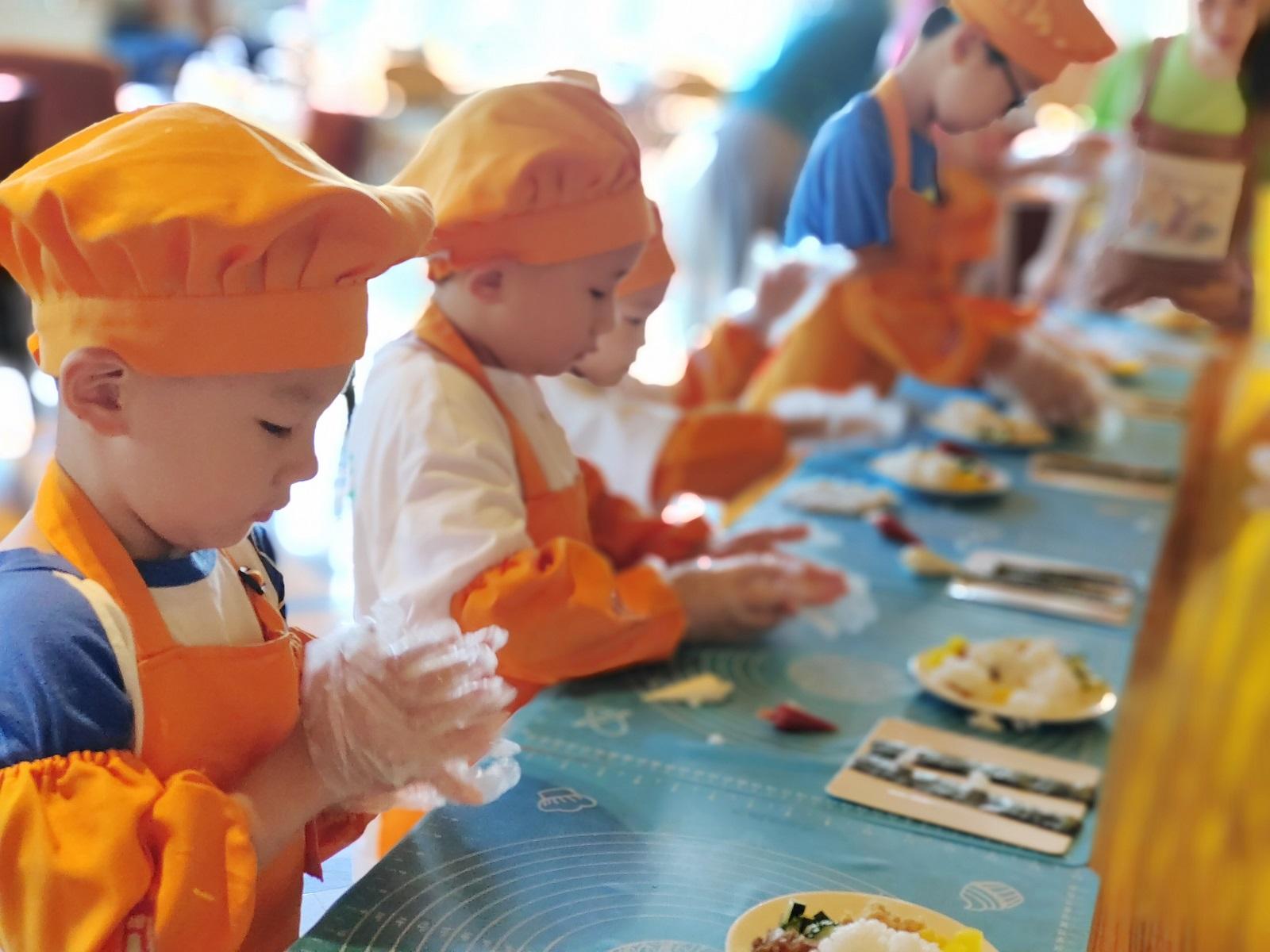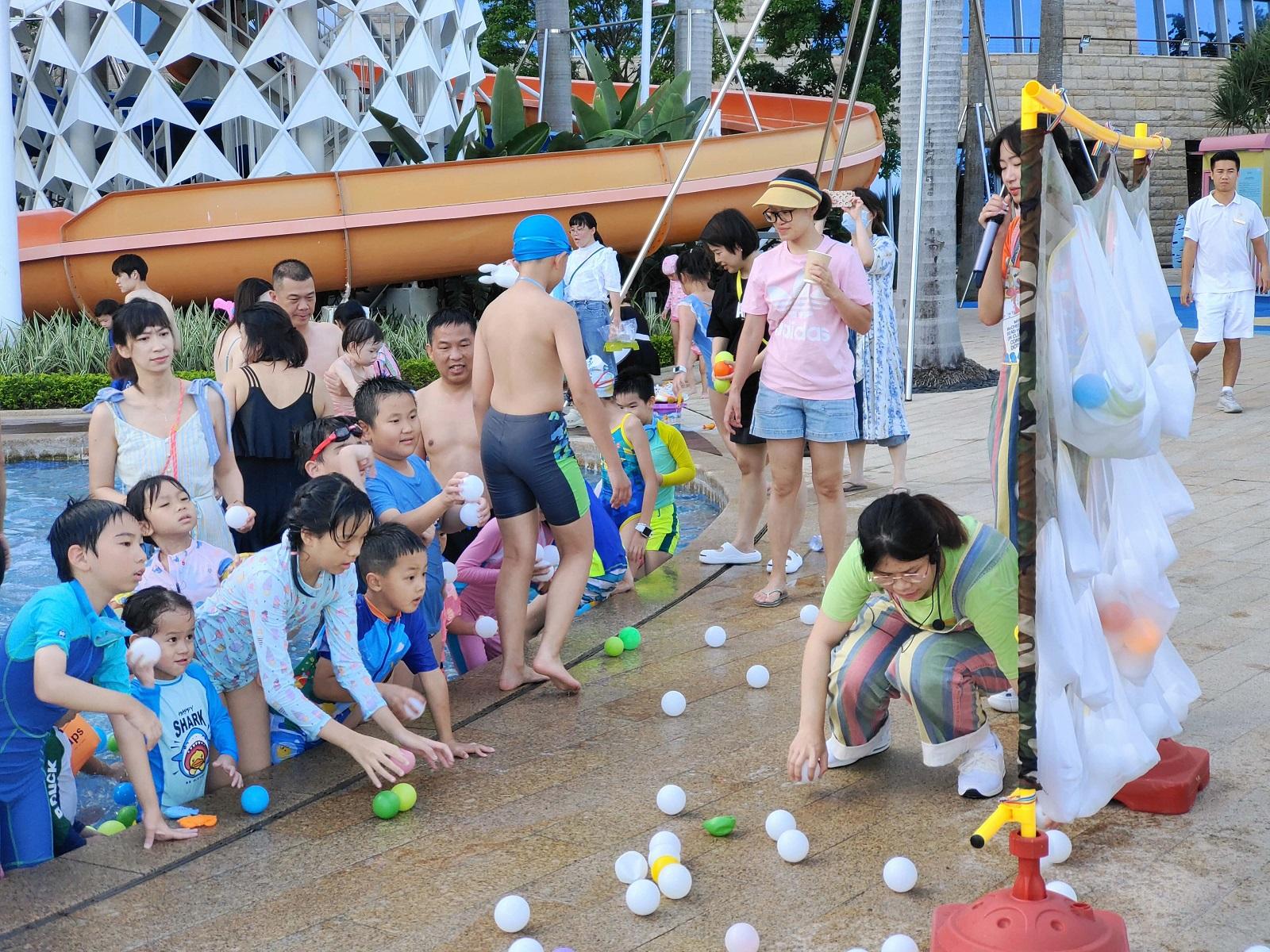 Indoor and Outdoor Supervised Activities
The Kids Club at InterContinental Shenzhen Dameisha Resort, provides indoor and outdoor fun for children, all fully supervised by an experienced team. This enables parents to take some quality adult time to enjoy a spa treatment or relax by the pool, knowing your children are taken care of and safe.
The Kids Club has carefully chosen a full range of activities, both indoors and outdoors, that will keep children entertained and engaged, including using the kids pool with water games on hot days. Children can learn to bake or do arts and crafts in the indoor air conditioned dedicated kids club.
The number of kids club supervisors depends on the number of children taking part in activities on any given day. All supervisors have experience working with children, ensuring that they have fun and engage in the activities, ensuring their stay is fun and memorable.
Wide Range of Scheduled Activities Throughout the Week
The Kids Club team provide a full range of scheduled activities that are offered from 9.30am through to 9.30pm. This ensures children are not left bored, but have a change to play, engage and make new friends.
You can see an example timetable below: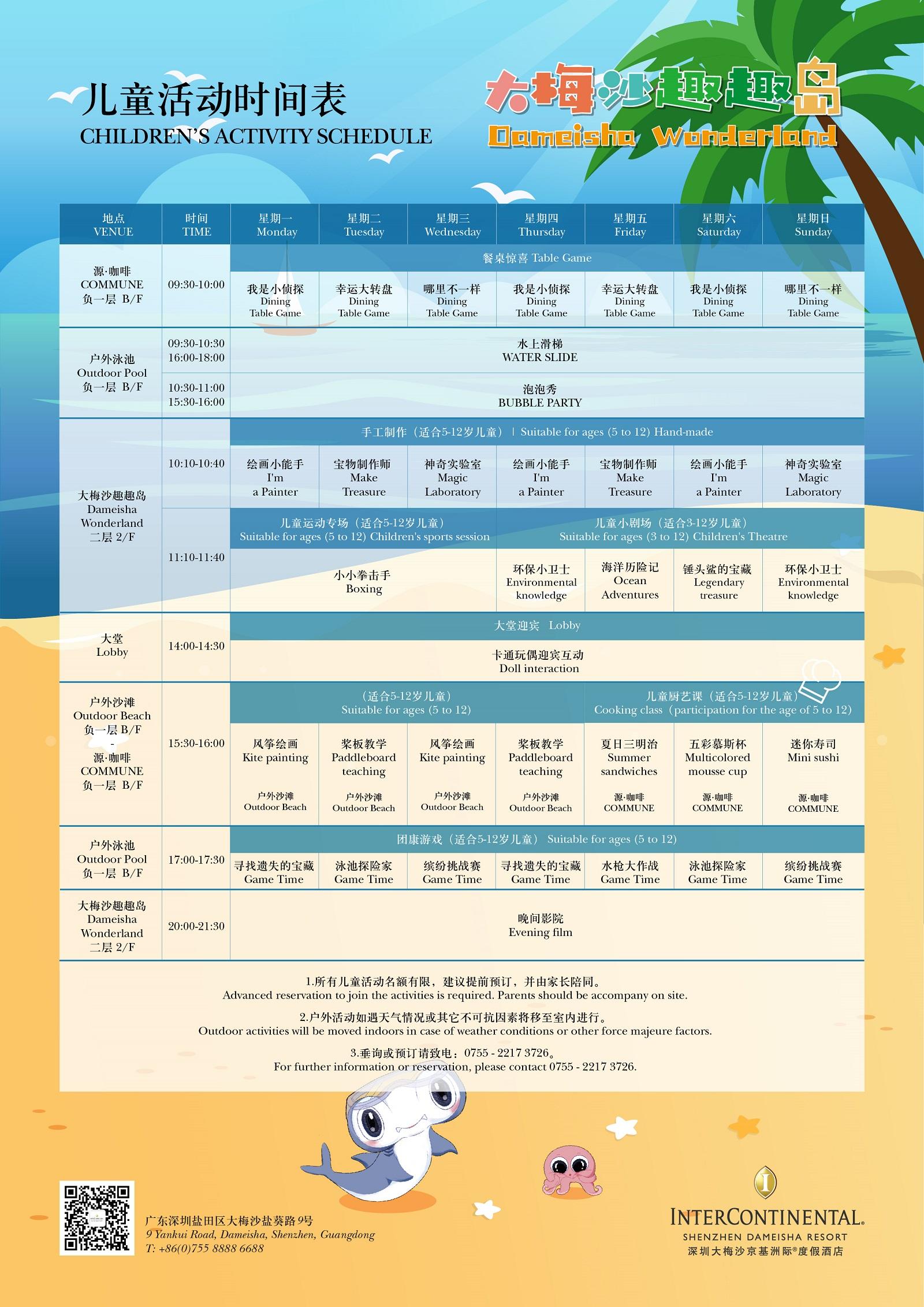 Some of the scheduled activities on offer include boxing, laboratory games, painting games, ocean adventures and environmental knowledge. Older children can learn paddle boarding. Every day ends with an evening film, which is age appropriate. The evening film also gives parents a chance to enjoy a romantic dinner at one of the resorts restaurants.
When visiting the InterContinental Shenzhen Dameisha Resort with children, you will see what an asset the Kids Club has. They do require you book for any scheduled activities in advance, this ensures there are enough supervisors on hand to accommodate the number of children, ensuring safety. The kids club also provides parents with peace of mind. You know your child will be having fun with other children their own age, while being creative and learning about new things. The schedule does change regularly, ensuring children don't find themselves doing the same thing every day, ensuring that they remain entertained and having fun during their stay.