Parents can leave their children with confidence at the Cool Zone Kids Club when they need time on their own to attend to business, shopping or a few hours at the Executive Club Lounge and elsewhere, knowing that the children are well taken care of by an experienced childcare specialist that will make sure your kids are entertained with no time to get bored. The Kids Club is situated on the 2nd floor, with an outdoors play area also nearby offering slides, monkey bars and swings. The Kids Club operates every day between 10am and 6pm and is available to children between the ages of 4 and 12. Parents are advised to book ahead of time to avoid disappointment since the Kids Club is popular and often busy.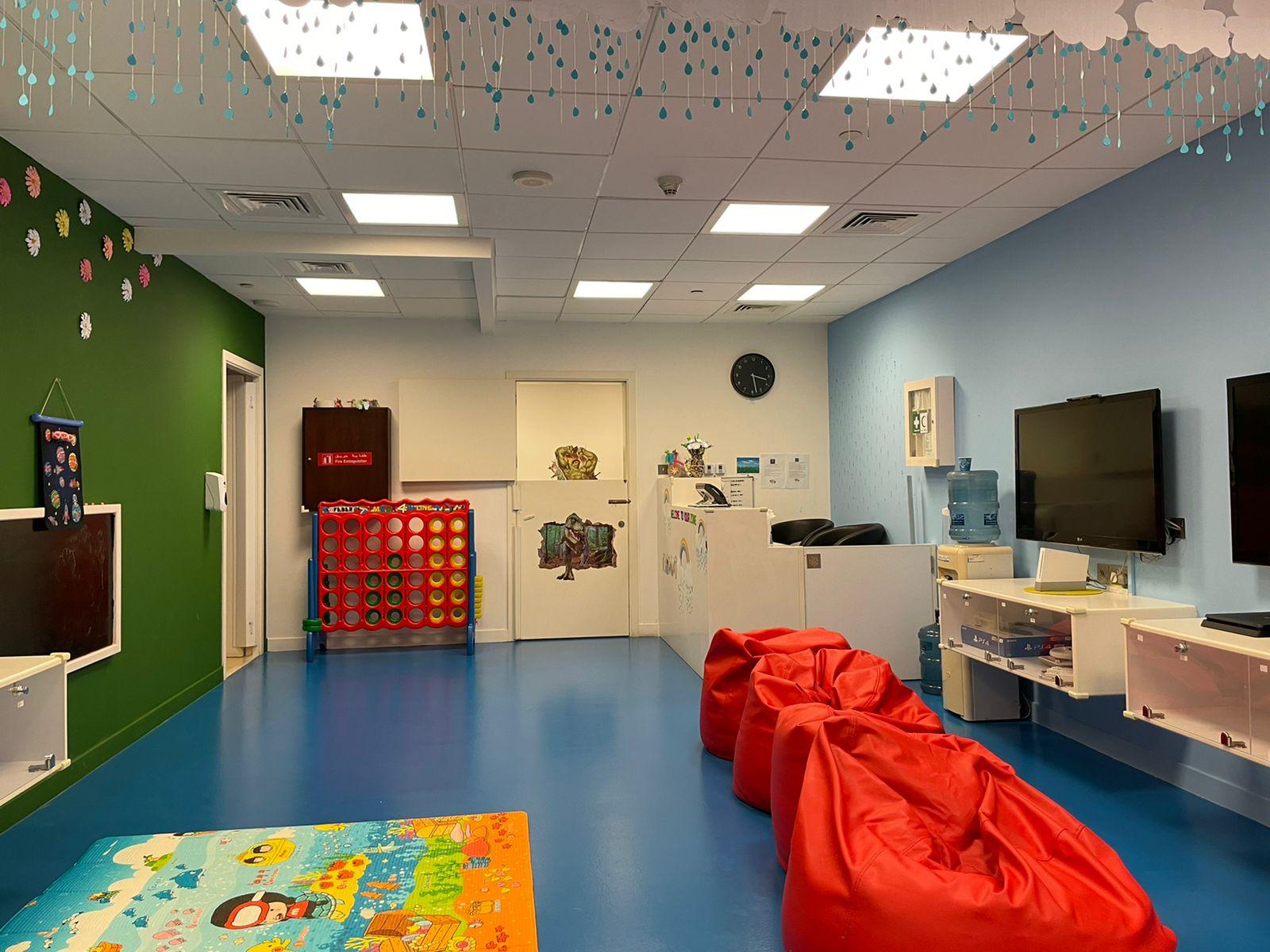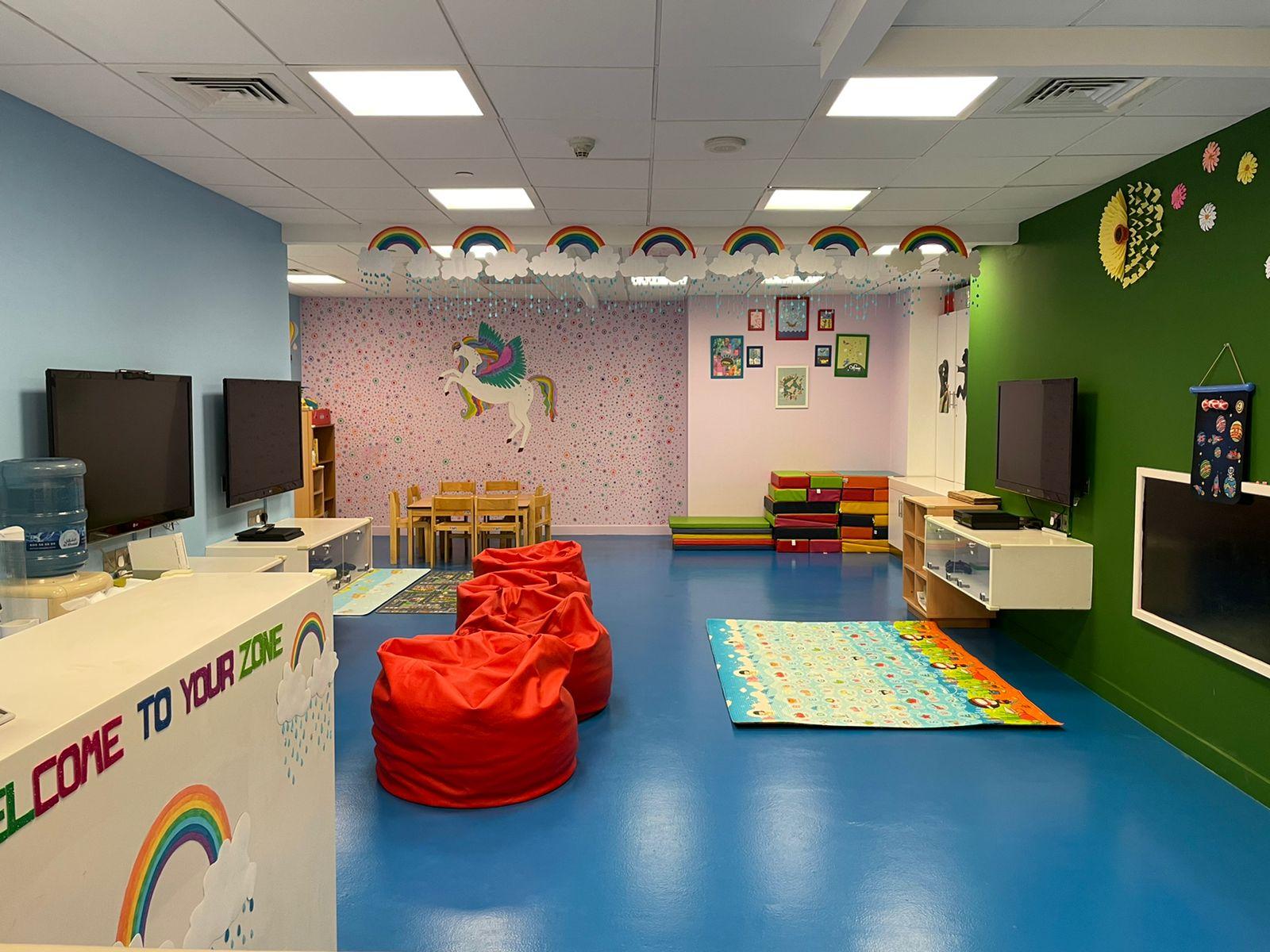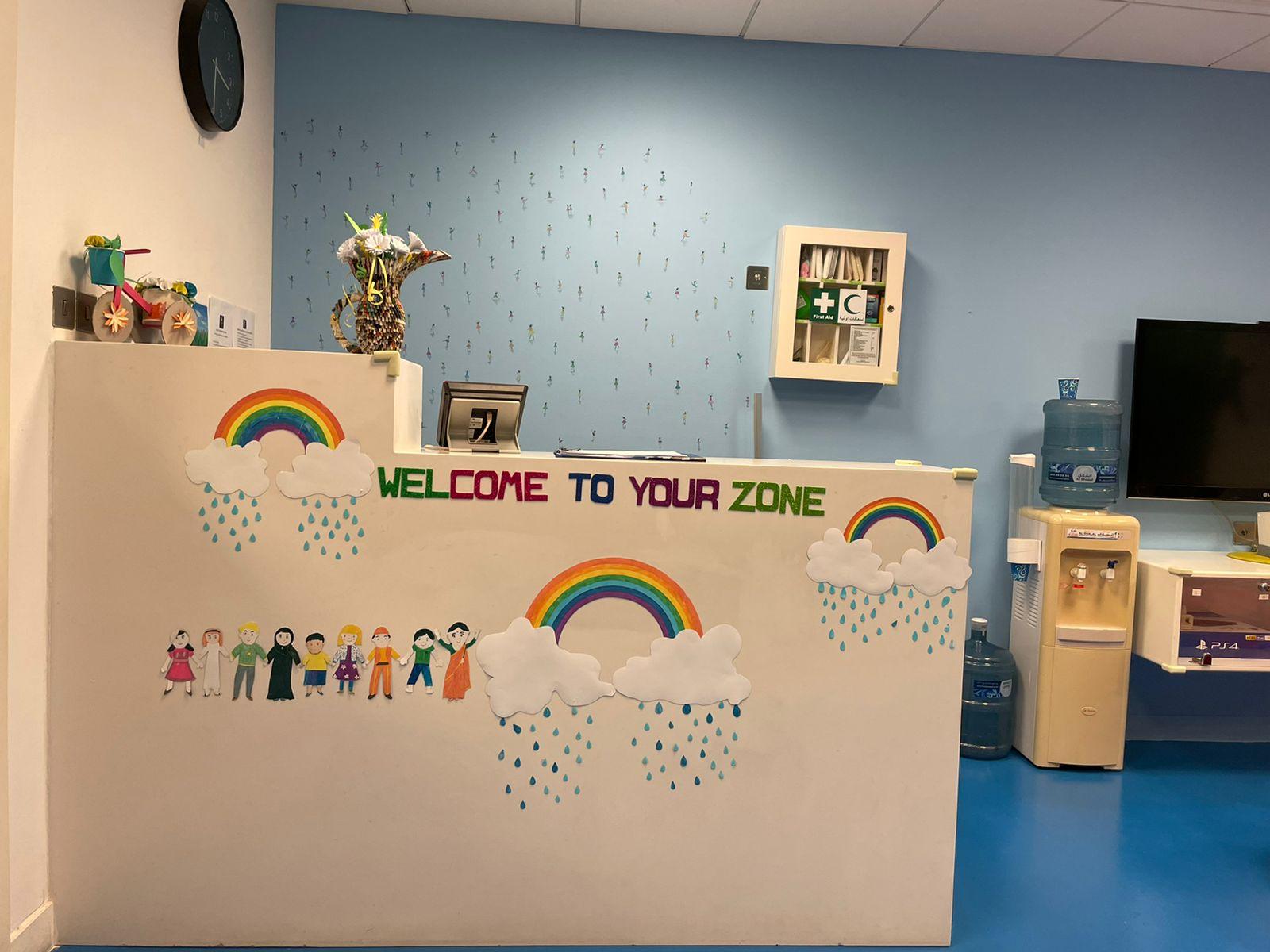 Children that attend the Cool Zone Kids Club are offered different opportunities to enjoy free play, or to partake of games especially devised for the young ones. Because of the friendly atmosphere all children, even the shy ones, are encouraged to join in the fun. The staff member in charge makes sure the Kids Club at JA Ocean View Hotel offers them a space that is inviting, exciting and aimed at making sure there is enough opportunity to learn as they play.
Variety Ensures That No-One Gets Bored
There is a pre-planned programme available to keep the young ones occupied. This programme is offered to ensure all age groups' needs are addressed and games and learning material offered to ensure variety. It keeps them busy and occupied, always with the personal attention of the staff member on duty guaranteed, so that your child feels cherished and welcome in this space. Many different games are offered and new ones introduced from time to time so that children remain curious and keen to attend. Examples of such games to stimulate the young mind include different board games, painting, face painting, dance, TV games and a whole selection of arts and crafts.
You can see an example timetable below: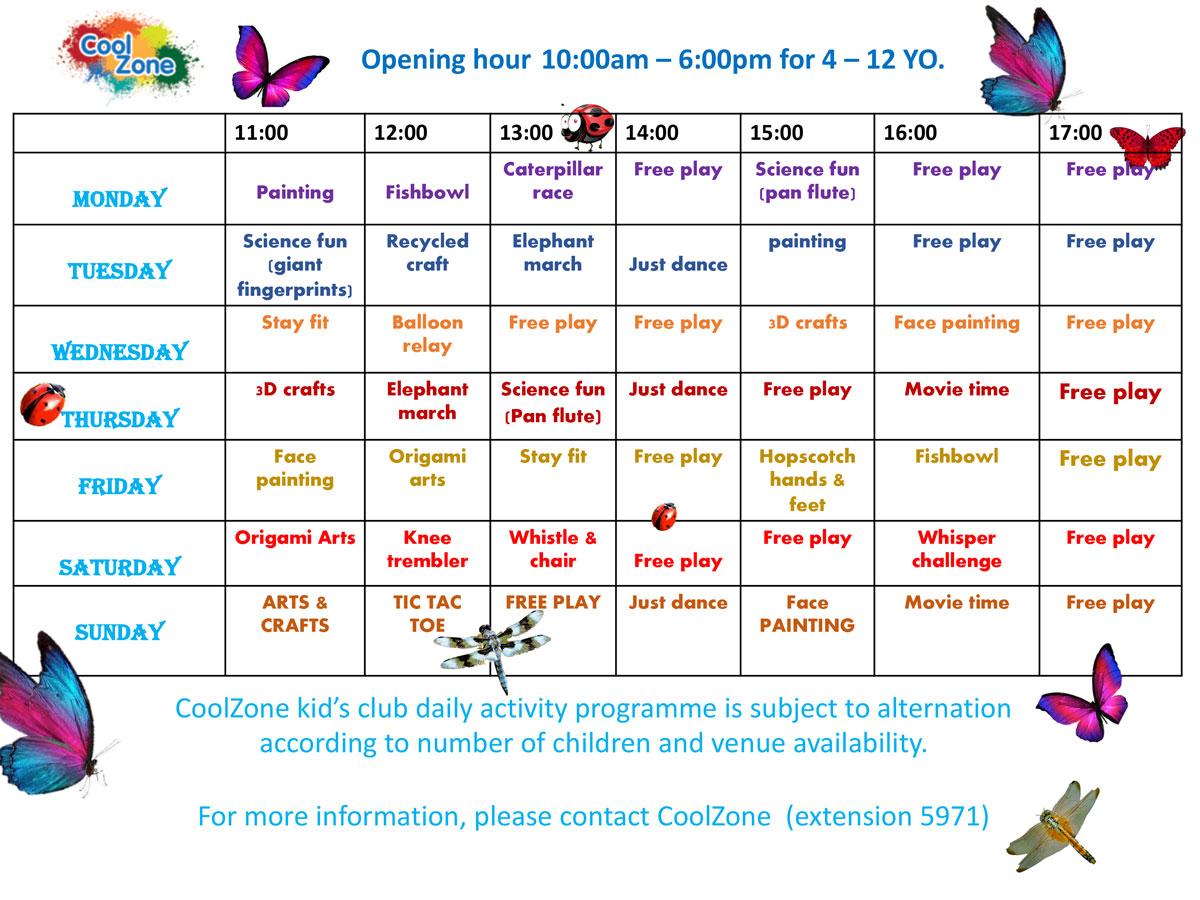 Both Play And Learning
The interior of the Kids Club is beautifully presented with lots of light and great emphasis on bright colours that appeal to children's sense of finding out about the world and objects around them. They sit at neat tables during certain games or when they page through books, and they are welcome to sit on the soft cushions scattered on the floor. They can touch and play with soft toys, or put their own skills to the test as they create their own little art works which they can later show off with great pride. The staff member in charge will keep your child safe and occupied so that they are keen to attend. In the Kids Club they are given the chance to meet other children and to play, learn and develop - both physically and mentally.