Executive Club Lounge guests enjoy certain privileges reserved for those that book this option. This Executive Club Lounge is also known as the Coral Lounge and is located high up on the 24th  floor where the service is outstanding and the surrounds truly inviting, with stunning views of the ocean. Management ensures that Executive Club Lounge guests are treated to the best service and complimentary eats and drinks. Below, find the timings during which Executive Club Lounge guests are free to enjoy certain complimentary services:
English Breakfasts are served from 7 am until 11 am in the Lounge, or in the all-day dining restaurant. Dress Code is Casual.
High Tea is available from 3 pm until 5 pm. Dress Code is Smart Casual.
Happy Hour is served between 5 pm and 7 pm. Help yourself to an assortment of canapés from the beautiful food platter, and enjoy your choice of alcoholic and non-alcoholic beverages. Dress Code is Smart Casual.
Additional services and privileges include personalised check-in and check-out assistance, as well as complimentary coffee, tea and soft drinks throughout the day. Executive Club Lounge guests may also take advantage of an offer to use the Boardroom in the Conference Centre. This is a complimentary offering and should be booked in advance.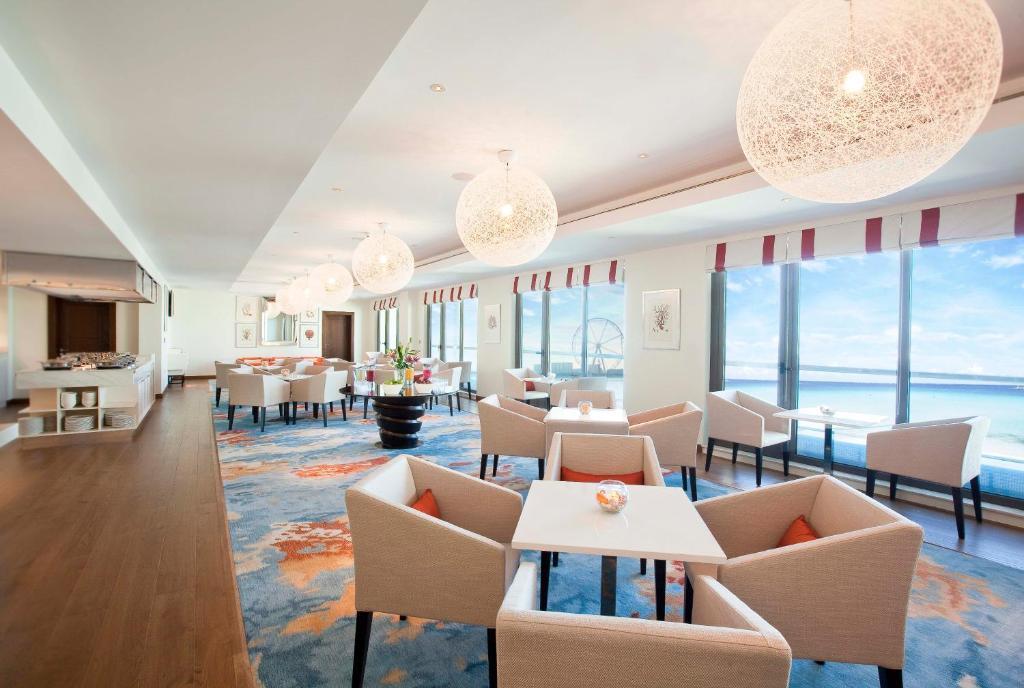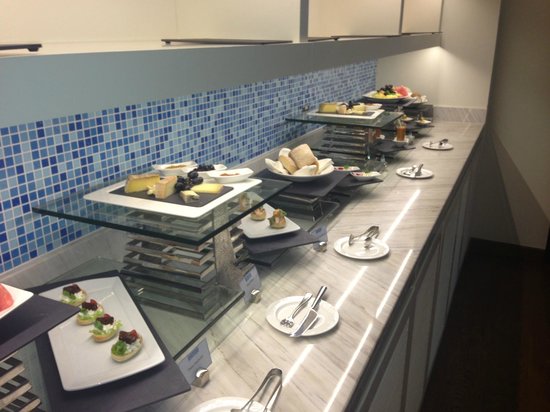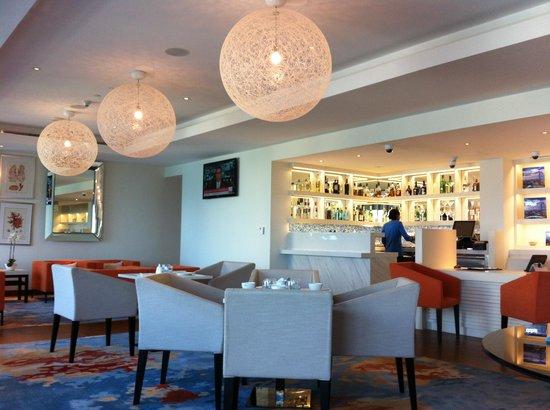 Great Luxury And Attentive Service
Guests with access to the Executive Club Lounge at JA Ocean View Hotel are guaranteed attentive service by friendly and helpful staff and managers who are welcoming, and whose aim it is to make the guest feel special. Food is outstanding and of high quality, and always presented to appeal. Good drinks options ensure that the guest is offered variety and choice. Staff are happy to assist and be of service at all times when Executive Club Lounge guests visit. The Executive Club Lounge is bright, airy and spotless to ensure that everyone feels they will remember their visit to this hotel for a long time after they have checked out.
Outstanding Service In Stunning Surrounds
Great service is guaranteed for every guest that upgrades to Executive Club Lounge level. Enjoy the most stunning ocean views that go on for miles into the sunset as you spend time in this special space. The Executive Club Lounge is not only situated perfectly high up, but it also has floor-to-ceiling windows through which you are treated to the spectacle outside. Décor blends beautifully with the surrounds, with hues of soft pink and light browns around the food island very prominent. The guest at the Executive Club Lounge is assured of the best service, a lovely choice of food and drinks, breath-taking views and surrounds that speak to the senses.