The Kids Club at Jumeirah Zabeel Saray resort, called the Sinbad Kids Club, opens daily from 9am to 8pm. It works on a first come, first served basis with registration required and is complimentary to all children staying at this luxurious resort.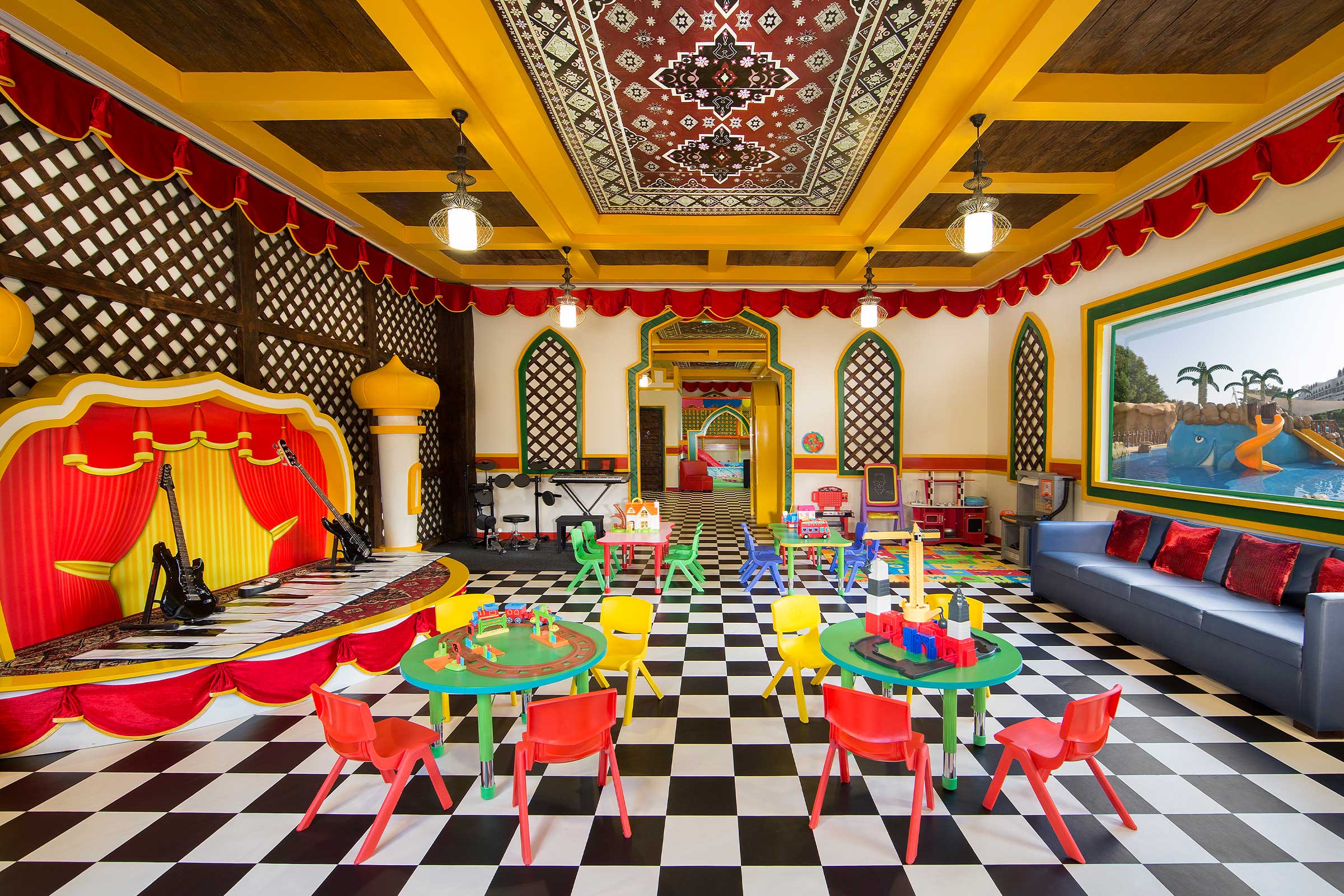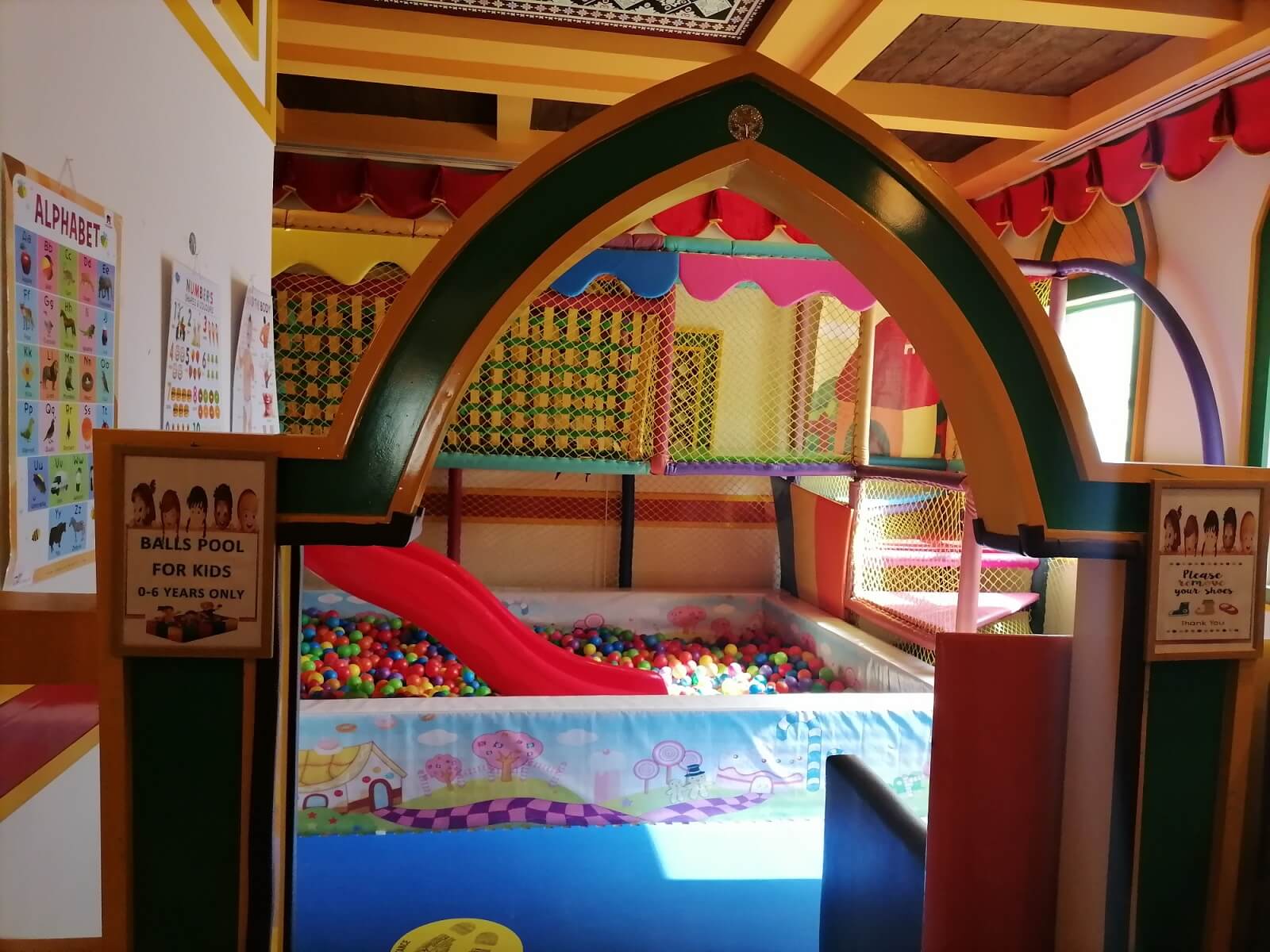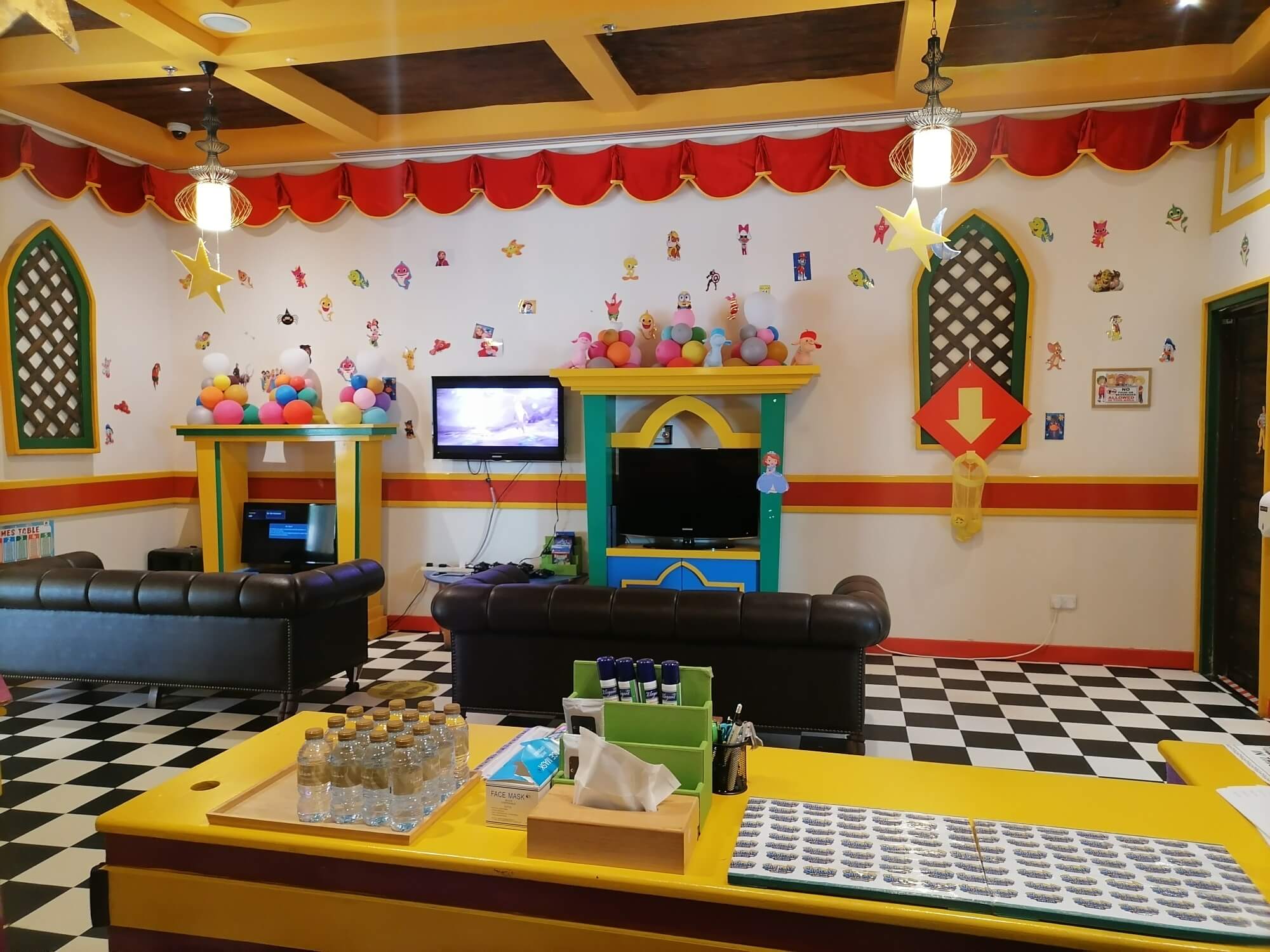 Sinbad Kids Club at the Jumeirah Zabeel Saray resort is open to children from four to sixteen years of age. Children aged one to four years are welcome with a parent or guardian present. Children are not to wear shoes in the Kids Club, but they do provide the convenience of a shoe rack.
A Range of Activities for All Ages
Sinbad Kids Club ensures that children of all ages also have a great time when visiting the Jumeirah Zabeel Saray resort with a full range of activities, such as non-motorised water sports from 9am to 11am, where children can learn how to kayak or use a stand up paddle board. There is also beach volleyball, beach football and table tennis for them to enjoy, which always appeals to the older children. Movies are on daily from 2pm and 5pm, along with a movie night.
The Jumeirah Zabeel Saray Kids Club is based on a Sinbad the Sailor theme and the Ottoman theme runs into the Kids Club, which is a playground and activity centre, under the supervision of trained professionals. There is a climbing wall, interactive gaming, iPad stations, soft play area, mini water park and playground, ensuring children will be engaged and entertained for hours, enabling parents to drop them off and go enjoy the facilities and amenities this luxurious palatial resort provides.
Scheduled Activities to Keep Younger Guests Busy
The Sinbad Kids Club at the Jumeirah Zabeel Saray resort has carefully thought out their entire range of scheduled activities from kayaking to water balloon games and treasure hunts to sandcastle building, doll house making, picture frame making, mosaic art, art competitions, jewellery making, twister game, storytelling, charades, musical statues, mini Zumba and hide and seek, to name a few. Every evening ends with movie night from 7pm to 7.30pm.
You can see an example timetable below: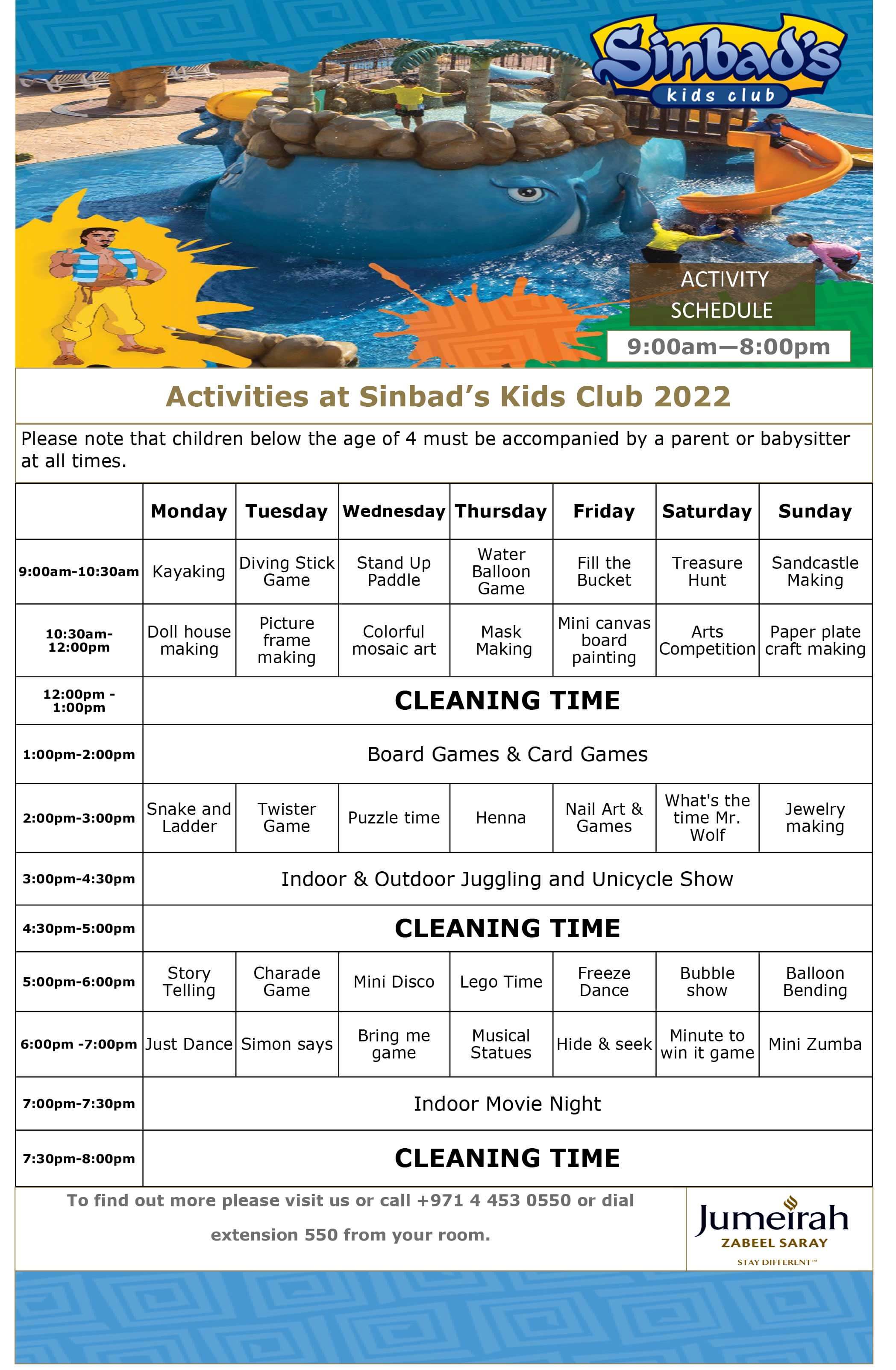 From when the children first walk into the Sinbad Kids Club, you get a feel of fun, excitement, engagement and entertainment. The Ottoman theme is carried through with an indoor soft play area and a wide range of games, toys and puzzles. There are comfortable sofas where children can sit and watch kids movies.
They don't turn away any child and children of non-guests can also enter the Sinbad Kids Club at the resort at 275 AED per child. For parents wanting to go out for a romantic dinner after the Kids Club closes, the resort does provide babysitting charges, which is charged at an additional fee with twelve hours' notice advance booking required.