The Executive Club Lounge at the Jumeirah Zabeel Saray resort is located on the ground floor and opens from 7am to 11pm daily. This Executive Club Lounge offers exclusive access and privileges to Club Room guests and above, offering 3 food presentations daily, which includes:
Breakfast is served from 7am to 11am, Club level guests are welcome to enjoy breakfast at the Imperium Restaurant, if they prefer
Afternoon Tea can be enjoyed from 2pm to 4pm
Pre-dinner canapés and beverages are on offer from 6pm to 8pm
Alcoholic beverages are available throughout the day at an additional charge, except during pre-dinner canapés hours
Children are welcome in the Executive Club Lounge at all times. Alcoholic drinks are only served to guests that are twenty one years of age and older.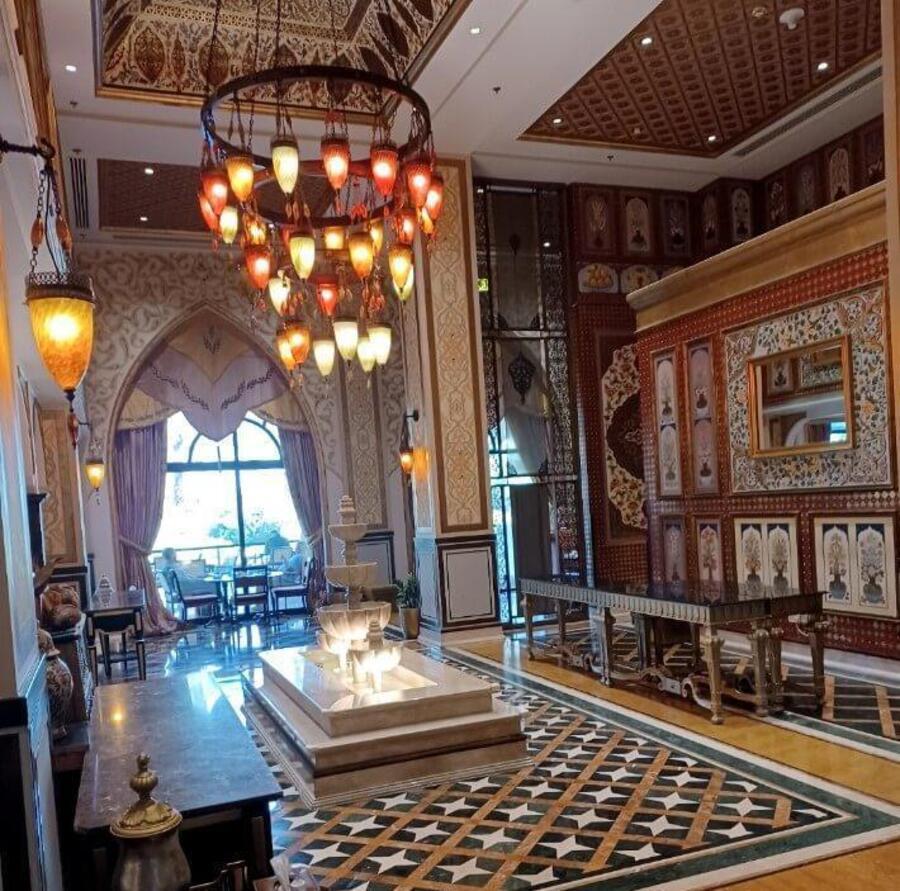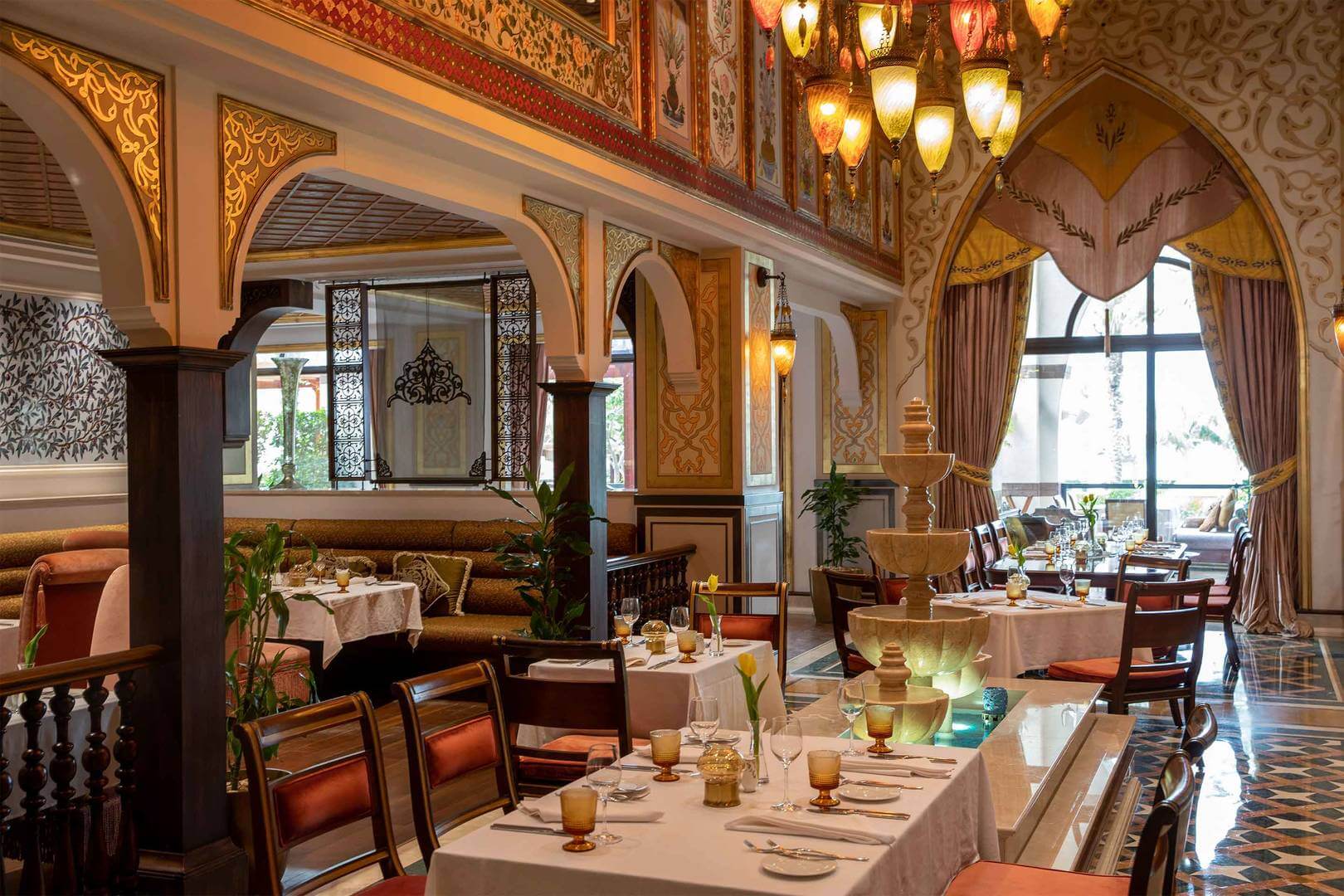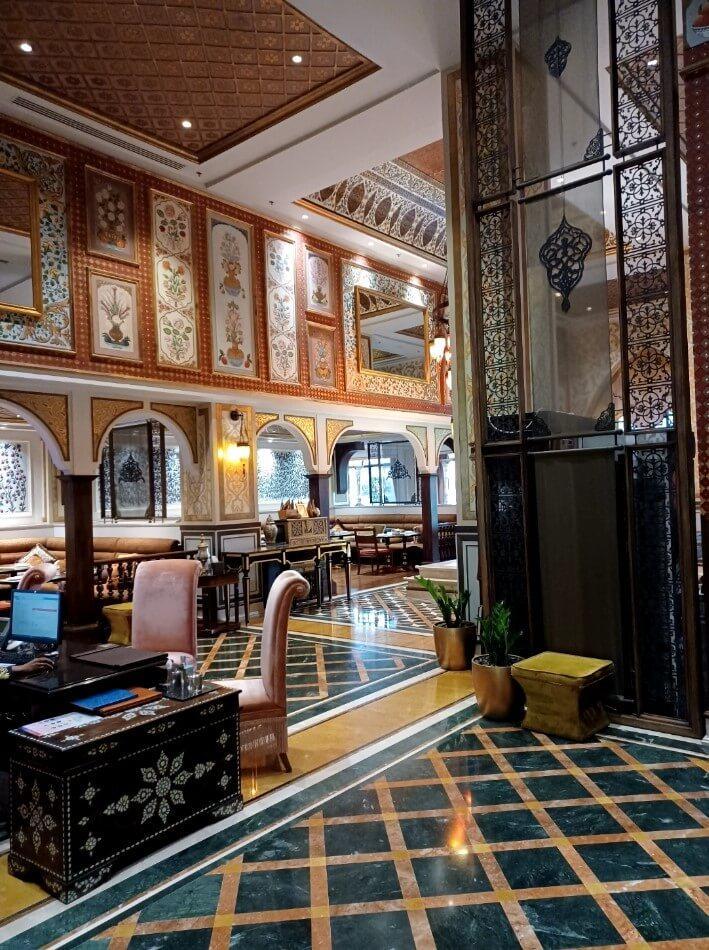 The Executive Club Lounge at the Jumeirah Zabeel Saray resort is a non-smoking area with smoking only allowed on the Executive Club Lounges terraced area. Smart casual dress code is required during pre-dinner canapés. The experienced and professional Executive Club Lounge team assist guests with any dining requirements both inside the hotel and external reservations. They can provide advice and recommendations based on each clients unique needs. No request is too big or too small.
Delicious Food Laid Out to Enjoy
The Executive Club Lounge offers a sanctuary, a place to enjoy complimentary food offerings and a wide choice of non-alcoholic beverages, coffees and teas. Afternoon Tea is a treat, not to mention a chance to get out of the Dubai heat and make use of the air conditioned lounge area. Afternoon tea includes finger sandwiches, mini pastries, two scone types and more. The team pay close attention to dietary requirements and request that guests advise the Executive Club Lounge team before they arrive of any food allergies, intolerances or if they are vegan or vegetarian, so the team can ensure that they have something prepared for them.
Pre-dinner canapés is more like a meal on its own with three hot canapés, three cold canapés, salads and ore. The canapés are regularly rotated, to ensure that they include food from all nine restaurants for Executive Club Lounge guests to enjoy. Alcoholic drinks are on offer during the pre-dinner canapés, which include spirits, wines, sparkling wines and a host of cocktails, including cosmopolitans, espresso Martini, Mojito, whiskey old fashioned and more. They also provide a delicious range of mocktails, fruit juices and soft drinks.
The Executive Club Lounge is large, spacious and welcoming in warm colours and the finest Ottoman décor. It has its own reception and concierge desk, for convenience. The floor to ceiling windows allow an abundance of natural light, while the outdoor terrace provides a place to soak up the view, while watching the sun set.
The Jumeirah Zabeel Saray Executive Club Lounge is a place to relax, sip on your morning coffee as you gaze at the view or enjoy a quiet pre dinner canapé and drink before heading off to the restaurant for your evening meal.