The Kids Club at the Kempinski Hotel Muscat is also known as Dippy's Club House. The Dippy's Club House is open to all children that are ages four to twelve years old, and it is open from Saturday to Wednesday from 9am to 6pm and on Thursday to Friday from 9am to 9pm. The team at Dippy's Club House have put together a comprehensive and action packed schedule for all the children to have fun and keep busy. The facilities that the hotel has set up for the children are also fully equipped with the most premium equipment to support all children in all their activities and free play.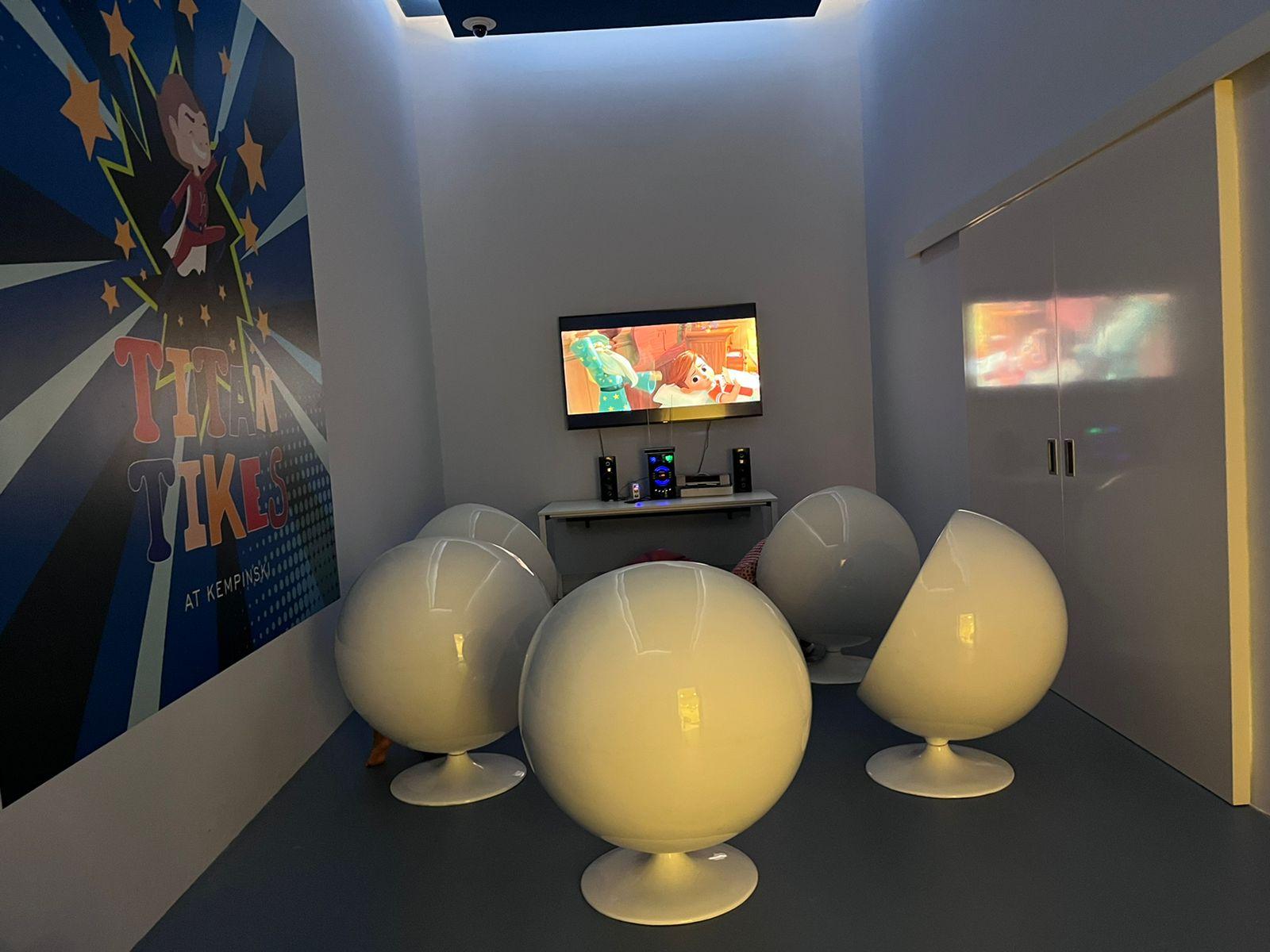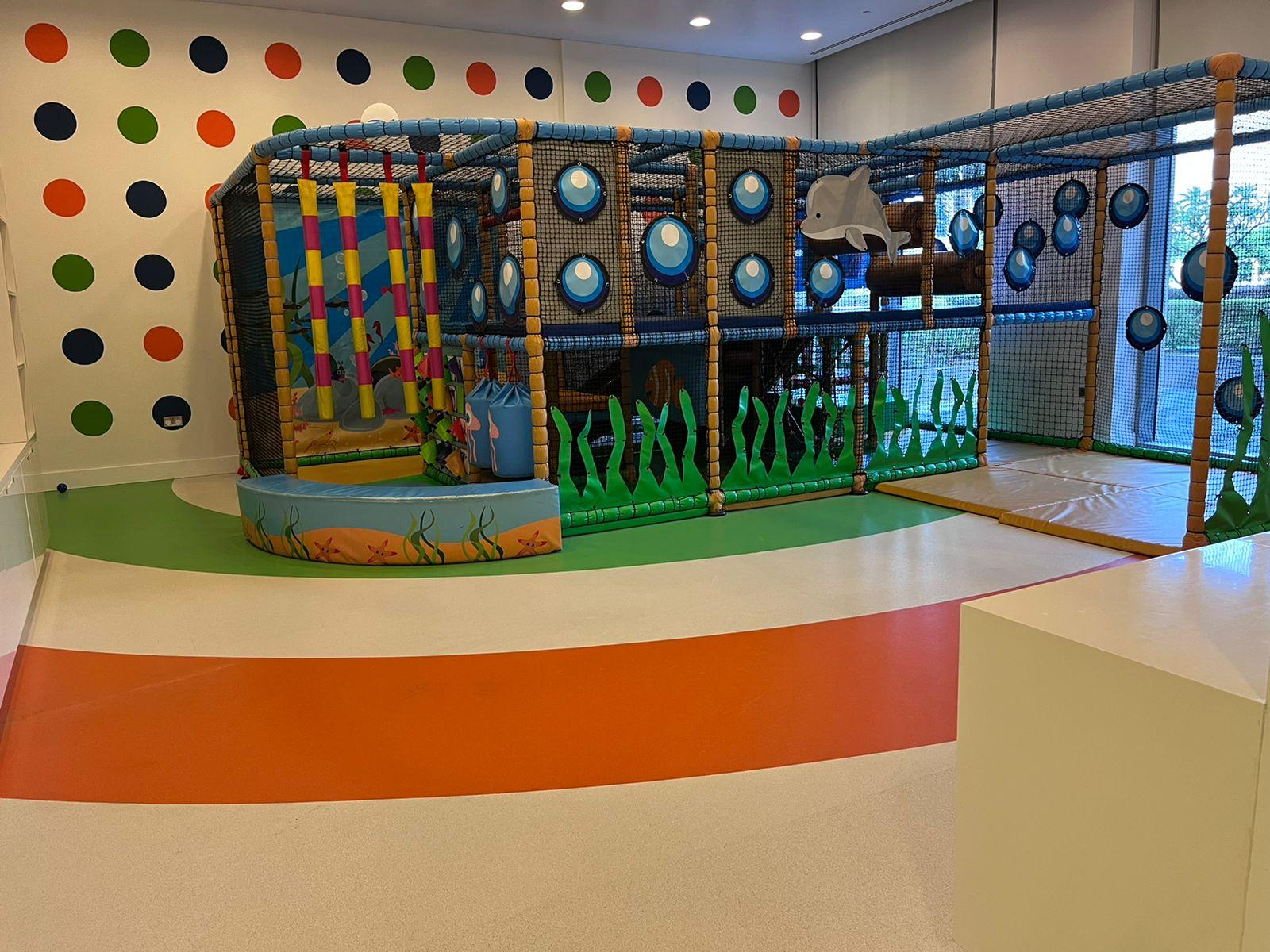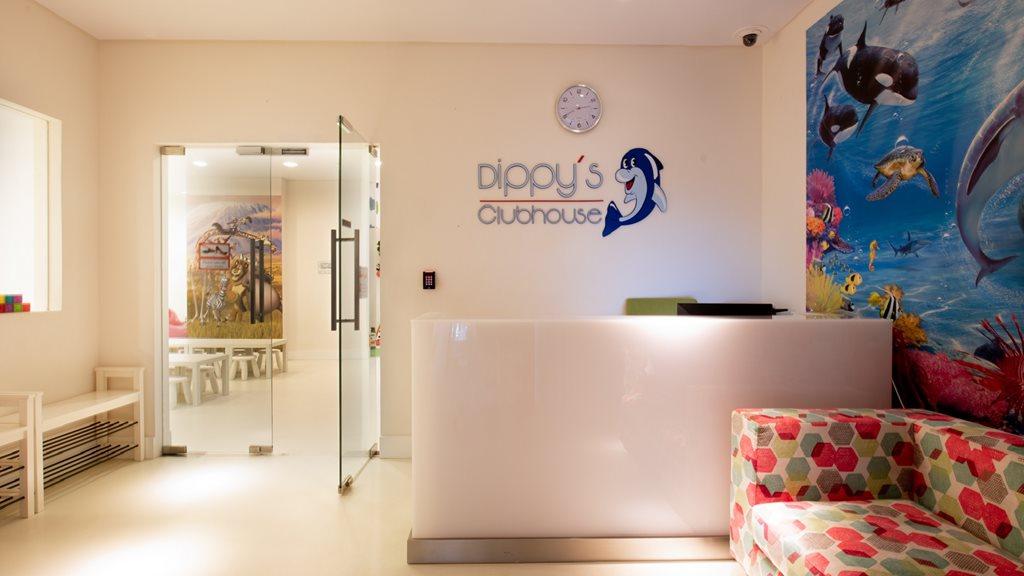 While open to children of the ages of four to twelve years old, this Kids Club will also accept children that are under four years old if they are under the supervision of a guardian at all times. The Dippy's Club House is open daily for children to enjoy. Guests children will be able to enjoy a range of activities while they are under careful supervision at all times, giving guests reassurance that they are safe. Children can either play with their siblings or they can make new friends. The team at Dippy's Club House are insistent on making sure that all the activities are tailored to engage with children of all ages and interests. When booking their children in, guests are required to fill in registration forms, and any child entering over the age of four years old need to be toilet trained. Dippy's Club House also requests that parents take their shoes off when entering the Kids Club as it is a no-shoe zone.
Parents can feel free to enjoy the different activities and amenities that the hotel has on offer, while knowing that their children are having such a good time on holiday.
Special Scheduled Activities for Dipper's Club House Kids
The team at Dippy's Club House are dedicated to ensuring that all of the children's activities on the schedule make use of the stunning facilities that the Kempinski Hotel Muscat has set up. The Kids Club offers indoor and outdoor facilities that range from ocean themed jungle gyms to climbing frames with swings. There is also a children's pool that is placed next to one of the main hotels pools, that has the depth of 0.3 meters. Activities that children can look forward to include indoor activities like mask making, to finger painting, bracelet making and colouring competitions and more. Children will have so many activities to choose from and the full and exciting activity schedule changes every day. The Kids Club faculties also include a multimedia room where children will be able to play with different game consoles. For the children who prefer more quiet time, there is a reading room, where they can enjoy some reading time.
You can see an example timetable for the children below: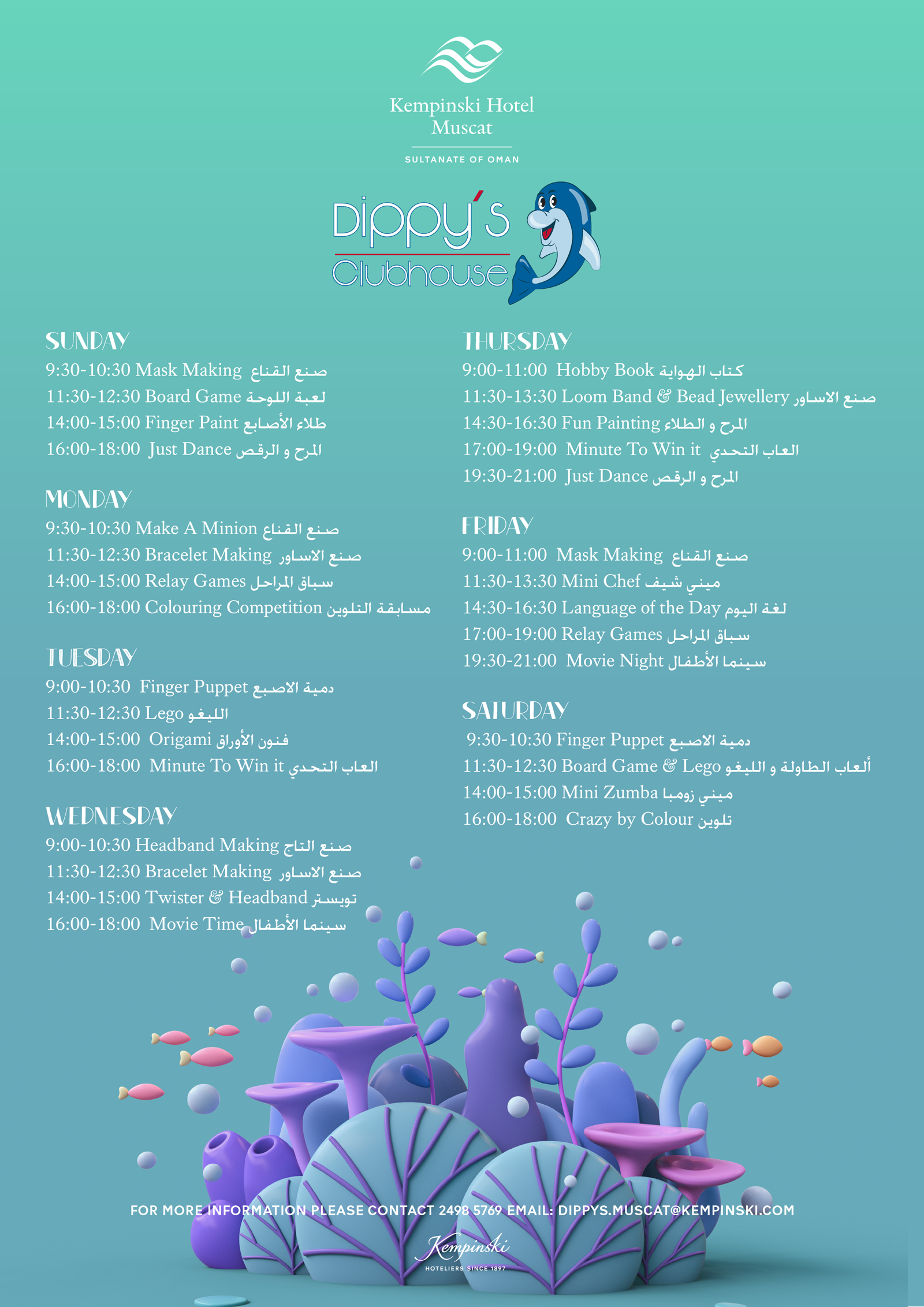 The team at Dippy's Clubhouse are ready and waiting to welcome children from around the world to the hotels Kids Club. Guests can be assured that their children will be safe under the supervision of the highly trained team members, while they can have a memorable and exciting time with all of the activities.