The Kids Club at Le Royal Meridien Beach Resort and Spa opens each day from 10am to 7pm. This Kids Club offers a fully supervised and exclusive club for younger guests staying at this luxurious beach resort.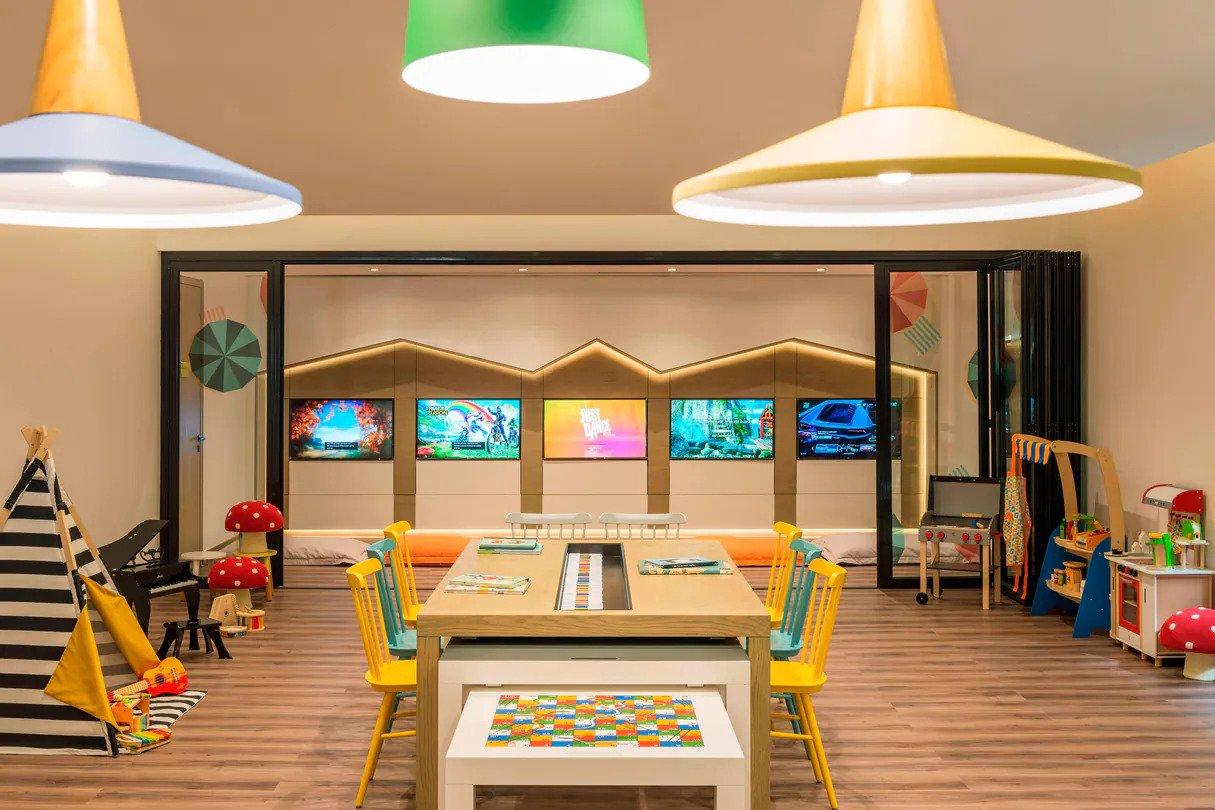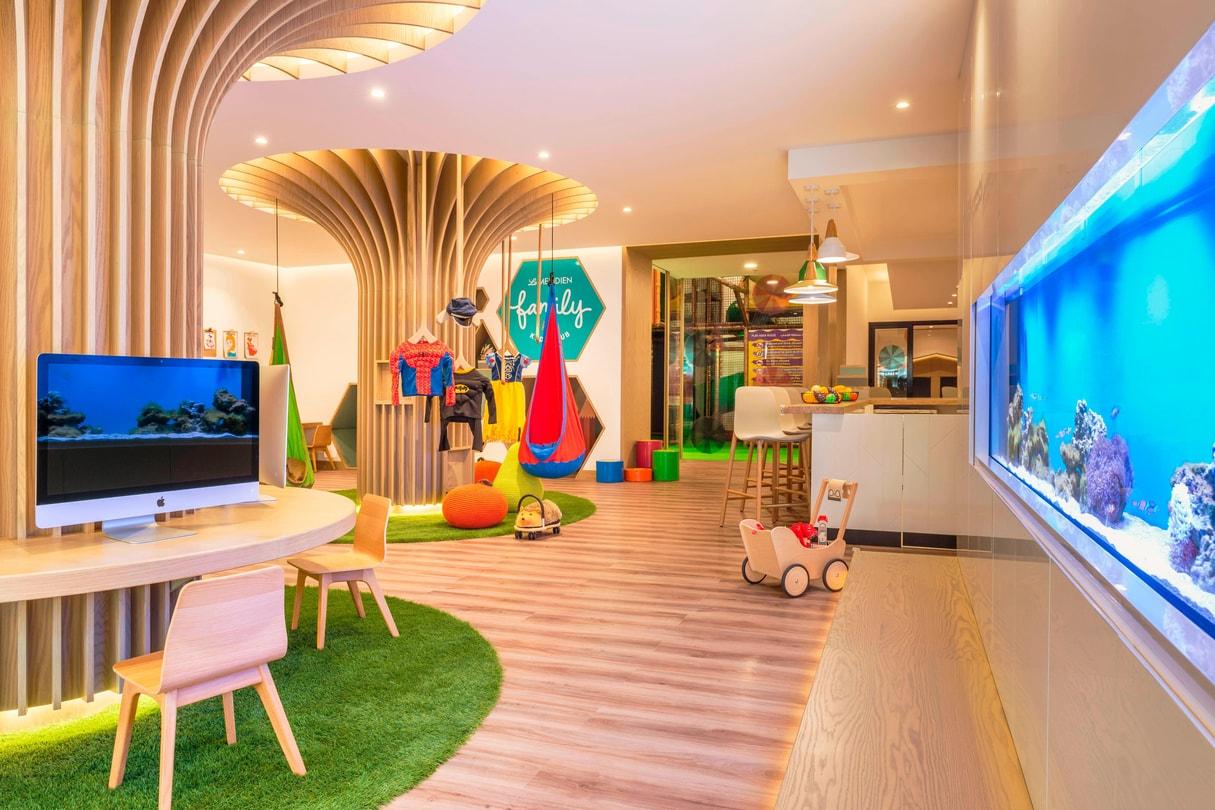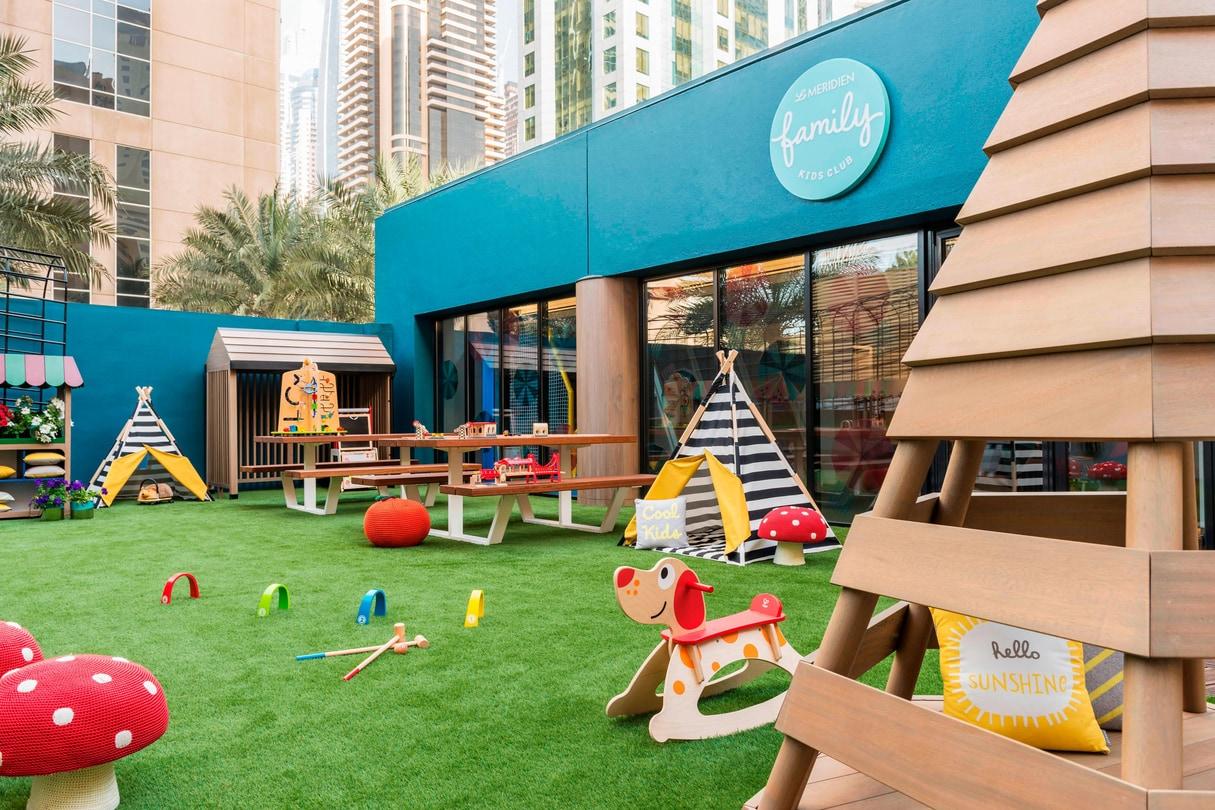 The Le Royal Meridien Beach Resort and Spa Kids Club has a full range of schedule activities, with new activities starting every hour, and free play to keep children engaged and entertained for hours from board games and arts and crafts to soft toys and more. The Kids Club has everything that they need to keep children busy while parents take advantage of the on-site amenities and facilities.
The Kids Club also caters to the older children, who don't want to take part in the scheduled activities with computers and a PlayStation 4, which they can take advantage of. In addition to this, the Kids Club has a ball pit, Lego, an arts and crafts station, soft toys and an indoor Jungle Gym, which is open at scheduled times of the day.
Indoor and Outdoor Play
The Kids Club at Le Royal Meridien Beach Resort and Spa offers supervised games and activities for children aged four to twelve with limited space, accommodating a maximum of twenty five children at a time. Children under the age of four are more than welcome, as long as they have a parent or guardian with them, while they enjoy the soft play area and indoor jungle gym in the Kids Club area.
The outdoor play area has two jungle gyms, which are located right next to the infinity swimming pool, which are open at any time. This offers an added convenience for parents who want to relax by the swimming pool and their children want to play outdoors.
On the spacious landscaped lawns, children can play football and table tennis, or simply explore the gardens. The Kids Club is a fun place for children up to the age of twelve. It is clean and very well maintained. There are games consoles for older children and plenty of toys, games, puzzles and a soft play area for the younger children.
Scheduled Activities with Something Different Every Hour
The qualified and experienced team at the Kids Club at the Le Royal Meridien Beach Resort and Spa have put a fun and engaging schedule together for children, starting at 10am through to 7pm daily. Some of the activities children can take part in, includes yoga, Zumba, dancing, arts and crafts, jungle gym sessions and Simon Says. There is also outdoor play, what's in the box, party games, painting, puzzles, charades and Jenga. Wednesday nights are Movie Night at the Kids Club, which runs from 5pm to 7pm with age appropriate movies for the children to enjoy.
You can see an example timetable below: