The Mandarin Oriental Jumeira, Dubai Kids Club, called Little Nomads, opens daily from 9am to 7pm with two sessions each day. They close for sanitisation between 1.30pm and 2.30pm. Little Nomads offers complimentary access to children aged three to ten, staying in the hotel and Golden Fan members.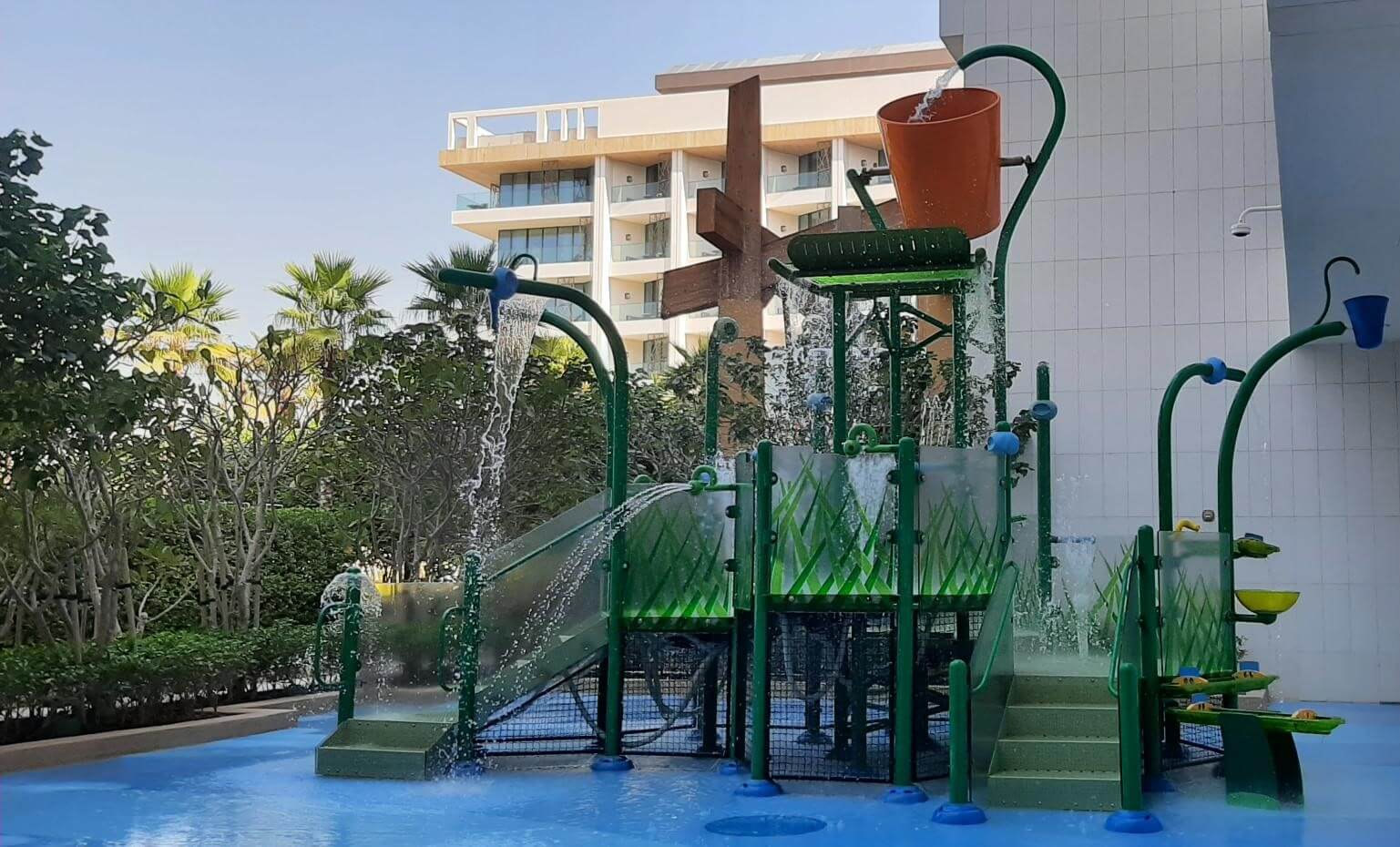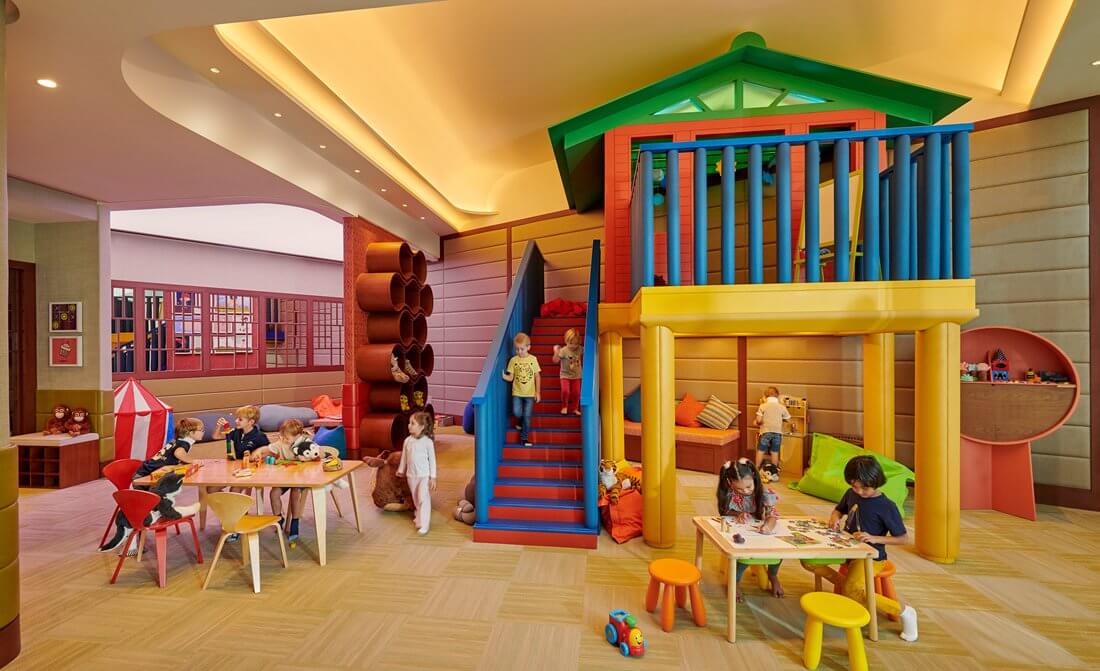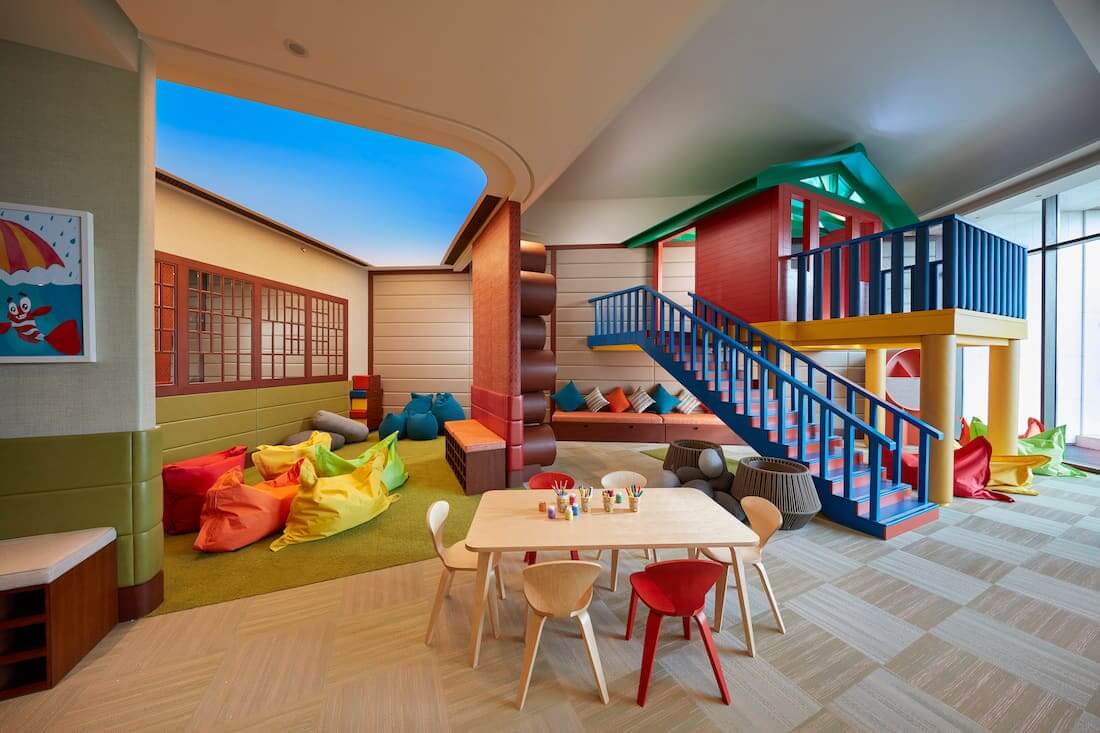 Spanning over sixty eight square metres, the Little Nomads Kids Club is located on the ground floor of the Mandarin Oriental Jumeira, Dubai hotel. The experienced team of four are on duty at all times, ensuring children are supervised and safe during their time in this fun, interactive and engaging Kids Club.
Bright and Open with Plenty of Activities for Younger Guests
The Mandarin Oriental Jumeira, Dubai hotel ensures their younger guests also receive first class treatment during their stay with their Little Nomad's Kids Club. With its own reception, bright and open spaces and indoor play area, entertaining children for hours.
For added safety, all children must be signed in before they enter the Kids Club and signed out on leaving. Parents and guardians are not permitted inside the Kids Club. Children must be registered for sessions in advance at the Little Nomads reception desk.
This Kids Club has a fun tree house inside, designed in bright colours, complete with tables and chairs to enjoy games and arts and crafts. The separate area, which is overflowing with colourful bean bags is a place to watch kids movies or read a book.
Please note that the outside children play area is not supervised by the Kids Club. The Little Nomads Kids Club is an indoor space with floor to ceiling windows and a choice of toys and games for children to enjoy during their time in this supervised space.
Wide Range of Fun Scheduled Activities
The Mandarin Oriental Jumeira, Dubai hotel's Little Nomads Kids Club has two sessions daily. The morning session runs from 9am to 1.30am, while the afternoon session runs from 2.30pm to 7pm, offering a complete range of scheduled activities that children can make use of. Children are always welcome to enjoy free play if they prefer.
Some of the scheduled activities offered includes wildlife, Simon says, follow the leader, dance freeze, tag, name art, chef art, and Lego challenges. There is also jewellery making, hide and seek, board games and movie time, to name a few.
You can see an example timetable below: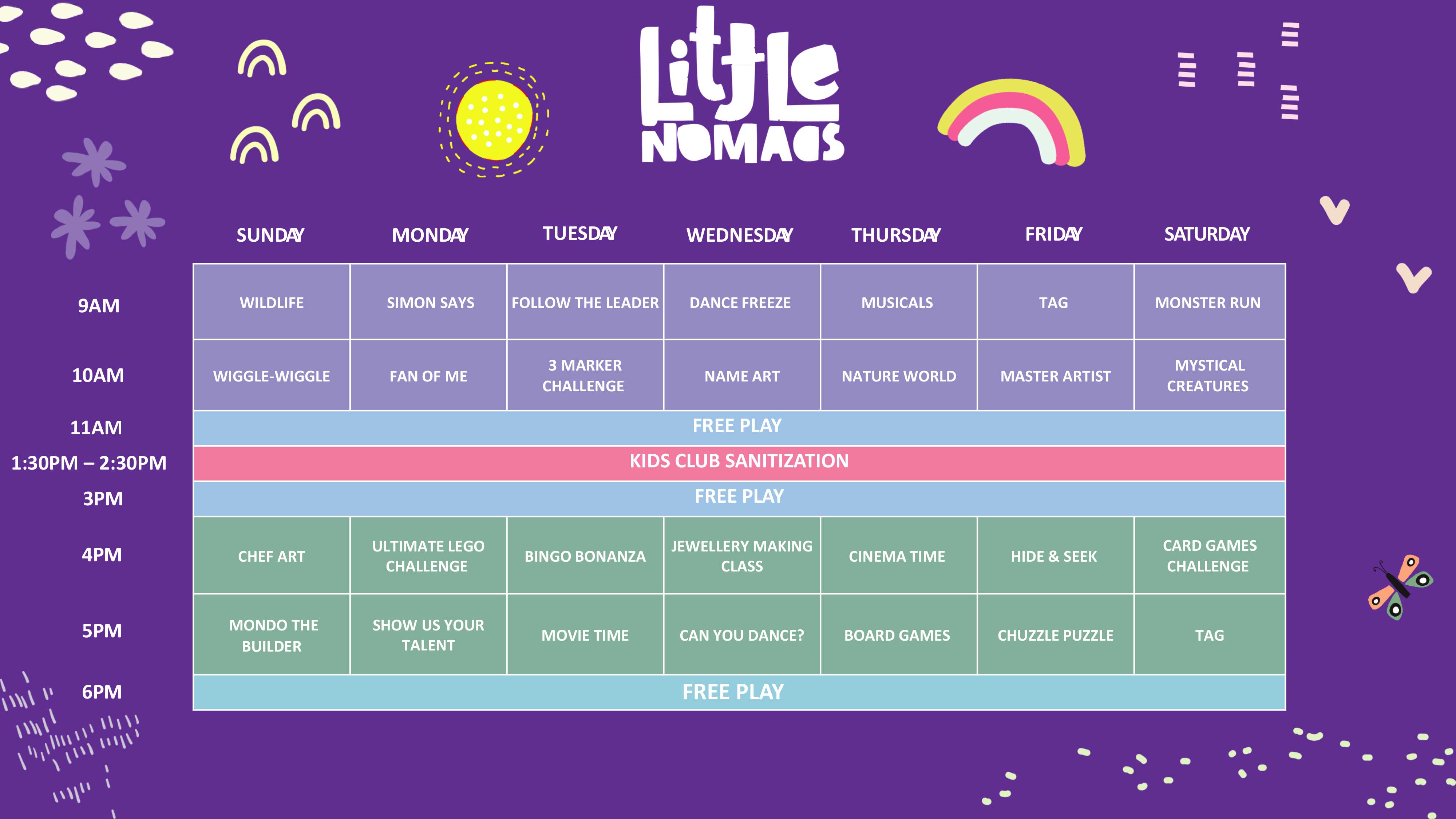 For parents that want to go out in the evening, this luxury hotel does offer a babysitting service, which can be arranged in advance with the concierge desk.