The One&Only Royal Mirage resort, known as the Gold Club, is a small Executive Club Lounge that delivers exclusive and personalised services daily. Guests enjoy exclusive privileges and three food presentations daily :
Continental Breakfast 6.30am to 10.30am
Buffet breakfast also available in Olives, an all-day restaurant
Afternoon Tea from 3pm to 6pm
Sunset Drinks from 6pm to 8pm
As we were not able to get pictures from the Gold Club, we have provided pictures from their dining establishments in the hotel, namely, The Rotisserie, Eauzone and The Samovar Lounge.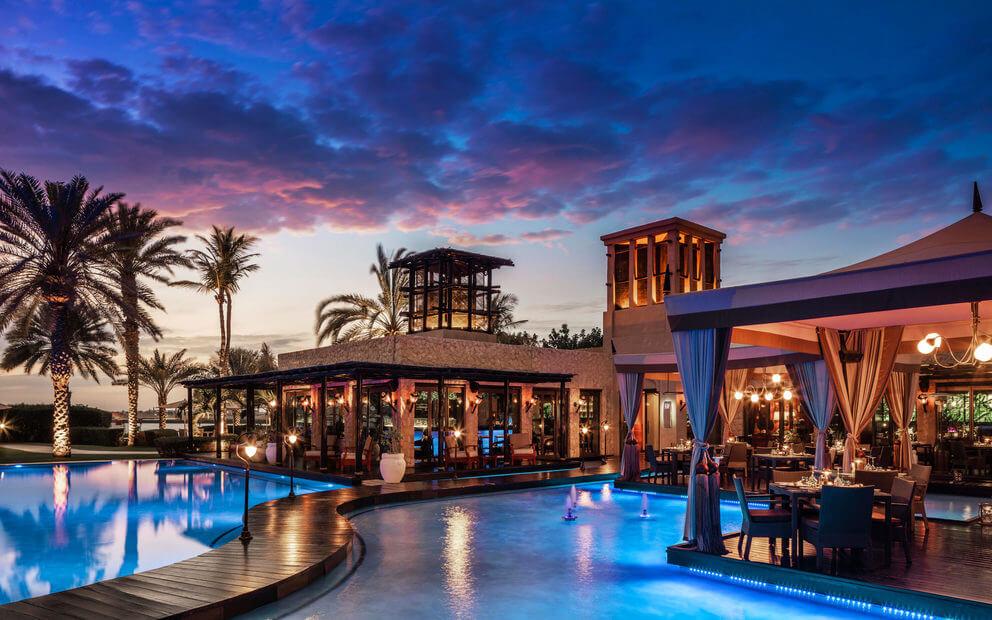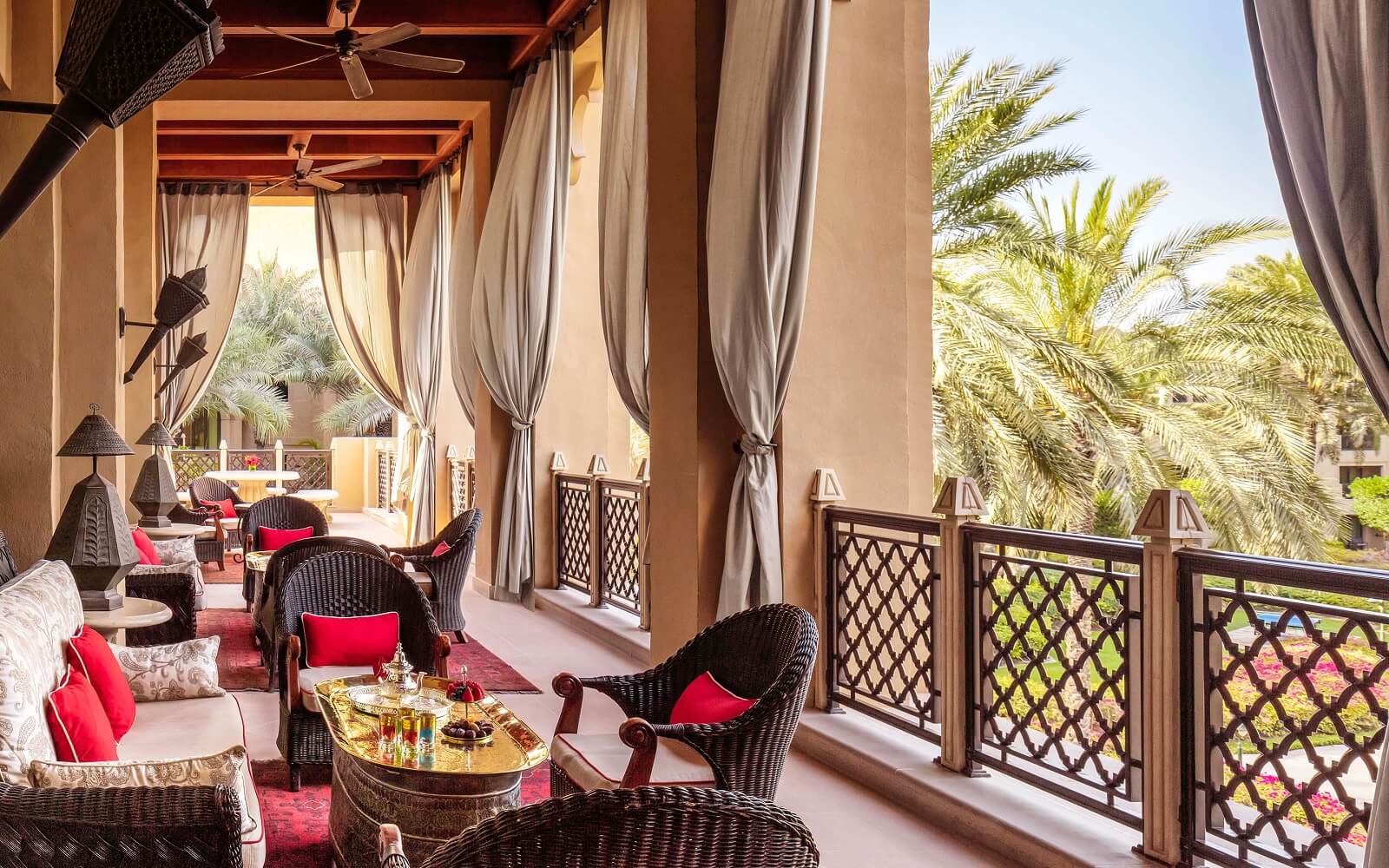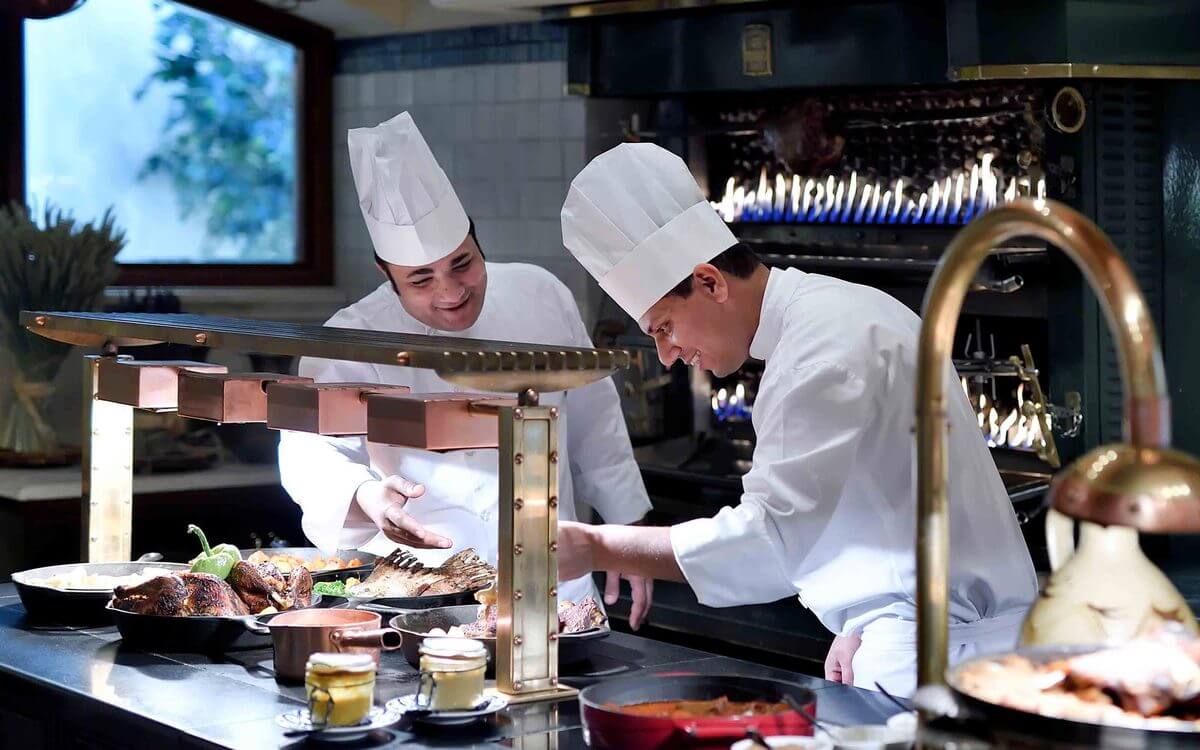 Exclusive Benefits
Choosing a Gold Club level room offers a complete range of privileges including complimentary non-alcoholic beverages throughout the day, personalised check in and check out to eliminate the need to stand in a queue at the main reception and a private twenty four hour reception.
In addition to this, the Gold Club has its own concierge service with dedicated members who can assist guests throughout their stay, whether wanting to book in one of the hotel restaurants or looking for a car hire or airport shuttle.
The Gold Club at One&Only Royal Mirage is located on the third floor of the Palace building, where guests enjoy complimentary services and food presentations. Breakfast includes pastries, fresh fruits, fruit juices, cereals and smoked salmon, while afternoon tea is a selection of finger sandwiches, pastries, fruits, scones and more. The sunset evening drinks is a chance to enjoy a quiet drink and some cold canapés.
Children are welcome in the One&Only Royal Mirage Executive Club Lounge when accompanied by a parent or guardian.
Relax and Unwind in a Luxurious Lounge Area
The Executive Club Lounge at the One&Only Royal Mirage resort is a small exclusive lounge area that is luxurious and comfortable. Guests enjoy the convenience of twenty four hour non-alcoholic beverages while relaxing on the comfortable sofas, as they unwind and relax. Whether you want some privacy in the morning or you need to complete some work, the Executive Club Lounge is the place to do it.
Beautifully decorated in luxurious fabrics, the Gold Club provides guests with a space to relax and enjoy some delicious cold foods. The attentive staff ensure that they are on hand to provide guests with what they need to make their stay enjoyable and memorable, whether it's booking dinner at one of the resorts restaurants, booking water sports or a sailing charter or helping with booking younger guests into the KidsOnly Club. The team are friendly and welcoming with no request being too big or too small.
Being a family friendly resort, it's beneficial for parents to be able to take their children into the Executive Club Lounge with them, taking full advantage of all the great privileges you enjoy as a Gold Club level guest.