Top 5 Leading Family Friendly Hotels in Portugal
A holiday in Portugal is a delightful experience. It is filled with beautiful places to visit, water activities, and beaches. Securing the right place for your family to stay is also important. These top 5 hotels have plenty to offer and they are in great locations. Sleeping well, room to spread out and relax, and a wonderful atmosphere will help you enjoy your time at those accommodations.
Corpo Santo Lisbon Historical Hotel
The large rooms and the lovely view from the Corpo Santo Lisbon Historical Hotel make it the best place to stay in Portugal. The Tagus River is right outside the hotel, providing a great view and a place to enjoy a variety of activities. The hotel is within walking distance of wonderful shopping options, dining, movies, museums, and cultural sights.
This hotel offers plenty of fun activities for children to enjoy. There are books, games, and DVDs that can be taken to the room. There are favourites of children on the restaurant menus and the buffet, ensuring they will eat their meals without complaints. Hiking is a common family activity in this area, with plenty of beautiful scenery and marked trails to explore.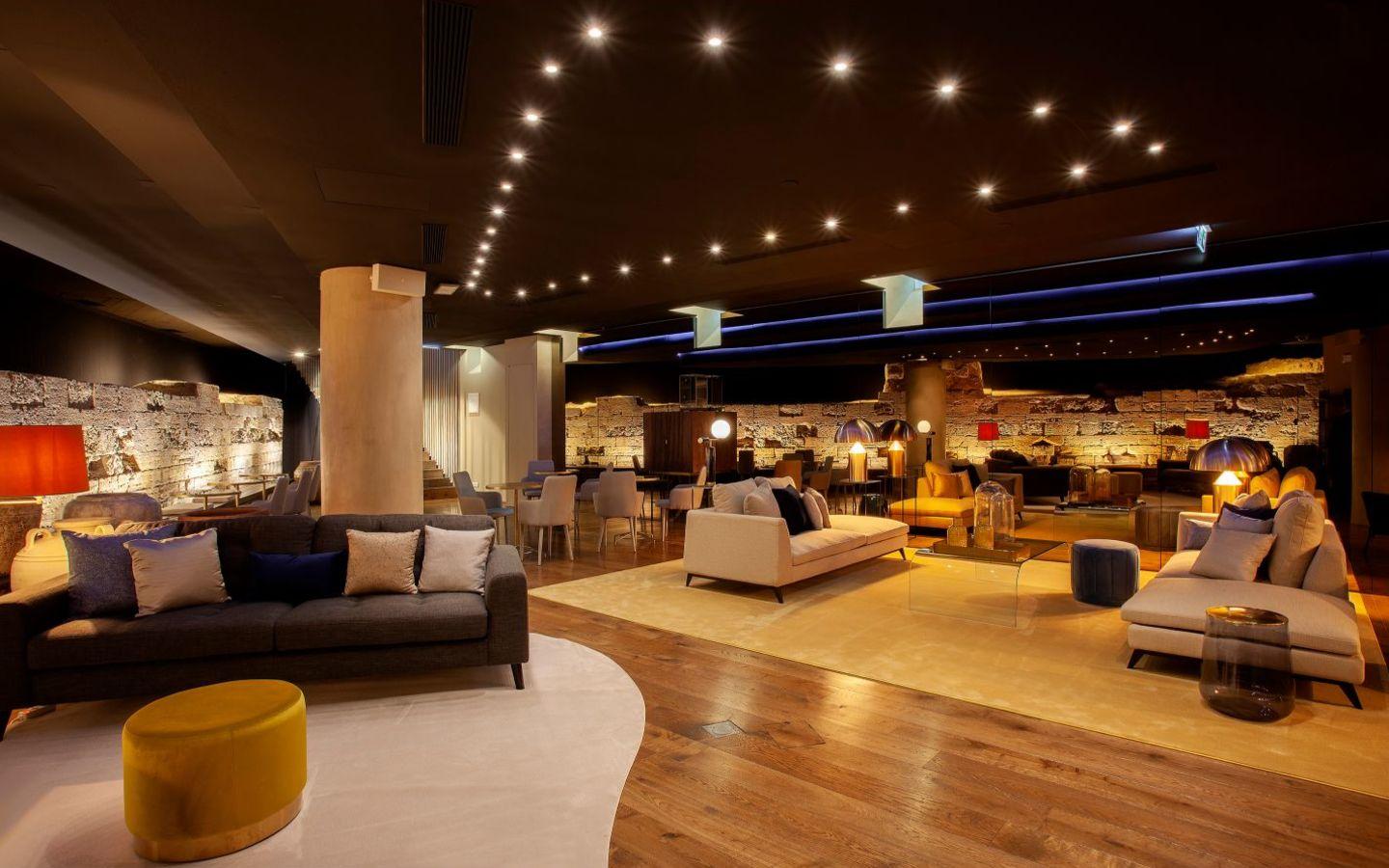 Image: The Corpo Santo Lisbon Historical Hotel provides a comfortable, relaxing atmosphere. The rooms are amazing and the location is perfect for exploring the area.
Onyria Quintade Marinha Hotel
The charming design of this hotel and the surrounding area make it a great choice. Hiking is a great way to get outdoors and spend some time as a family. There is boating at the nearby water, and scheduling a half-day or full-day excursion can be relaxing. There are lovely paths around this area, and the hotel offers bike rentals.
 It is a fun way to get around and see everything! Horseback riding is also an option and something the kids may be looking forward to on your holiday. Childcare services are available at the Onyria Quintade Marinha Hotel. Such services give parents an option to go have a nice meal or explore for an afternoon without the little ones along.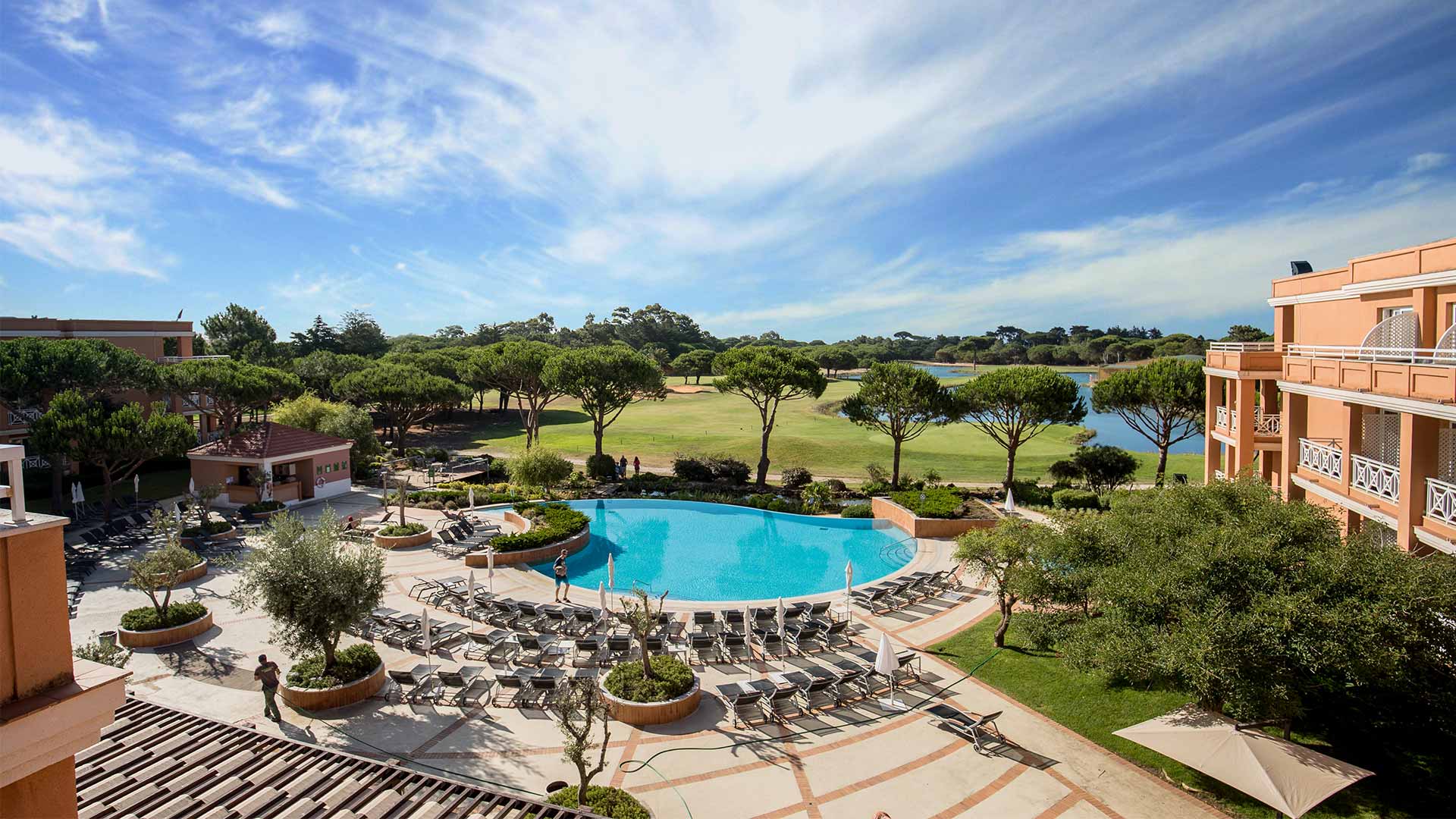 Image: There is plenty to see and do around the lovely Onyria Quintade Marinha Hotel.
Hotel Avenida Palace
The inside lobby area of Hotel Avenida Palace looks like a palace! It has an amazing architecture with arches and stained glass ceiling tiles! It is an inviting place to relax, visit, and take a break from your agenda while in Portugal. The rooms here are huge and full of extra perks to pamper your entire family!
The hotel offers children's TV programming in the rooms. There are books and movies that can be taken to the room. The hotel is close to many museums and sights where your family can spend the day. There are bus tours offered that may give your family the best chance to explore the area.
Image: Pamper your family with a stay at the Hotel Avenida Palace, it is beautiful inside and out!
Martinhal Lisbon Chiado Family Suites
Many families find the Martinhal Lisbon Chiado Family Suites to offer the ideal place to stay when they can't be at home. It is colourful, the suites are large, and there is plenty for children to take part in. Babysitting services are available, giving parents an option to schedule some activities they otherwise wouldn't be able to do while in Portugal.
This is a non-smoking hotel, and that can be a perk some families look for in accommodations. It is located in a central part of Lisbon, giving guests easy access to shopping, entertainment, dining, and cultural experiences. The Kid's Club here gets top ratings with plenty of daily activities for them to enjoy.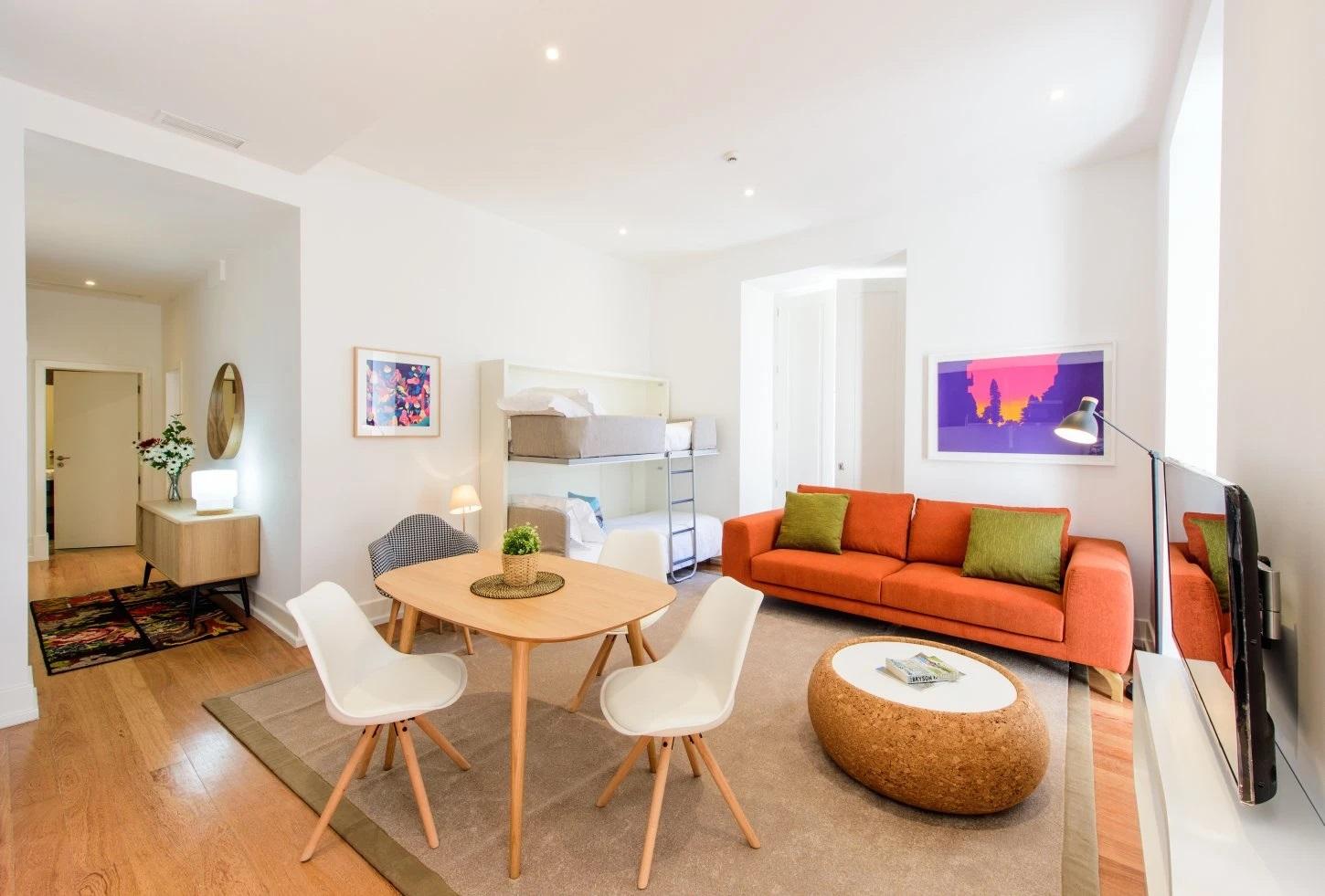 Image: Martinhal Lisbon Chiado Family Suites offers wonderful space for families with plenty of activities for kids to enjoy.
The Cliff Bay
Staying at The Cliff Bay offers comfort and plenty of great things for the family to enjoy. This hotel offers babysitting if you want some adult time. There is a Kids Club and also plenty of family-oriented activities featured each day. The game room offers a fun experience for older children. It includes billiards and table tennis.
The view from this hotel is spectacular. It sits on a cliff, overlooking the landscaping around it. There are palm trees, green grass, and the Bay of Fuchal you can see from the hotel. There are plenty of places to go explore, sightseeing tours, and water activities. Your family will enjoy staying here and all this part of Portugal offers.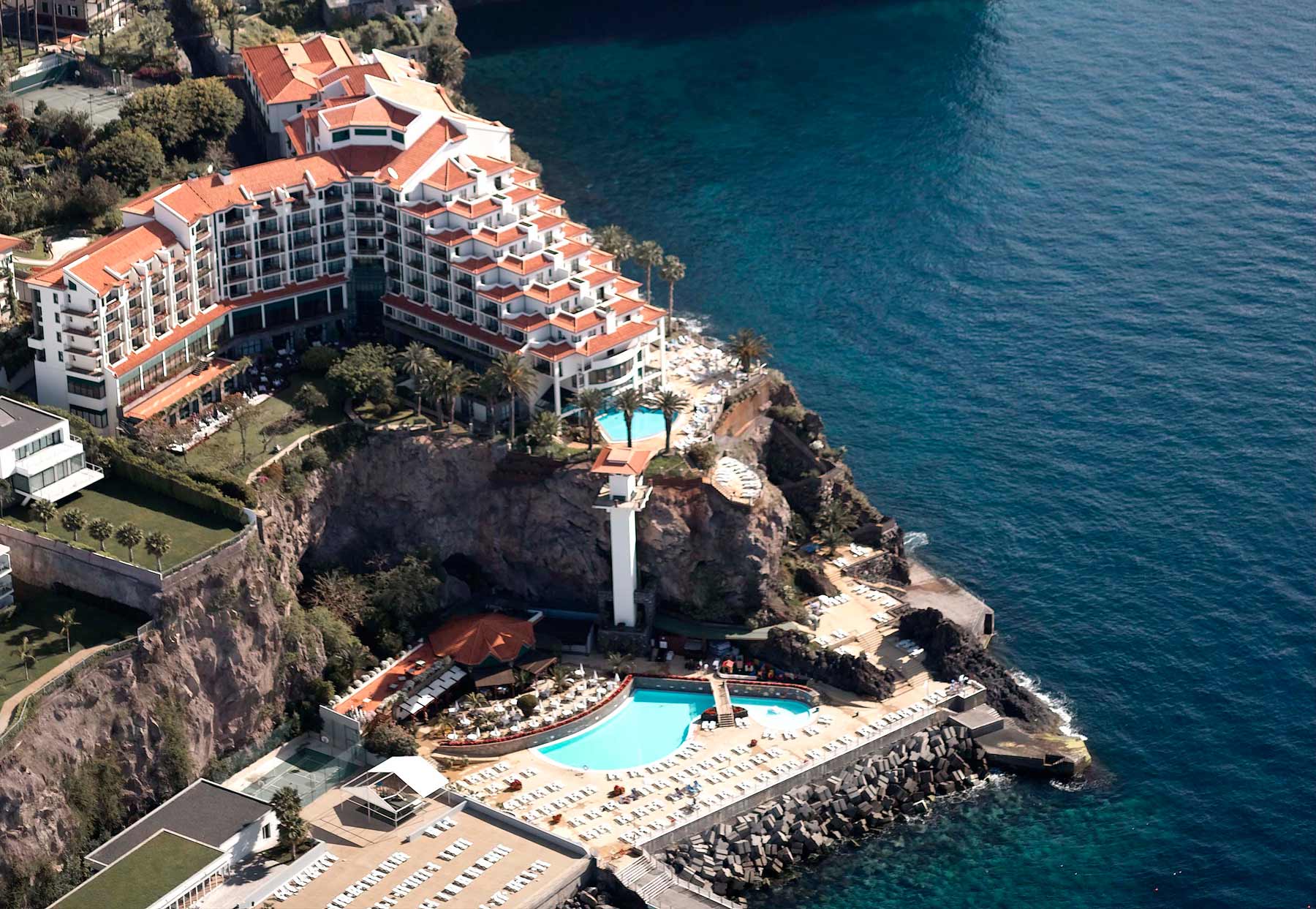 Image: It is hard to find a hotel with a better view than The Cliff Bay!