The Palazzo Versace Dubai Executive Club Lounge, known as the Executive Lounge, is a place for business and leisure travellers to relax and unwind, finish off some work or sip a cup of coffee as you gaze at the beautiful views. This exclusive access Executive Club Lounge provides three food presentations daily, including:
A continental breakfast is serviced daily from 8am to 11am
Afternoon tea from 3pm to 5pm
Happy Hour from 6pm to 8pm, which includes pre-dinner snacks
Complimentary tea, coffee and soft drinks throughout the day.
This exclusive Executive Club Lounge is located on the first floor of the East Wing of the Palazzo Versace Dubai hotel.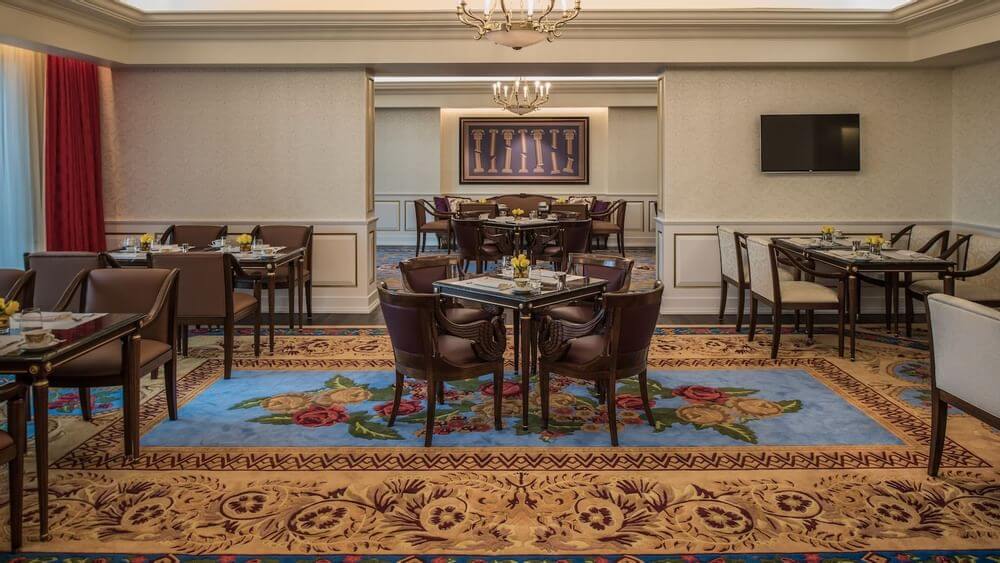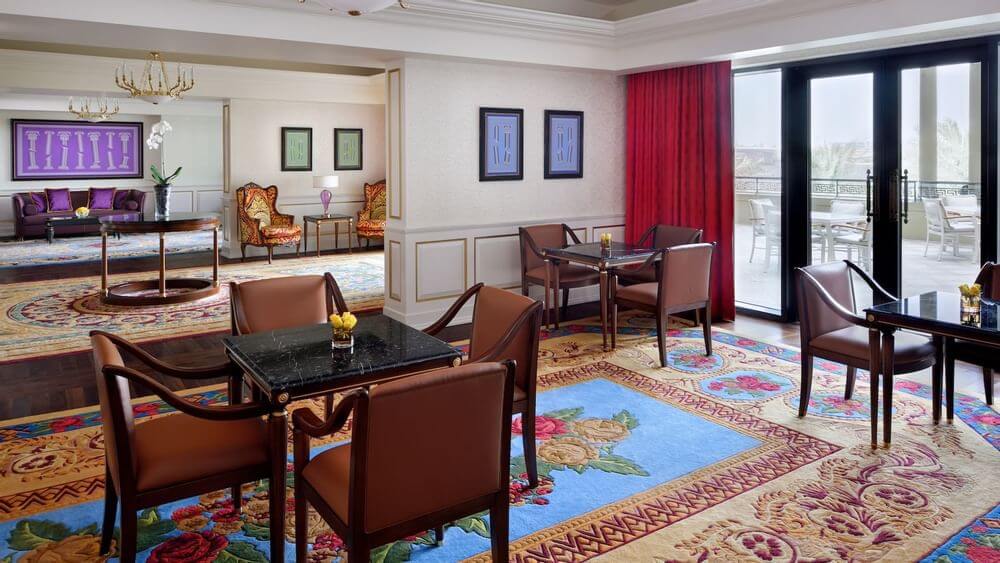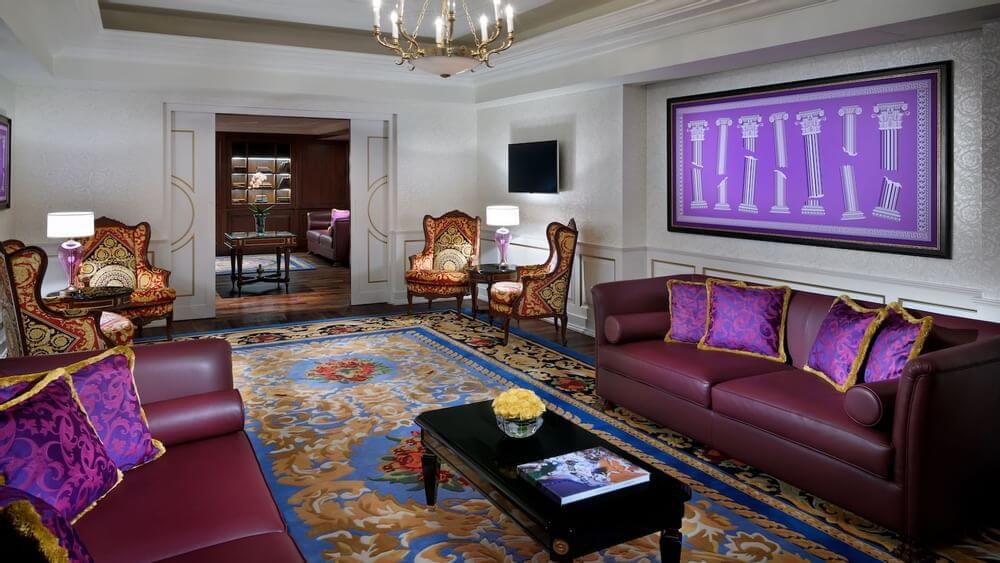 A Range of Exclusive Benefits
The Executive Club Lounge at the Palazzo Versace Dubai hotel is a quiet lounge area that offers exclusive access to Premier Versace Club Room City View, Premier Versace Club Room Creek View and suites guests, during their stay. Guests staying in the Deluxe and Premier Rooms have the opportunity to enjoy the complimentary and exclusive services of the Executive Club Lounge at an additional fee.
When staying in a Club Level room, guests at the Palazzo Versace Dubai hotel, enjoy a host of exclusive benefits, which includes personalised check in and check out in the Executive Club Lounge, enabling guests to avoid the queues at the reception desk. There is a butler service and complimentary local landline calls, for convenience.
Business travellers can make use of the business centre facilities, which are conveniently located inside the Executive Club Lounge. Wireless internet is available to all guests in the Executive Club Lounge, enabling you to check your emails, stay in contact with family and friends or surf the internet to find something fun and exciting to do the next day. The experienced Executive Club Lounge team can also offer advice and recommendations, with extensive local knowledge.
Club Level guests staying in the hotels Signature and Imperial Suites enjoy the added benefit of return airport transfers to and from Dubai International Airport.
Ultimate in Privacy with Elegant Furnishings
The Executive Club Lounge at the Palazzo Versace Dubai hotel is elegantly furnished, with only the finest quality fabrics used to create a comfortable and luxurious space. It offers the ultimate in privacy with separated areas, a large outdoor terrace and large floor to ceiling windows, which capture the view.
The Executive Club Lounge staff really go out of their way to ensure that each of their guests have an enjoyable stay, assisting them with making restaurant reservations to recommending things to do and see.