The Kids Club at the Radisson Blu Hotel Kuwait, caters to children up to ten years of age. It opens daily from 9am to 9pm, closing for lunch from 1pm to 1.30pm and in the afternoon from 5.30pm to 7pm. This Kids Club offers a safe and supervised area where children can play, explore, make new friends and let off steam.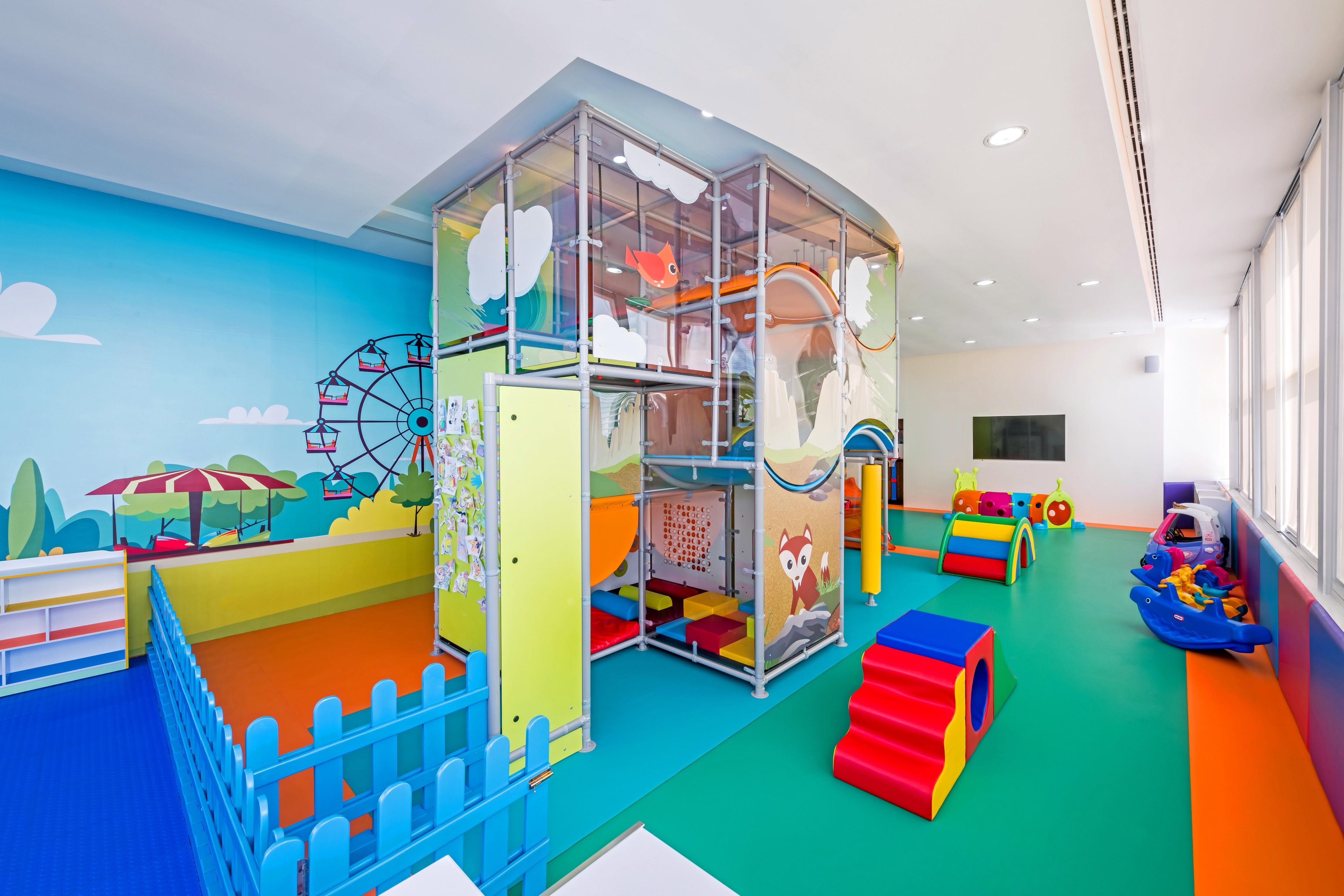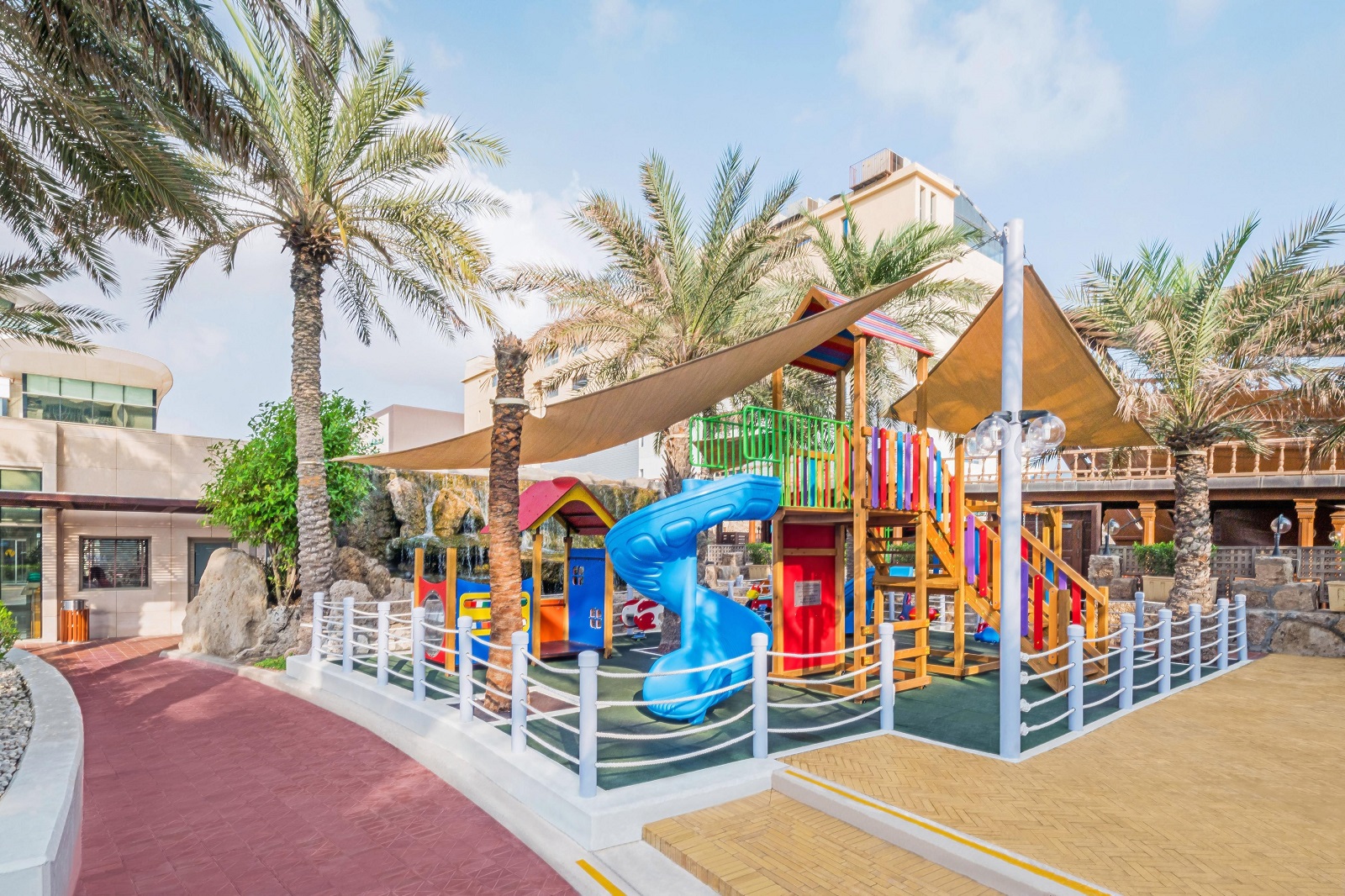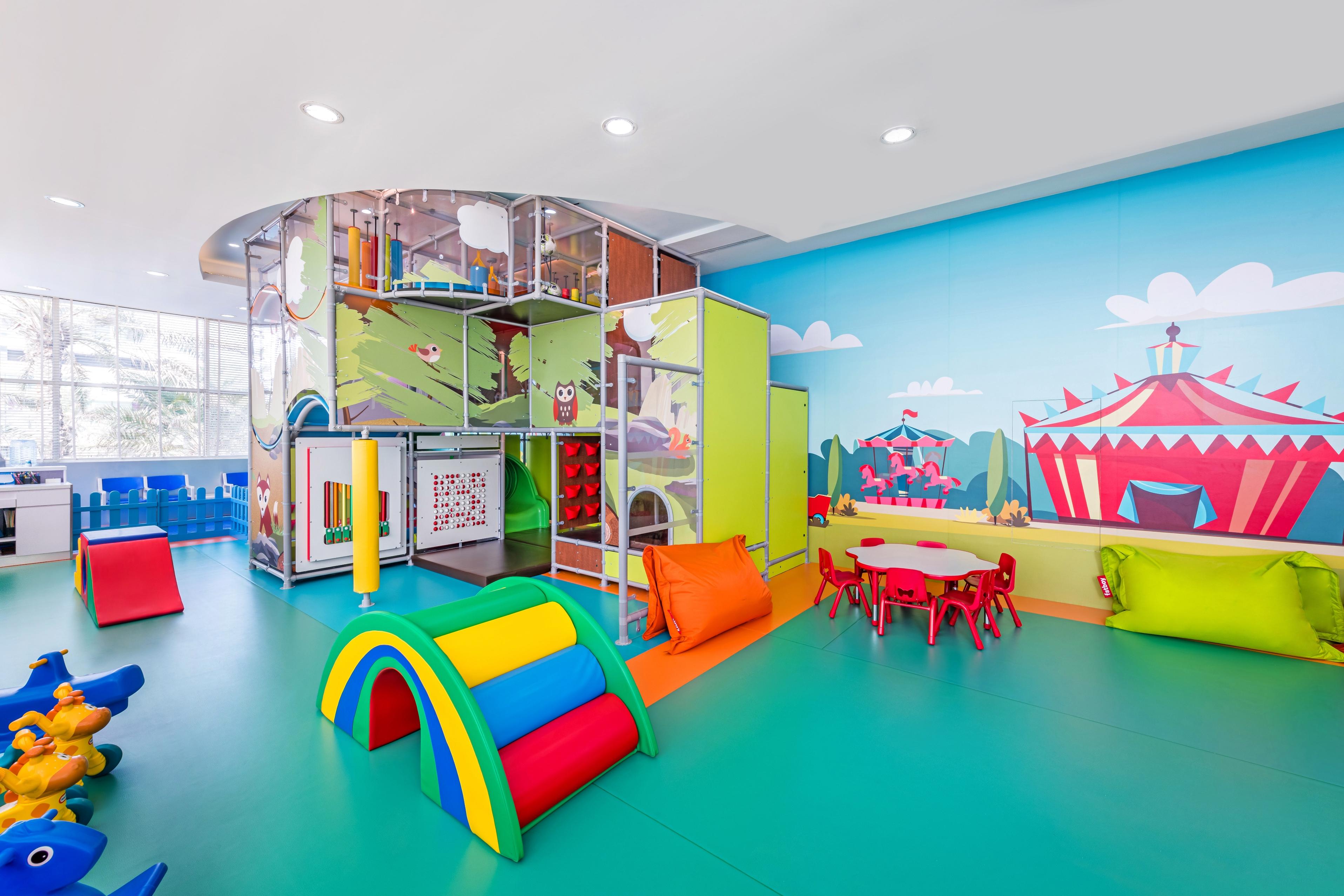 Kids Clubs can be a parents dream when on holiday. The Kids Club at the Radisson Blu Hotel Kuwait does not disappoint, catering to children up to the age of ten with four experienced supervisors on site, ensuring remain safe and secure, while parents can enjoy the amenities and services provided by this five star luxury hotel.
The Kids Club offers a complete range of activities, games and enjoyment for children from Zumba dance and drawing to free play, using the small cars, trampolines, basketball rings and more. There is also a television showing age appropriate movies, for children who want to unwind and relax.
This Kids Club is easy to locate, inside the fitness centre and sports facility of the hotel. Some of the scheduled activities on offer includes paper aeroplanes, play dough, word hunt, ping pong, just dance, finger art, quiz time, colouring, drawing and movie time, to name a few. The scheduled activities change regularly and children are encouraged to take part, enabling them to learn and have fun.
You can see an example timetable below: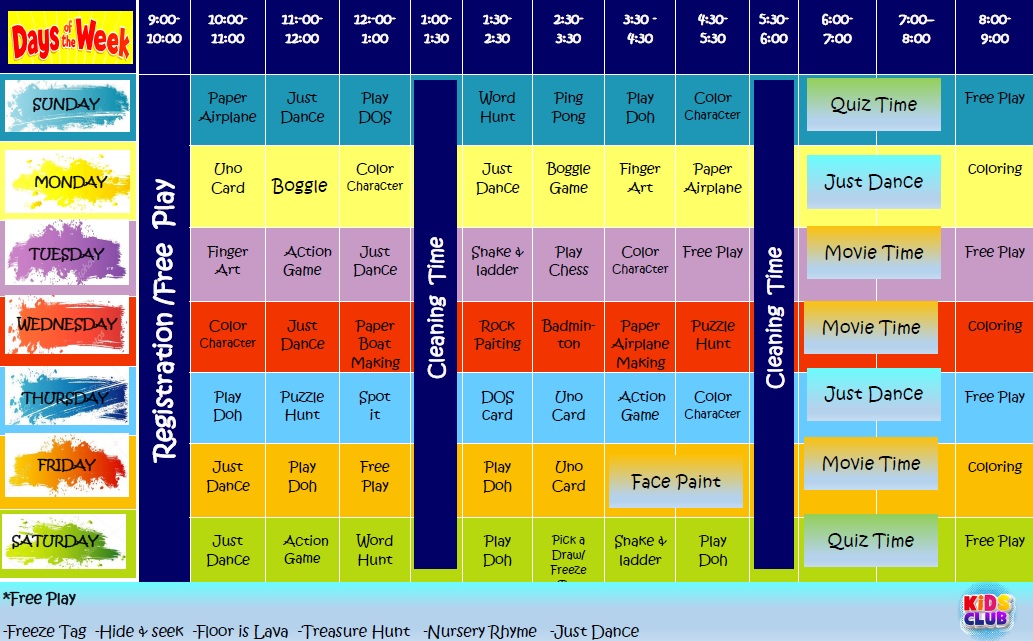 Safe Indoor and Outdoor Play Areas
This five star luxury hotel has ensured that they accommodate their young guests, making them feel welcome and ensuring that they are entertained when staying at the hotel, with safe indoor and outdoor play areas, along with a team who supervise the children at all times, keeping them safe.
The outdoor play area is covered by a shade, reducing the risk of sunburn on hot Kuwait days. The outdoor play area is as bright and cheerful as the interior, offering climbing frames, slides and providing hours of fun. The indoor play area offers a chance to escape the hot sun and have some fun play in an air-conditioned dedicated space, that is bright and filled with a rainbow of colours and plenty of space. Here you find tables and chairs for arts and crafts, an indoor climbing area, toys and games and this is where the scheduled activities are held each day. There is also a television with comfortable seating, which is used during movie time and to play movies throughout the day.