The Executive Club Lounge at the Rosewood Abu Dhabi is known as the Manor Executive Club Lounge and opens from 7am to midnight daily. This is a sophisticated lounge with complimentary breakfast, snacks, afternoon tea, cocktails in the evenings and tapas, which are served throughout the day. They also have a selection of refreshments on offer.
This Club serves the following daily:
Breakfast between 7 am to 10.30 am.
Lunch between 12.30 pm to 2 pm.
Afternoon Tea between 3 pm to 5 pm.
Family Hour between 5 pm to 6 pm.
Evening Cocktails between 6.30 pm to 8 pm.
Children over the age of six are welcome in the Executive Club Lounge until 6pm and must be accompanied by an adult. Children under the age of six are not allowed in the club. The hotel does offer babysitting services, which are paid directly to the sitter. Twenty four hours notice is required, enabling the team to arrange a babysitter, enabling parents to enjoy the Executive Club Lounge evening cocktails from 6.30pm to 8pm.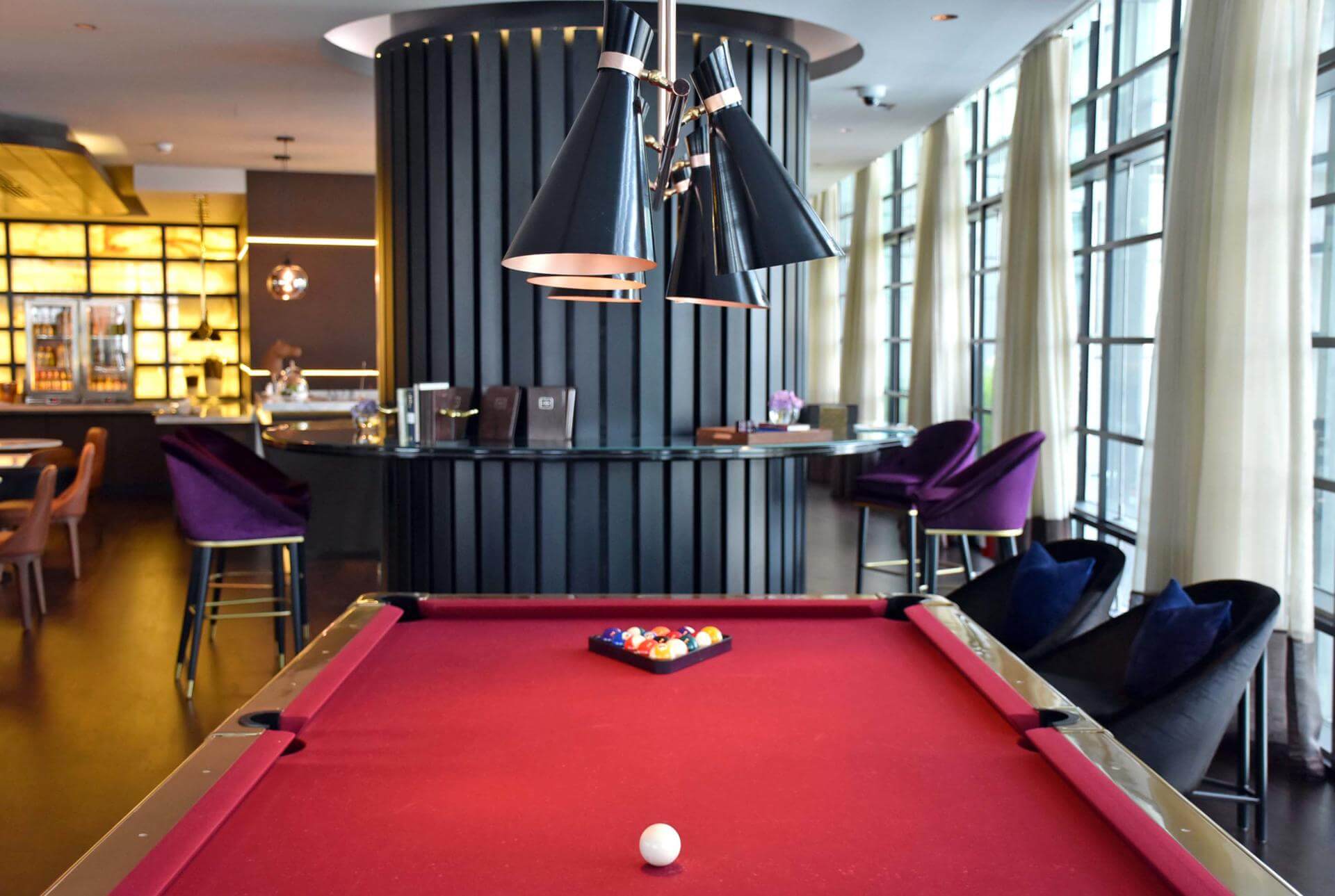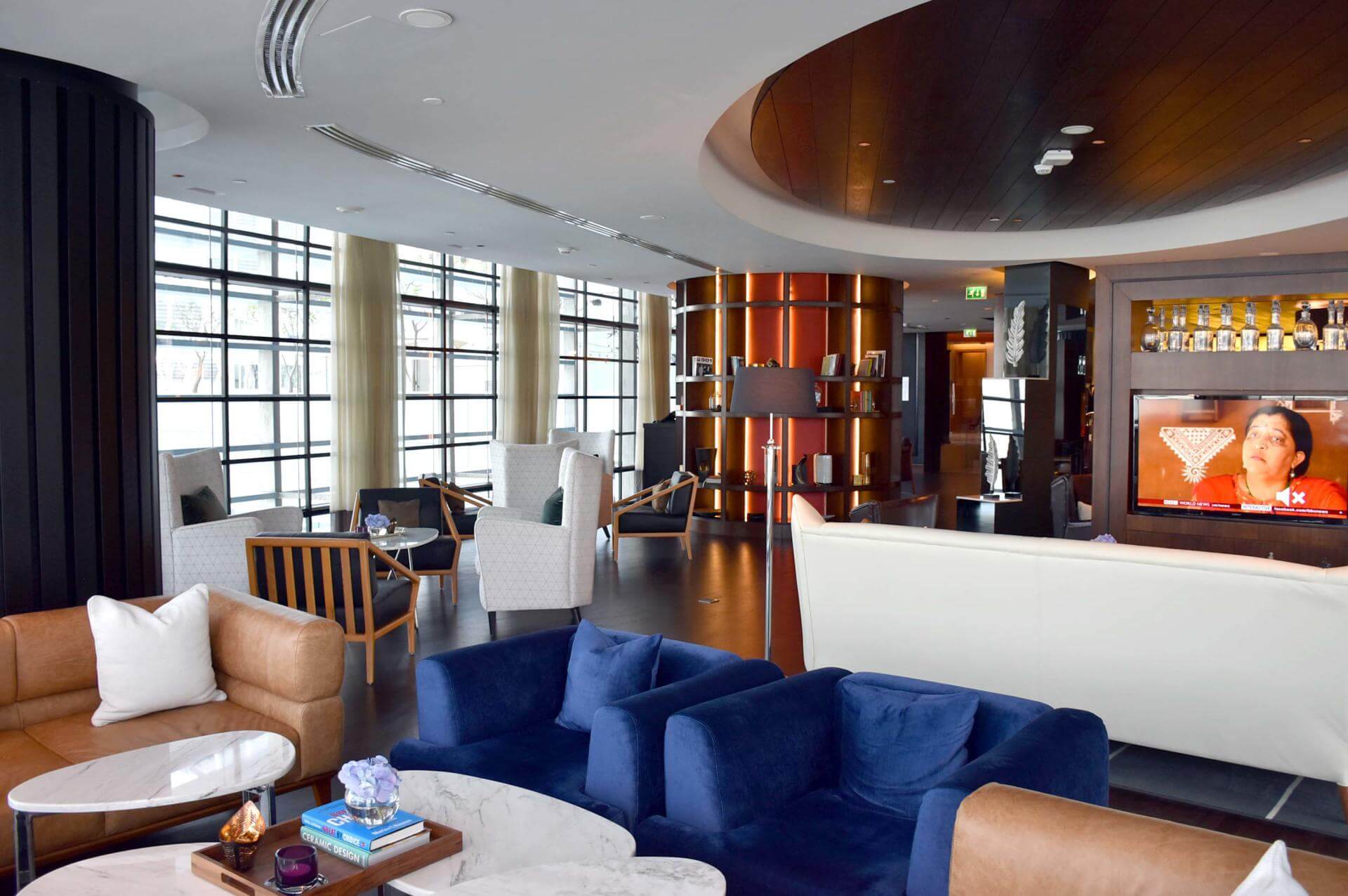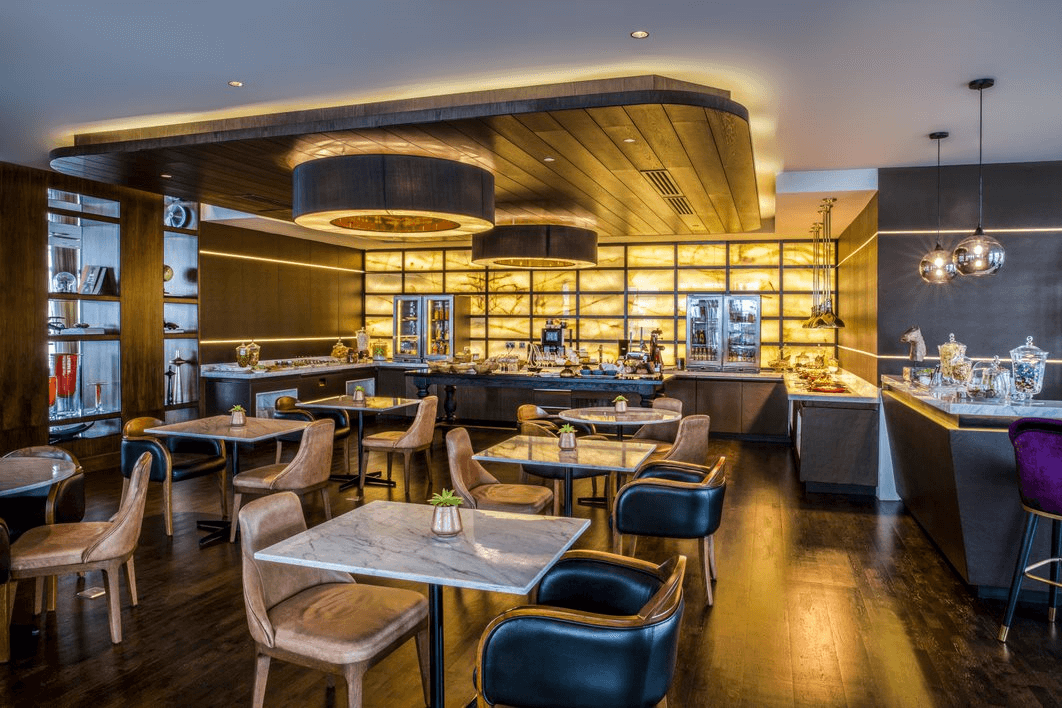 Relaxation with Exclusive Privileges
The Executive Club Lounge at the Rosewood Abu Dhabi is contemporary with a relaxed atmosphere. Ideal for a quiet drink, place to read through the newspaper or do some work, using the free wireless internet access. It offers unique services with a complimentary breakfast, lunch snacks, afternoon tea and evening cocktails.
The Executive Club Lounge offers a residential feel with comfortable seating, wooden shelving and book displays. Club Level members can enjoy a host of exclusive privileges including an artisan breakfast, use of the Manor Club boardroom, early check in and late check out, subject to availability and complimentary ironing of up to two items during your stay. In addition to this, Club level members enjoy complimentary fitness consultations with a personal trainer.
Club level guests are welcome to invite guests, subject to availability, at a supplementary charge.
Quality and Professionalism
Unlike the standard rooms, executive club rooms are located on the upper floors of the hotel with private check in and check out procedures, as an added benefit. As you enter the Executive Club Lounge, you have a feeling of a modern gentlemen's club, a relaxing place to work, relax, eat and drink.
From the comfortable seating to the marbled topped coffee tables, you can find a quiet place to unwind. It is brimming with subtly arranged texture and colour. Take advantage of the upright seating for work, which is located as you enter the lounge, while the lounge seats are set by the large windows with reclining sofas in the centre, located around a large flat screen television.
The pool table area has tall stools around the bar. You can spend the afternoon in the lounge, while enjoying a few drinks.  Lunch is generous and served from noon to 2pm with light snacks, soft drinks, tea and coffee served throughout the day.
Cakes and treats are offered with afternoon tea, which are beautiful created by the pastry chef. Cocktails and canapés are served from 6.30pm with an exciting selection of cocktails and a selection of wines and spirits.
The friendly, helpful and professional staff in the Executive Club Lounge are on hand to assist with everything you need from a cup of coffee in the morning to making recommendations on where to go and what to see.