Shangri-La Yuanqu, Suzhou offers the convenience of an executive club lounge, known as Horizon Executive Club Lounge, located high on the thirty first floor of this luxury hotel. The executive club lounge is open daily from 6.30am to 11pm, offering four food and beverage presentations, including:
A buffet breakfast can be enjoyed from 6.30am to 10.30am
Afternoon tea is served from 2pm to 5pm
Canapés and cocktails are offered from 5.30pm to 7.30pm
Enjoy complimentary soft drinks, coffee and tea available throughout the day.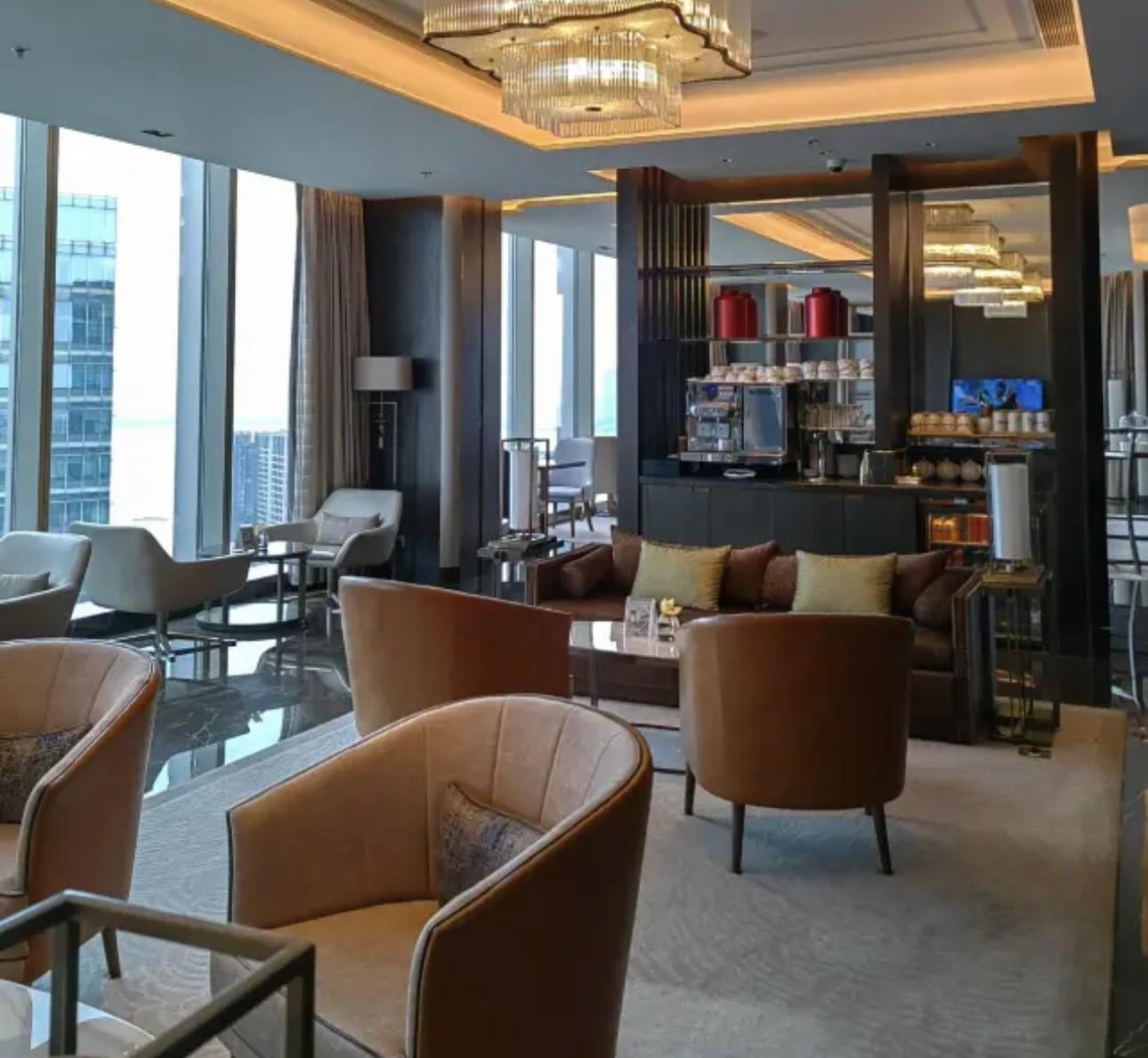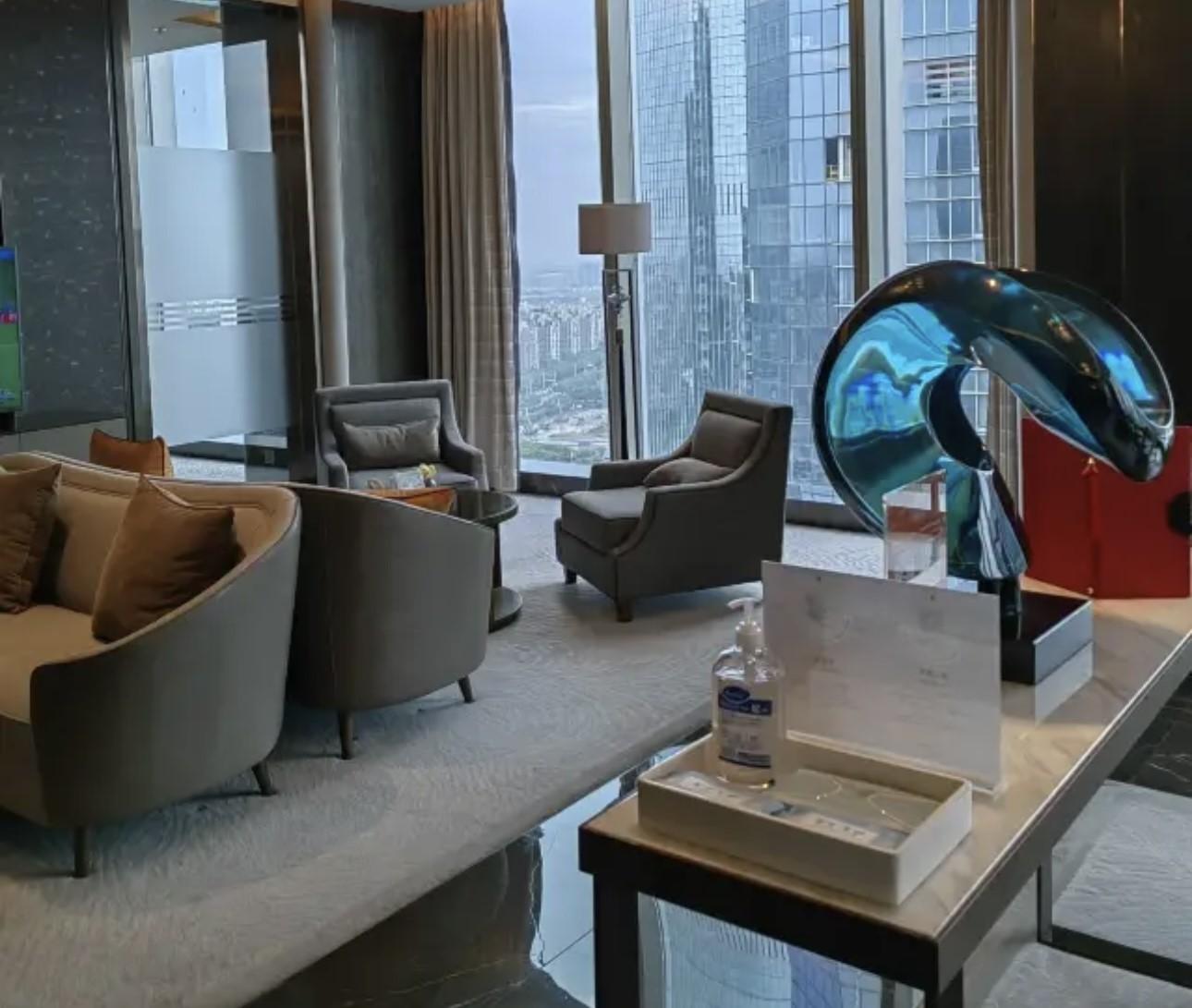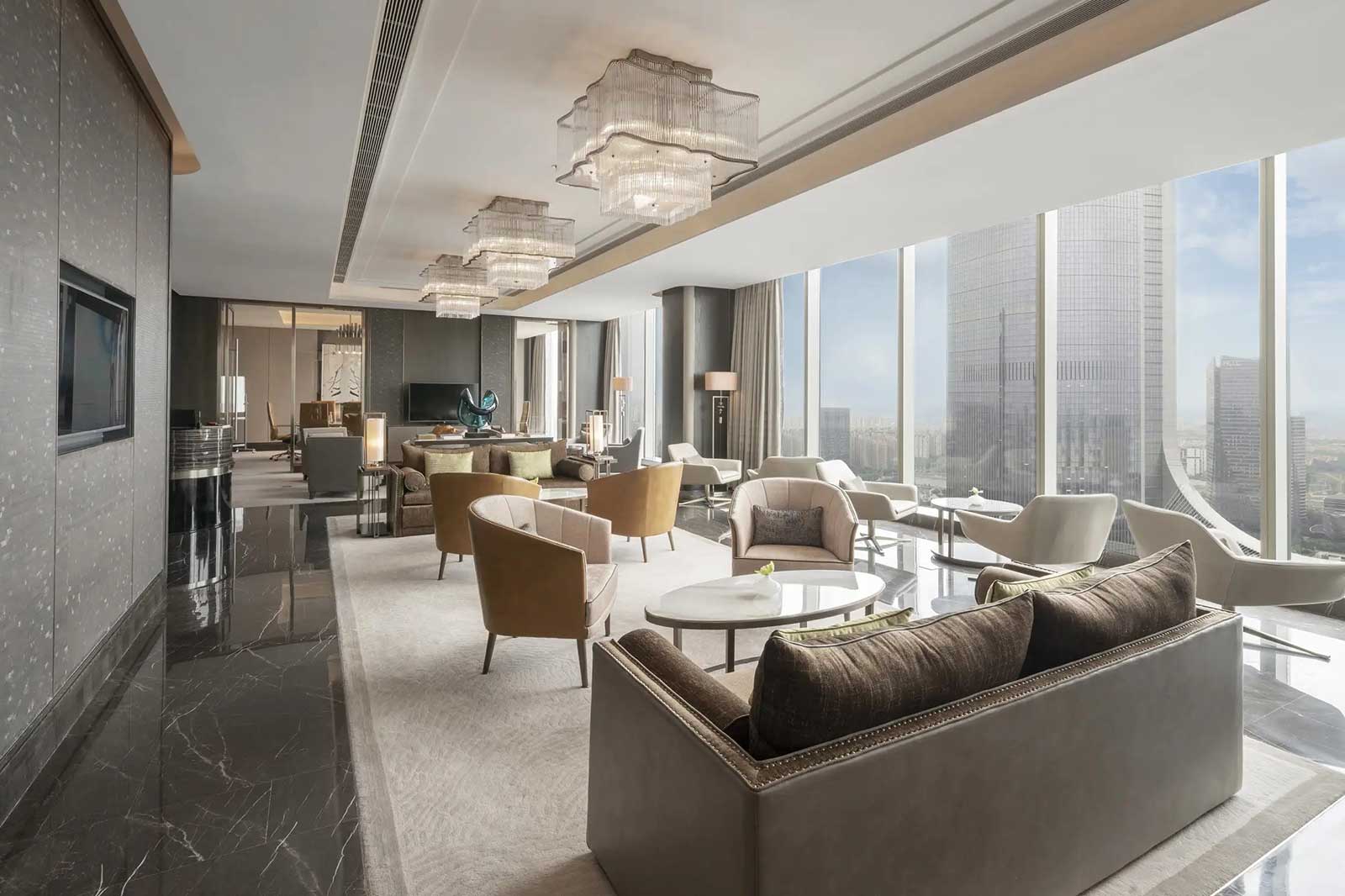 The executive club lounge at Shangri-La Yuanqu, Suzhou offers exclusive access to guests staying in any of the hotels club level guest rooms or suites. Casual wear is required when visiting the Horizon Executive Club Lounge. Children are welcome when accompanied by a parent or adult.
Excellent Privileges
The executive club lounge provides pleasure and business travellers with a host of exclusive benefits, in addition to the excellent food and beverage presentations on offer. Guests making use of this executive club lounge can enjoy late check out up to 4pm, based on availability.
During your stay you can also enjoy complimentary pressing of one suit or dress on arrival, along with the use of the Horizon Executive Club Lounge meeting room for up to two hours per day. Reservations for the meeting room are required. This modern, spacious, light and bright executive club lounge has floor to ceiling windows with spectacular views and an abundance of natural light.
Comfortable Semi-Private Seating Areas
The executive club lounge at Shangri-La Yuanqu, Suzhou has a fourteen seater meeting room, closed off with a glass door. There is ample seating with comfortable chairs and sofas, offering you semi-private seating whether checking your emails or watching the sunset as you enjoy an evening cocktail.
The club level guest rooms and suites are all located on the top five floors of this luxury hotel where you get to enjoy personalised and attentive guest services. You enjoy private check in and check out services, along with unlimited access to the executive club lounge during your stay.  Upgrading to a club level guest room or suite is definitely worth it whether travelling for business or pleasure, offering an additional luxury touch to your Suzhou experience. The attentive team are on hand to help you with your guest needs, whether it's booking a table at one of the restaurants or booking a spa treatment.