Sheraton Guangzhou Hotel offers the convenience of an exclusive access executive club lounge, located on the thirty third floor and open from 6.30am to 11pm daily. Enjoy a host of exclusive benefits, including three complimentary food and beverage presentations, including:
Buffet Breakfast is available from 6.30am to 10.30am
Indulge in cocktails from 5.30pm to 7.30pm
Enjoy the convenience of complimentary tea, coffee and soft drinks throughout the day in the executive club lounge.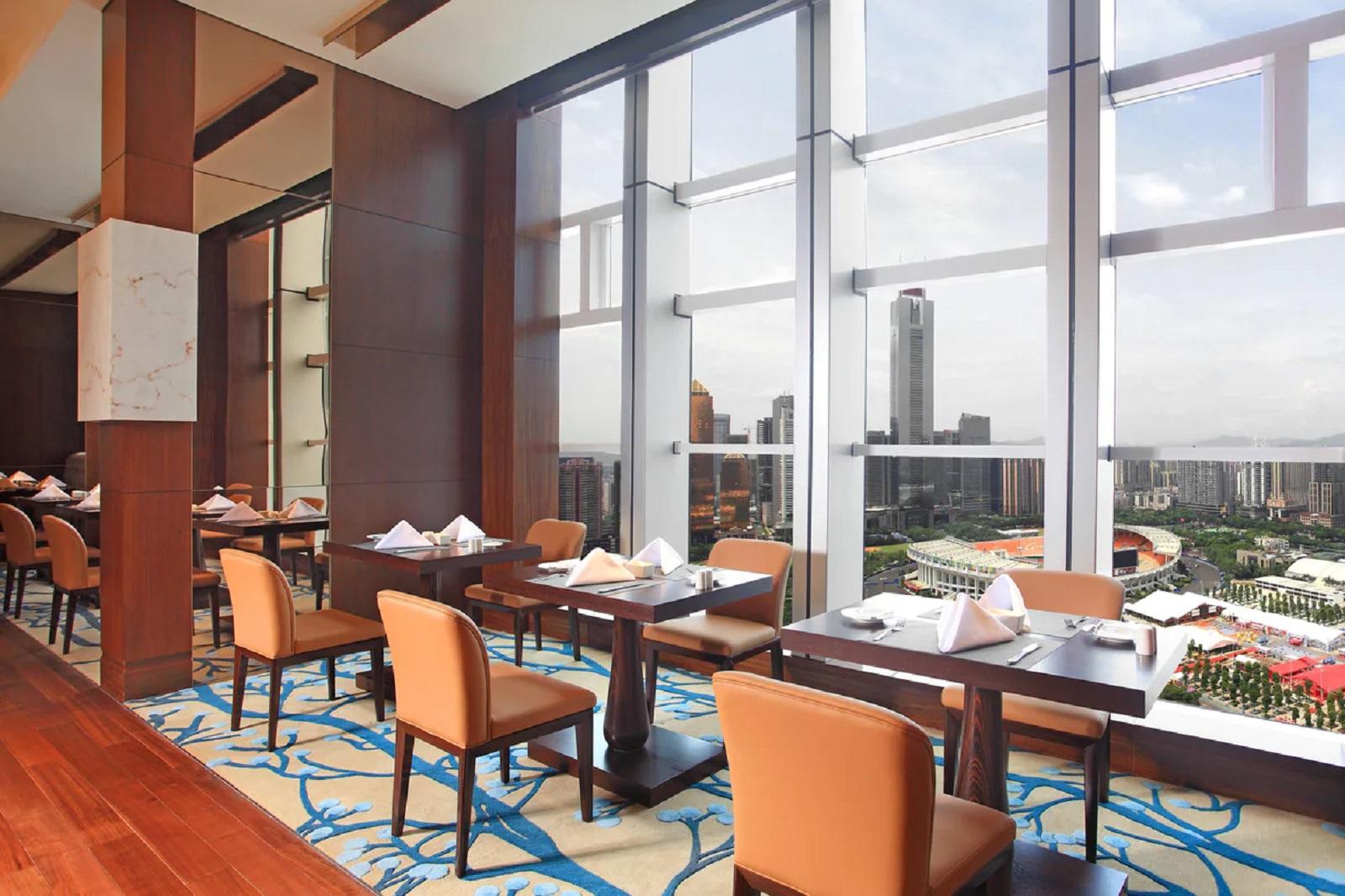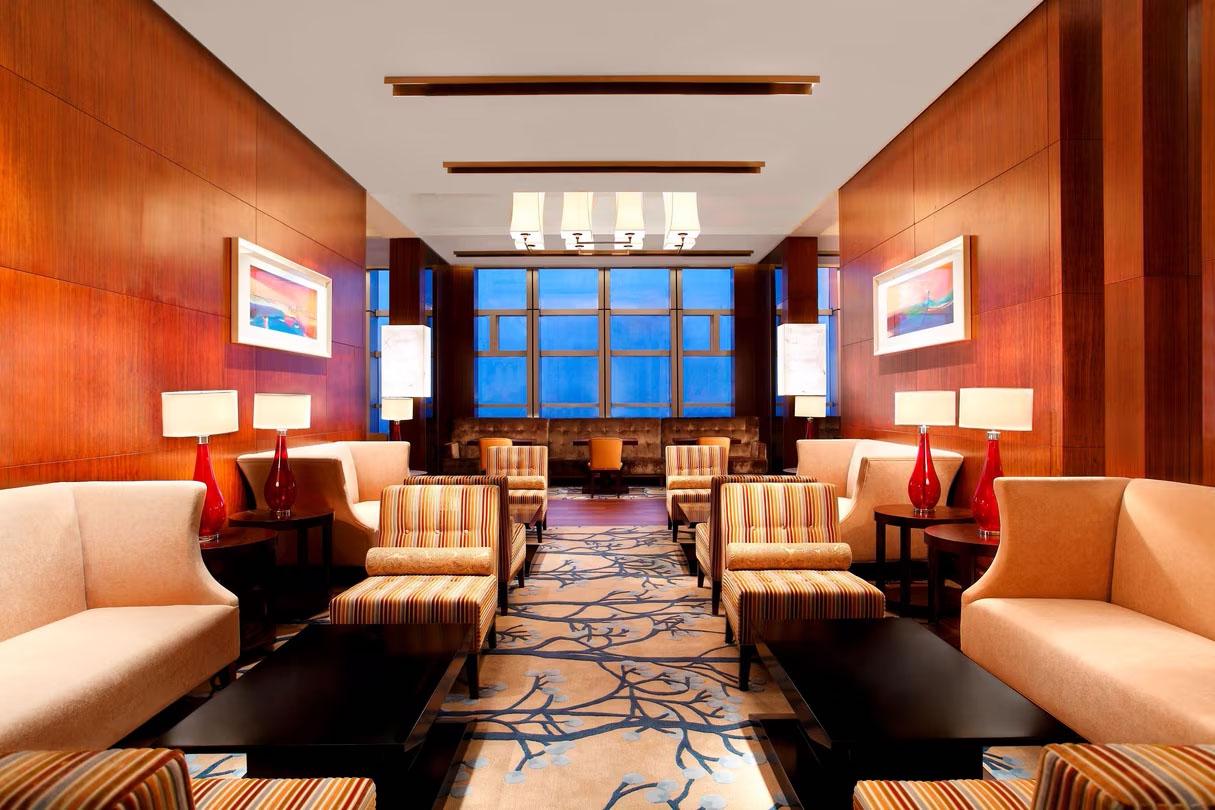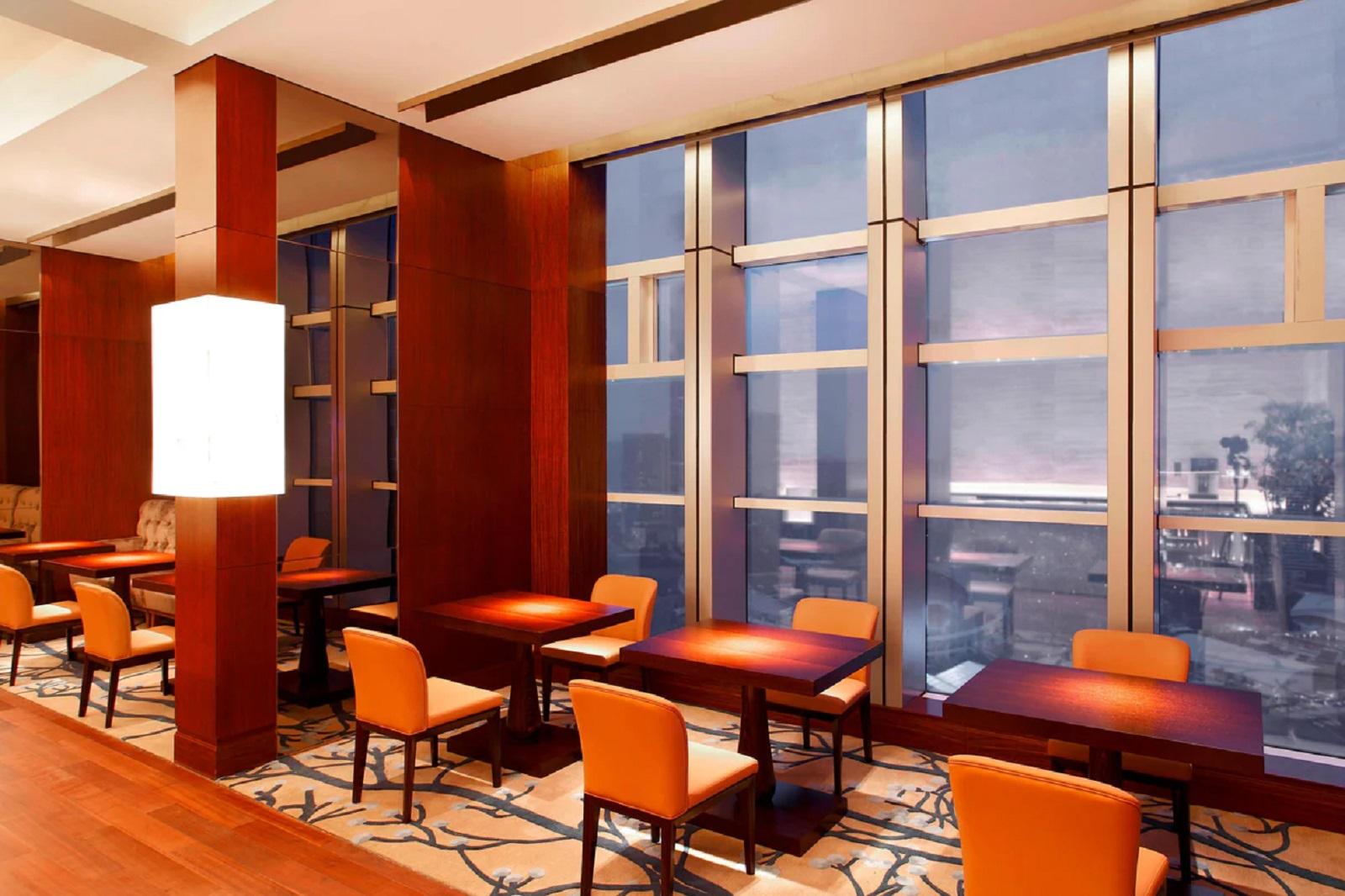 This executive club lounge is open to any guest staying in Sheraton Guangzhou Hotel club level guest rooms or suites.
Worth the Upgrade
The executive club lounge at Sheraton Guangzhou Hotel is definitely worth the upgrade when you look at the excellent and exclusive privileges you get to enjoy. As an executive club lounge guest, you don't have to stand in the queue at the main front desk to check in and out, you simply make your way up to the thirty third floor executive club lounge to enjoy a private and express check in and out service. You also enjoy wired internet access in your room with the user name being your room number and the password being your surname.
As an executive club lounge guest you also enjoy unlimited local telephone calls from your in-room telephone, the use of the private meeting room for two hours a day, subject to availability and the ironing of two items daily. This is over and above the excellent food and beverage presentations available each and every day. If you need any assistance, whether it's a restaurant booking or a spa booking, you can contact the executive club lounge team by dialing 6699 from your in-room telephone.
Warm and Welcoming
This executive club lounge is very warm and welcoming with dark wooden floors and pillars. It is light and spacious with decorative ceilings that provide an abundance of light. We found this an ideal place to start your morning with breakfast or end the day with a wide cocktail selection. As we were leisure travellers, we could relax and unwind, as business travellers were on their laptops and phones checking their emails, making use of the high speed internet in the executive club lounge.
The relaxed seating provides the perfect place to work, meet or relax. There are people holding small business discussions to families chatting about their day of exploration. The professional team are attentive and dedicated to providing you with an elevated guest experience. They are on hand to assist you with all your guest requirements.