Located on the twenty fourth floor of the West Wing at Sheraton Shenzhen Futian Hotel you will find the exclusive access executive club lounge, known as Sheraton Club, that is open from 11am to 11pm daily. This executive club lounge offers four complimentary food and beverage presentations daily, including:
Breakfast in The Exchange restaurant on the first floor of the East Wing from 6.30am to 10.30am with a choice of Chinese and Western Breakfasts, complete with hot dishes section
Afternoon Tea is served from 2.30pm to 4.30pm with a choice of cakes, cookies, sandwiches and fruits.
Hors d'oeuvres and speciality drinks can be enjoyed from 5.30pm to 7.30pm
Special drinks are on offer from 7.30pm to 8.30pm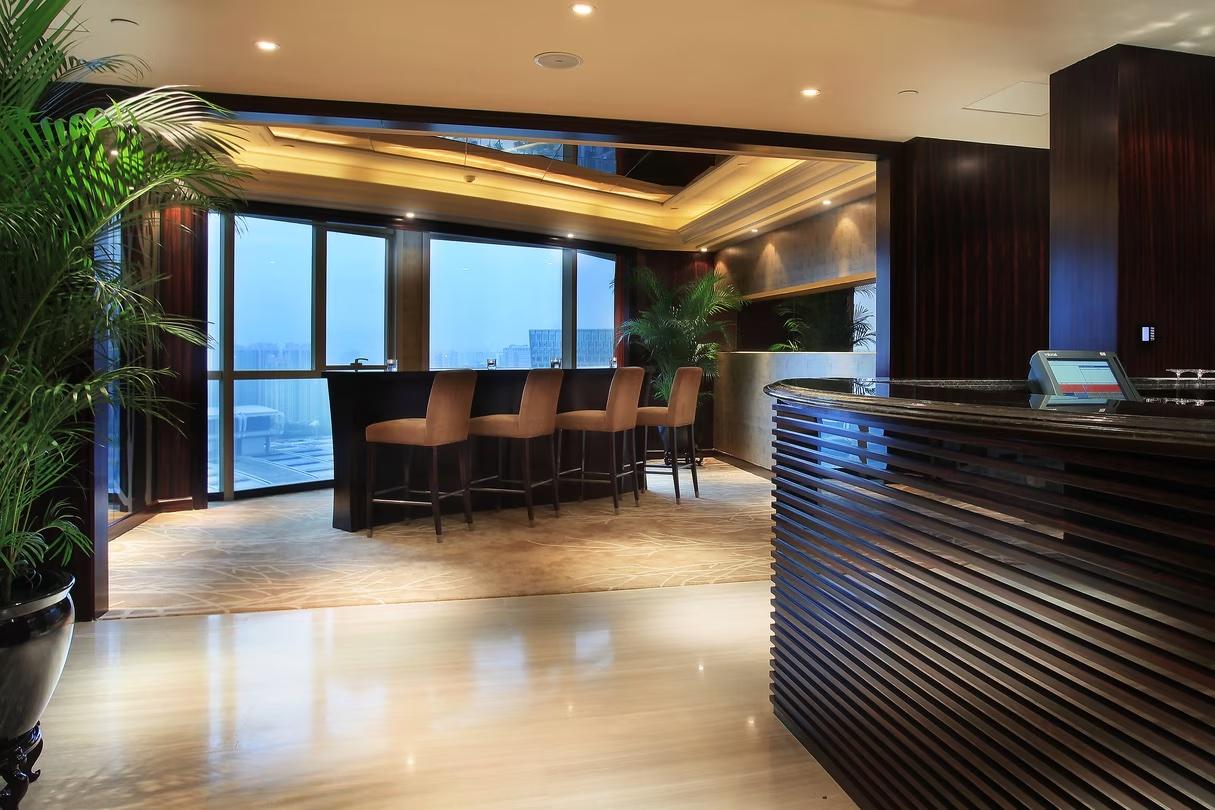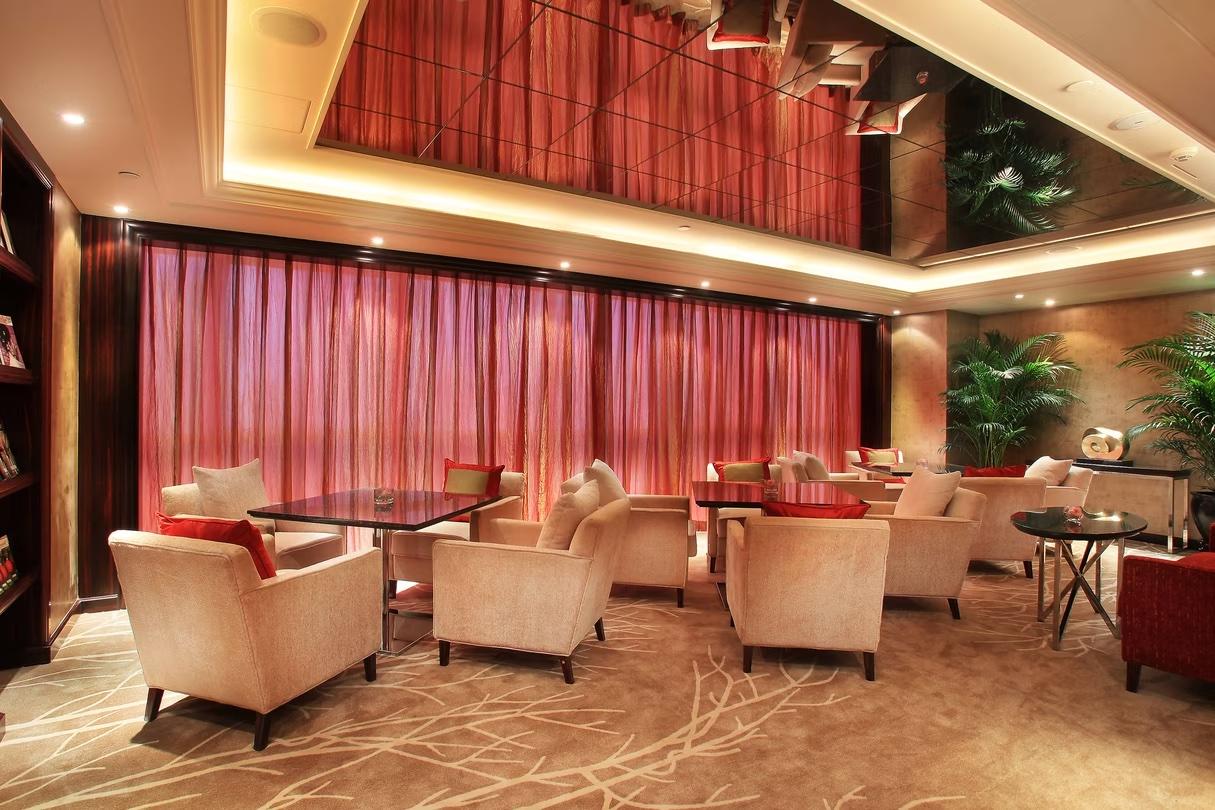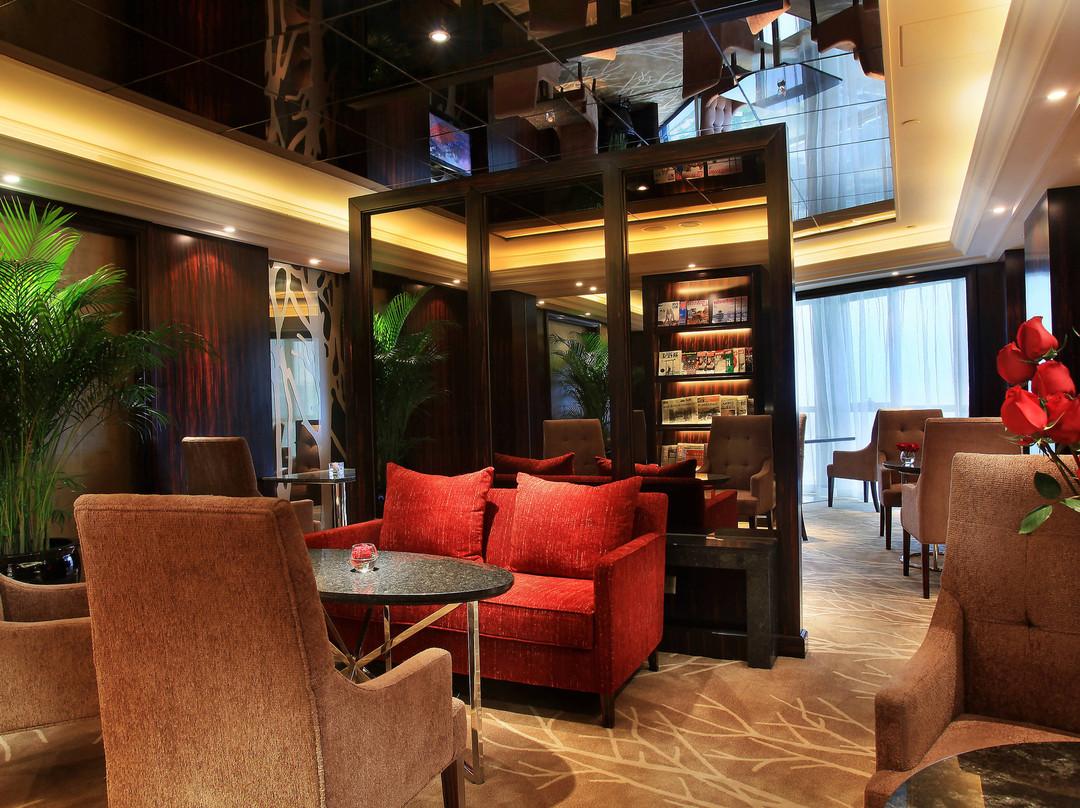 Complimentary and exclusive access is offered to all Platinum, Titanium and Ambassador members, along with guests that are staying in any of this hotels executive rooms or higher.
Excellent Complimentary Benefits
When you upgrade to an executive club lounge guest room or suite you immediately get to enjoy the choice of breakfast, afternoon tea and evening drinks. In addition to this, you enjoy the complimentary ironing of two pieces per day and complimentary local calls. The executive club level guest rooms and suites all enjoy the convenience of high speed internet access in your guest room and in the executive club lounge, making it easy to check your emails or update your social media pages.
The executive club lounge also offers the use of the meeting room for up to two hours, subject to availability, a valuable benefit when travelling on business. You can also take advantage of the shoe shine service, helping you be ready for a day of meetings ahead. This executive club lounge is an excellent choice for business and leisure travellers.
Warm and Welcoming with First Class Service
The rich colours of the executive club lounge at Sheraton Shenzhen Futian Hotel makes you feel welcome and relaxed. The warm and welcoming space offers comfortable seating complete with floor to ceiling windows and stunning city views. The comfortable seating area is semi-private enabling you to finish off your work project, check your emails or relax with today's newspaper.
The executive club lounge is a must for evening drinks with a separate dining area with food island, where you can enjoy some hors d'oeuvres or cakes in the afternoon. It's a place where you can work or relax, offering an additional touch of luxury to your stay. The professional team are ready to handle all your guest requirements, ensuring your stay is enjoyable.