The executive club lounge at St. Pancras Renaissance Hotel London, known as the Chambers Club, is located in the Chambers wing, the original Victorian building, open daily from 7am to 10pm. This spacious executive club lounge provides you with four complimentary food and beverage presentations. These presentations include:
Breakfast is offered from 7am to 11am Monday to Friday and 7am to 12pm on weekends and bank holidays
Tea, coffee and soft drinks are available from 12pm to 4.30pm
Evening drinks can be enjoyed from 5pm to 8pm with a choice of wines and beers
Hors d'oeuvres are available from 5.30pm to 7.30pm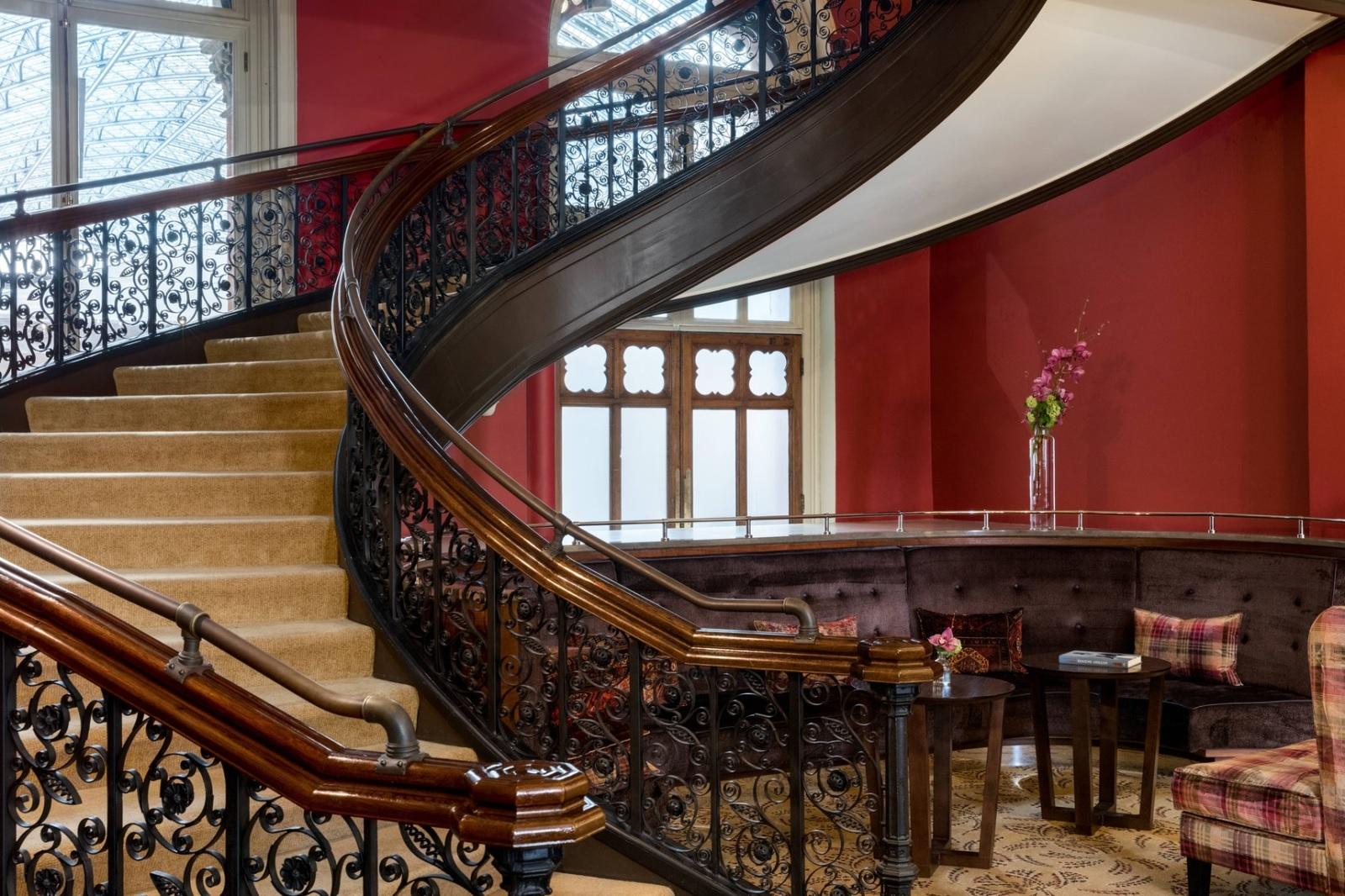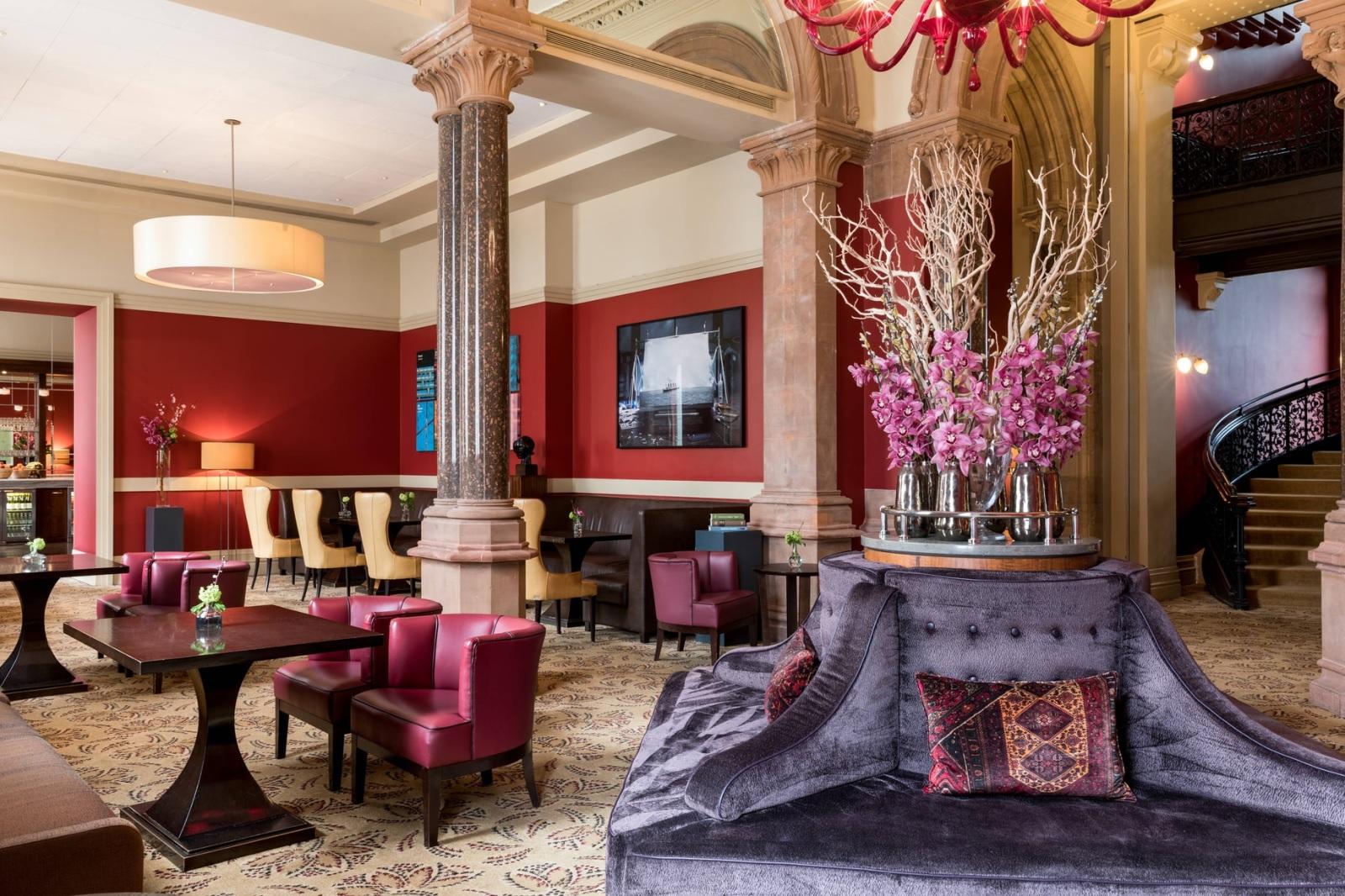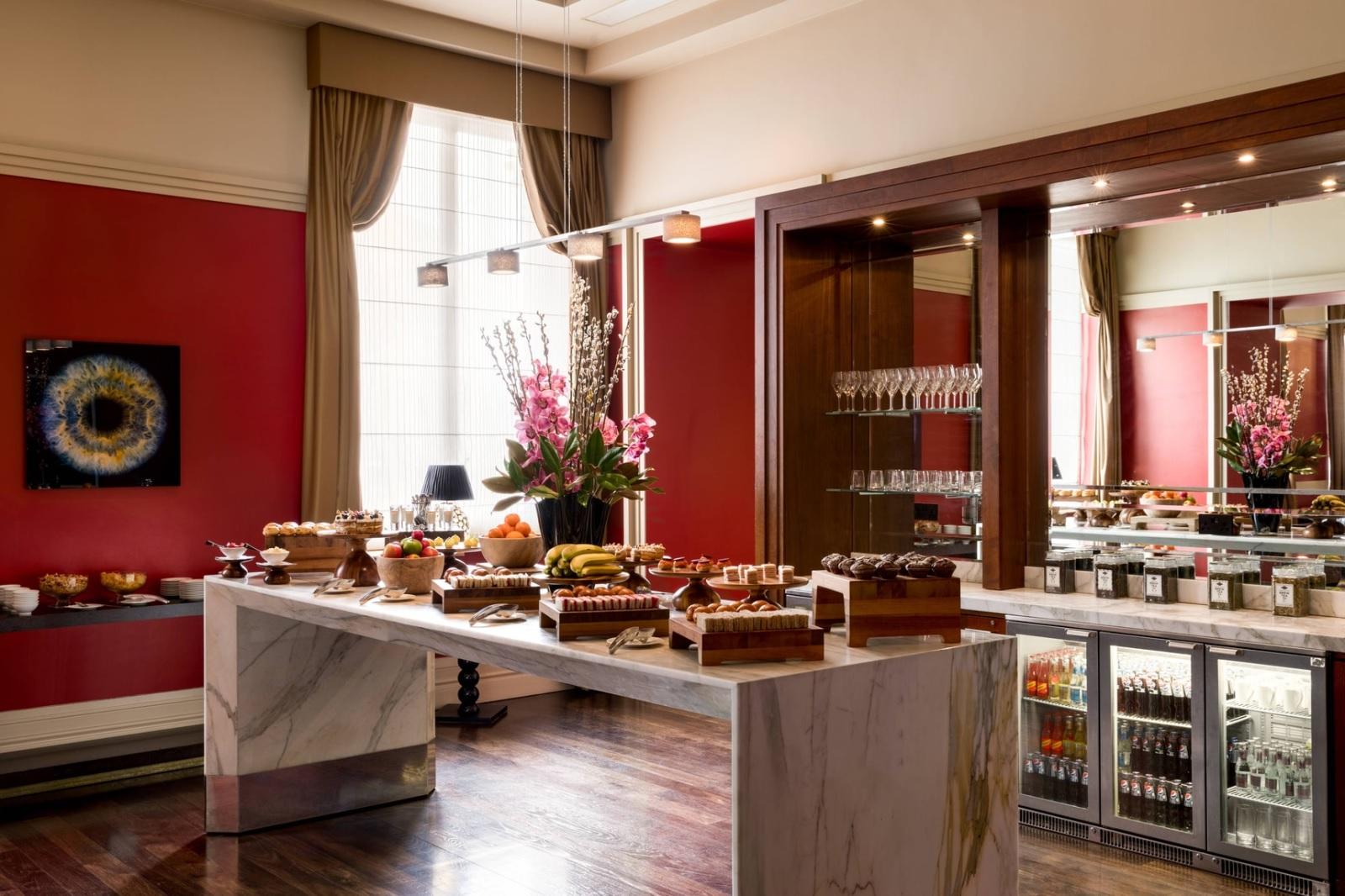 The executive club lounge at St. Pancras Renaissance Hotel London provides complimentary and exclusive access to guests staying in the hotels Chambers Club suites.
An Elevated Guest Experience
The Chambers Club is a spacious and well-appointed exclusive access executive club lounge, located in the Chambers wing of this spectacular and luxury hotel. It was originally the entrance hall of the Midland Grand Hotel offering grandeur and beauty. The executive club lounge provides Chambers Club suite members an elevated guest experience in a private and exclusive lounge area, suitable for business and leisure travellers.
Enjoy a range of delicious food and beverage presentations available throughout the day. Start with breakfast before heading to meetings or exploring the sights or enjoy some hors d'oeuvres before enjoying your evening meal in one of the on-site restaurants. The food presentations are freshly prepared using locally sourced ingredients and are regularly changing.
Beautifully Designed with Grand Spiral Staircase
The executive club lounge at St. Pancras Renaissance Hotel London retains the original Victorian features with a grand spiral staircase, that will take your breath away. It has been designed to perfection, keeping up with the overall Victorian design, complete with high back plush chairs, where you can work or relax.
There is ample seating in this well-appointed lounge area, offering you a chance to use the high speed internet to check your emails or hold a quiet discussion before your next meeting. The generous food island is available buffet style and you are welcome to help yourself to non-alcoholic beverages from the coffee and tea station or the under counter fridges. The Chambers Club team are professional and attentive, ensuring you receive a first class guest experience when staying in this luxury hotel.