Set on the twenty fourth floor of the shimmering tower of the Taj Dubai Hotel, the Executive Club Lounge opens daily from 7am to 11pm, offering three food presentations, which include:
Breakfast is served from 7am to 11am
Afternoon tea can be enjoyed from 3.30pm to 5.30pm
Cocktail hour is from 6pm to 8pm and includes canapés
Children are welcome in the Executive Club Lounge at any time.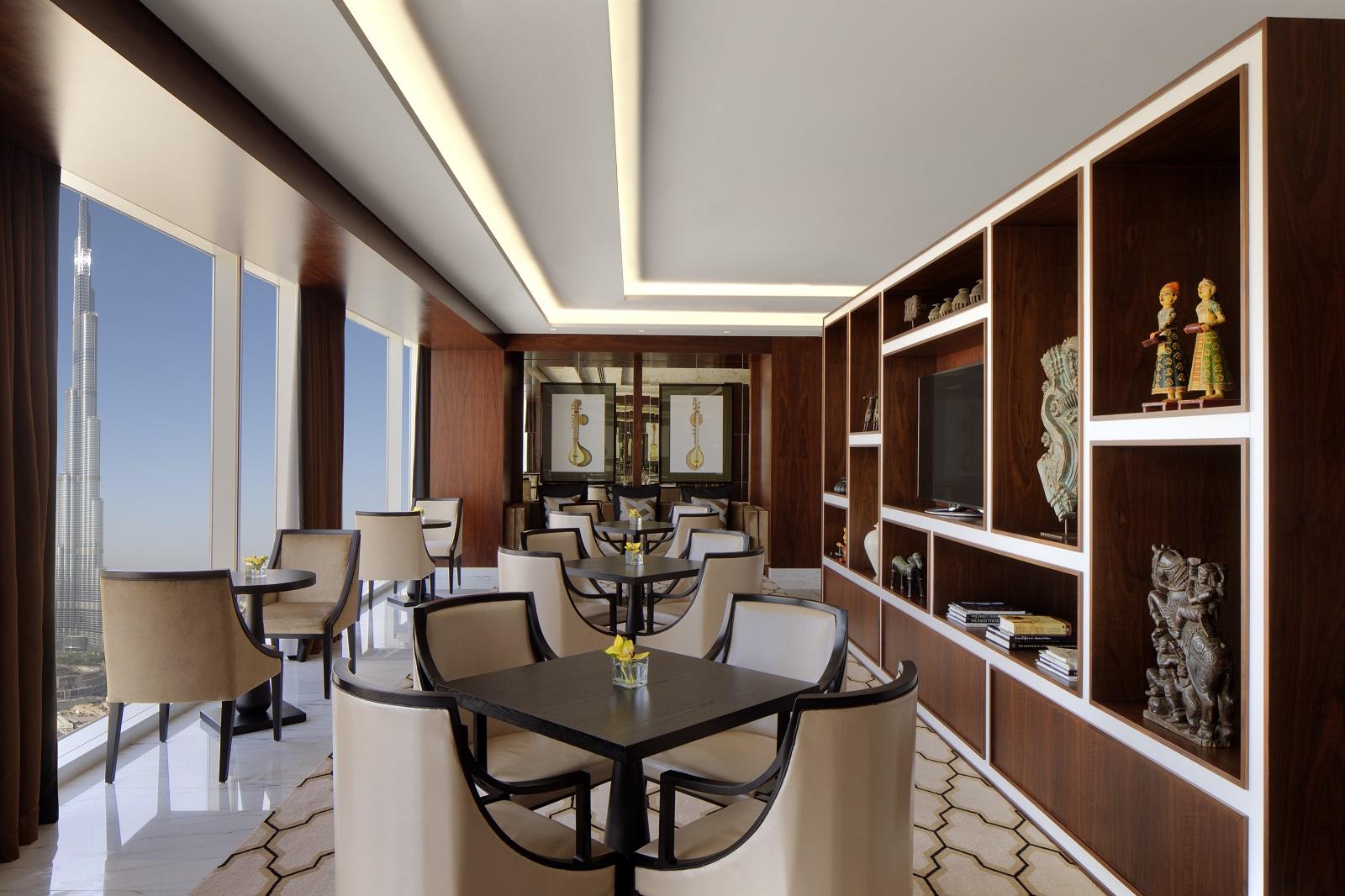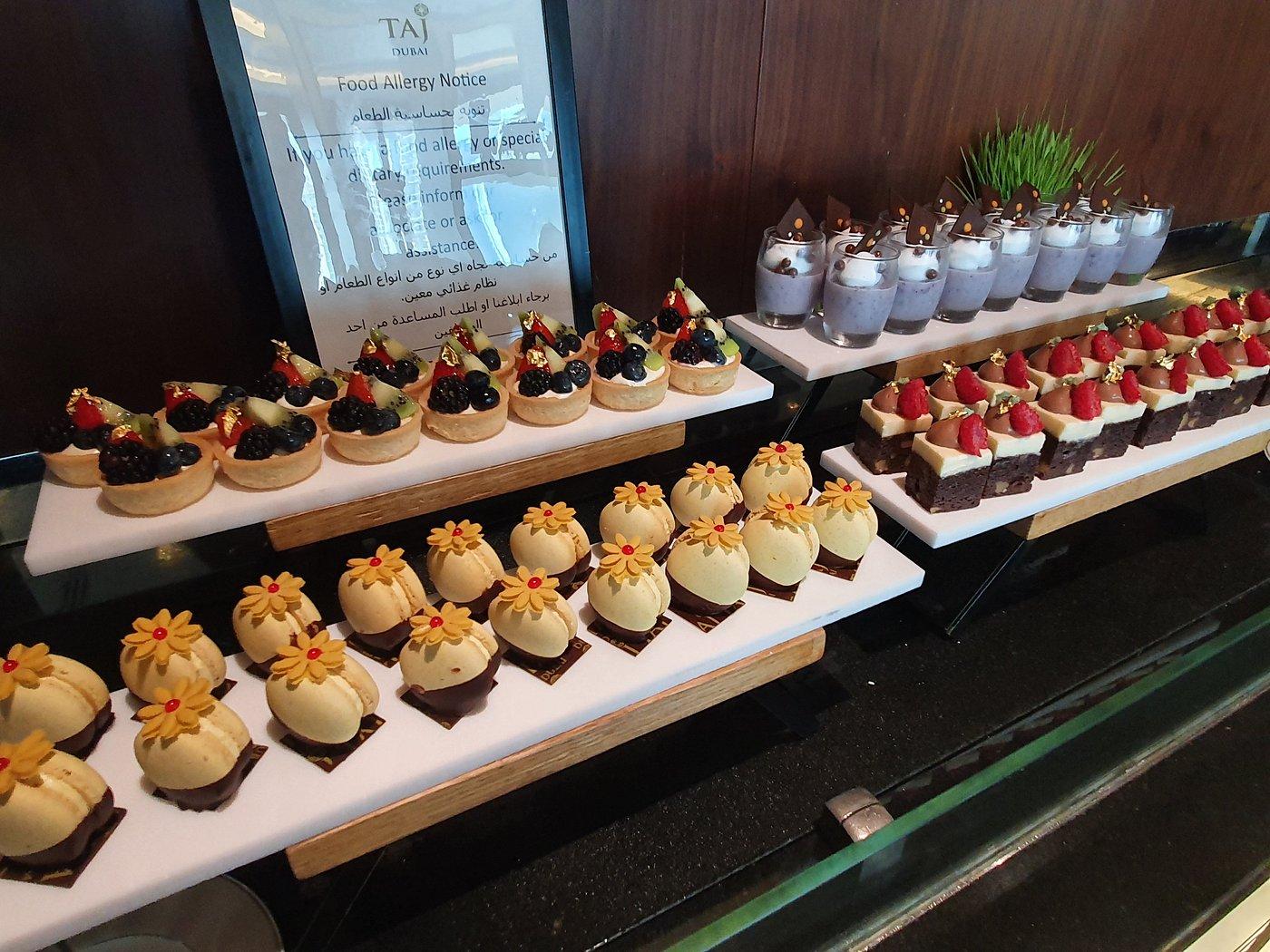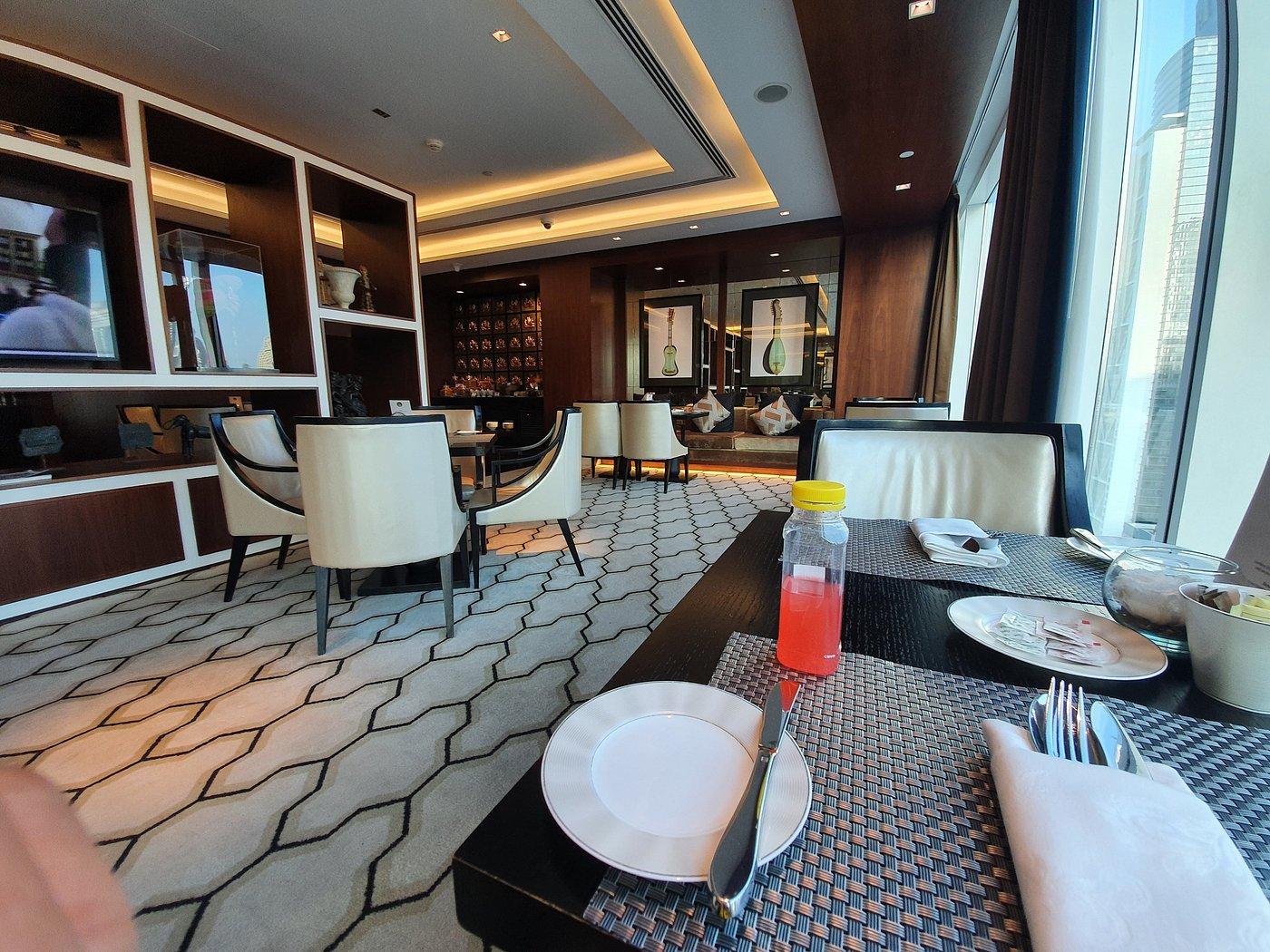 Exclusive and Luxurious Benefits
As Club Level guests, you have unlimited access to the Executive Club Lounge at the Taj Dubai hotel with tea and coffee being served from 7am to 11pm. It is the perfect place to sit and read your book, pour over your emails or read the morning newspaper.
For business travellers, choosing a Club room or suite offers complimentary use of a Club Meeting Room for up to two hours, subject to availability. The Chefs prepare a host of delights to be enjoyed with afternoon tea offering a host of pastries, scones and sandwiches. Take advantage of pre-dinner happy hour with a choice of spirits and wines, along with spectacular canapés to get your evening started.
Being an exclusive Executive Club Lounge for Club Level guests only, the lounge can accommodate up to fifty guests and has six experienced, friendly and attentive staff on duty at all times. Some of the exclusive and luxurious benefits Executive Club Lounge guests can enjoy when staying at the Taj Dubai hotel includes personalised check in and check out facilities, early check in from 9am and late check out from 6pm, with no additional charge.
Enjoy a welcome drink on arrival, complimentary tea and coffee throughout the day and evening cocktails with canapés in the evenings. As an added luxury benefit, Executive Club Lounge guests also enjoy a twenty four hour butler service.
Modern and Spacious Executive Club Lounge with Excellent Buffet Selection
Upgrading to a Club Level Room is worth every penny when staying at the Taj Dubai Hotel. The Executive Club Lounge is a modern space with floor to ceiling windows encapsulating spectacular views of Burj Khalifa. It is very modern in design with Indian artistry adorning the walls and the finest quality furniture and fabrics.
No expense has been spared to make the Executive Club Lounge something special. Attention to detail can be experienced from the minute you walk through the door with friendly and attentive staff to the comfortable, welcoming and luxurious spaces where you can relax and unwind after a day of sightseeing or catch up on some emails, even share your Dubai experiences with family and friends on social media. The culinary delights do not disappoint with a wide choice available, all lovingly prepared by the experienced Chefs.