The Ritz Carlton New York, NoMad hotel offers guests the convenience of a luxurious executive club lounge with personalised services and attention to detail. This spacious and bright executive club lounge is located on the thirty-sixth floor offering one hundred and eighty degree views of the Statue of Liberty and Downtown Manhattan. They offer five culinary delights daily, including:
Breakfast is served in the executive club lounge from 7am to 11am
Enjoy lunch with spectacular views from 12pm to 2pm
Take advantage of some afternoon delights from 2.30pm to 4.30pm
Cocktails and hors d'oevres are served from 5pm and 8pm
Indulge in some desserts and cordials from 8pm to 10pm.
The executive club lounge is complimentary to guests staying in any of their club rooms, up to two persons per room. Any additional guests will be charged accordingly.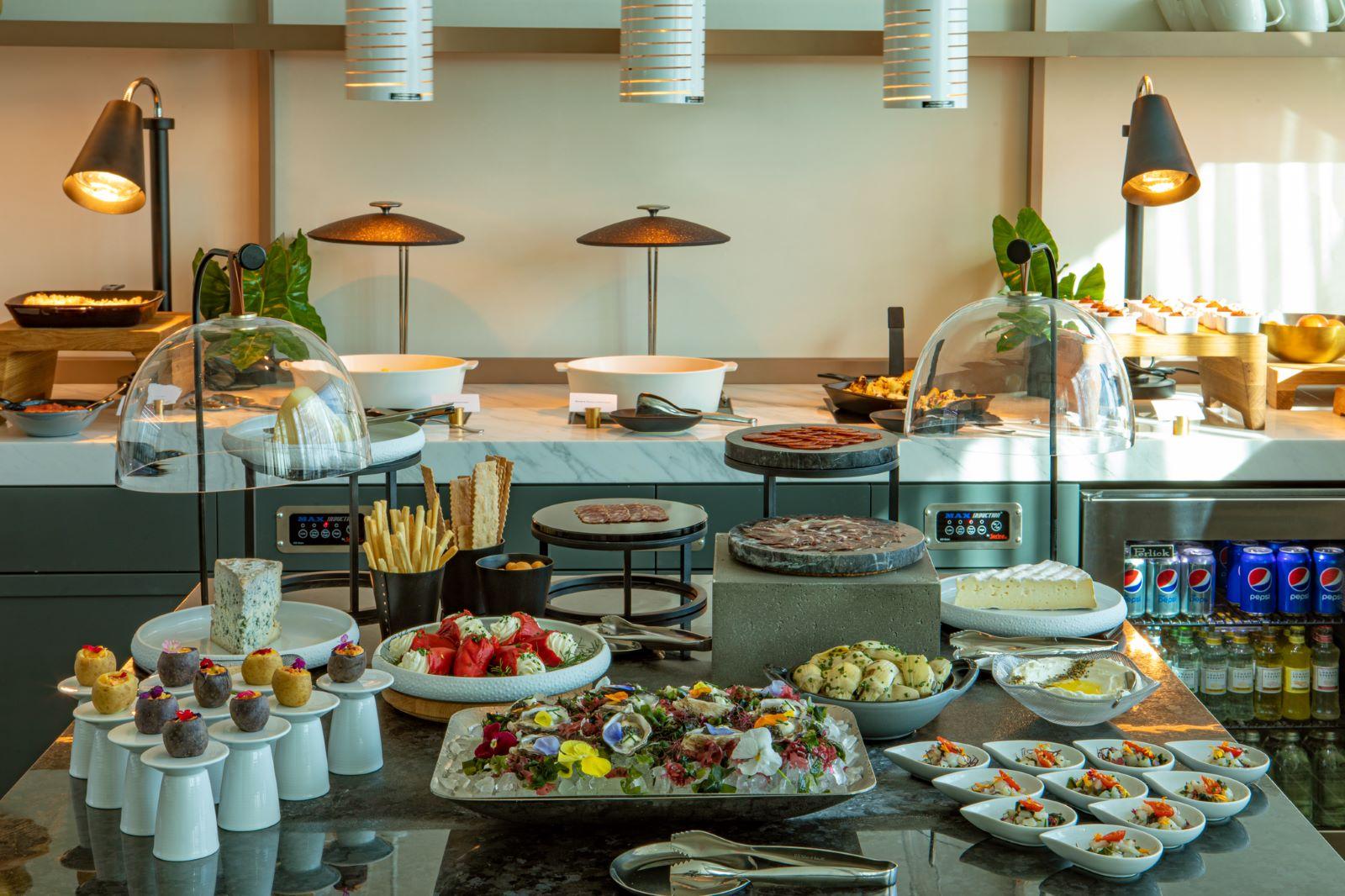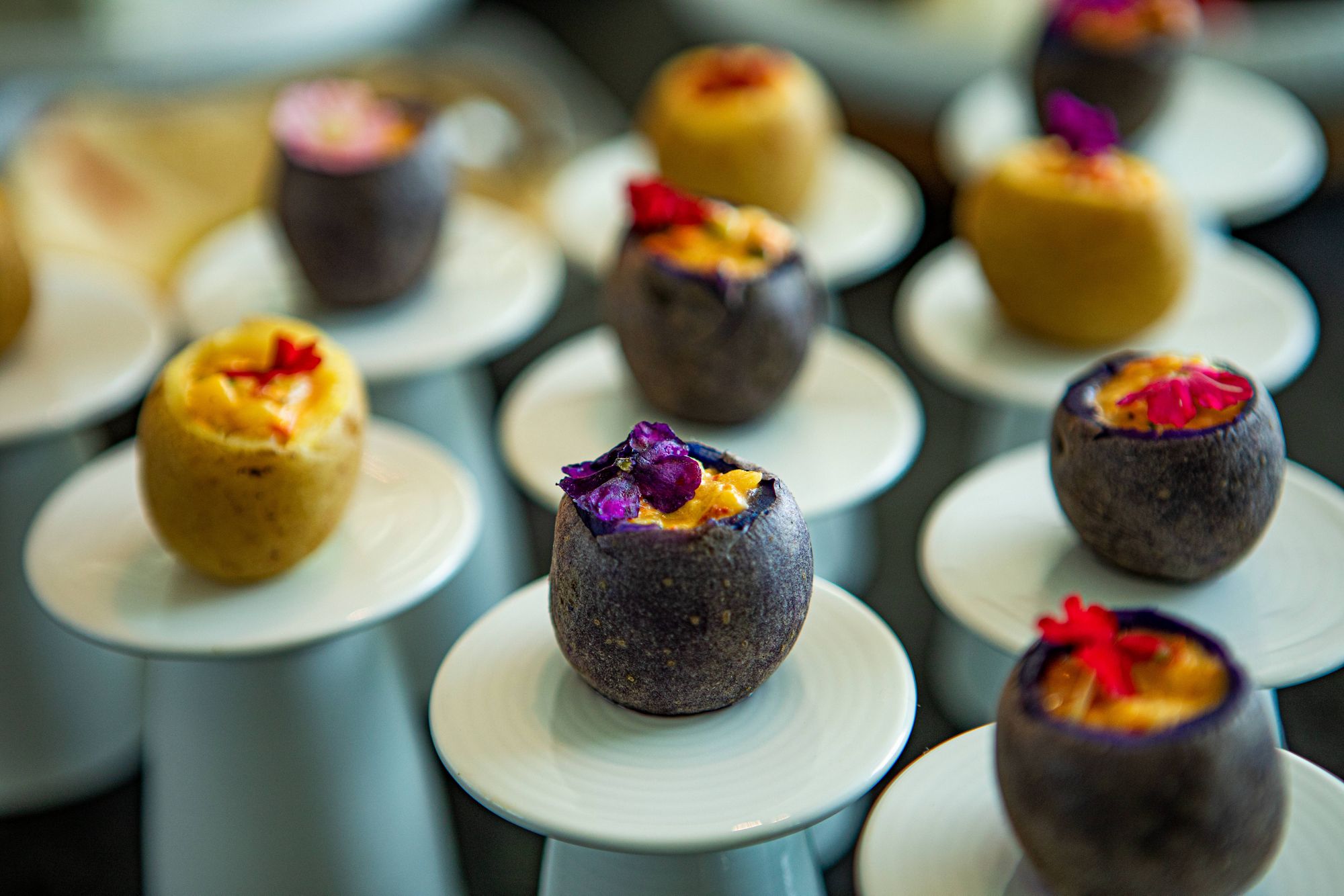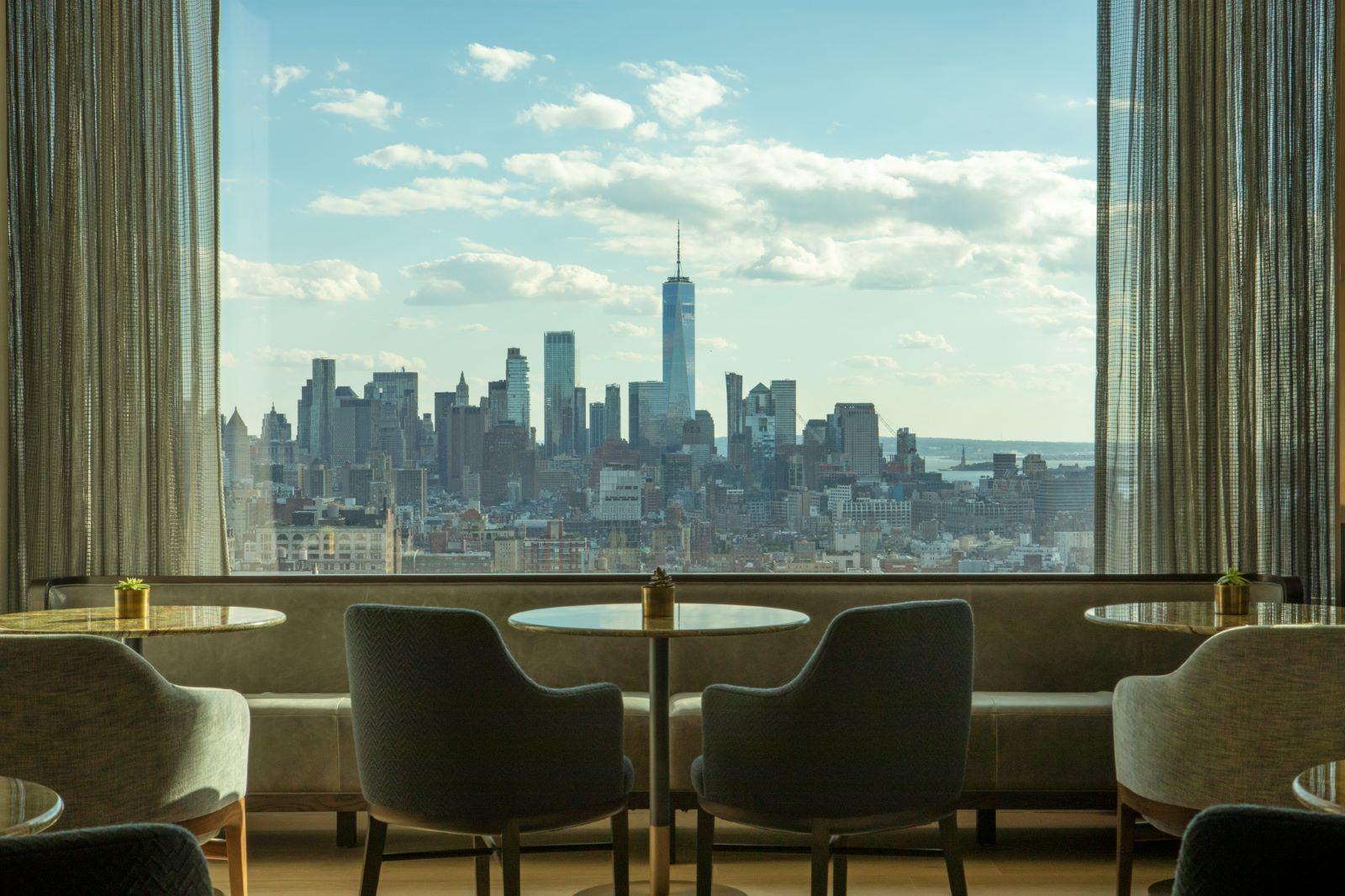 The executive club lounge at the Ritz Carlton New York, NoMad offers exclusive benefits and unrivalled service. They have a dedicated team who provide services to their executive club lounge guests only, ensuring that you experience the luxury you deserve when staying in any of the club rooms or suites.
Delicious Food with Spectacular New York Views
From the moment you step foot into the executive club lounge your eyes are drawn to the large picture windows that capture the spectacular New York views. Wherever you choose to sit in this executive club lounge, your gaze will drift towards the views. Located on the thirty-sixty floor, it offers a birds eye view of the city skyline.
The lounge offers a delicious food selections throughout the day, prepared by their Michelin-star chef and presented to perfection on the food island. Simply help yourself before taking a seat on one of the comfortable chairs. Compliment your meal with coffee, tea, soft drinks or alcoholic beverages. The team are always ready to assist.
First Class Services with an Attentive Team
The executive club lounge at the Ritz Carlton New York, NoMad is a luxurious and exclusive space where you can relax, unwind, work or meet with colleagues or clients. Relax in one of the many luxurious chairs while you catch up with last minute emails or finish a business report or presentation using the fast wireless internet.
The team offer a full-service that is exclusive for you to enjoy, whether you want to book a table at one of the hotels restaurants for dinner or you want to book a couples massage. The team are always happy to assist and handle these bookings for you, as you relax and enjoy the food and beverages on offer. The luxury services offered in the executive club lounge offers that added touch of luxury to an already luxurious hotel experience.