The executive club lounge at the Ritz-Carlton Shanghai, Pudong is located on the forty ninth floor and is open daily for your convenience. The executive club lounge offers five complimentary food and beverage presentations daily, including:
Breakfast is served in Scena Restaurant on the fifty second floor from 7am to 10.30am Monday to Friday and 7am to 11.00am on weekends
Afternoon Tea can be enjoyed from 2.30pm to 5pm
Cocktails and Hors d'oeuvres are available from 5.30pm to 8pm
Desserts and Cordials are offered from 8.30pm to 11.30pm
A weekly featured dining evening can be enjoyed every Wednesday and Friday. Wednesdays are handmade Chinese noodles from 6pm to 7pm and Fridays are Caviar Degustation from 6pm to 7pm.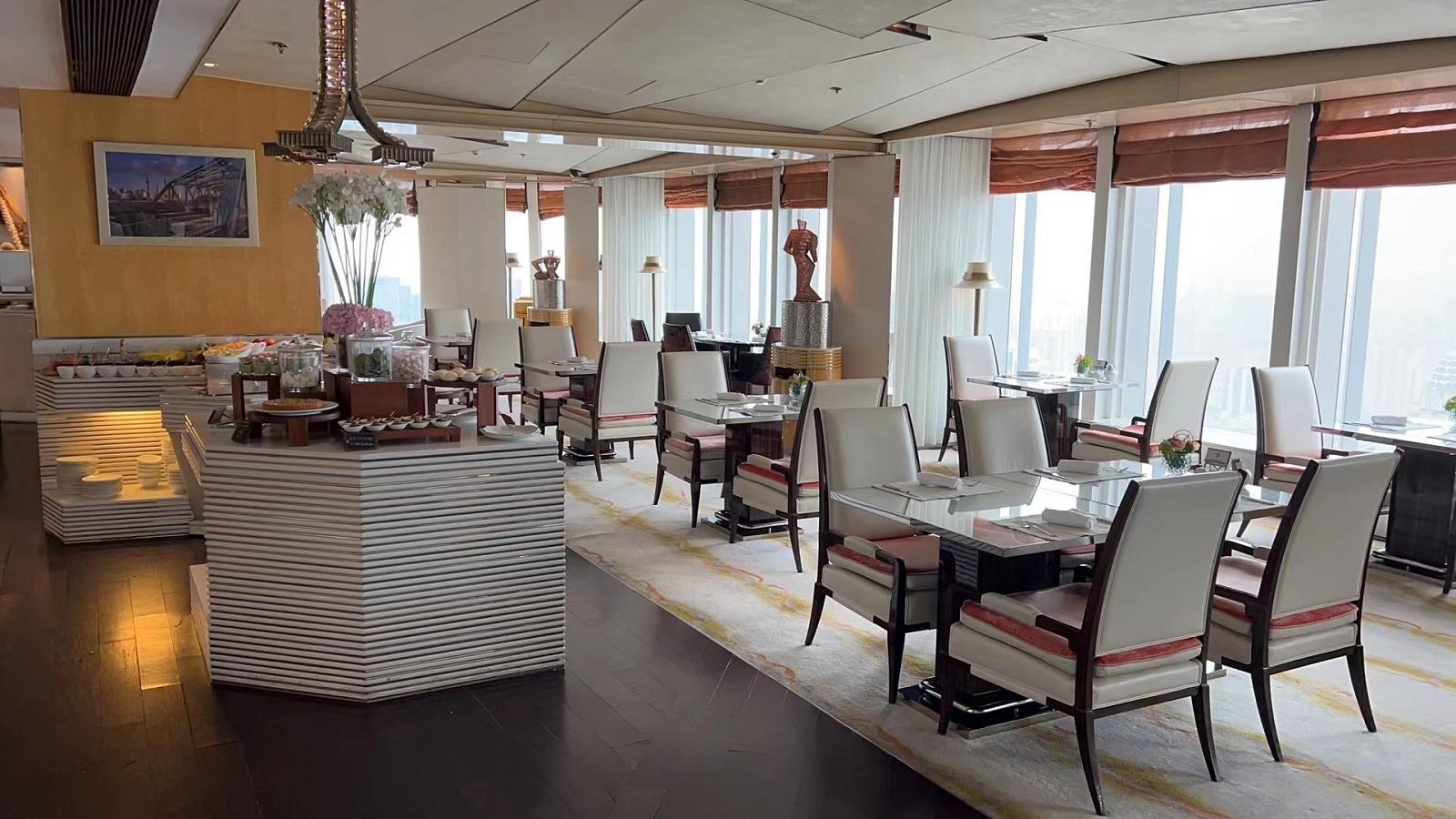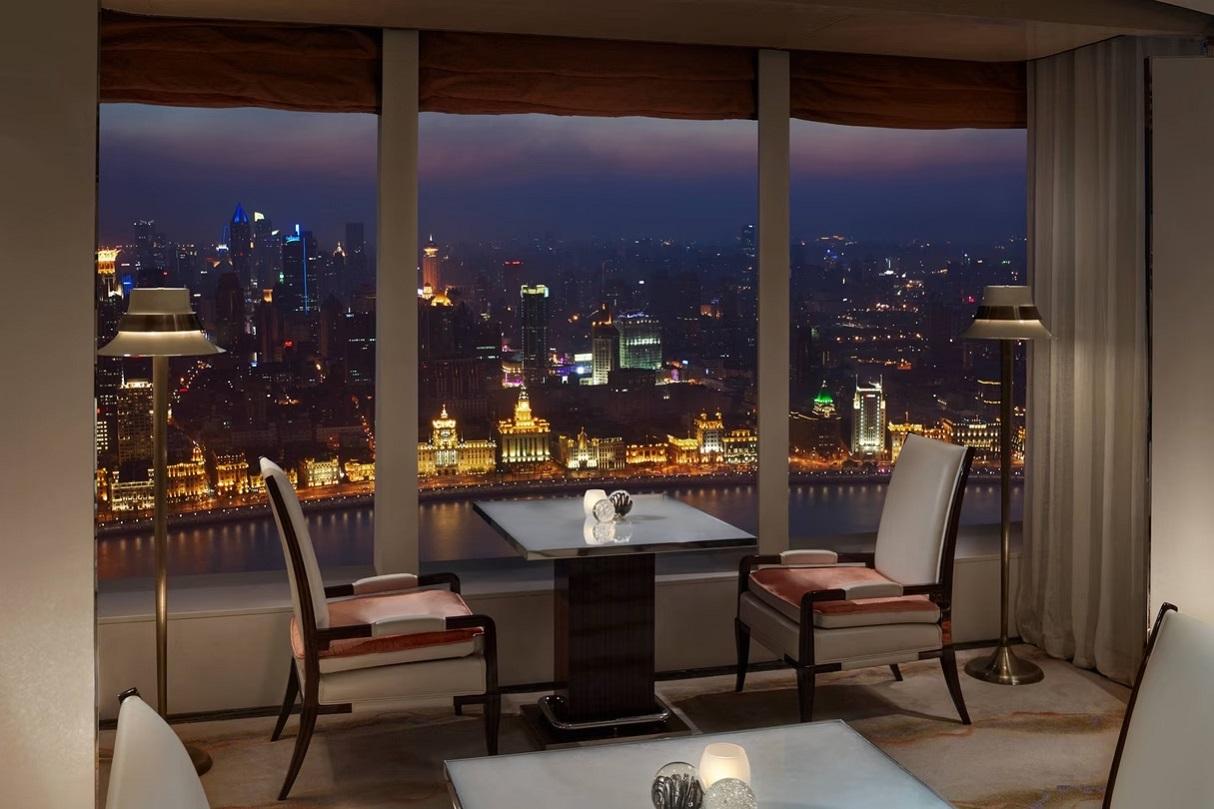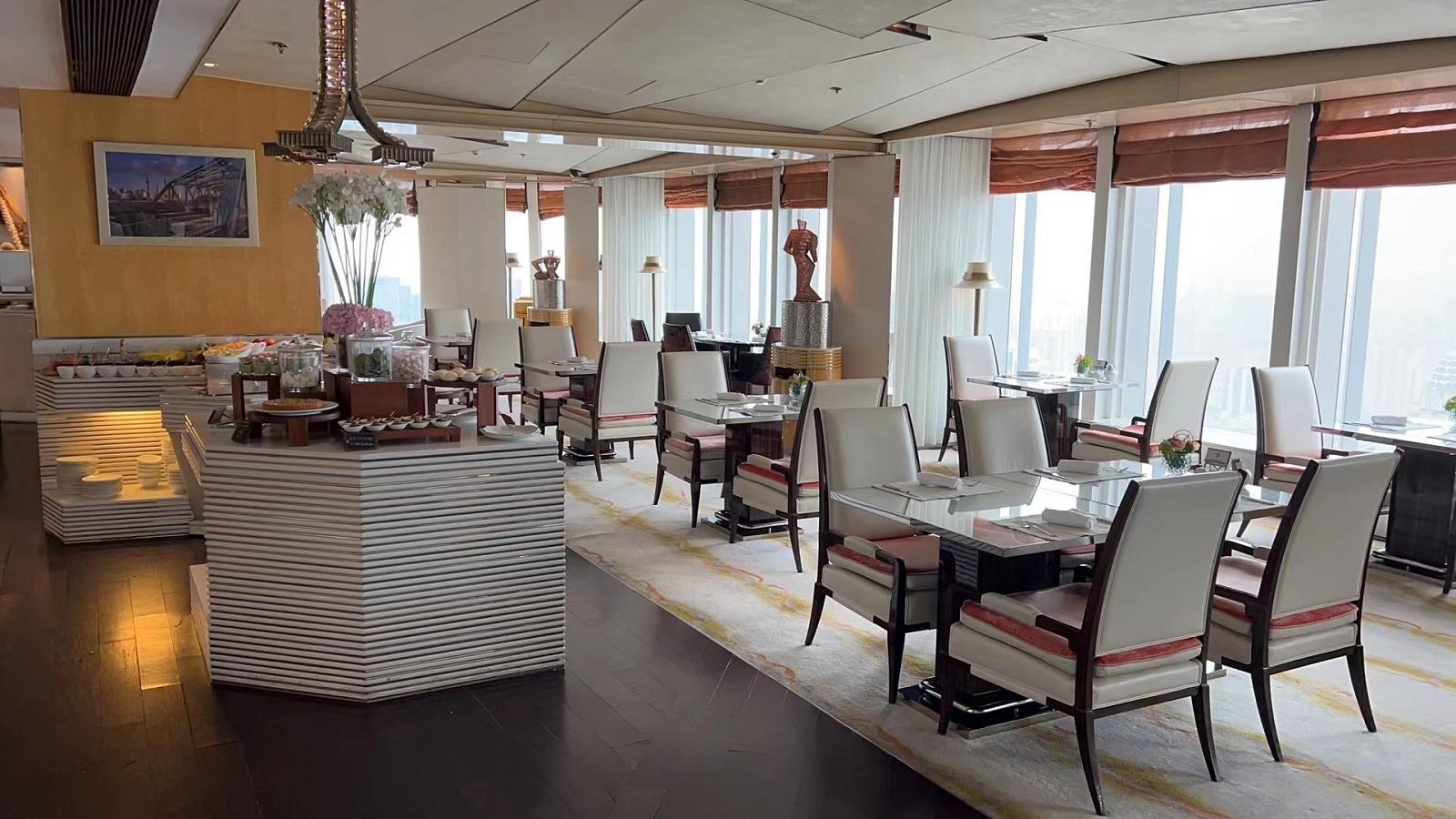 Guest staying in any of the Ritz-Carlton Shanghai, Pudong club level guest rooms or suites enjoy exclusive access and privileges in the executive club lounge.
Fantastic Executive Club Lounge Benefits
The executive club lounge at Ritz-Carlton Shanghai, Pudong offers guests an elevated guest experience, adding an additional touch of luxury to your luxurious hotel experience. When you choose a club level guest room or suite, you enjoy exclusive access to the executive club lounge along with free local calls, international newspapers and magazines. The executive club lounge also offers a full secretarial service that includes printing, copying, faxing and courier services.
There are computers available for your use, along with high speed wireless internet. Business travellers can also enjoy two hours use of the executive club lounge meeting room during their stay, subject to availability. All guests enjoy complimentary ironing person of five items per day. Further you can take advantage of the limousine drop off services within a three kilometre radius from 10am to 7pm. As an executive club lounge guest you can check in and out in the lounge area, eliminating the need to stand in the queue at the main front desk.
An Elevated Guest Experience
The executive club lounge at Ritz-Carlton Shanghai, Pudong is beautifully decorated in light colours, offering a comfortable and welcoming ambience. The large windows offers spectacular views and plenty of light. There is a dining area with food island and a lounge area, where you can relax and soak up the views or finish off your work project.
The executive club lounge is a private space with luxurious spaces and semi private seating, enabling you to chat with family or colleagues. If you want to check your emails or read an international newspaper, you can do so without being disturbed. The executive club lounge team are experienced and offer guests a heightened experience, taking care of all the details to make your stay enjoyable and comfortable.