The Kids Club at Ritz-Carlton Shanghai, Pudong, known as the Ritz Kids Club is available to families who book the Ritz Kids Package. The Kids Club is located in room 5107 offering fun toys and games from 10am to 4pm daily. There is a staff member on duty at all times, offering supervised fun.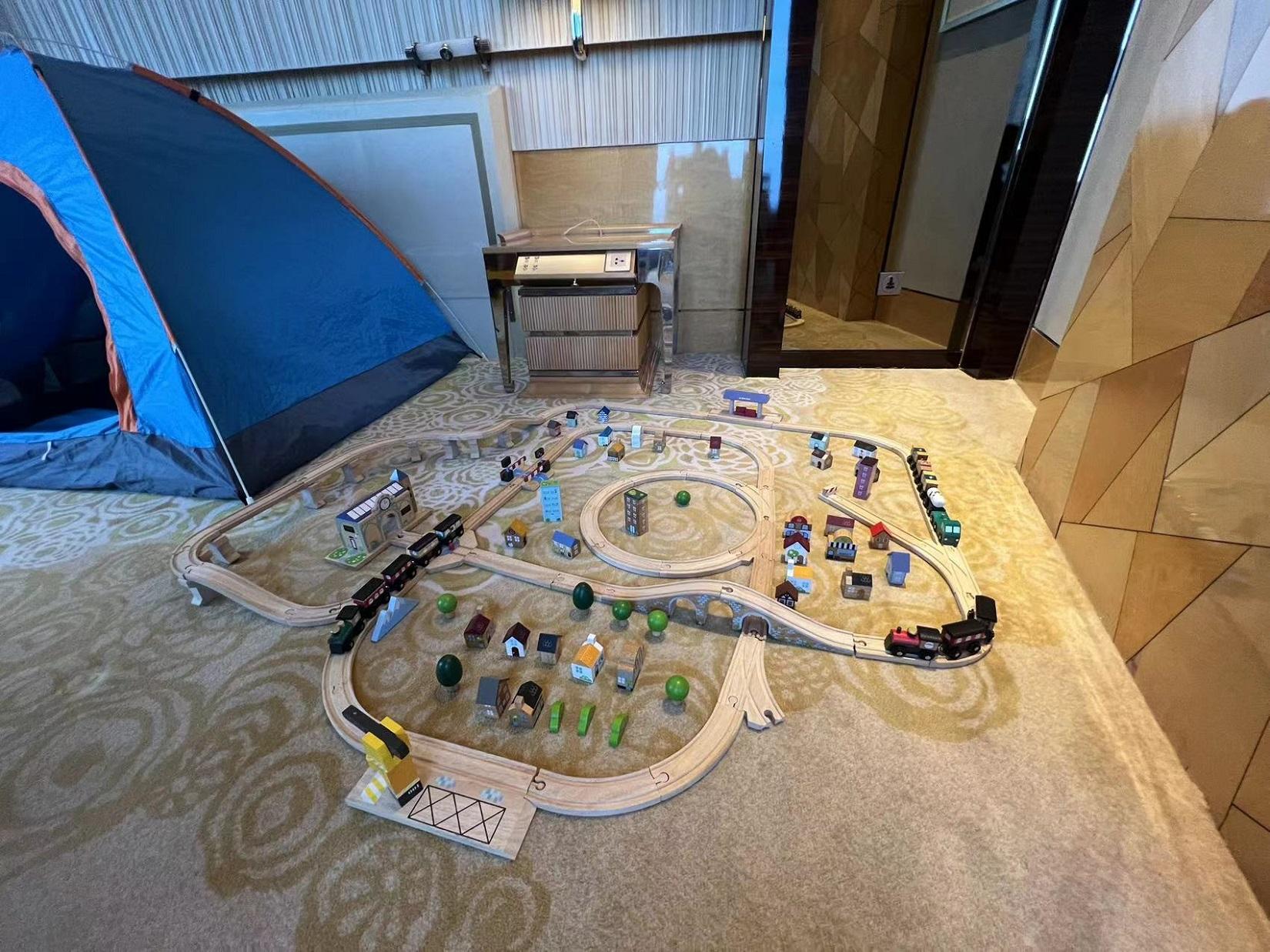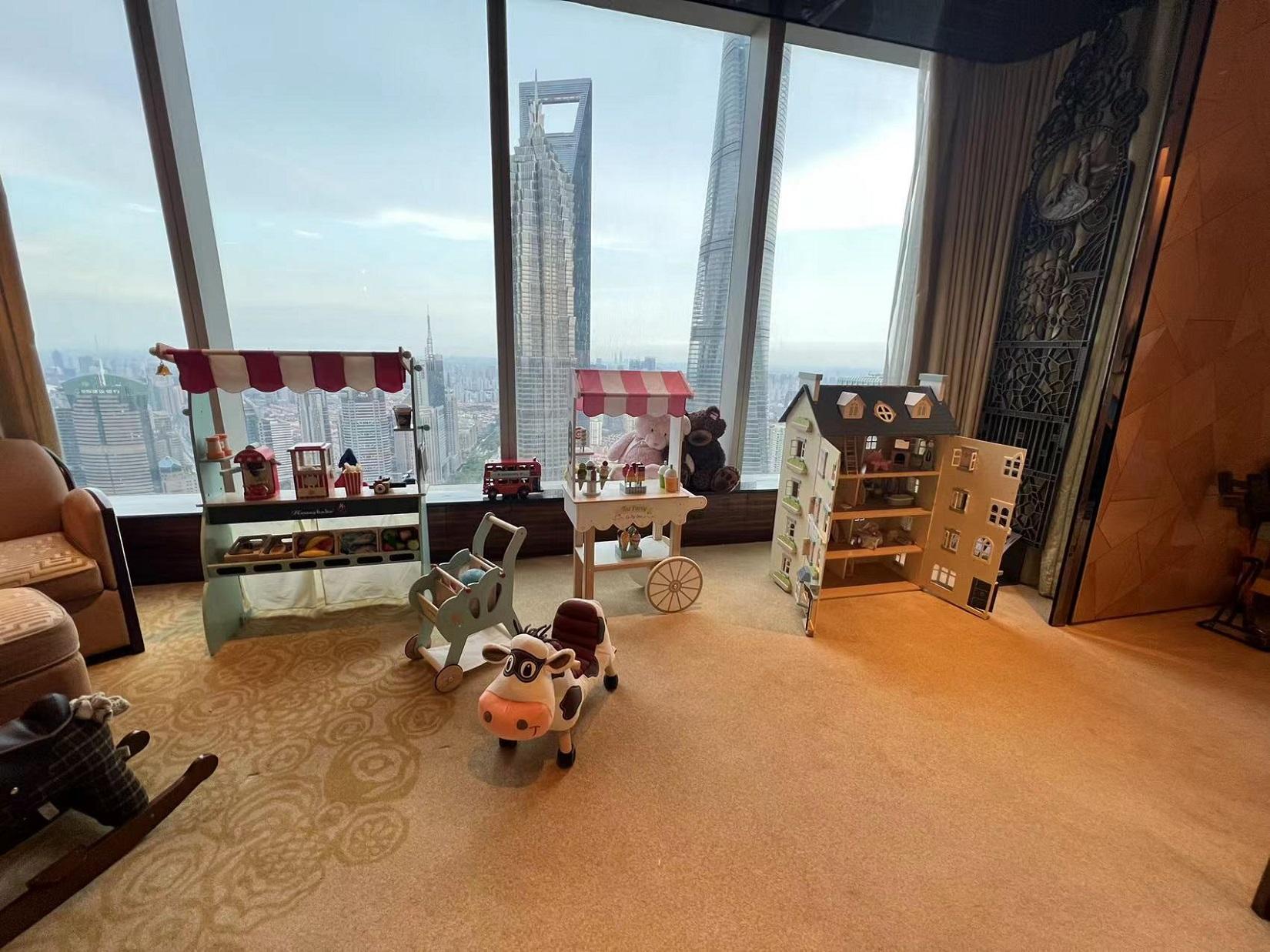 Little Safari Adventurer
The Kids Club offers a place to leave your children while you indulge in a massage in the on-site spa or complete your daily workout in the fitness centre. It is a fun and welcoming space that is supervised by one staff member, ensuring children stay safe and comfortable.
When booking a family holiday at Ritz-Carlton Shanghai, Pudong, we recommend taking advantage of the Little Safari Adventurer. This is a great experience for children. There is a kids themed in-room welcome amenity, a discovery map, backpack and coloured pencils. In addition to this, the team set up a safari tent in your room, enabling children to be adventurers for the night or their entire holiday.
Ritz-Carlton Shanghai, Pudong have thought of everything to make younger guests feel welcome and enjoy their stay. They have the chance to explore, play and make new friends when using the kids club.
Toys and Games for All Ages
The Kids Club at the Ritz-Carlton Shanghai, Pudong offers exclusive access to children staying in the hotel that have booked the Ritz Kids package. Children can enjoy a host of fun games and free play with small tents, little towns with bridges, houses and towns to the tables and chairs where they can draw or colour.
The Kids Club offers the same spectacular city views with large windows that allow for an abundance of natural light. This is not a large kids club, but the team have thought of everything to keep children engaged and entertained. There is a beautiful dolls house, rocking horses, push carts, ride on toys and a host of games and toys to be enjoyed during their time in the kids club.
For parents, this kids club offers you the opportunity to leave your children to have fun and make new friends while you enjoy the adult facilities in this luxurious hotel, whether it's an hour in the gym or a couples massage in the on-site spa. The children love the space and the supervisor has child care experience, encouraging all children to play and engage during their stay.