Top 5 Best Value Family Friendly Hotels in Oman
A visit to Oman with your family can be delightful. It is fun to try new food, visit the shops, and take in the sights. Where you stay determines your level of comfort and quality of rest while on holiday. A great hotel doesn't have to be expensive. We evaluated many of them and found these 5 are the top for value and being family-oriented.
Kempinski Hotel Muscat
The Kempinski Hotel Muscat places the beach right outside the front door. The view of it is amazing, and guests appreciate the private beach so they aren't crowded. The beach offers loungers, volleyball in the sand, boating, windsurfing, fishing, snorkelling, diving, and much more! There are two wonderful restaurants located at this hotel.
If you wish to play golf, one of the best courses in Oman is about a 5 minute drive from the hotel. Bowling is offered, and it is a great way for some competitive family fun if you have older children. There are family activities offered each day and a kid's club. Babysitting is also available, helping you balance family time with adult only activities.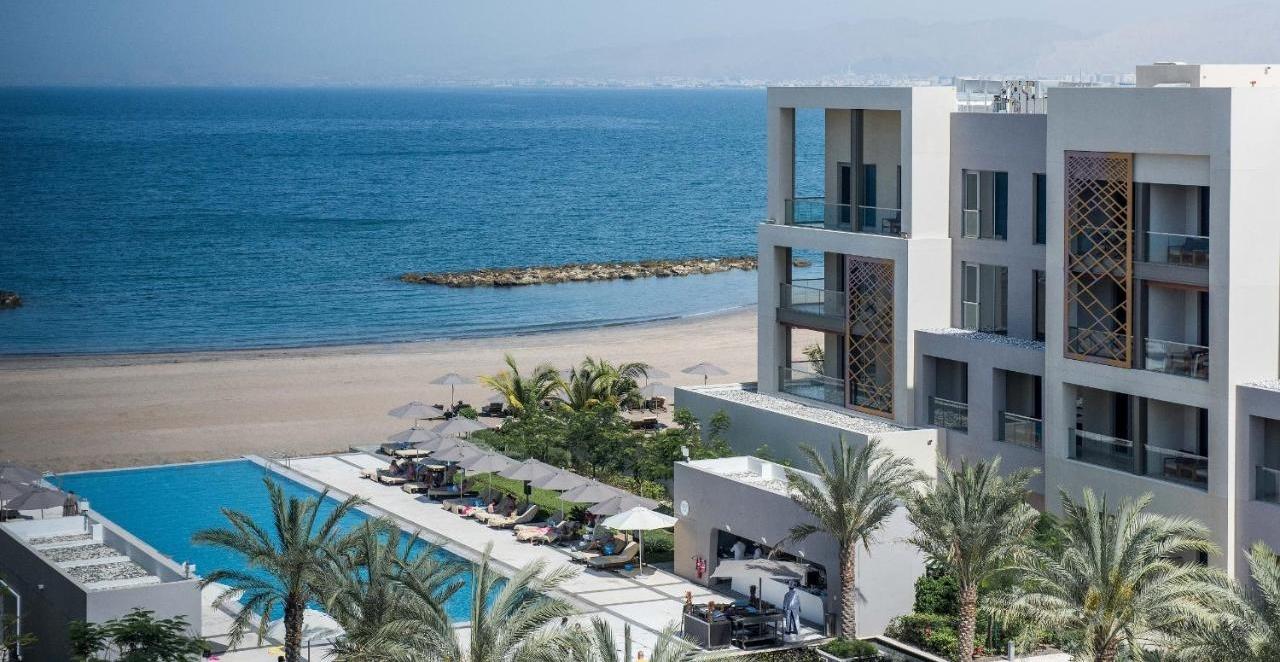 Image: The Kempinski Hotel Muscat is relaxing, beautiful, and puts the beach at your fingertips.
Alila Jabal Akhdar
This hotel is located 2,000 feet above sea level, offering you a view you will never forget! It is in a peaceful location with views of the mountains around you. There are many wonderful paths to explore around this area. You can hike by foot or you can rent bicycles. Childcare services are offered at the Alila Jabal Akhdar.
For older children, archery can be a fun outdoor family activity. There are daily activities for children and families to enjoy. A kid's club is also available. The restaurant offers a variety of terrific dishes. If you wish to go into town, there is a shuttle that will conveniently take you back and forth.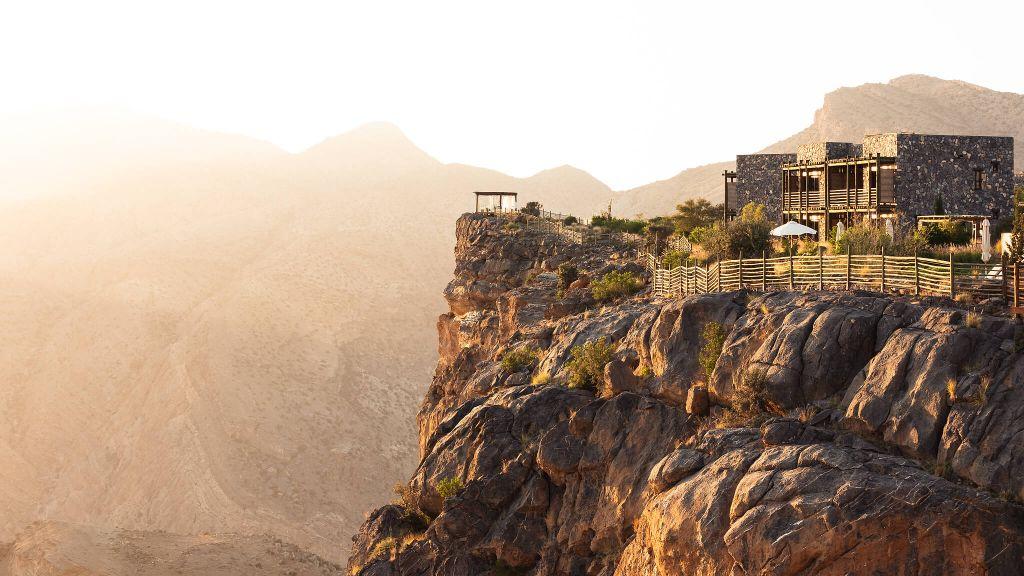 Image: Stay in a unique place with the best view at Alila Jabal Akhdar.
W Muscat
The elegant décor of W Muscat is enticing to many guests. This is a large hotel with close to 300 rooms and suites. There are 5 amazing restaurants here, giving guests many choices when it comes to what they eat. The beautiful beach is outside the front of the hotel, and it is a private area for guests only. Go out on a boat, snorkel, dive, or just relax and listen to the water.
There are many shops, places to eat, and museums not far from the hotel. Lovely parks offer a place for kids to play and explore. Stal Gallery & Studio is a wonderful place to see artwork from the area. The Opera House is also a popular attraction to visit.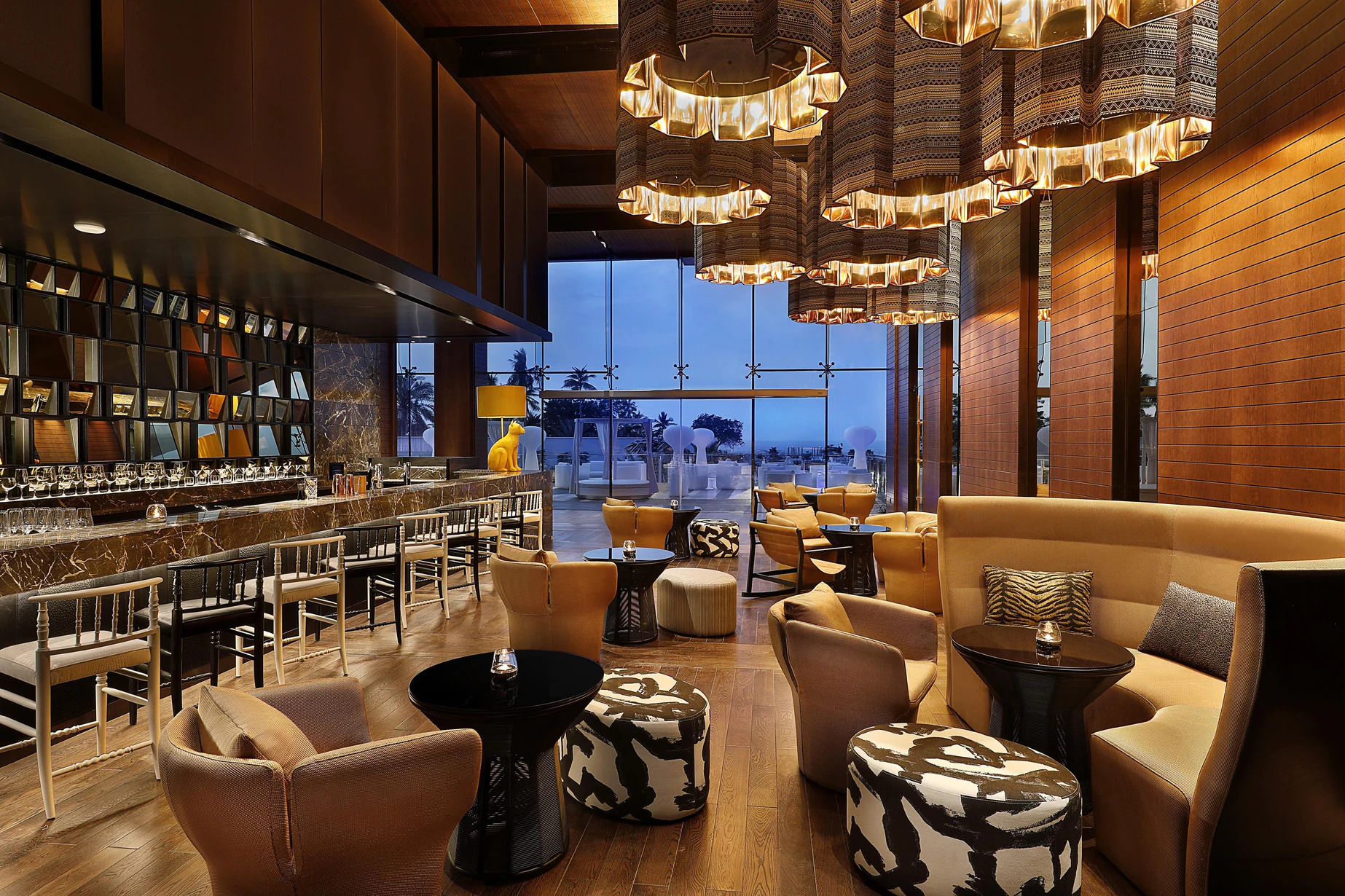 Image: The W Muscat is a gorgeous hotel with plenty to offer here and surrounding it.
Al Bustan Palace A Ritz-Carlton Hotel
The surroundings don't get much better than when you stay at the Al Bustan Palace A Ritz-Carlton Hotel. You will feel like royalty here due to the design outside and the plush interior. It is surrounded by the beach and the mountains, and away from the noise of the city. The Gulf of Oman offers many activities you and your family can take part in.
The hotel offers a game room, puzzles, books, and movies for children to enjoy. There are family activities on the schedule each day and a kid's club. Babysitting is offered if you need someone to help out. Tennis courts are available, and a fun way to spend time with older children.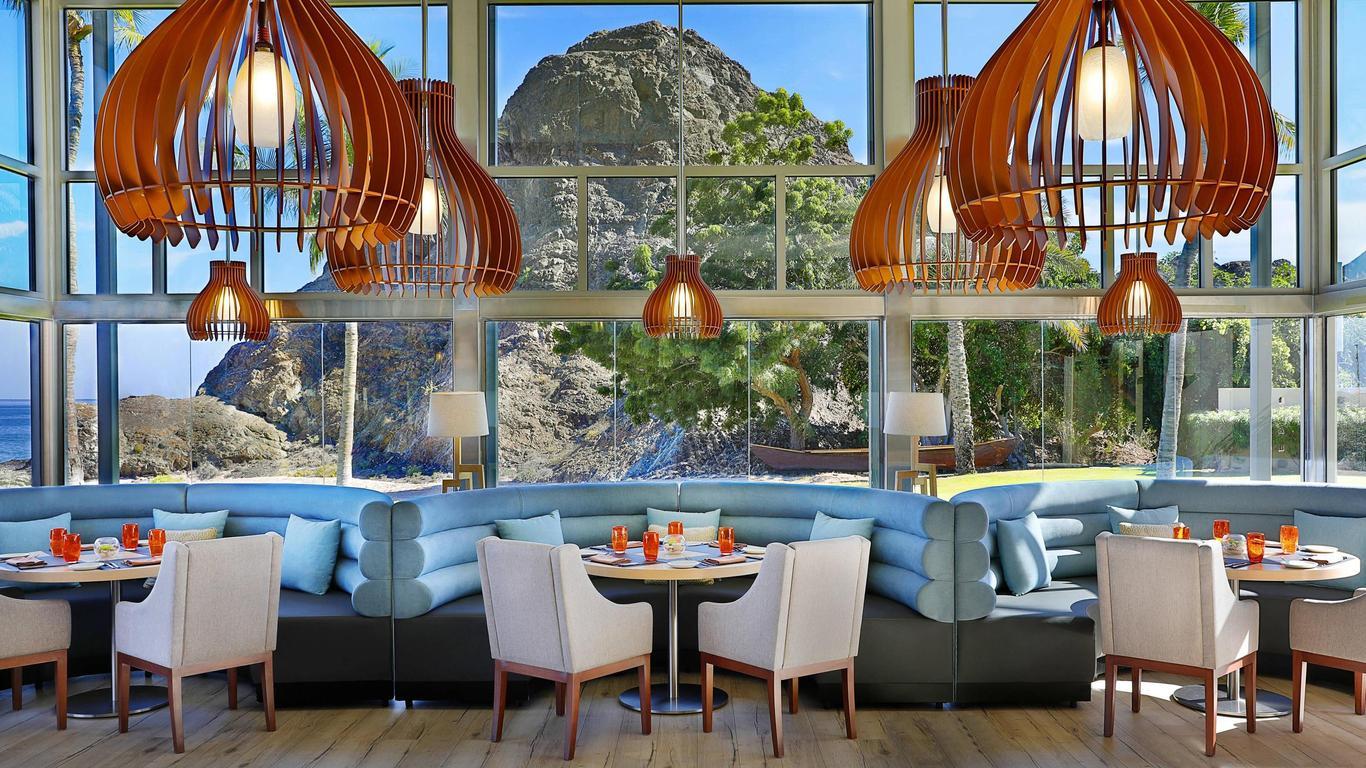 Image: You won't want to go back home when you stay at the Al Bustan Palace A Ritz-Carlton Hotel.
Sheraton Oman Hotel
Since the Sheraton Oman Hotel is the tallest building in the city, you get a great view! This lovely hotel is close to shops, live entertainment, restaurants, and popular tourist attractions. No matter which direction you go, you find plenty to explore. The restaurant offers wonderful food and there are three swimming pools your family will enjoy.
Spend some time on the scenic trails at Mutrah Geotrek. Your family will love the time together and you can explore at your own pace. Bring along lunch with you or some snacks. Vox Cinema offers the newest releases if you would like to take in a movie.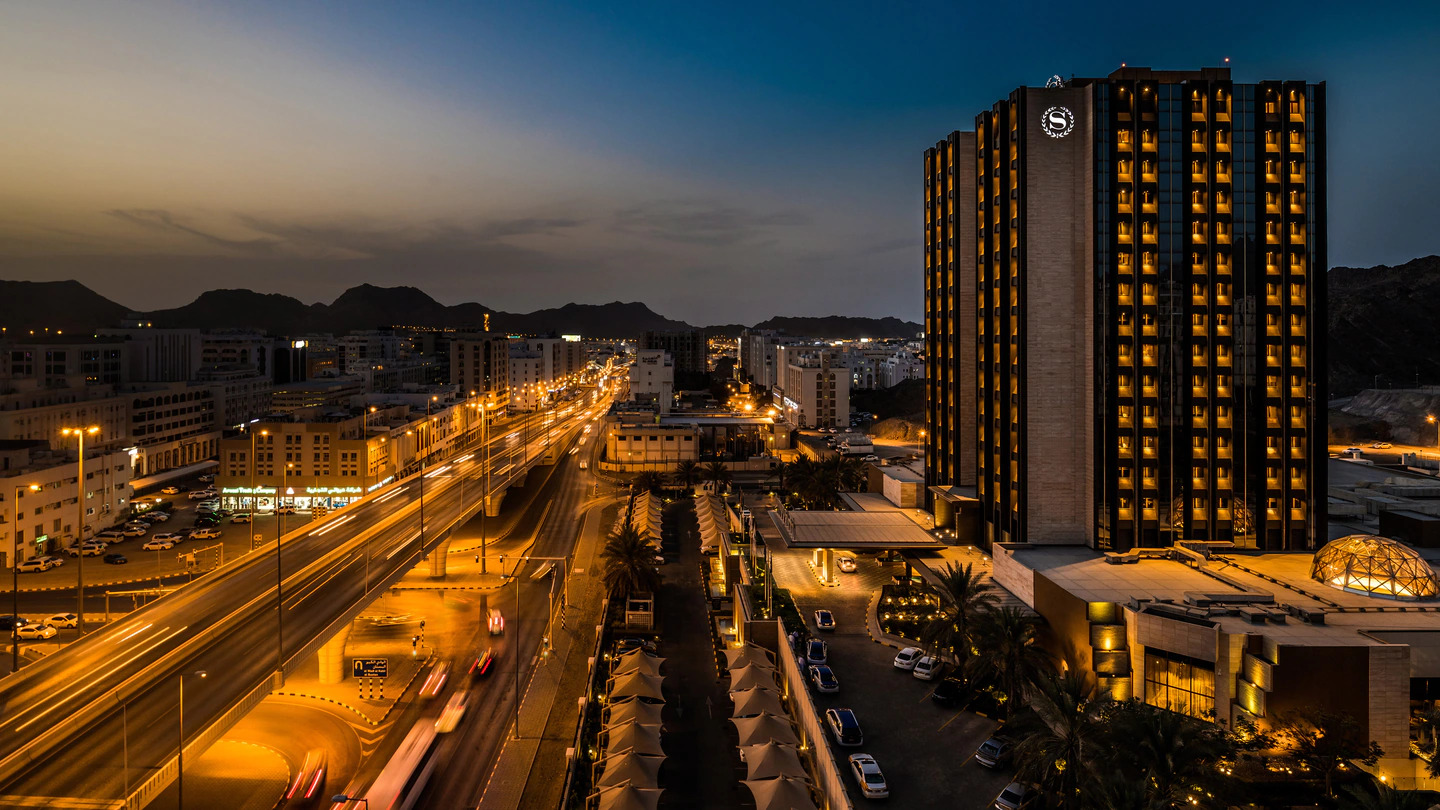 Image: The Sheraton Oman Hotel offers amazing rooms for guests and it is close to everything you wish to see!