Top 5 Rated Luxury Family Friendly Hotels in Singapore
Any time your family has a chance to travel to Singapore for holiday, it is going to be a remarkable time! Where you stay shouldn't be something you take lightly. You can stay in any of these top luxury family friendly hotels without any worries. We have done lots of reviews, and these hotels in the area are at the top of our list!
The Fullerton Bay Hotel Singapore
This waterfront hotel has more than 100 rooms, all of them elegantly decorated. You will love the way it looks from the moment you enter! The Fullerton Bay Hotel Singapore is very close to many of the common attractions, and walking tours are available. Babysitting is provided if you want some adult adventures.
The hotel features books, movies, and DVDs for children to engage with. There are four swimming pools, including one with an amazing rooftop view. Marina Bay is about a 5 minute walk from the hotel, offering plenty of water sports and activities. Merlion Park is a great place to see statues and take in the history of this area.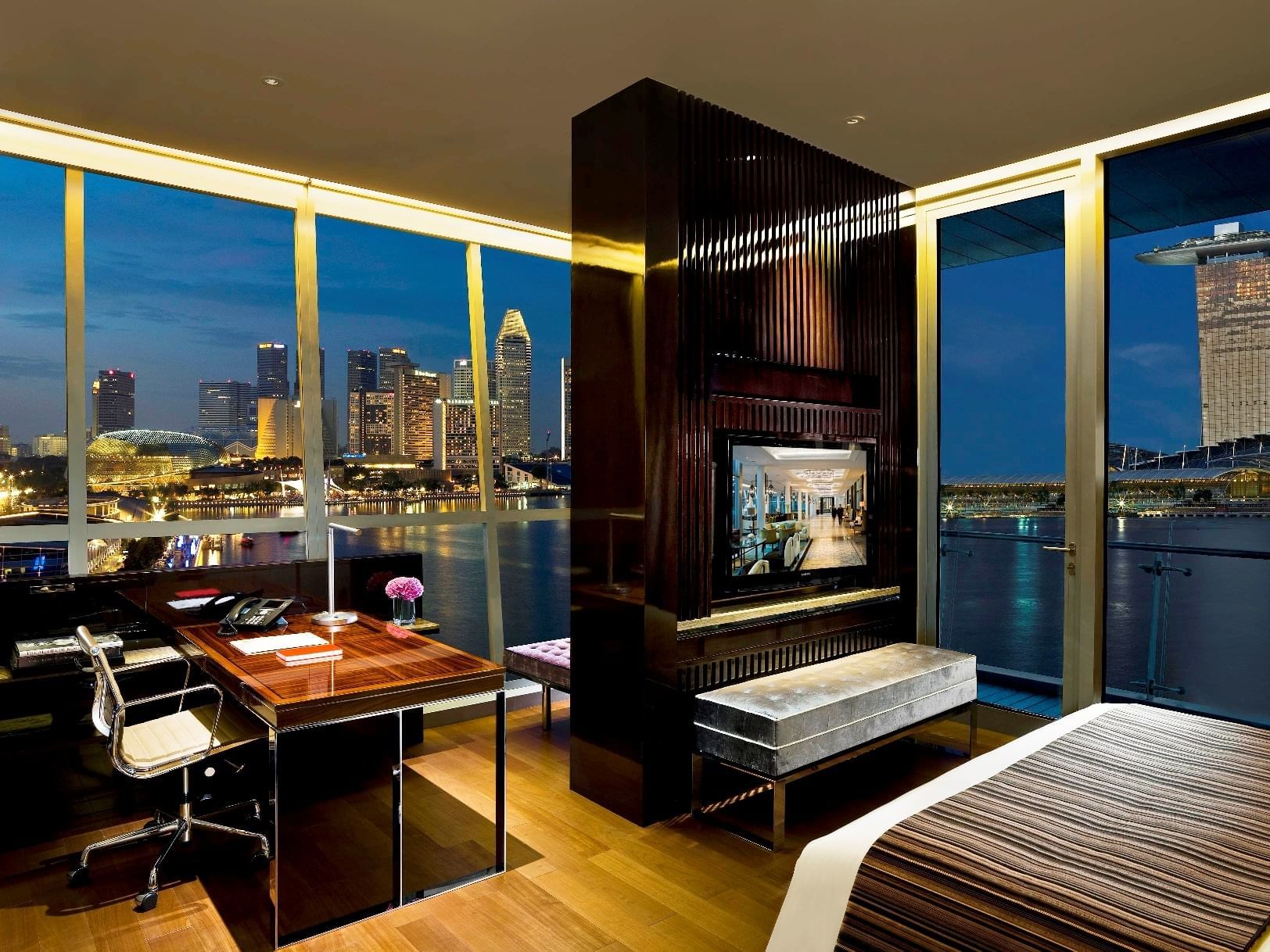 Image: The large room, unforgettable view, and location all ensure The Fullerton Bay Hotel Singapore doesn't disappoint!
Regent Singapore
Guests enjoy the quiet and amazing Regent Singapore. In just a few minutes you can walk to Orchard Road or the Botanical Gardens. The best shopping is found around Orchard Road, with one of a kind items. There is plenty of live entertainment, music, vendors, and food too. Walking tours are available from the hotel, and they also feature bicycles for rent.
Babysitting is offered at the hotel. Children's programs are available on the TVs in the hotel rooms. The Forum Shops and Tangling Shopping Centre are also great places to explore not far from the hotel. Make sure you have plenty of space in your luggage for items you buy!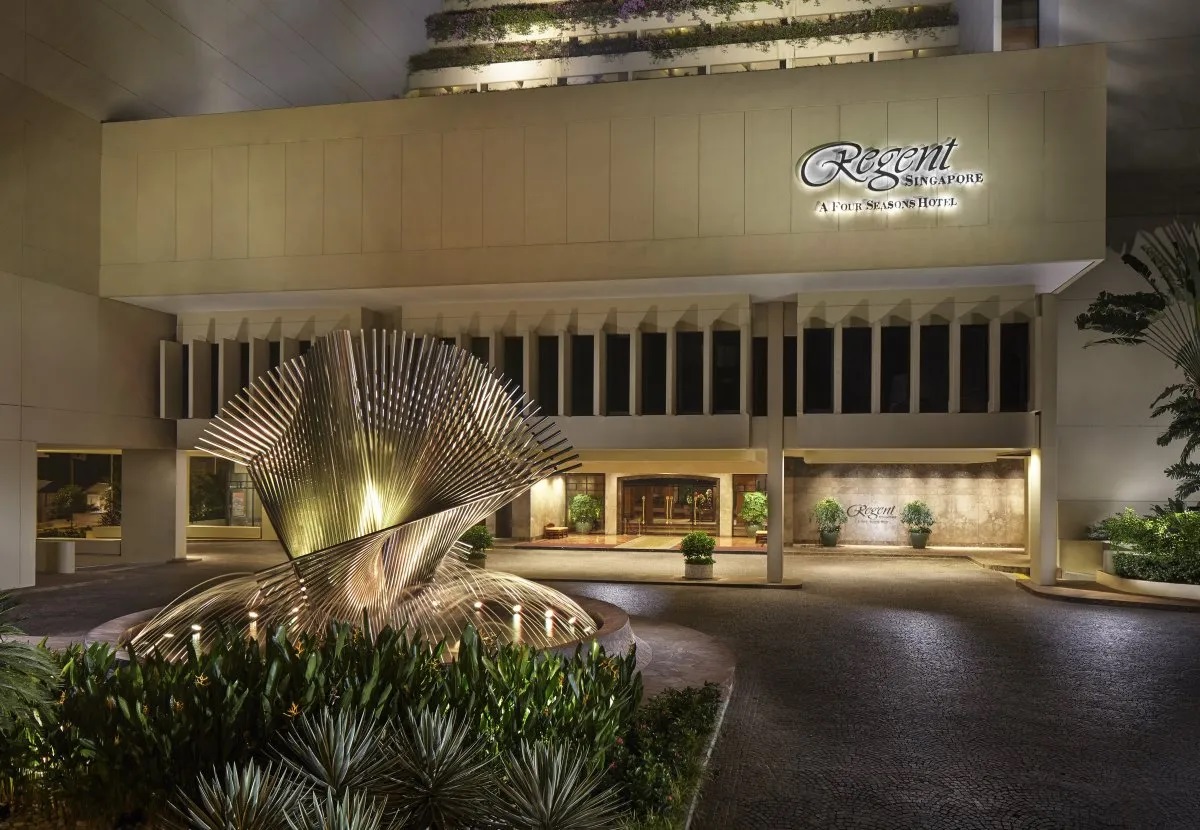 Image: The Regent Singapore is a lovely hotel, and it is in an excellent location for shopping and exploring!
The Capitol Kempinski Hotel Singapore
This downtown hotel is widely regarded for the exterior architecture, and it doesn't disappoint on the inside either! The Capitol Kempinski Hotel Singapore also offers excellent access to the best shops and places to dine in this area. You can walk in any direction and find places to see and great food available.
Daily activities are offered for children to enjoy at this hotel. It features two swimming pools, one of them with saltwater. There are two excellent museums, each less than a 5 minute walk from the hotel. Plan a day each at The National Museum of Singapore and The Peranakan Museum. Each has many elements your family will enjoy learning about.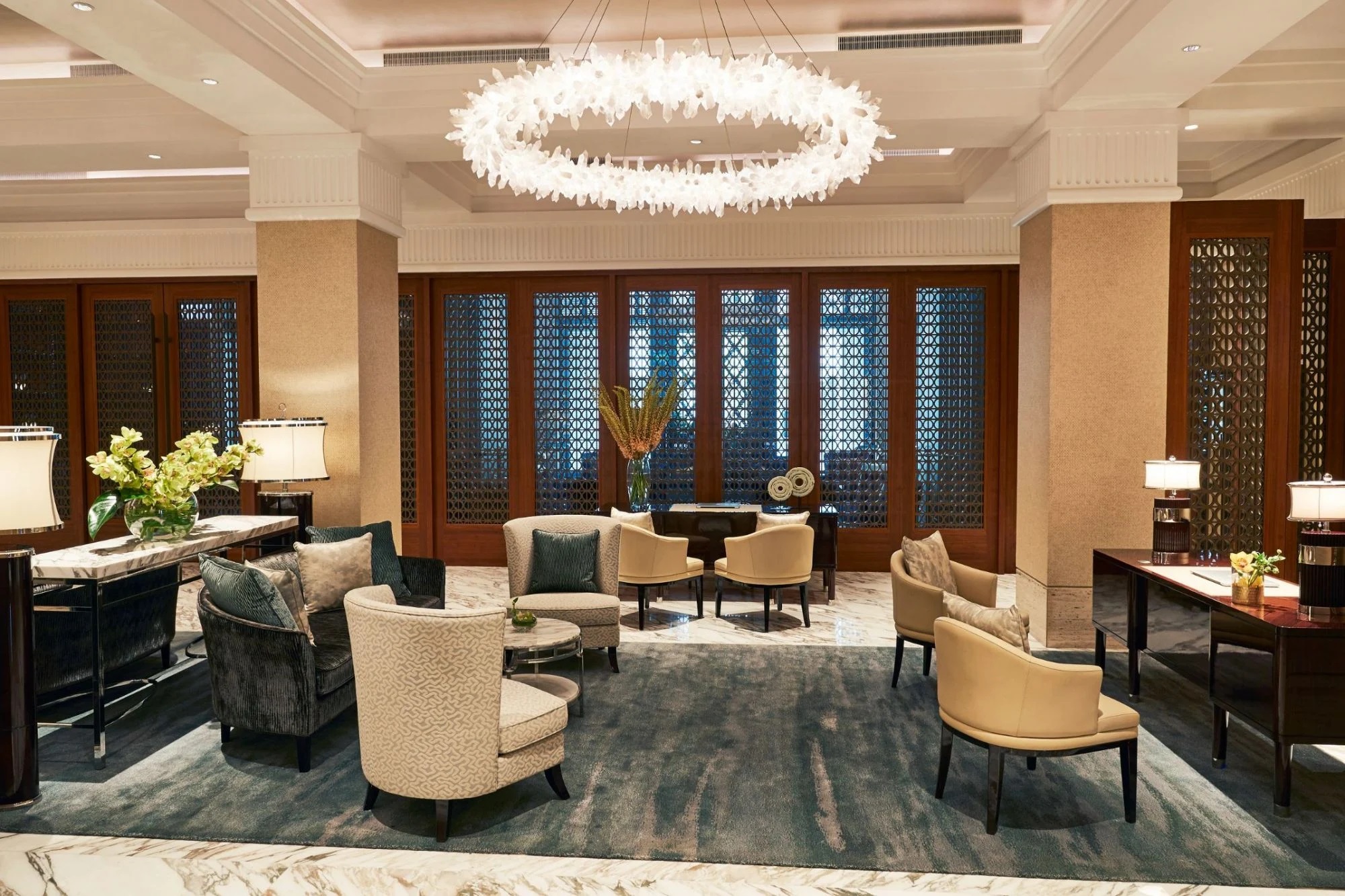 Image: The Capitol Kempinski Hotel Singapore is remarkably decorated inside and out, and also in a central part of town.
Four Seasons Hotel Singapore
This hotel has amazing rooms and they are designed like small apartments. When you are on holiday with a family, this design can give everyone the space they need to relax and sleep well. Babysitting is offered, giving adults a chance to balance a family holiday with some alone time too.
The Four Seasons Hotel Singapore features tennis courts – some indoors with air conditioning! There are three swimming pools, one of them designated for adults only. Emerald Hill is a wonderful place to explore the history of the area and get pictures of the statutes. ION Orchard offers a magnificent planetarium.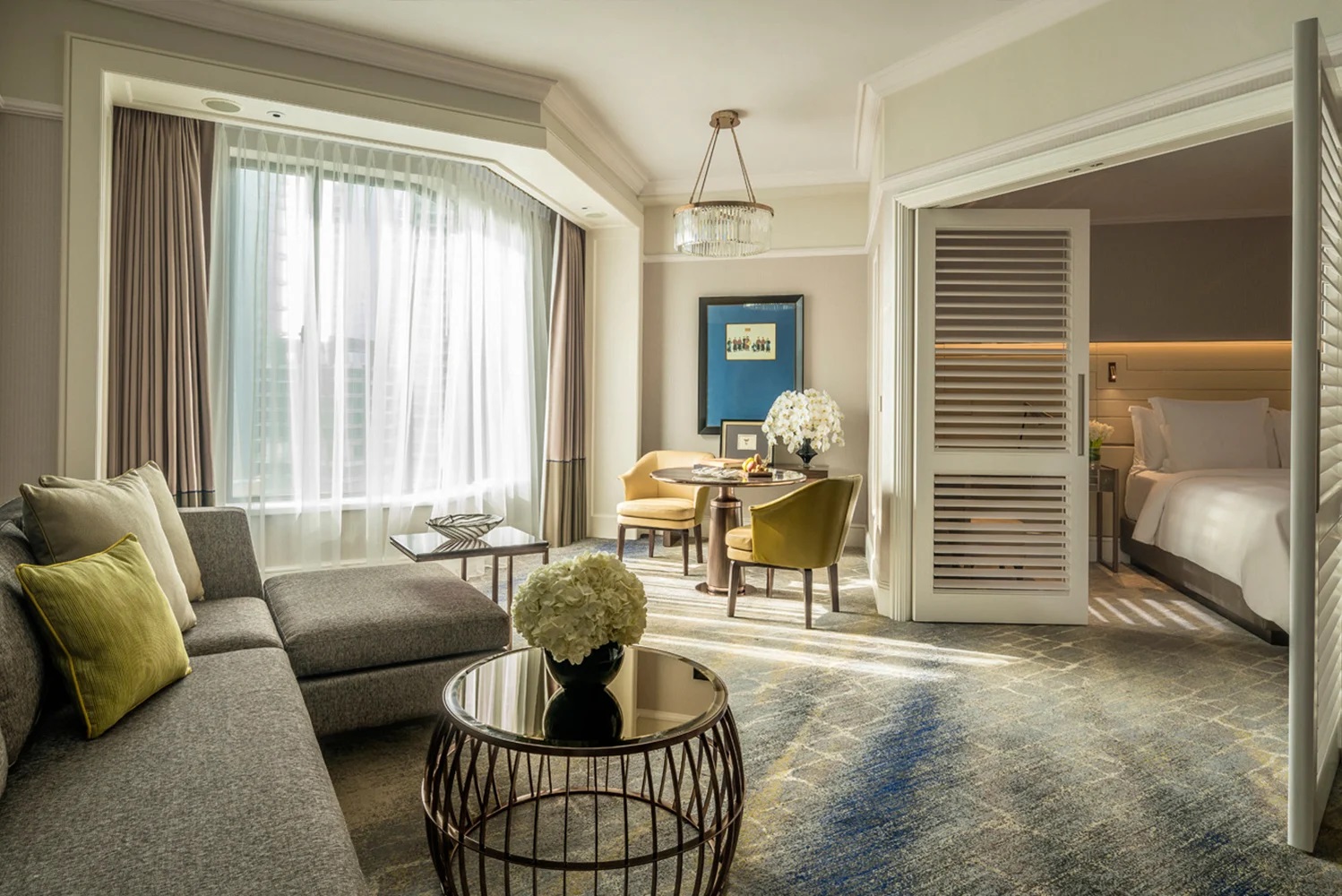 Image: You can't help but fall in love with the spacious rooms and décor at the Four Seasons Hotel Singapore.
Raffles Hotel Singapore
The Raffles Hotel Singapore is an iconic landmark, and even the locals appreciate the details and beauty it offers. The courtyard is a wonderful place to visit, have a meal, or talk a walk through the colourful gardens. The hotel has a wonderful restaurant and you can eat inside or outside. There is childcare offered, ideal for parents that want a romantic dinner or an adventure without the little ones.
There is nightly entertainment offered at this hotel. Several places to hear live music and bars are within walking distance. Pororo Park Singapore is down the block, and offers a huge playground for the kids. It is also a wonderful place for a picnic.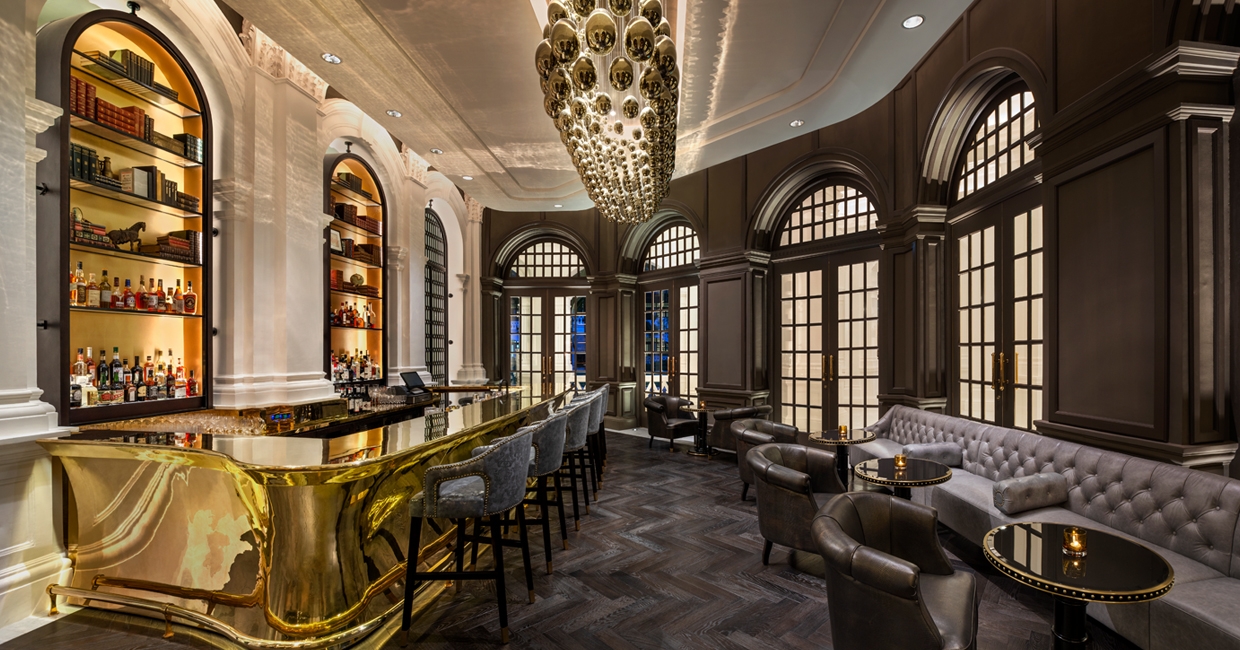 Image: Enjoy the vintage décor with fine details at the Raffles Hotel Singapore.