There is two Kids Clubs at Al Baleed Resort Salalah by Anantara, the Kids Club and Teens Club, both of which open daily from 9am to 6pm. The Kids Club is easy to find, located next to the gym and tennis courts.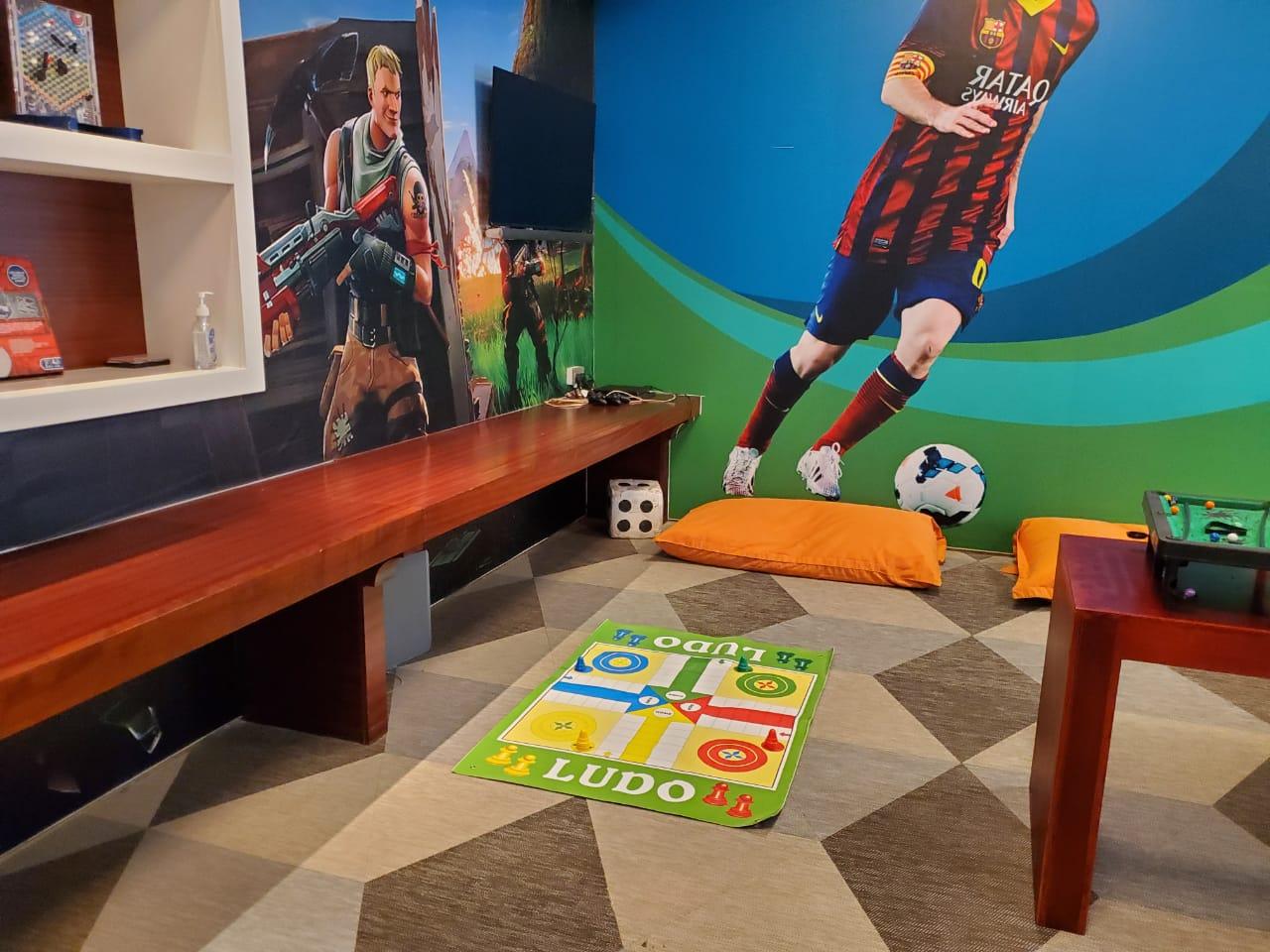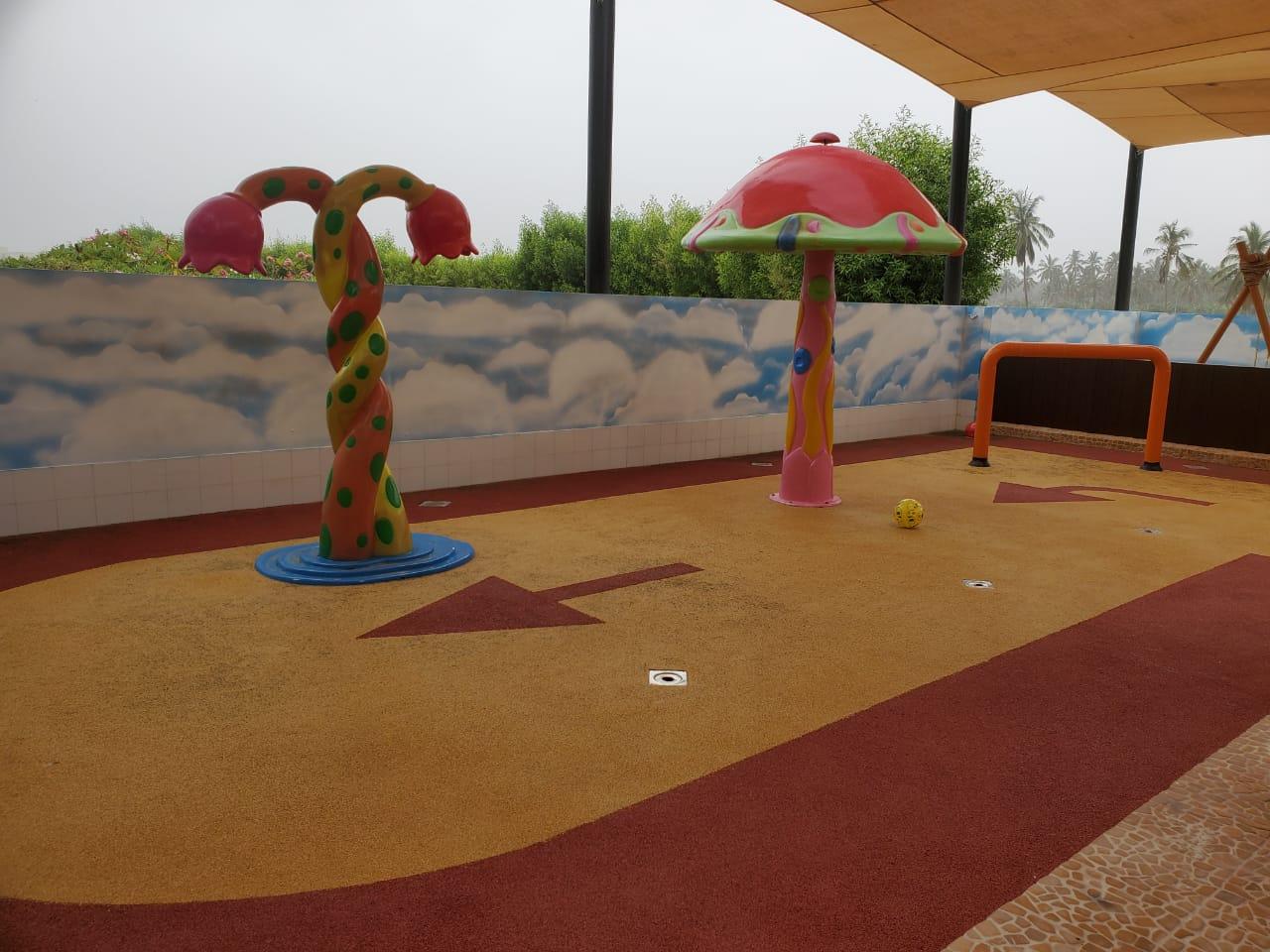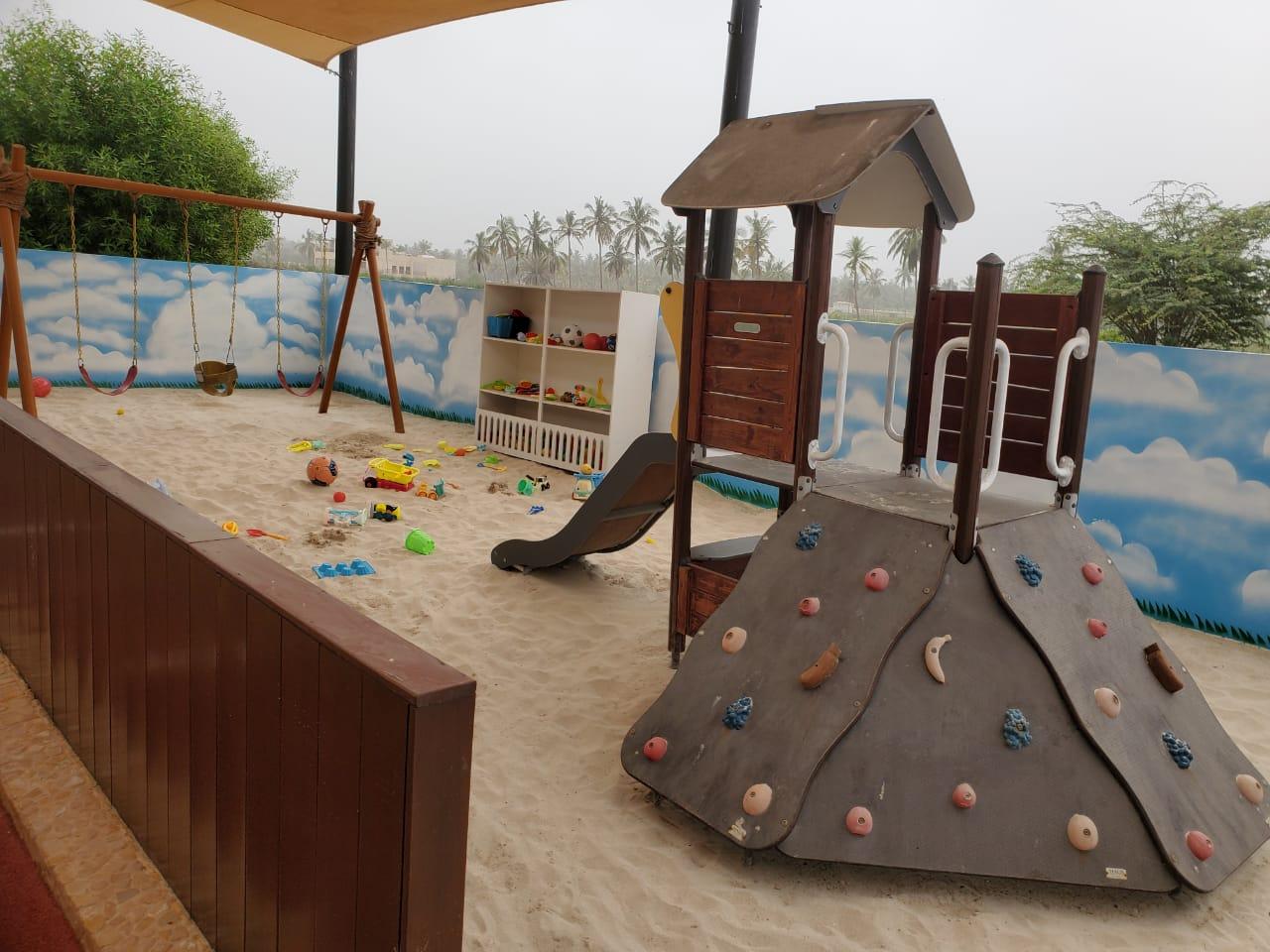 Children under the age of twelve can enjoy complimentary access to the Kids Club while staying at Al Baleed Resort Salalah by Anantara, which offers indoor activities, a playground and splash pool. There are experienced staff on site to supervise the children throughout the day, enabling parents to take advantage of some of the adult activities on offer, such as a relaxing day at the spa or a bicycle ride through the local area.
The Teens Club caters to those over the age of twelve, offering a chance to make new friends and socialise with ludo games, pool table, Playstation and Xbox games.
Scheduled Activities for Younger Guests
This five star resort provides supervised care for their younger guests, keeping them entertained throughout the day with changing scheduled activities. Some of the activities little ones enjoy include musical chairs, memory games, kids yoga, bracelet making, paper weaving, dance clubs, card making and more.
Children can take part in the scheduled activities, or they can enjoy free play, making use of the choice of books and games inside this dedicated Kids Club. Alternatively they can play in the playground area or cool off in the splash pool, all under the watchful eye of an experienced child minder.
You can see an example timetable below: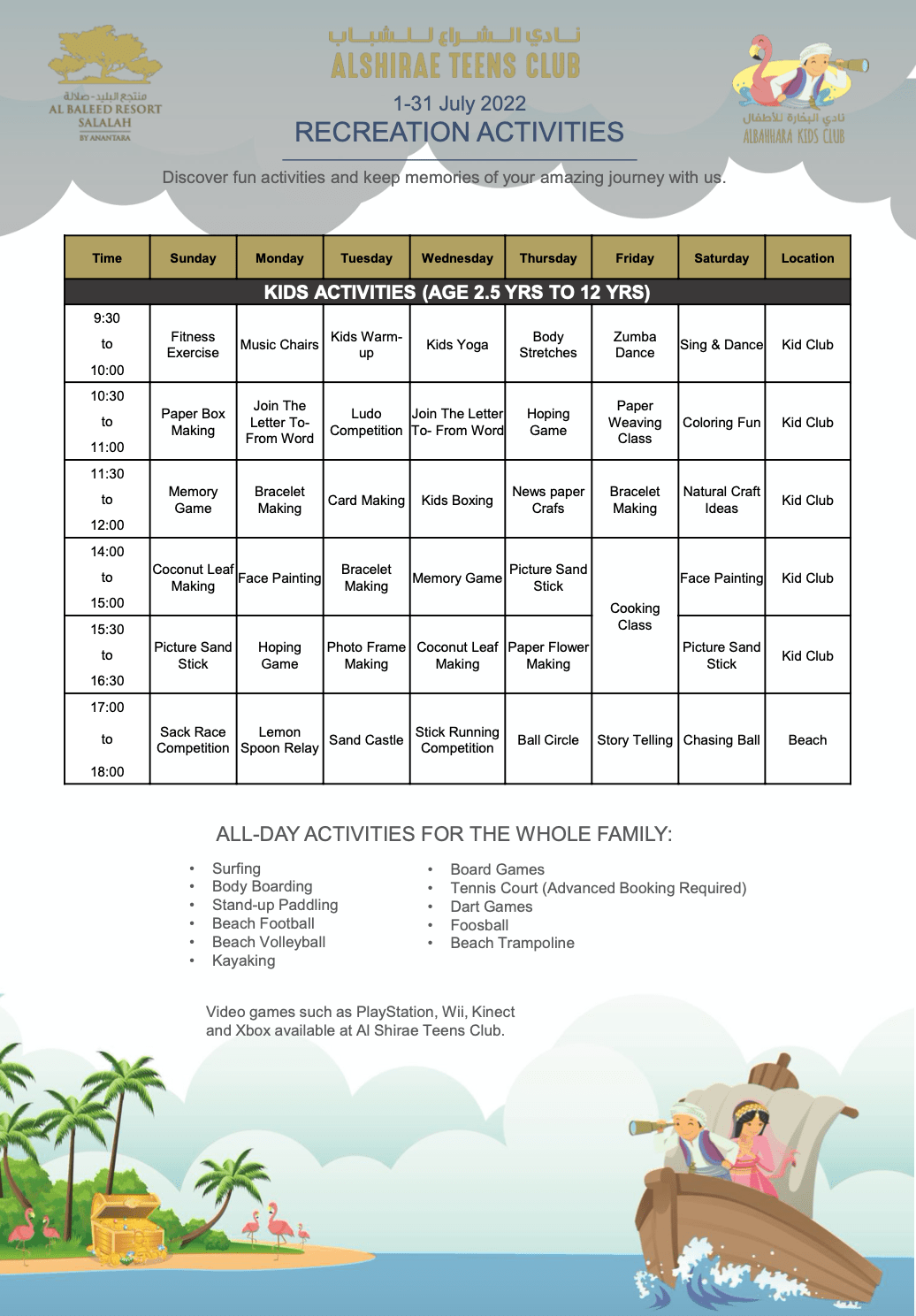 Socialise and Relaxing Fun at the Teens Club
The Teens Club at Al Baleed Resort Salalah by Anantara has been designed to keep the older children entertained, helping them make friends with other teens staying at the resort and socialise. Teens can choose from board games, foosball, beach trampoline and video games, which includes Xbox, Playstation and Wii.
Teens can also enjoy family activities with their parents, if they wish, which includes body boarding, stand up paddle boarding, surfing, kayaking, beach football and volleyball.
The Kids Club and Teens Club is a chance of children to let off steam, be engaged and entertained and have fun. The Kids Club team are passionate in what they do, engaging with the children, encouraging them to take part in activities and making them feel welcome. Children of all ages love the Kids Club, where they are kept busy and have a range of things to keep them occupied for hours.