The Kids Club at Amwaj Rotana offers parents and families the ideal opportunity to leave the little ones in the care of experienced staff that will keep them occupied while the grownups have business, shopping and other matters to attend to. The Kids Club at Amwaj Rotana is known as the Flippers Kids Club and is situated on the 1st floor. It is open for those between four and twelve years old from Tuesdays through Sundays, between the hours of 10:30am and 7:30pm, with a lunch break between 12:30pm and 1pm, as well as for dinner between 5:30pm and 6pm. Parents are advised to book their child's or children's visit in advance to ensure they can be accommodated at a time that suits the guest.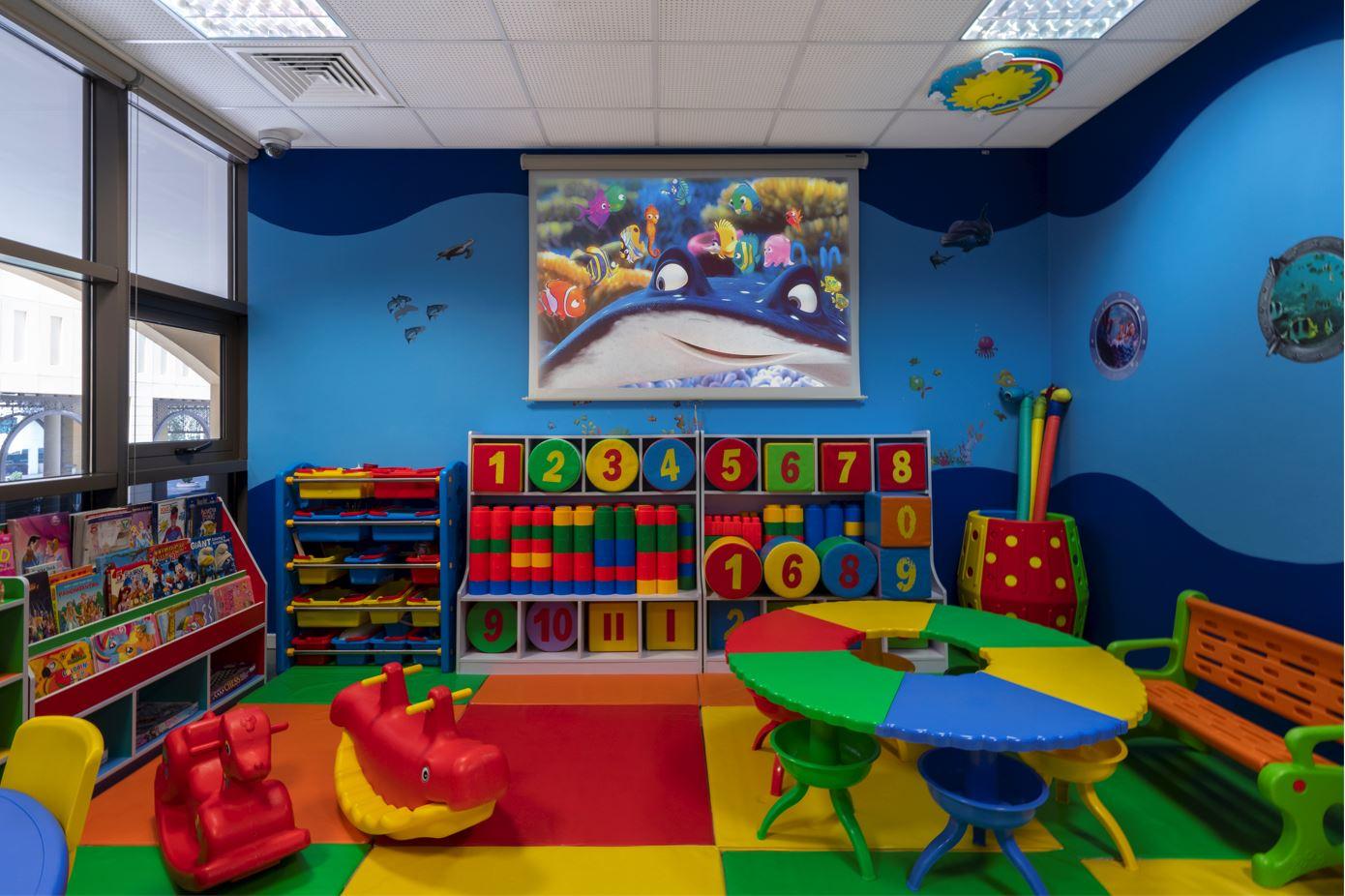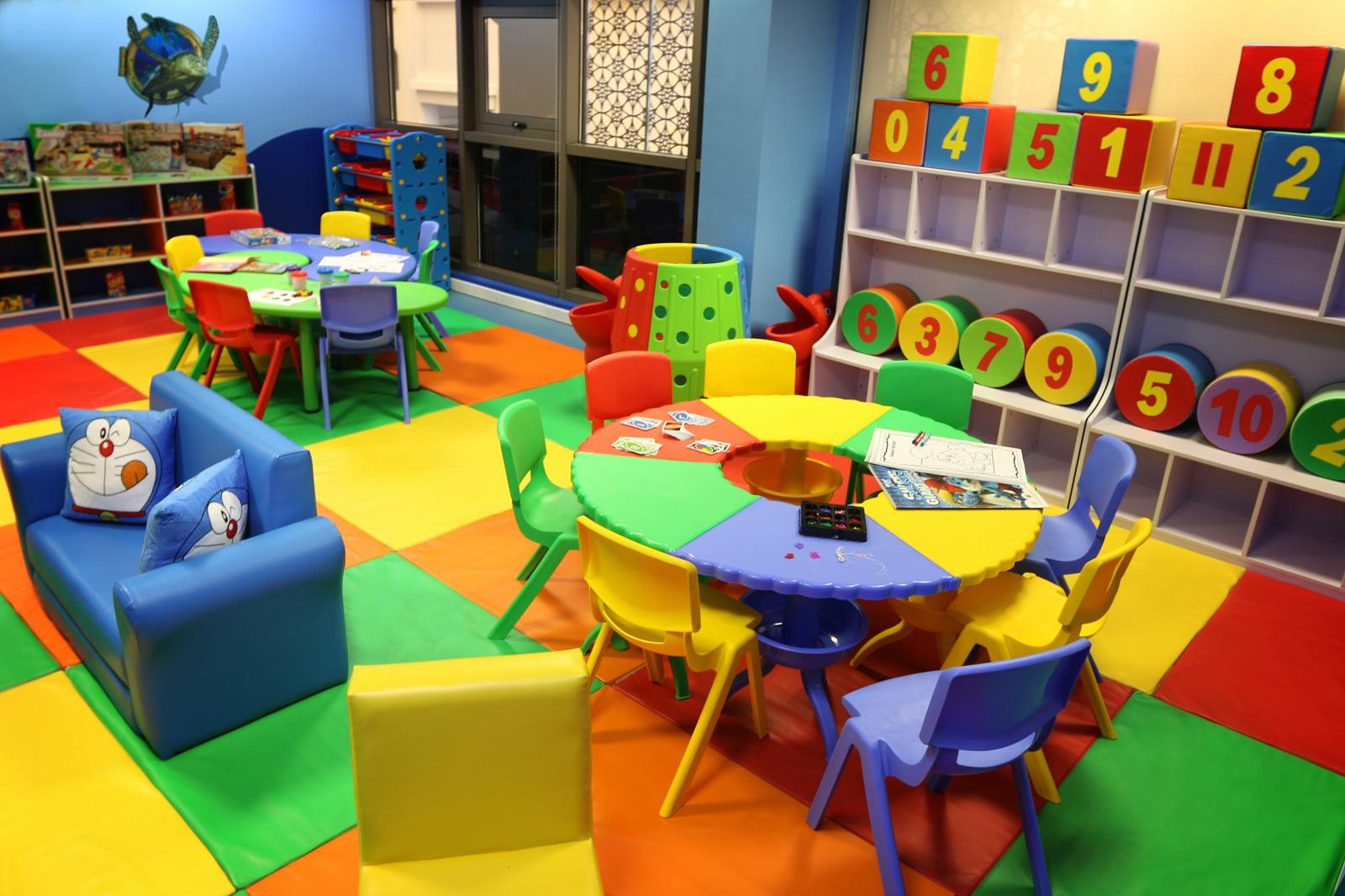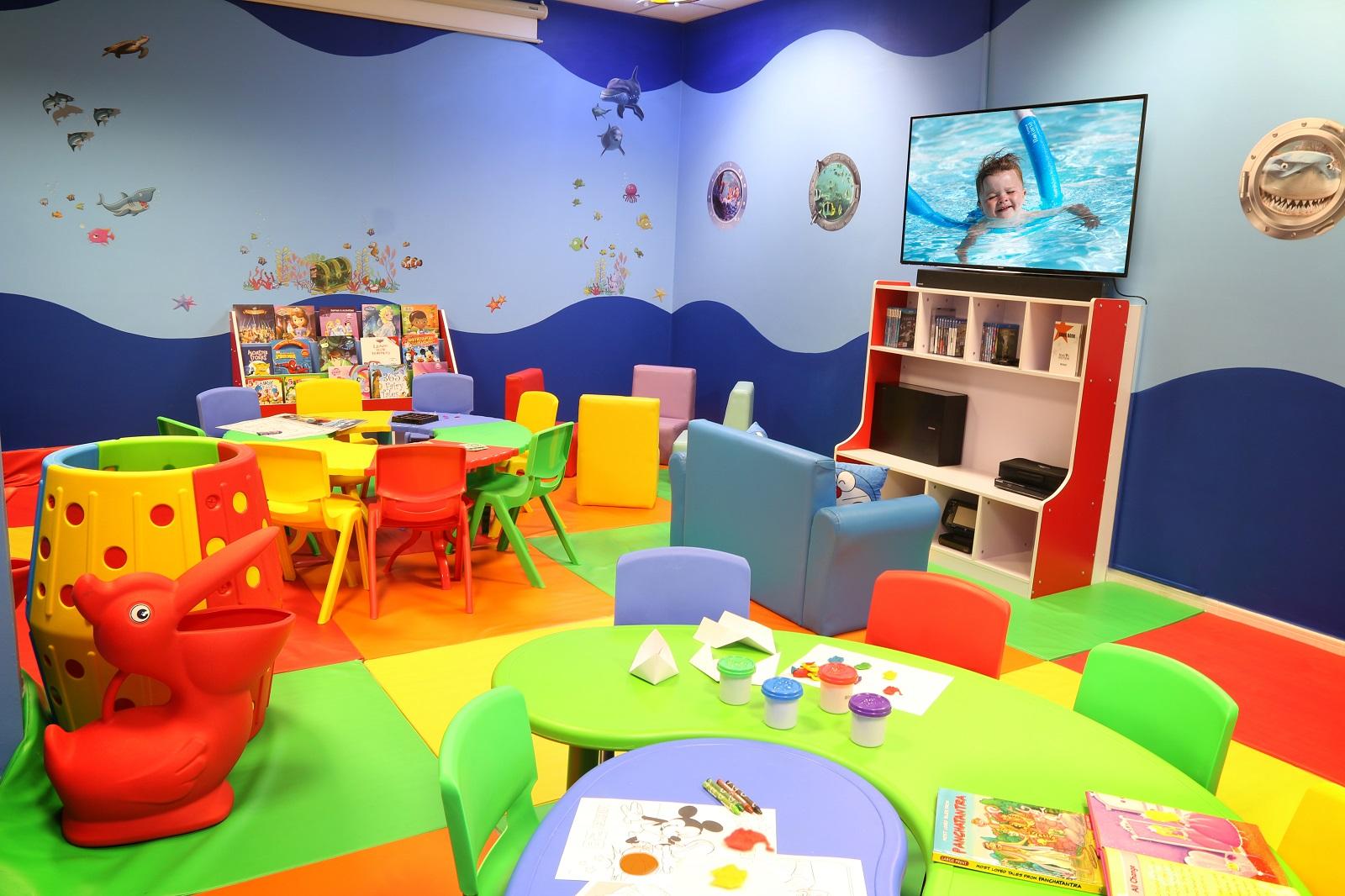 Kids are offered various opportunities to play and partake of some fun, exciting activities when they visit the Kids Club. At the Kids Club they are offered games and play and a programme that features different activities, games and opportunities to learn about the world around them and about themselves and their peers.
Dedicated Play Areas and Staff to Oversee Activities
The Kids Club at Amwaj Rotana offers the young ones ample opportunity to have fun and be entertained with a selection of soft toys to play with and to join the other little ones in a variety of games, and to test their creative side as they take part in arts & crafts, colouring in activities during the colouring workshop. Further activities to keep them busy and their young minds occupied include dance class, yoga, paper flower making, and to end the day's activities, movie time. Staff that oversee the activities are professionally trained to work with this age group and they understand the young ones' need for care and attention too. Kids are welcomed into a space that offers them a warm, friendly reception and an atmosphere with the emphasis on fun while partaking of learning activities at the same time.
An example timetable can be seen below: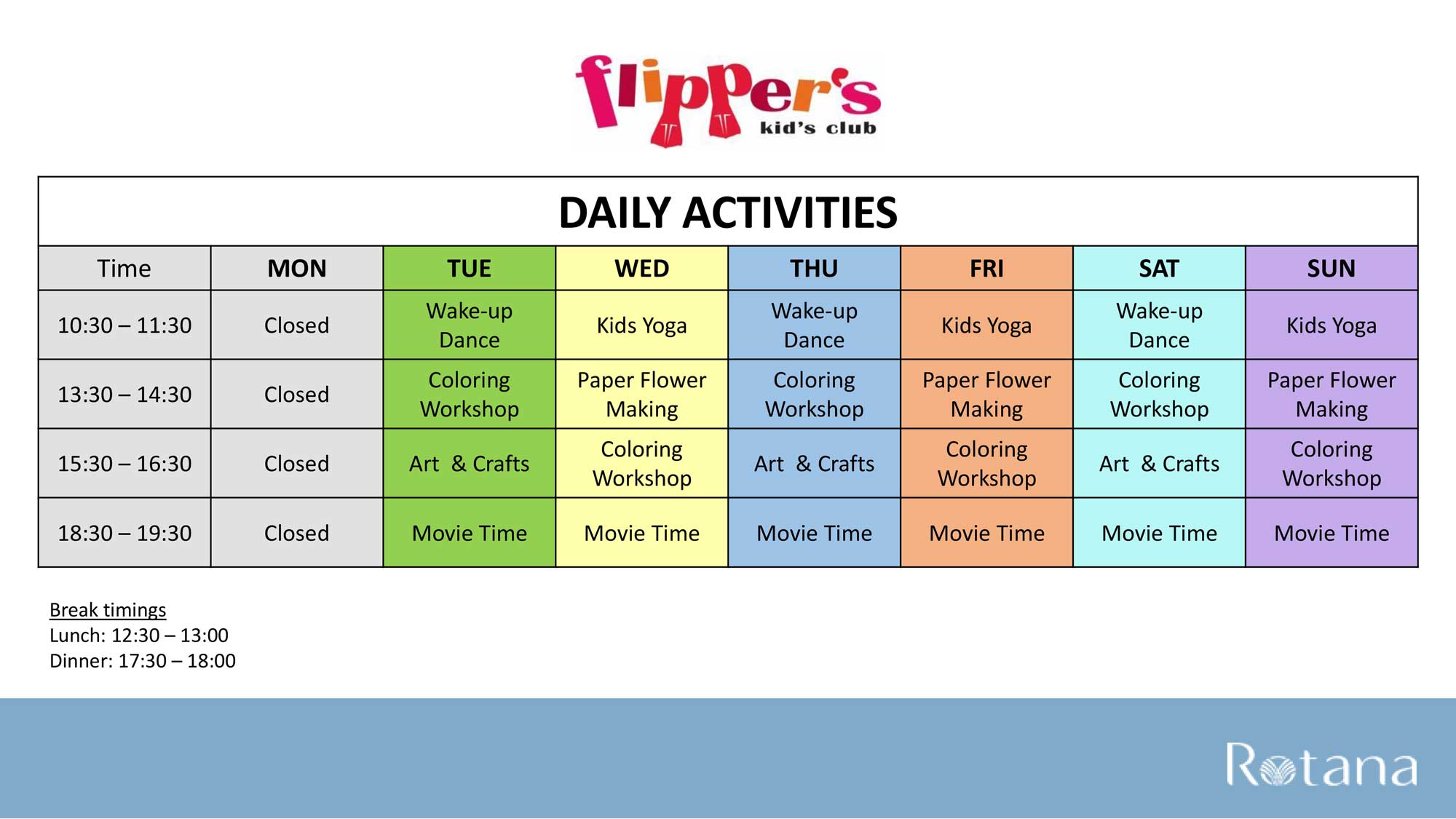 The Interior - Light, Bright and Colourful
The room was designed to offer bright and colourful spaces that appeal to the young ones since they are at a stage where they discover many things around them, such as colours, shapes and space. Colour-coded floor blocks are big enough for the very little ones to be able to identify colour and pattern, and for the older ones to reinforce their knowledge of different colours and the combinations thereof on the floor and other spaces. Tables, chairs and sofas, small scooters and big TV screens add to the aids that the staff introduce to keep them occupied. Learning numbers is encouraged by the big colourful numbers posted around the room, while books offer them the chance to read or page through as they look at pictures. The Kids Club at Amwaj Rotana has an interior that is bright and colourful, and well-spaced to help develop children's sense of personal distance.