Le Meridien Mina Seyahi Beach Resort and Waterpark's Kids Club caters to children aged four to twelve years of age. Open daily, this Kids Club offers a range of fun activities, games and toys.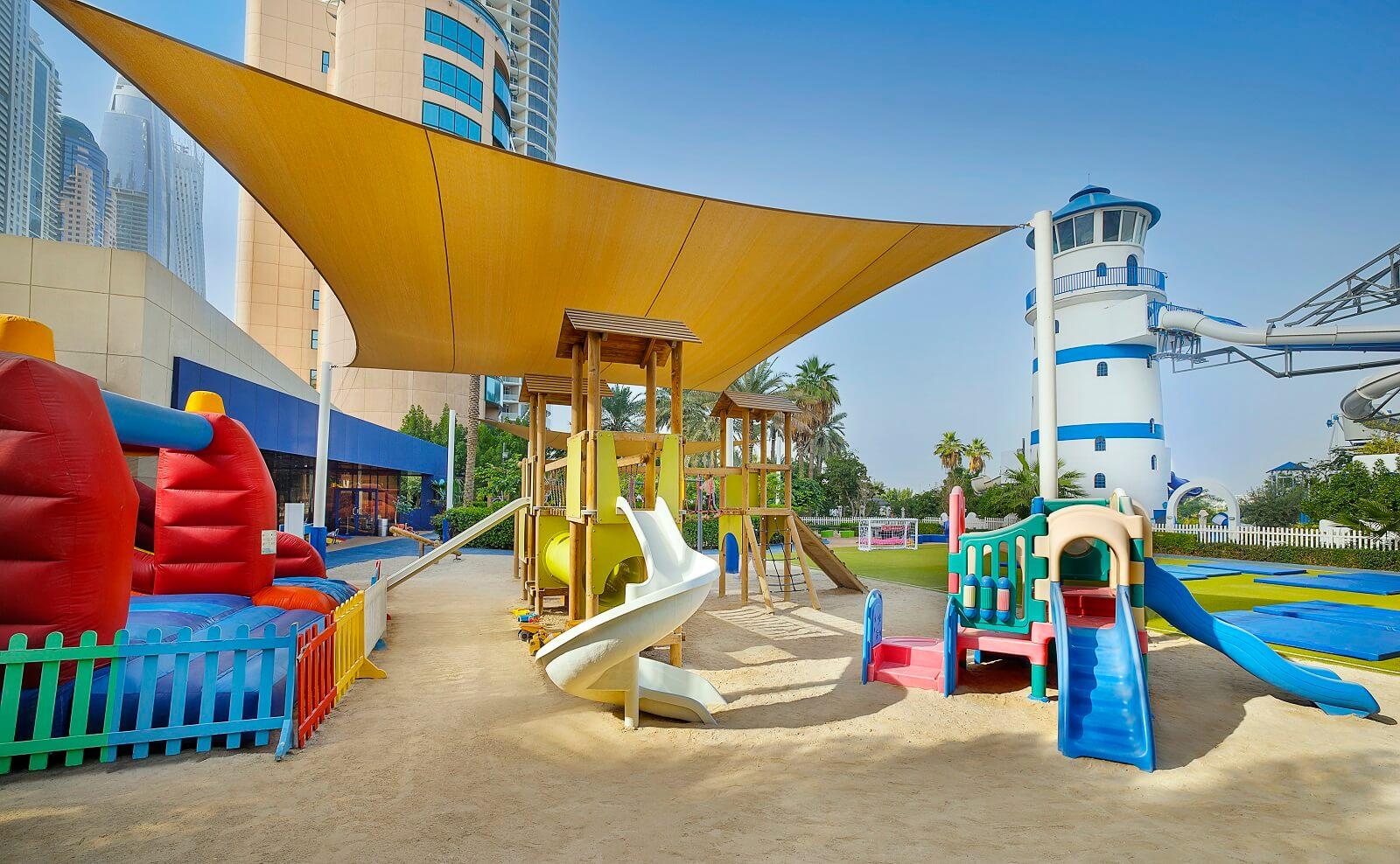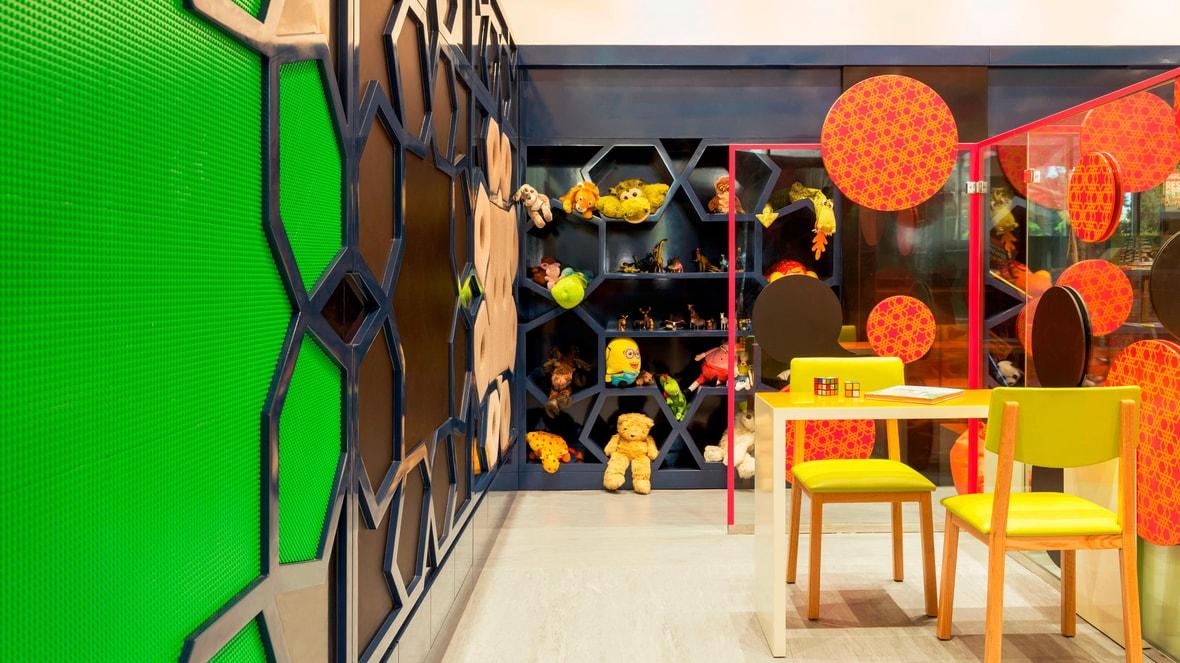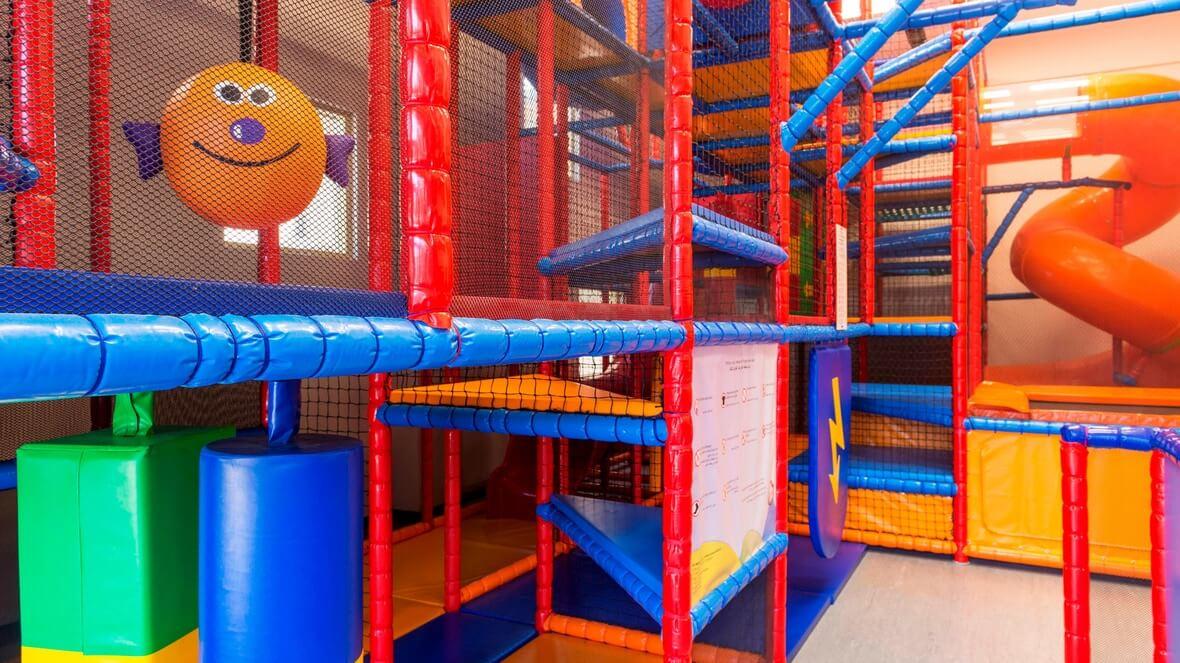 The Kids Club at Le Meridien Mina Seyahi Beach Resort and Waterpark offers children a range of games, activities, shaded swimming pools, beach games and special menus. There is something to entertain the children at all times throughout the day, giving parents some time to relax and take advantage of the wonderful services and facilities of this luxurious resort.
There are eight staff members dedicated to the Kids Club, ensuring that they remain safe and are well supervised at all times. It is recommended to book in advance to avoid disappointment. Time slots are for two hours during peak season, which ensures all the children visiting the resort have a turn in the Kids Club, where they can enjoy indoor and outdoor activities.
Le Meridien Mina Seyahi Beach Resort and Waterpark ensures that their younger guests receive the same high quality five star treatment as their parents. The Kids Club opens Monday to Fridays from 9am to 6pm and 9am to 8pm on weekends.
Welcoming Children of All Ages Offering a Full Range of Fun Activities
The Kids Club offers supervised entertainment for children aged four to twelve years of age, though it is required that parents remain within the complex. Children under the age of four are welcome to enjoy the toys and games, but must have a parent or guardian present in the Kids Club with them at all times.
There is a wide range of scheduled activities, which change on a monthly basis. The scheduled activities run from 10am daily and are open to all children visiting the resort. The scheduled activities include blindfold games, arts and crafts, ring toss, obstacle courses, creative arts, karaoke, bead making and puzzles. They also have hoola hoop, standing noodle games, party games, green light and red light and more.
For children aged seven and over, there are separate activities, which are available from 10.30am. These include cricket, rounders, soft archery, touch rugby, baseball, badminton, kayaking, paddle boating, dodgeball and football. There is also Wii and PlayStation games for children who wish to relax on their own and don't want to take part in the scheduled activities. The Kids Club also has a Movie Magic evening for children aged four to twelve on a Saturday night from 4.30pm.
You can see an example timetable below: