The Marsa Malaz Kempinksi Kids Club is called The Titan Tikes Kids Club, providing a safe and entertaining place for children to play, learn and make new friends. The Kids Club caters to children aged four to twelve years of age and is open from 11am to 8pm on weekdays and 9am to 8pm on weekends.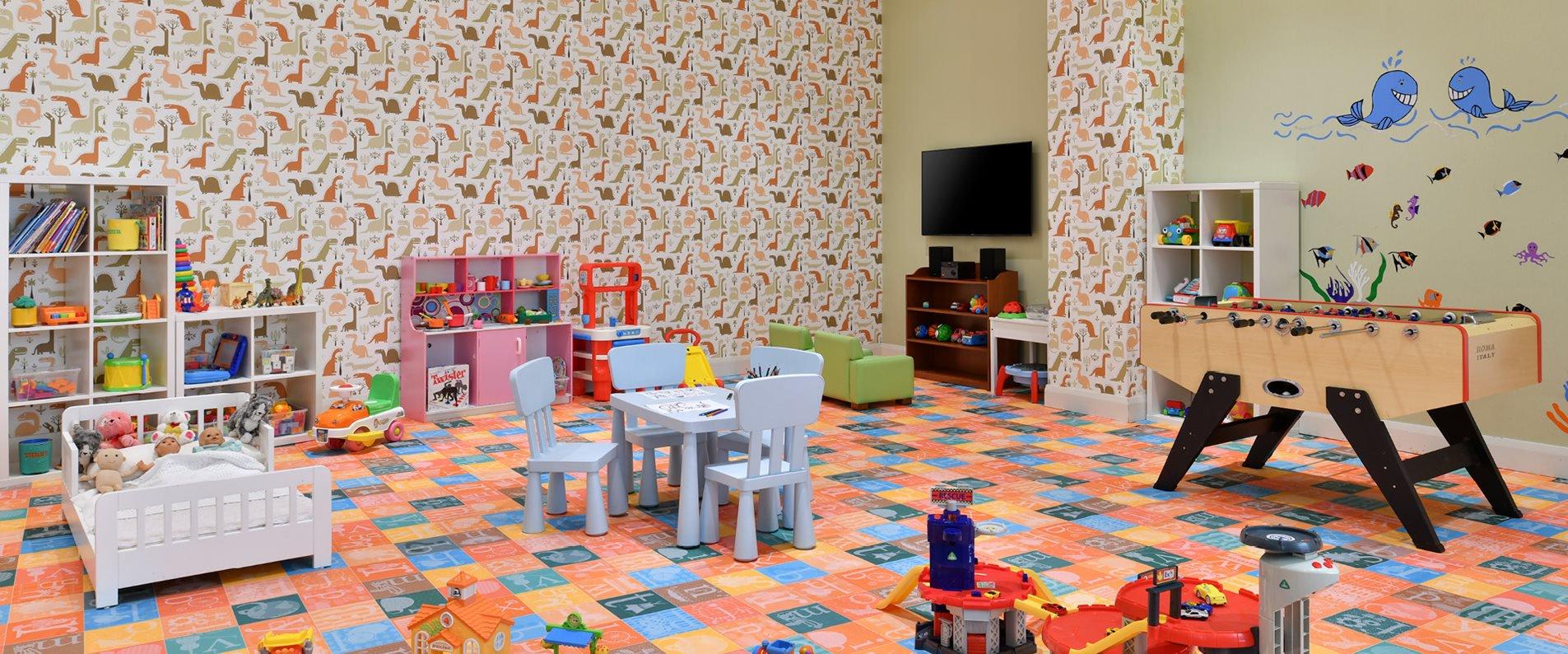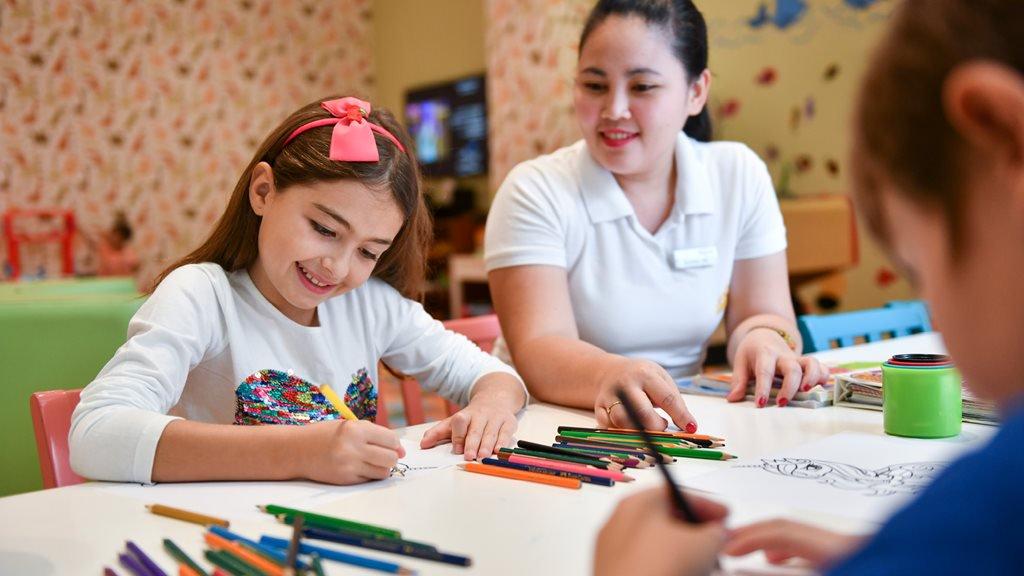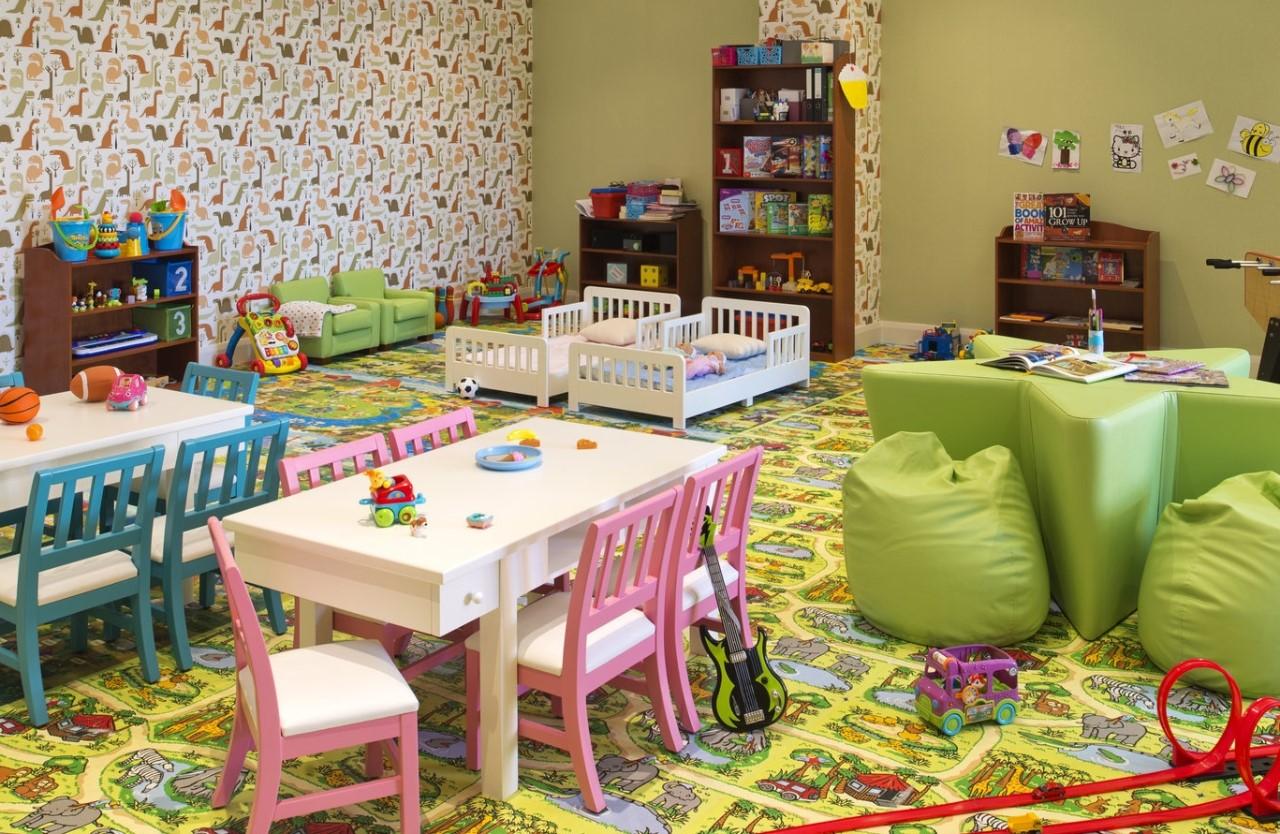 The Kids Club is fully supervised by an experienced team who create fun and engaging activities to keep children busy from organised arts and crafts to games. All the toys and games are designed to create a stimulating and fun environment.
Bright, Colourful and Engaging
Travelling with children can be exhausting and sometimes, as a parent, you want to simply enjoy the top class facilities and amenities the resort provides. Maybe you want to relax with a spa treatment or visit the Jazz house for a short while. The Kids Club at the Marsa Malaz Kempinski resort offers you this opportunity, enabling you to leave your children in a safe and supervised club, where they will have fun, learn and make new friends with other children staying in the resort.
The Kids Club is a bright space with bright colours on the walls and carpets. It's a place where children immediately feel fun and games when they arrive. There are shelves that are overflowing with games, toys and books for various ages, so children can remain busy while their parents enjoy what the resort has to offer.
Fully Supervised Fun
This Kids Club has been designed with younger guests in mind, ensuring that they have everything they need to remain occupied for hours from the television with comfortable seating, where age appropriate films are shows to the two sleep beds, if they are tired and simply want a snooze or curl up with a book.
When they make new friends, they can play foosball or enjoy some board games and puzzles. For the younger children there are ride on bikes and plush toys, while the bean bag area is a great place to play some games and read a children's book. This fully supervised Kids Club offers games and toys for all ages, along with activities, such as arts and crafts, which are enjoyed on the kids sized tables and chairs.
The Titan Tikes Kids Club offers an extra element of comfort and fun for younger guests under the age of twelve staying in this five star luxury beach front resort.