A truly remarkable cultural trip
For travellers from the United States and Europe, visiting Pakistan is highly affordable, and countless highlights will undoubtedly make a trip to this nation worthwhile. Despite being one of the world's largest countries, most international visitors know little about Pakistan. This vibrant country was once a part of modern-day India and has a stormy history. It is a land of huge plains, lofty mountains, and enigmatic stories. Pakistan ranks sixth in the globe in terms of population, with over 200 million citizens.
Pakistan may not be the first country that springs to mind when thinking of a lovely family trip, but it is a place that will pleasantly surprise you. Its cultural riches provide insight into the country's history, and the various peoples distributed across this large country allow you to sample the signature Pakistani curry in a variety of ways.
While Pakistan is a unique mix of crowded megacities and wild, pristine landscapes, nothing entices tourists to come and see the country's lesser-known secrets more than Pakistanis' cordial and inviting attitude. This is a lovely country that has so much to offer international visitors, and a family trip through the new capital, Islamabad, and the country's south promises to be a once-in-a-lifetime experience.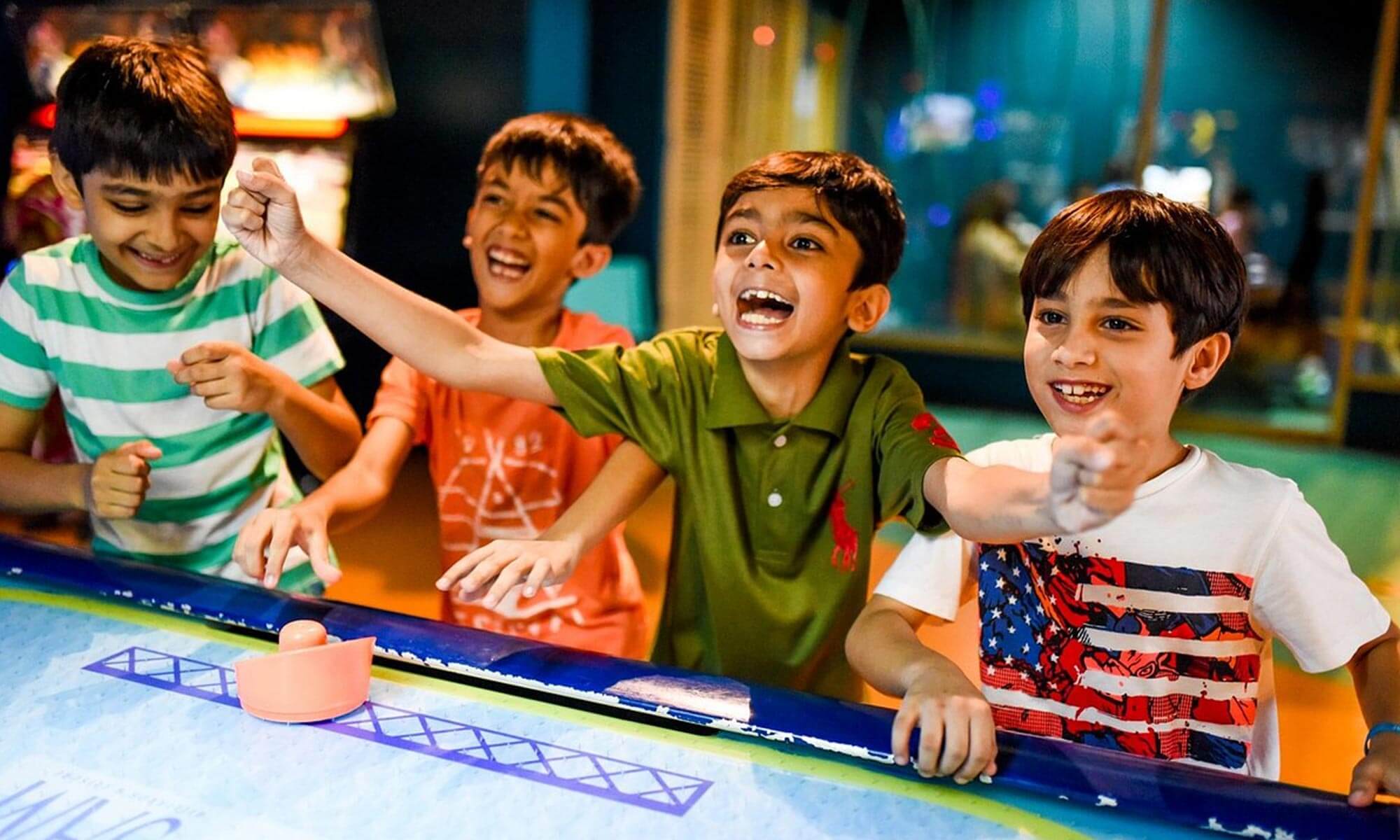 IMAGE: If there's one thing most kids dislike, it's visiting a major mall with their parents, but Dolmen Mall Clifton in Pakistan provides plenty of entertainment for the young ones, allowing parents to shop happily and explore this international mall on their own.
Dolmen Mall Clifton
This is Pakistan's first and largest international quality mall, offering some of the best entertainment, retail, and dining options. One thing is certain: the kids will enjoy this outing, and you should plan on spending roughly three hours in the mall to take in everything it has to offer.
Faisal Mosque
While in Islamabad, you may also want to visit Faisal Mosque. This mosque, which is located on the foothills of the Margalla Hills in Islamabad, consists of eight sides of concrete shell, and has a contemporary style that is inspired by a Bedouin tent.
Explore Gilgit Baltistan
With a Skardu-Hunza Tour, you can explore the stunning and breath-taking grandeur of Gilgit Baltistan. With this journey, families with children can learn about the lifestyle and culture of the people who live in Gilgit Baltistan. Skardu and Hunza are the most popular destinations for tourists.
Some packages are available for foreign travellers to explore Gilgit Baltistan's outstanding and beautiful scenery. A Skardu tour will typically include sightseeing in Gilgit city, Rakaposhi View Point, the Karakorum Himalayan and Hindukush junctions, Duiker, Altit/Baltit Forts, Nagar, Borith Lake and Hopper Glaciers. Katpana Desert, some stunning waterfalls, Shangrilla Resorts, Khaplu Palace, Sheosar Lake, and Shigar are among the attractions of Skardu.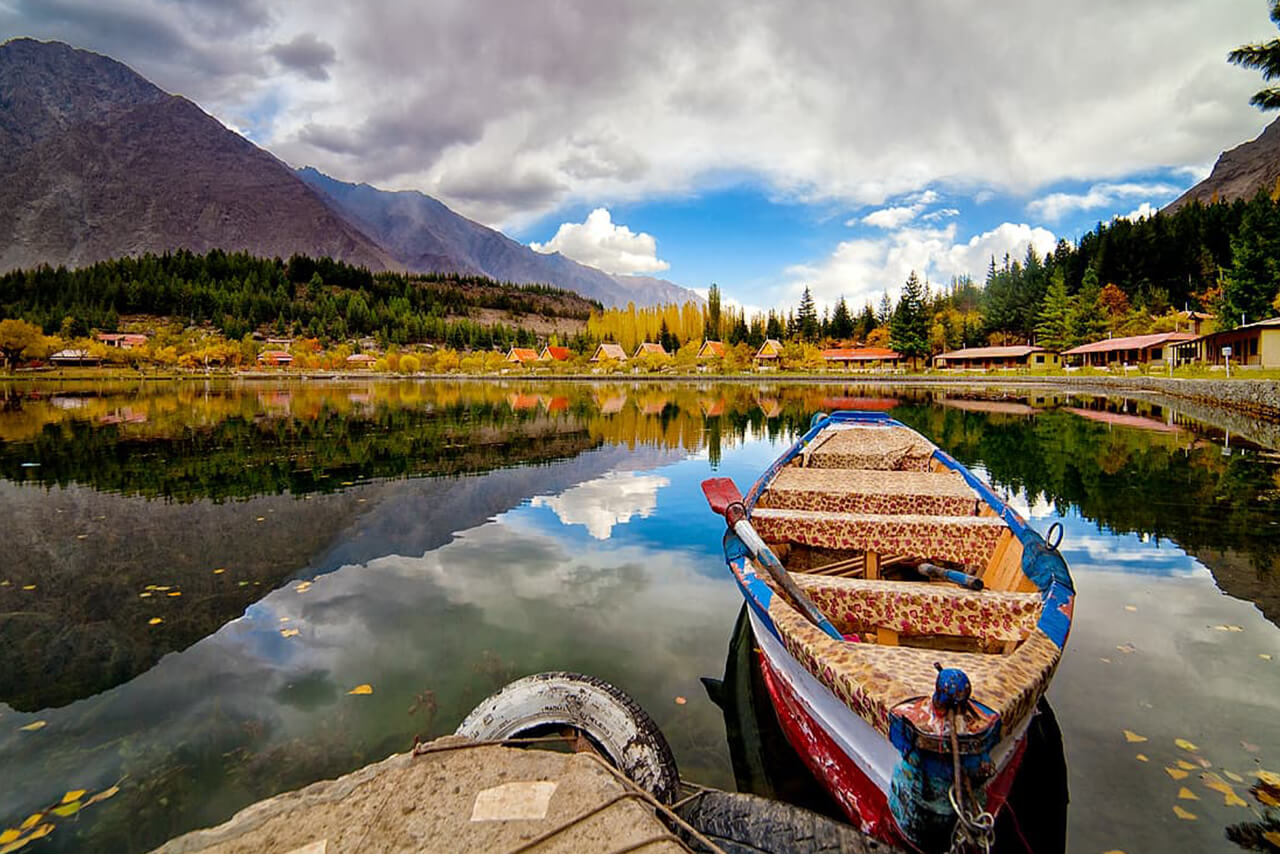 IMAGE: Consider a Skardu-Hunza Tour package when you visit Pakistan with your family, as this tour offers plenty of site seeing and beautiful scenery.
Minar-e-Pakistan
This national landmark is a must-see for any visitor to Pakistan. Minar-e-Pakistan is located on Islamabad's Shakarparian Hills and is accessible via Shakarparian. This monument symbolizes the country's four provinces and three territories. The parking is free; however, adults must pay an Rs20 entry fee.
Shop for souvenirs
Many world-famous explorers who have recently visited Pakistan, have raved about how amazing their adventure was. These people travelled the country to their hearts' content, collecting some great souvenirs to take back home as a remembrance of their experience, and you can too when visiting the country.
Many locals are offering various Pakistani gifts for tourists, ranging from online artists on social media to local craftspeople. Shawls, T-shirts, jewellery, maps, calendars, pottery, magnets, keyrings, and carpets are some of the best travel souvenirs you can find in Pakistan that will serve as a lasting remembrance of your visit to the country.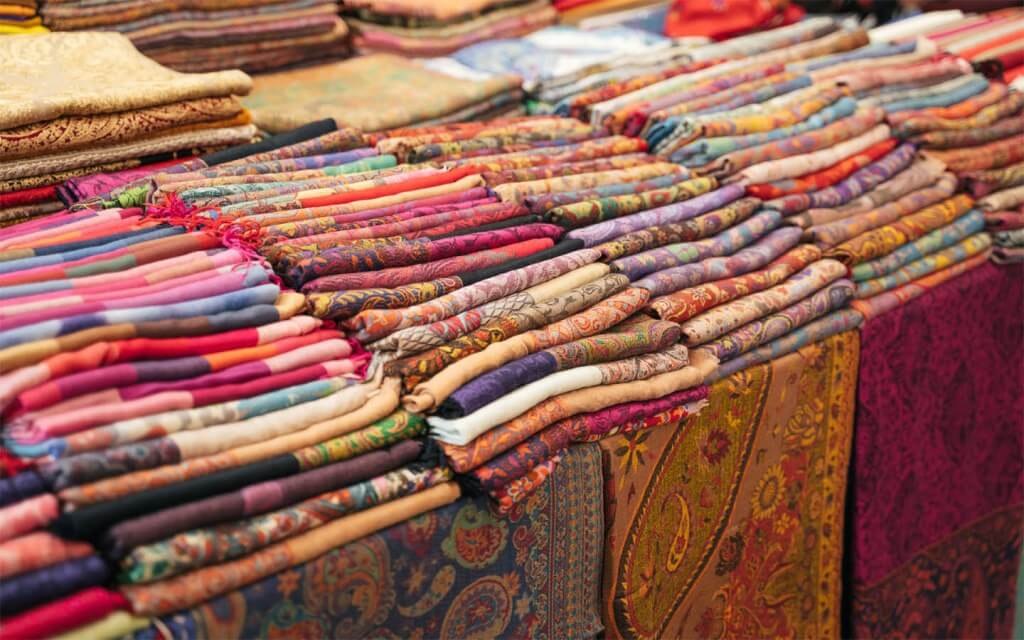 IMAGE: Beautifully embroidered shawls and stoles made of self-fabric are often worn by ladies in Pakistan, usually in conjunction with the national dress of Shalwar Kameez or its derivatives. These make for great souvenirs.
You'll most likely visit the northern regions as a tourist, which experience very cold weather conditions most of the year. Shawls and stoles of various thicknesses, fabric qualities and sizes are readily available in northern markets. If you travel to larger cities, branded stores and local businesses can provide you with machine-embroidered and handmade shawls that will not only keep you warm but will also make excellent gifts for your loved ones.
Pakistan is one of the most fascinating and intriguing countries in the world. This is because it contains a myriad of civilizations stemming from a diverse spectrum of ethnic groups within its mountainous bounds on one side and desert sands on the other.
Enjoy some Pakistani cuisine
Pakistani cuisine is well-known for its creative use of herbs and spices. Traditional food is a unique mixture of recipes that have been passed down for generations. Whether lamb, roast chicken or lentils, each meal must be seasoned and cooked to perfection, so that when the final dish is served, every mouthful is a delight to eat. The country is also recognized for its distinctive sweets known as 'Mithai,' which are sweet products created with traditional recipes and topped with a variety of nuts.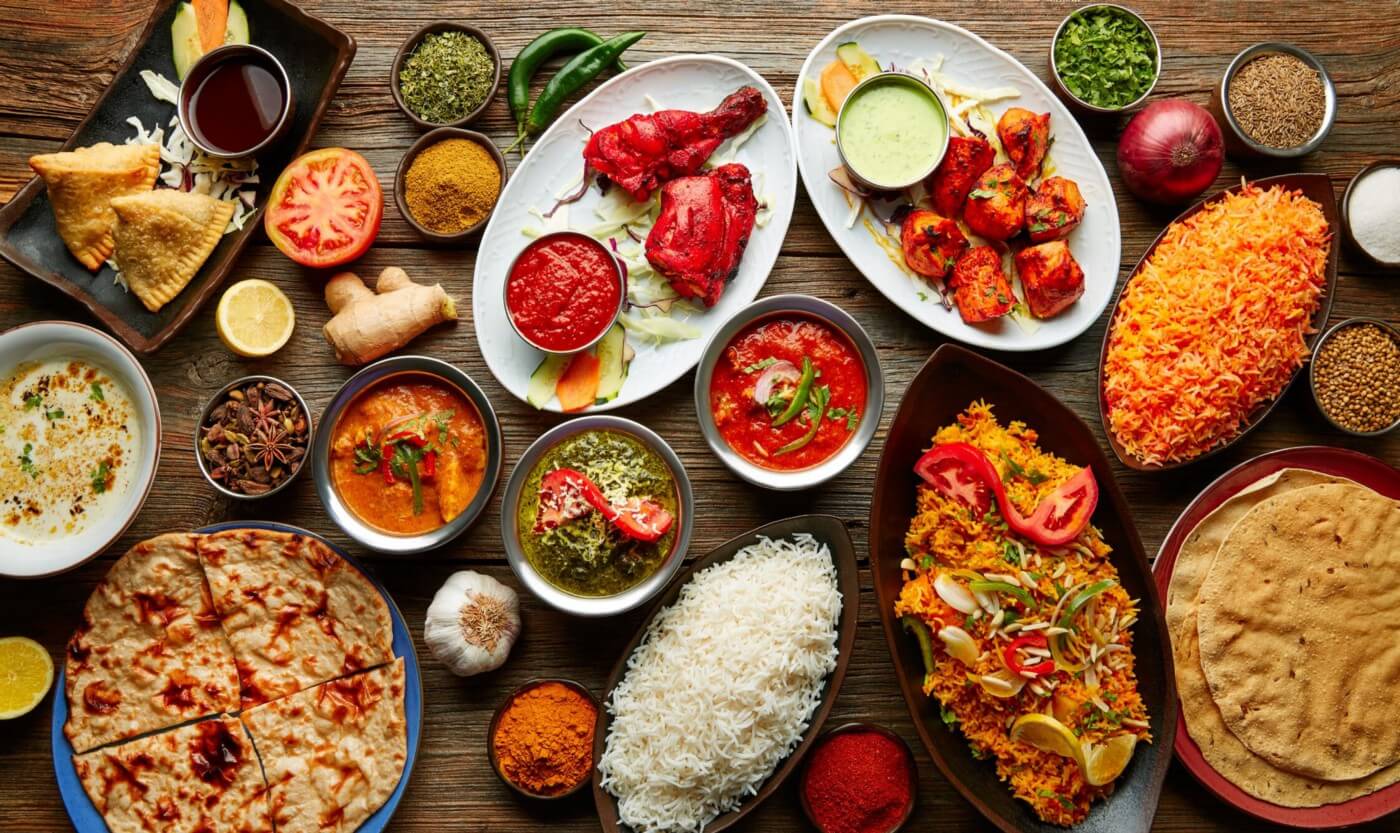 IMAGE: When visiting Pakistan, you simply have to try some of its traditional cuisine, which consists of a unique blend of herbs and spices and traditional recipes that have been passed down for generations.
Each ethnic group, whether they dwell in the southern desert areas or in the mountain peaks of the northern side, brings with them a wide range of food, traditional customs, enthralling myths, interesting civilizations, and vibrant clothing, resulting in a land of unparalleled uniqueness.
You simply have to visit Pakistan with your family, at least once because the beauty of its natural scenery, the spirit of its people and the fascinating parts of its iconic culture will make it an experience you will never forget.