The executive club lounge at The Kunlun Jing An can be found on the thirty eighth floor, offering exclusive benefits from 12pm to 9pm daily. Enjoy four complimentary food and beverage presentations daily, including:
Breakfast is offered in the Atrium Café on the first floor from 6.30am to 10am
Afternoon Tea is offered from 2.30pm to 5pm
Evening Happy Hour and Snacks is from 5.30pm to 8.30pm
Tea, coffee and soft drinks can be enjoyed from 12pm to 9pm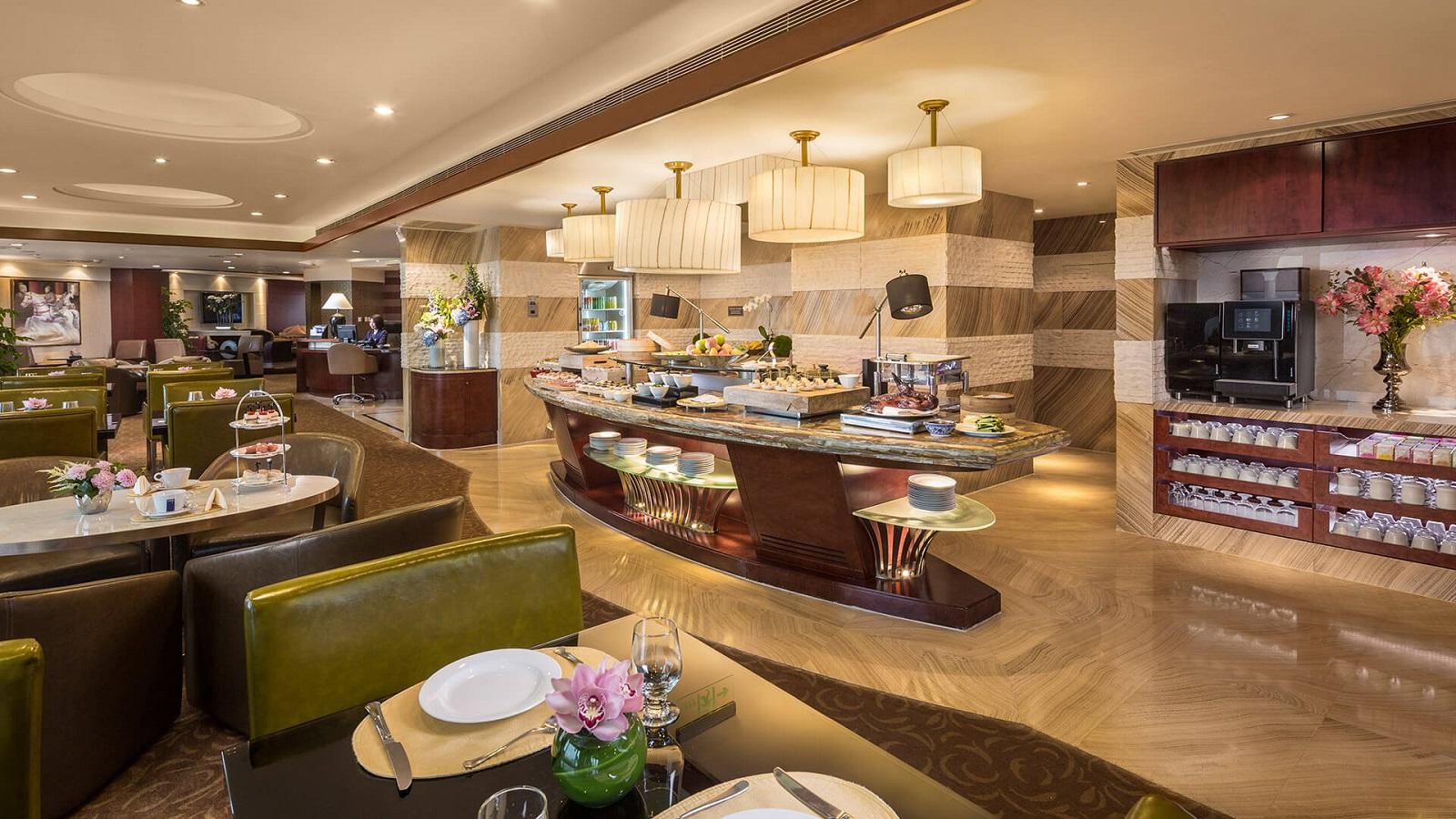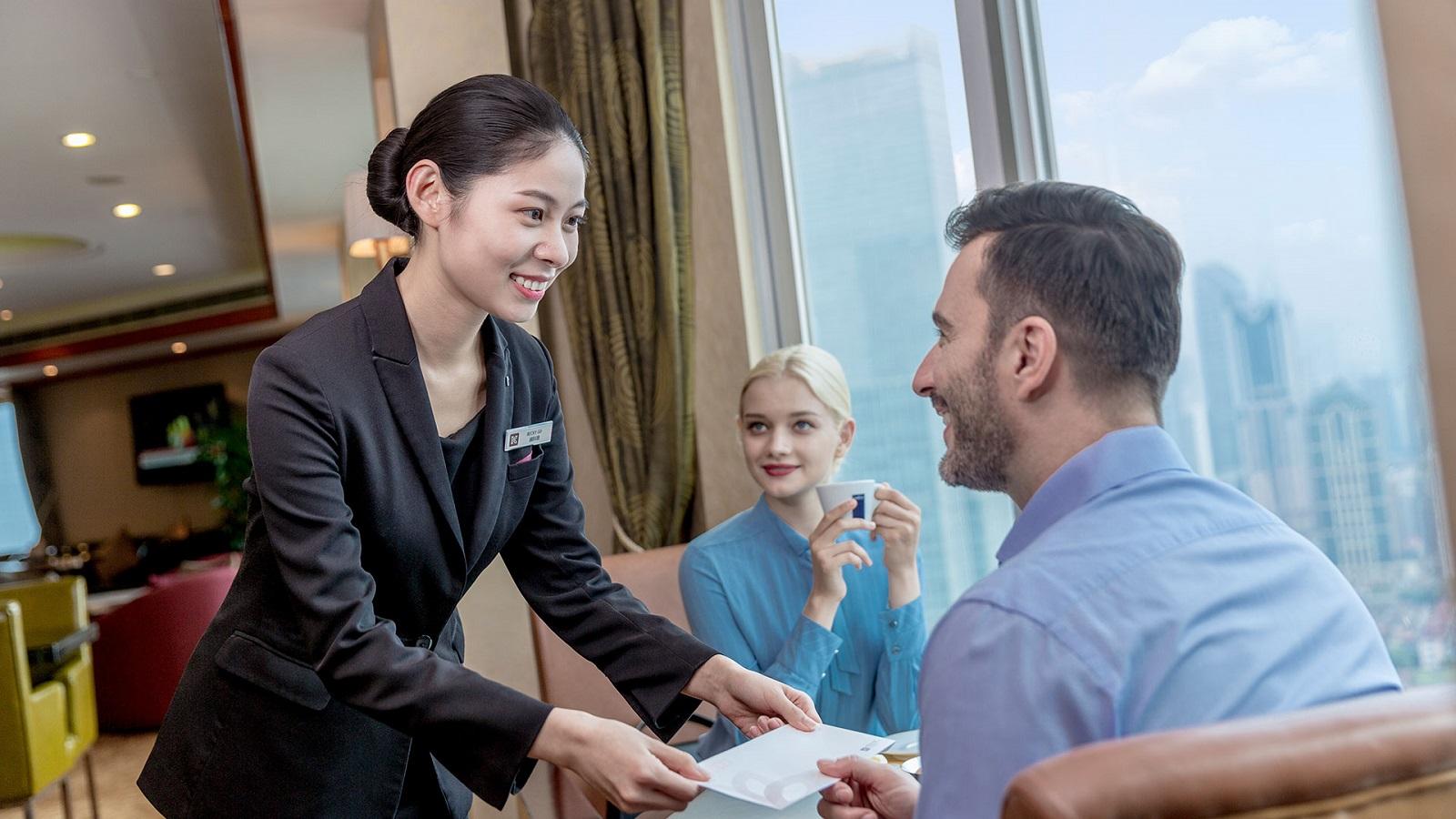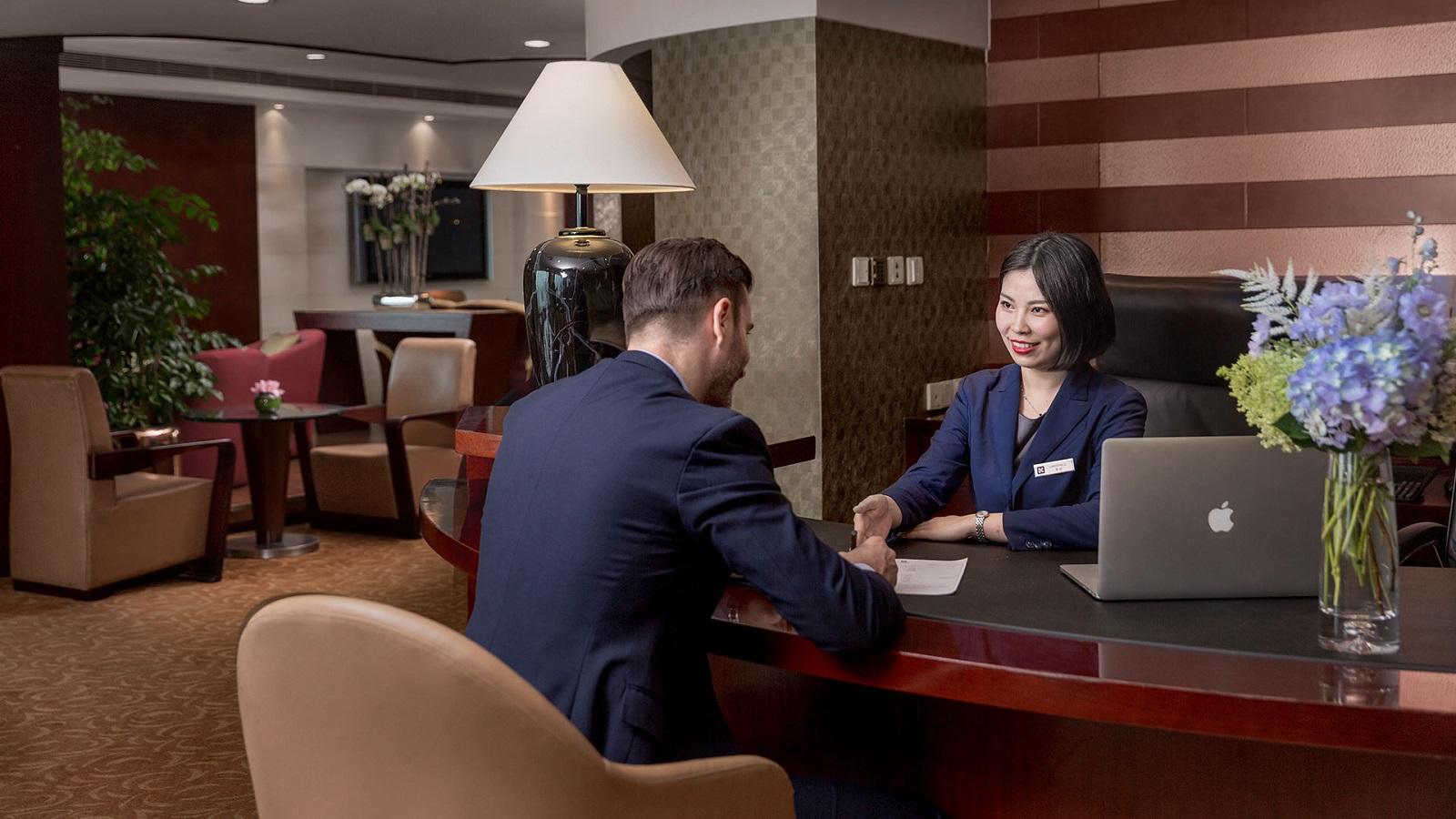 When you stay in any of the executive rooms or suites at The Kunlun Jing An, you enjoy complimentary and exclusive access to the executive club lounge for two people. You are welcome to invite additional guests at a charge of RMB 138 for afternoon tea, per person and RMB 248 for happy hour, per person. Children are charged based on height with those under 1.2 metres enjoying complimentary access, those 1.2 metres to 1.5 metres are charged at half price and those above 1.5 metres are charged as adults.
Comfortable Lounge with Private Areas
The Kunlun Jing An executive club lounge offers the most spectacular views of the city, while providing a host of excellent food and beverage options throughout the day. This executive club lounge is elegant and sophisticated with a menu that incorporates local and international flavours. There are private areas to provide you with a quiet place to work or hold a discreet business discussion.
When staying in an executive guest room or suite, you also enjoy the benefits of one suite ironing during your stay. There is a private reception and concierge desk with a dedicated team that can assist with everything from restaurant or spa bookings to tours and more. The team in the executive club lounge are professional and attentive, providing you with an elevated guest experience.
Plenty of Space to Work, Relax or Meet
This executive club lounge is ultra spacious with floor to ceiling windows, capturing the most panoramic city views. There is no shortage of seating with ample tables and chairs, where you can work, relax or enjoy the food and beverage presentations. This executive club lounge can easily accommodate one hundred and ten exclusive guests.
There is a television on the wall that plays the latest news, keeping you updated on what is going on in the world, while the food island overflows with delicious cuisine, all beautifully presented. It is worth noting that if you have any dietary requirements, you let the executive club lounge team know when you arrive, so that the in-house chef can accommodate you.