Top 5 Best Value Family Friendly Hotels in Japan
Spending time with your family in Japan is exciting and packed with activities! Deciding where to stay can be hard if you aren't familiar with the options. We looked closely at many of the options, and found these 5 to offer great value for families while on holiday in Japan. Each of them has excellent reviews and great prices!
Osaka Marriott Miyako Hotel
This tall hotel certainly gets noticed for its size, but it also has remarkable rooms guests don't forget either! The rooms offer a great view of the surrounding city. The Osaka Marriott Miyako Hotel has several great restaurants for your family to enjoy.
There are many places to explore in this area your family will love. The train is the common mode of transportation to get to the Tennoji Zoo and Universal Studios Japan. Plan a full day for each of those excursions as there is so much to do at each of them. There are a couple of parks within walking distance and Abeno Q mall for great shopping and dining opportunities.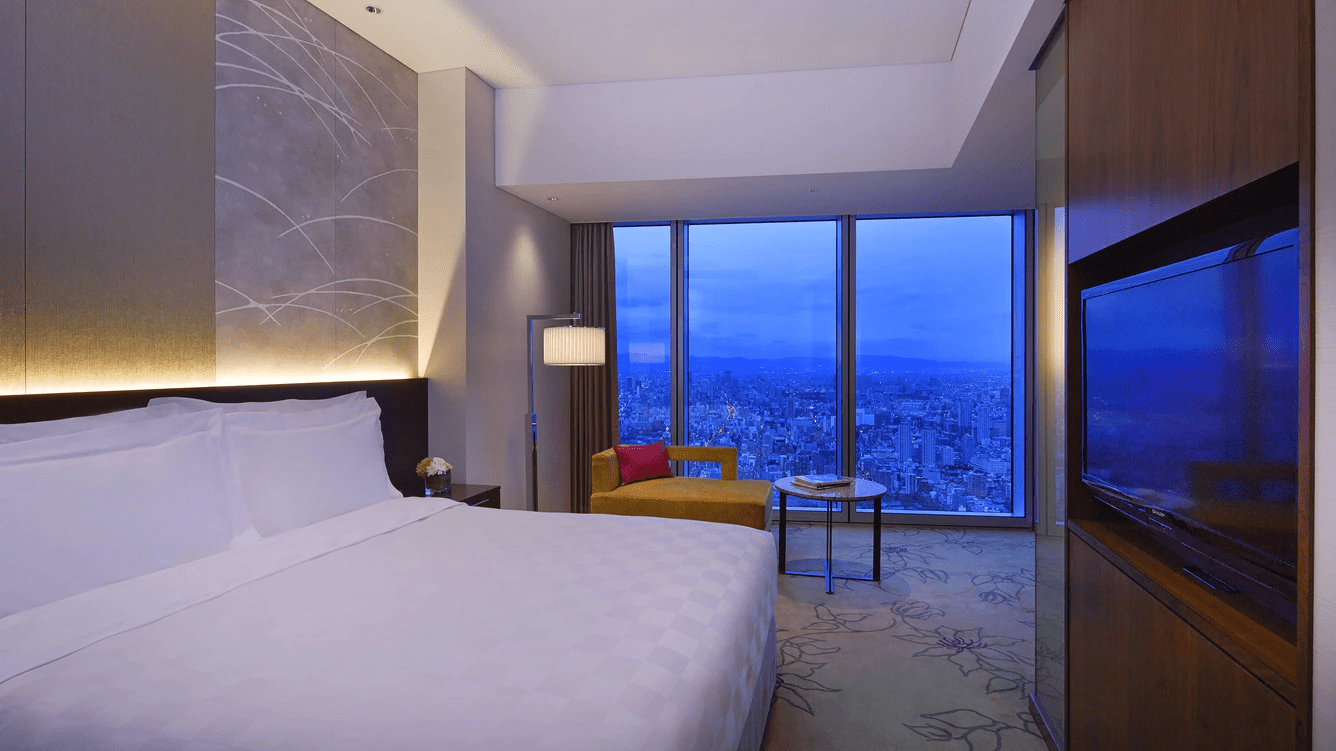 Image: The Osaka Marriott Miyako Hotel is in a wonderful location with easy access to shops and popular tourist attractions.
Halekulani Okinawa
The Halekulani Okinawa is an enormous hotel with several different buildings. The large rooms are comfortable and offer a great view of either the water or the lush green landscaping. Your family can take part in many activities around the water including boating, diving, and snorkelling. There are hiking trails around the area where you can explore the flowers, trees, plants, and occasionally some wildlife.
The hotel offers plenty of daily activities for children and families. It is a fun way to spend time together and interact with others staying at the hotel. The kid's club is another favourite they will be eager to participate in. There are several restaurants here offering indoor and outdoor dining.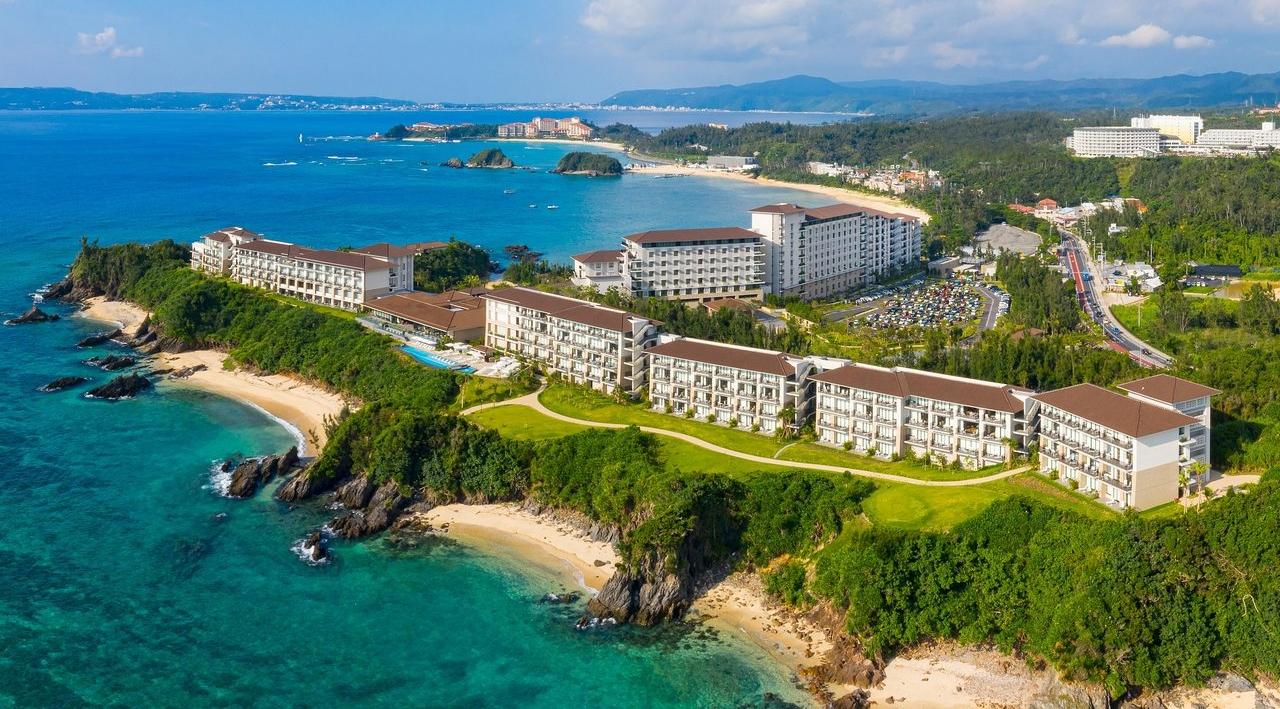 Image: Enjoy a unique and tranquil stay at the Halekulani Okinawa.
The Ritz-Carlton, Tokyo
You won't regret staying at the stylish Ritz-Carlton, Tokyo. It is at the top of a tower, and the rooms start on floor 45. This offers an amazing view of the city and the bay. The windows go from the floor to the ceiling so you can take it all in! There are 7 wonderful restaurants offered at this hotel, each with a unique menu.
Babysitting is offered at this hotel for adults that want some time alone. There is plenty to explore in this area. You can walk or you can rent bicycles. There are three swimming pools, one is for adults only. The National Art Centre is close to this hotel, and a delightful place to take the family. It is a chance for them to learn about the history of the area and to appreciate amazing artwork!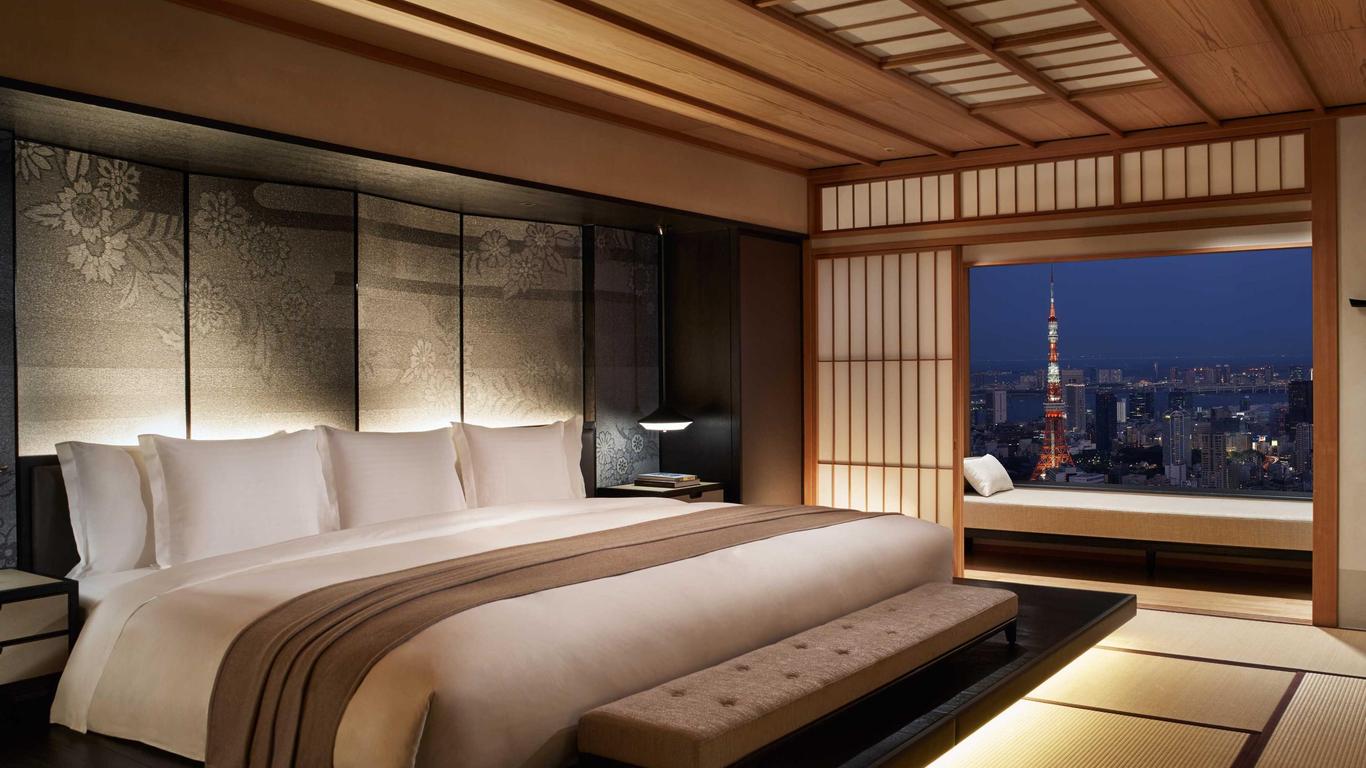 Image: The spectacular dining is just one of many benefits when you stay at The Ritz-Carlton, Tokyo.
Conrad Tokyo
There is plenty to explore around the Conrad Tokyo. Make sure there is room in your luggage for the items you buy at the Ginza Shopping Street. This is a famous shopping district in Japan. There are almost 300 rooms at this hotel, and they offer the highest level of comfort. There are several restaurants, offering you everything from a light snack or casual meal to an upscale dinner.
Childcare is offered at this hotel if you wish to venture out alone. There are many shops, places to eat, and entertainment within walking distance. At least three museums can be reached in under 15 minutes walk time from your accommodations. Hama Rikyu Gardens are a fun place for your family to explore together.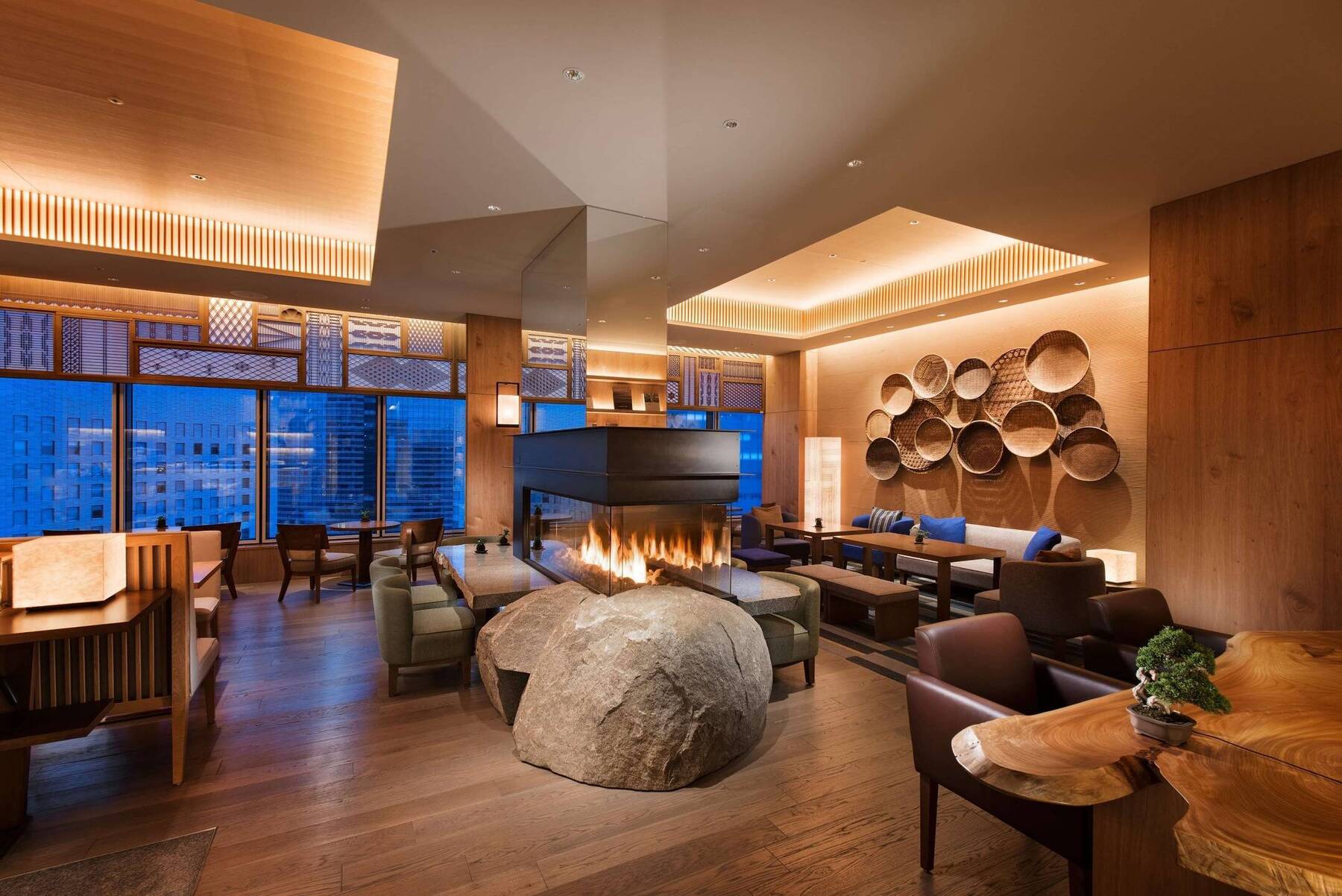 Image: Your stay at the Conrad Tokyo will be comfortable and inviting!
Hilton Nagoya
Guests love the location of Hilton Nagoya as they are close to entertainment, places to dine, and the best shopping areas. These great options are within walking distance but you can also rent bikes from the hotel. There are several swimming pools offering a great place to relax and cool off.
The planetarium is a wonderful attraction for your family to enjoy. Try to go early because you will find plenty to do there for an entire day! The one close to this hotel is actually the largest one in the world! Check out Nagoya Castle too, there is a free shuttle from the hotel back and forth.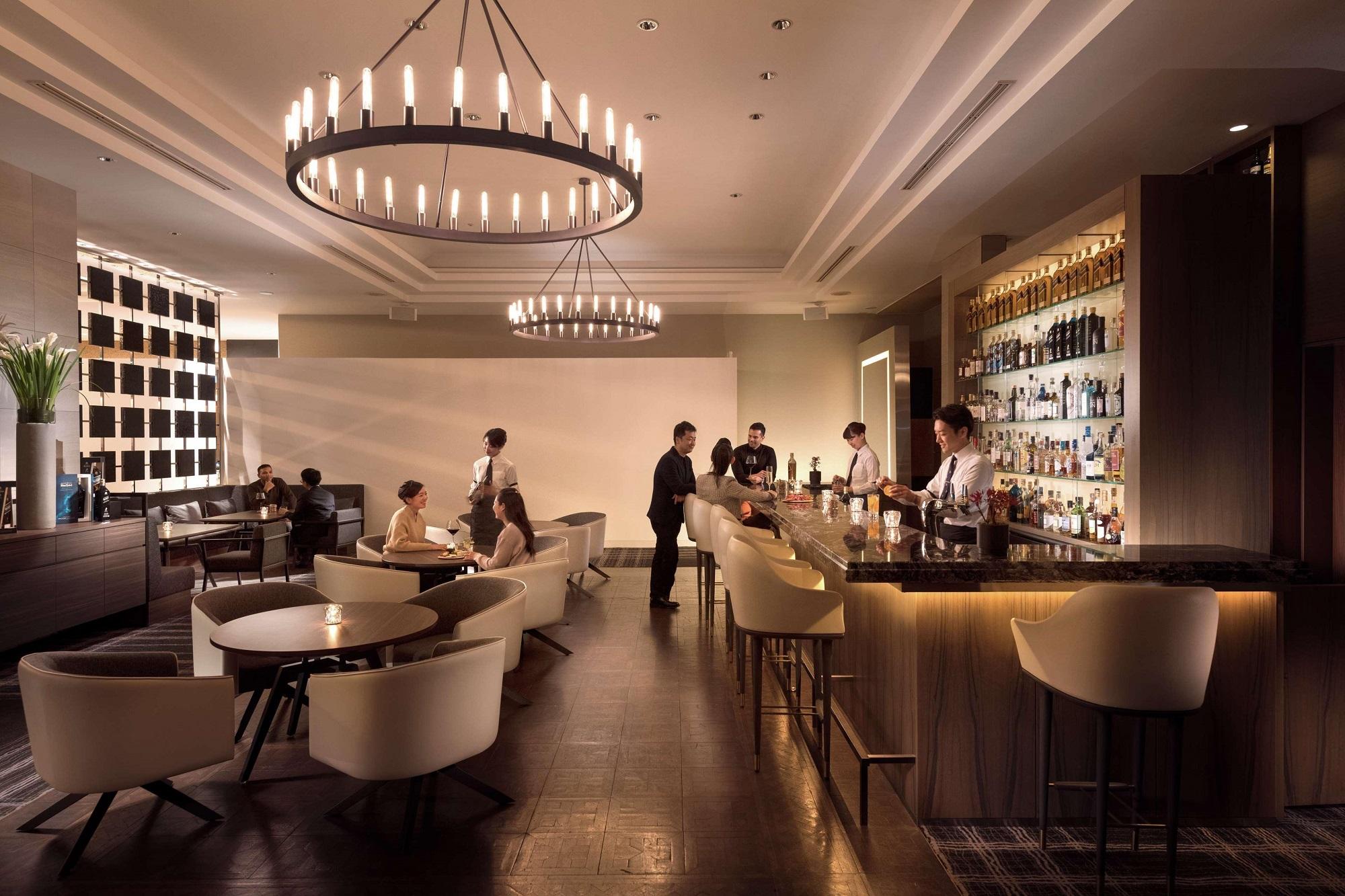 Image: The Hilton Nagoya is the ideal place to stay for comfort and close access to attractions.